Style
The Art of Getting Dressed at Home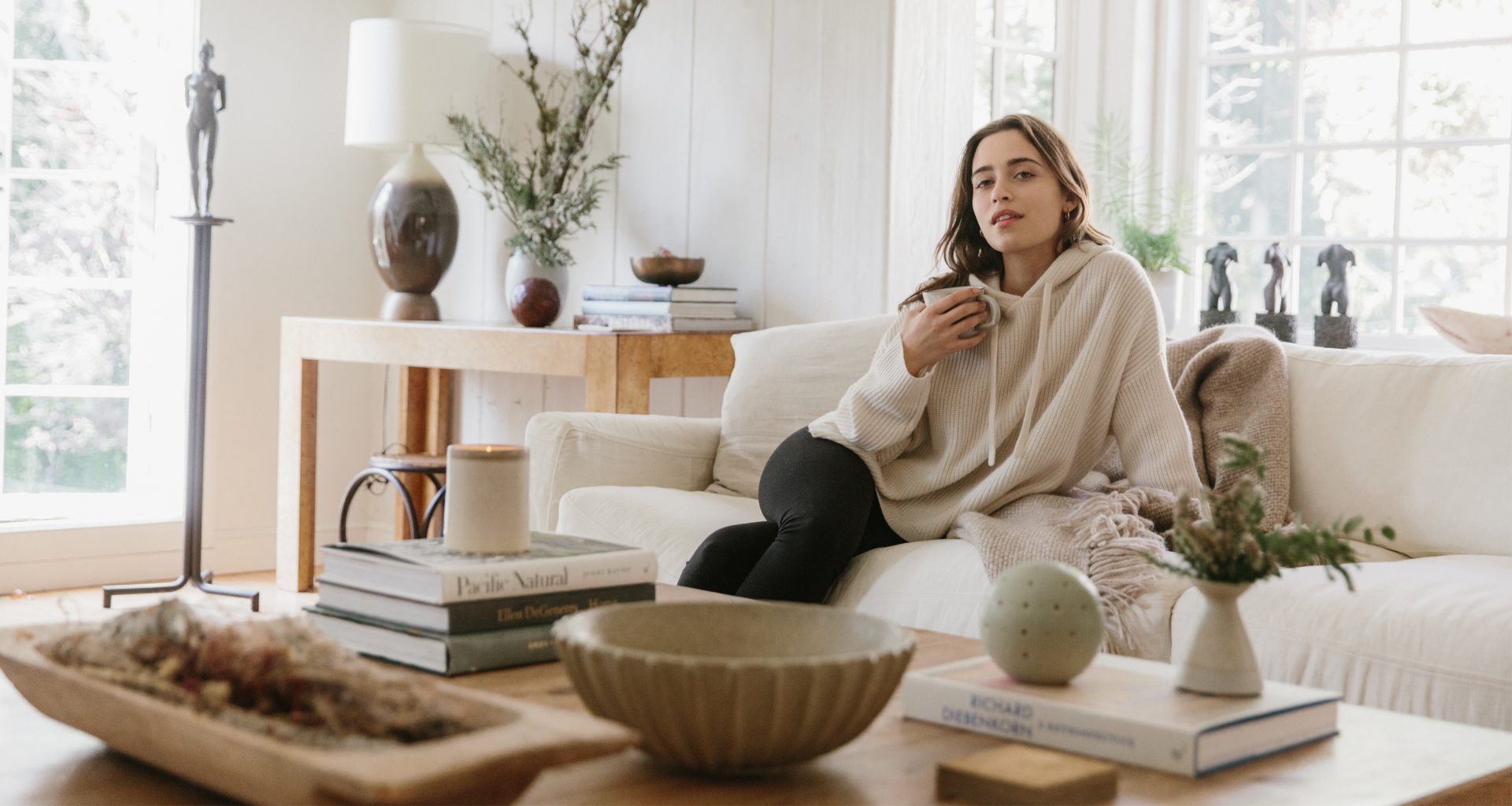 Working from home brings about a whole slew of positive spins along with some of the obvious difficult ones, one of them being the ability to stay in our cozy favorites all day long. We're longtime fans of loungewear, but we're here to make the case for getting dressed. Aside from helping you feel put-together, separating the different portions of the day, and giving yourself a psychological energy boost, getting dressed can also help give your children and other loved ones a much sought-after sense of normalcy and routine while the rest of their regimens remain fairly shaken up. So, where do we begin? The rules of WFH dressing are easy to follow, simply because there are none. Do what feels right for you–here are a few of our team's favorite tips to get started (don't worry, sweatpants are included).
A Nod to Normalcy
Our new soft denim 
o'keeffe shirt
is the all-in-one answer to feeling put together without much extra effort. Perfect for video calls or those moments when you just need a change, its refined detailing and ultra-flattering fit make it ideal for home-filled days, not to mention it goes perfectly with your favorite pair of relaxed jeans. Not ready to jump straight into all-day denim? Throw on your
cashmere joggers
 instead for the coziest complement to classic shirting. Don't forget your trusty 
mules
 if you're committing to head-to-toe dressing (or if you need to leave the house).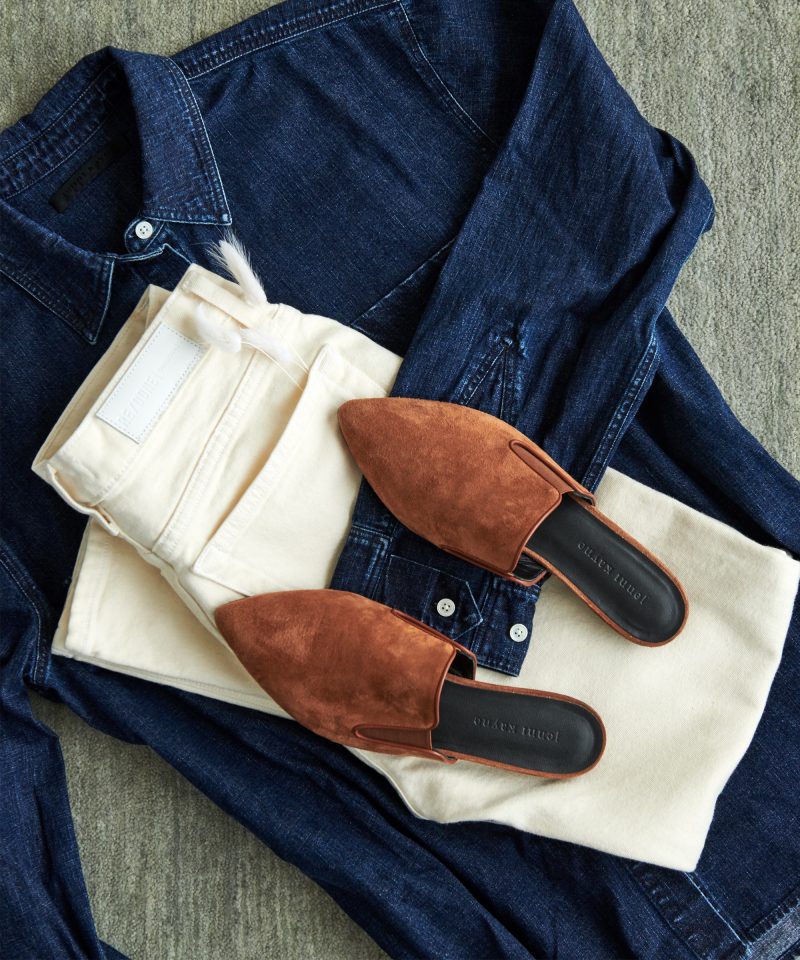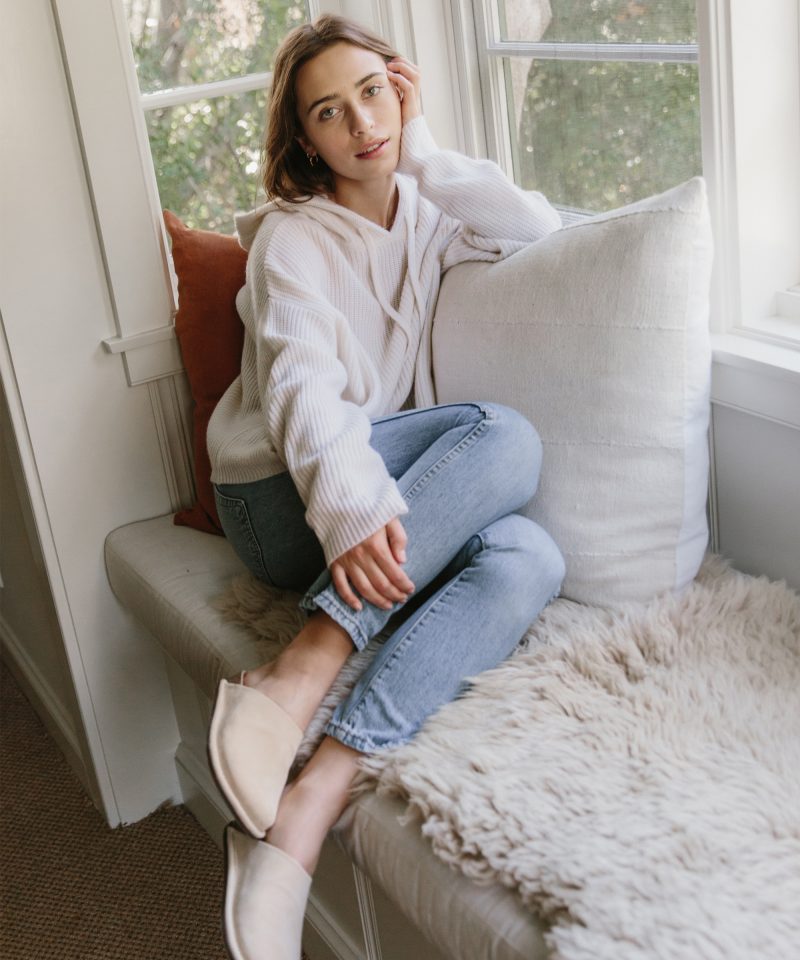 Rethinking the Basics
For those days when jeans and a hoodie are all you can manage–count that as a victory. Elevated basics in the form of our
cashmere hoodie
and new
oiled leather mocs
 bring a new definition to everyday comfort and dependability. Here's a bonus tip: keep some
shearling slippers
on deck for a seamless transition into post-work bliss.
Say Yes To Stripes
In need of a pick-me-up? Just add stripes. Whether it's a
simple striped sweater
or a pair of 
elastic-waist trousers
 (that might as well be sweatpants for their ease and comfort), opting for an easy pattern on top or bottom paired with something simple takes the guesswork out of getting dressed. Plus, we couldn't forget our mocs (how else would we finish a cozy outfit that works as well indoors as out?): 
oiled leather
,
shearling-lined
, or the
outer shearling variety
–whichever you choose, we swear you'll forget you ever changed out of your slippers.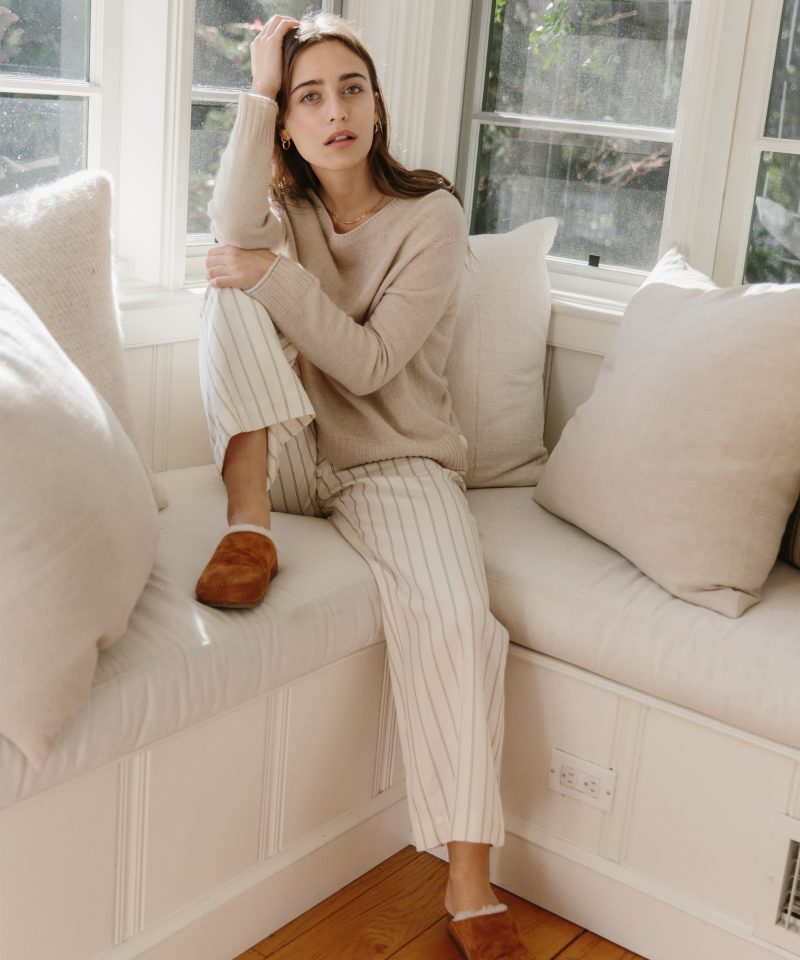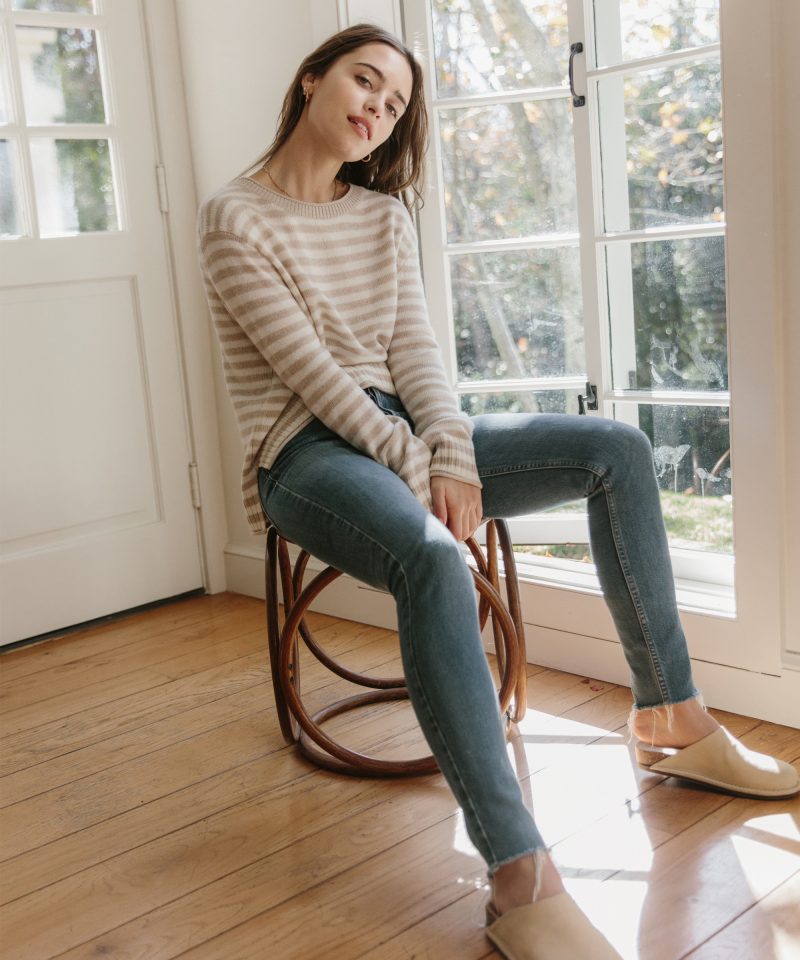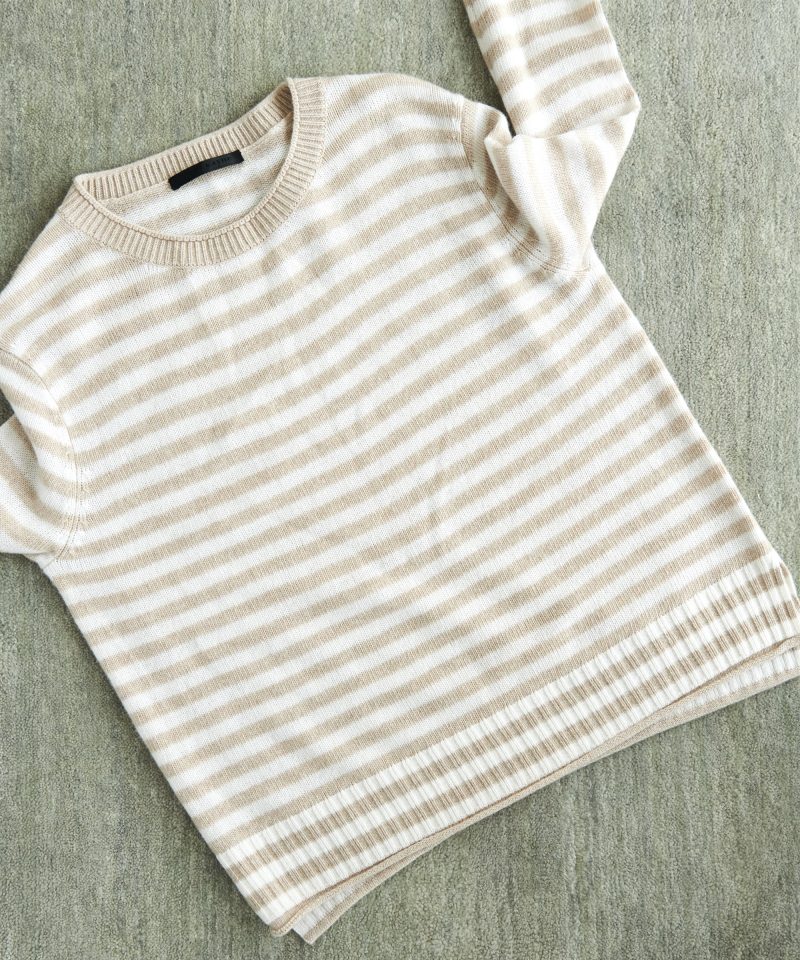 Multitasking Monochrome
It's not often that we find an outfit that's equally as loungewear-adjacent as it is polished and outing-ready, but if you're looking for something to stay home in now and wear out later, this mix of shearling and cashmere in one single hue is your go-to. Our
eco t-shirt dress
is as soft as can be, and adding luxe layers like our most covetable 
cashmere cardigan
and 
shearling sandals
 or
mules
takes it to a whole new level.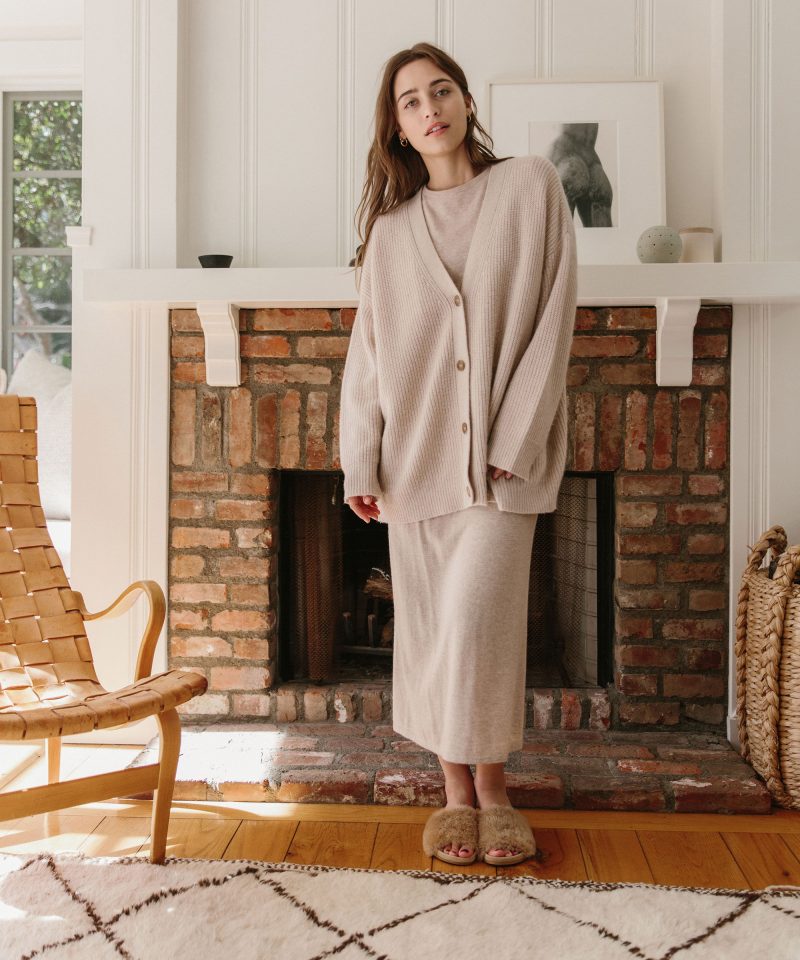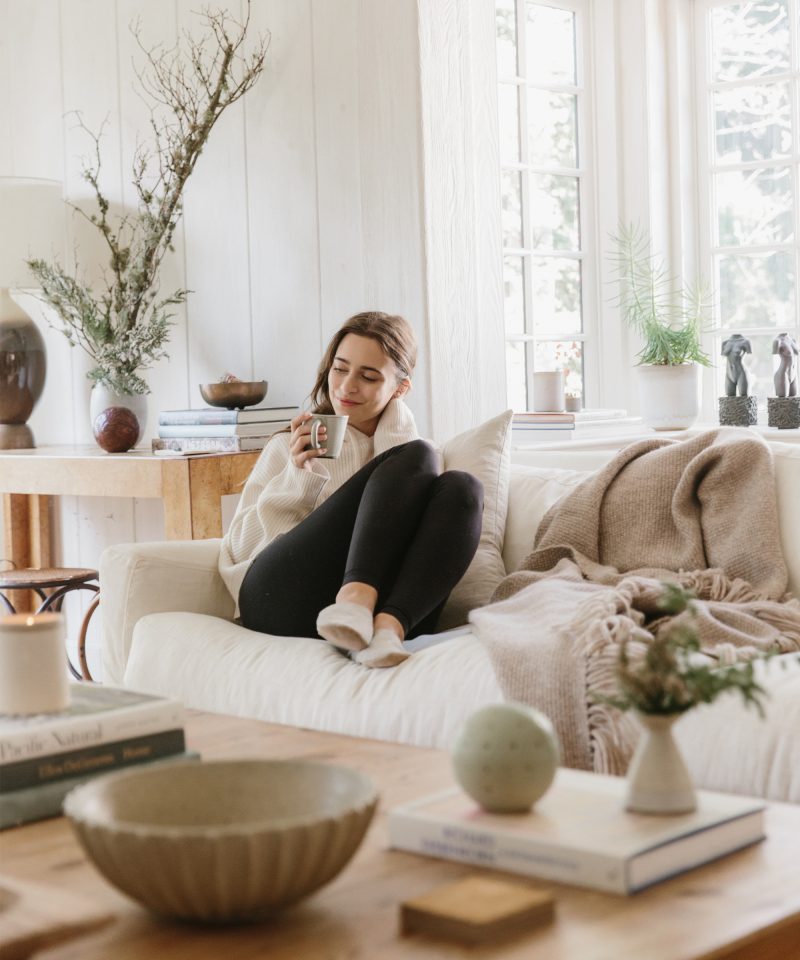 The Final Rule
The most important rule to consider when dressing for WFH? Go easy on yourself! Our time at home has enough stress and pressure, and getting dressed should never add to that. If you're looking for a new normal uniform, these
classic, cozy basics 
are here for you. If staying in your most worn-in sweatpants or leggings brings you joy, don't look back. Whether it's finding the energy to get dressed, a moment of meditation in place of your
morning commute
, or simply a few extra minutes of sleep, make sure you find some time for yourself in the coming days–you deserve it.
Photos by Nicki Sebastian