Food & Drink
Lily Kunin's Grain Bowl with Miso-Tahini Dressing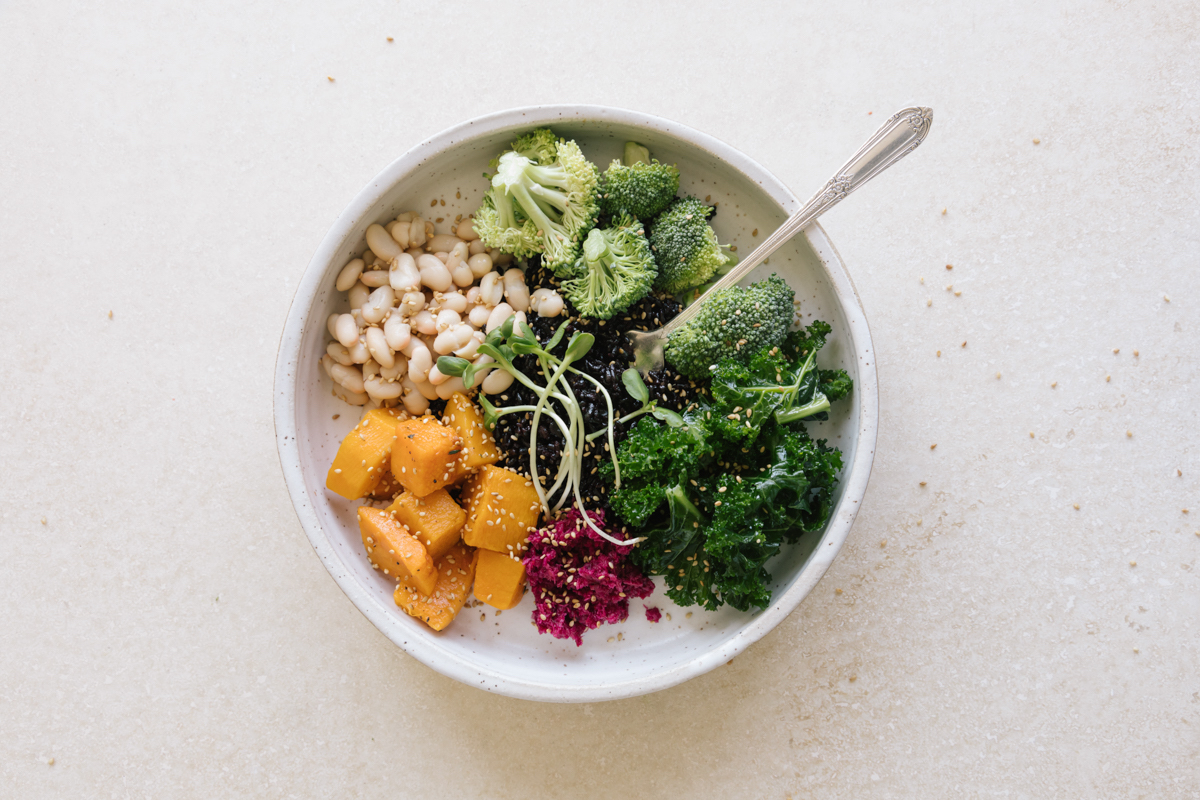 When it comes to quick and nutritious lunch options, grain bowls are always a good choice. Made with whatever healthful ingredients you happen to have on hand, and requiring no special tools to prepare, they are perfect for busy, on-the-go days. If you aren't used to building your own or just want to nail the perfect mix of nutrients, colors, and flavors, I love this "Daily Bowl" recipe from Lily Kunin's new cookbook, "Good Clean Food: Super Simple Plant-Based Recipes for Everyday". 
Lily is a nutritionist who made her name with a cult-loved website and Instagram account, Clean Food Dirty City. Like her site, the new book is filled with approachable, versatile recipes you can dive right into and make your own. For this recipe, for example, Lily recommends topping it off with her miso-tahini dressing but also notes that her green tahini and miso-ginger dressings would work well too. There's a recipe for each one in the book so the choice is ultimately yours. The only hard part is picking which one to go with! Get her basic instructions below and be sure to check out the book for more ideas. XXJKE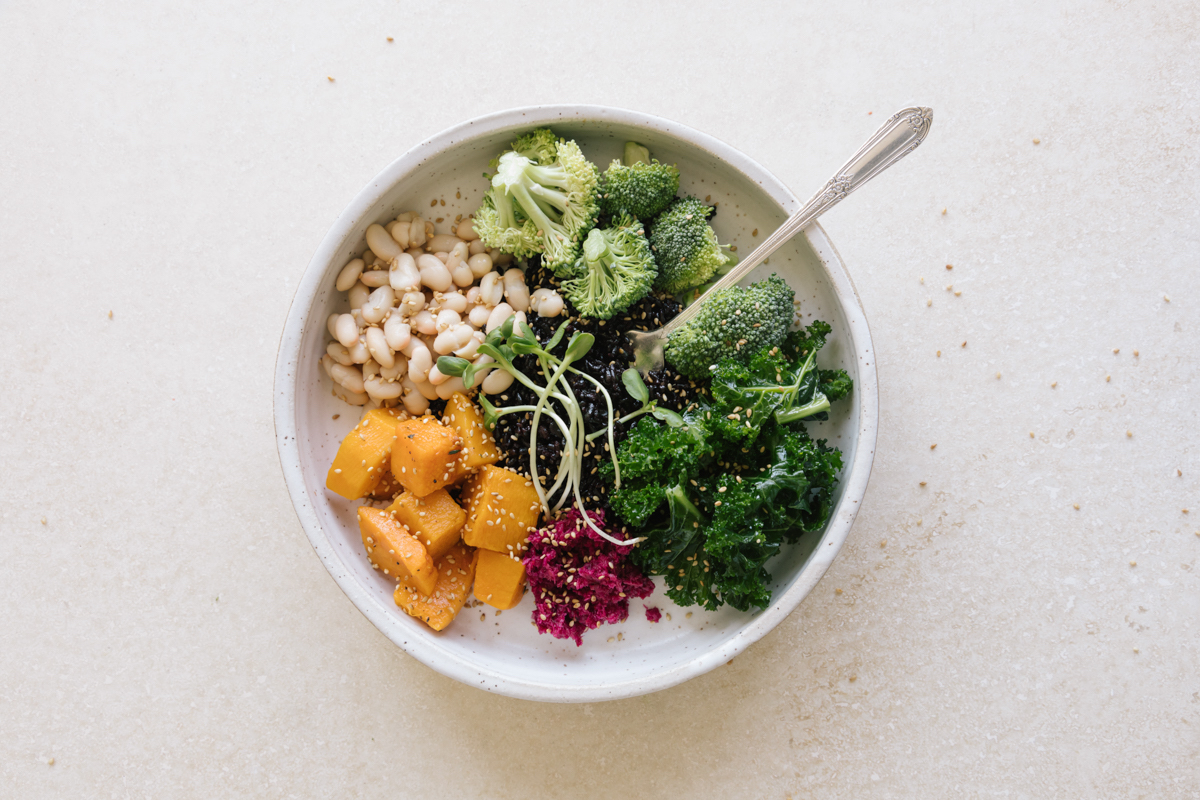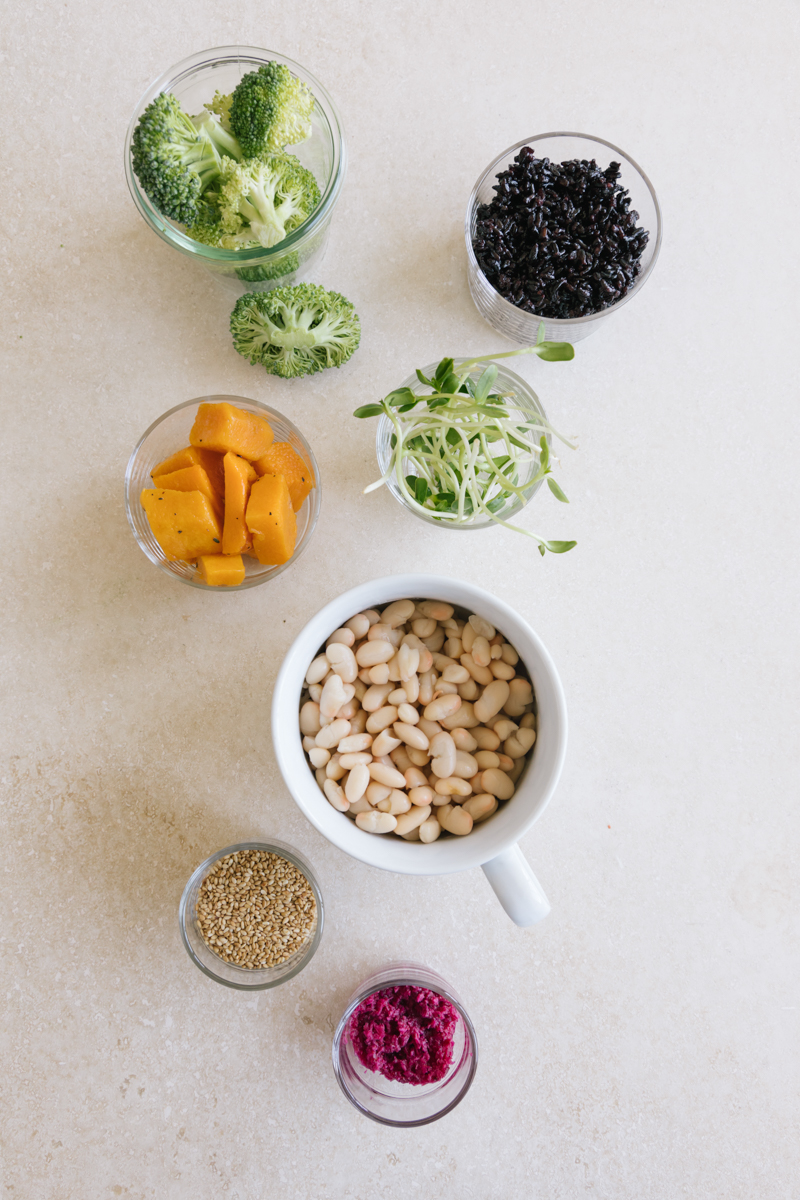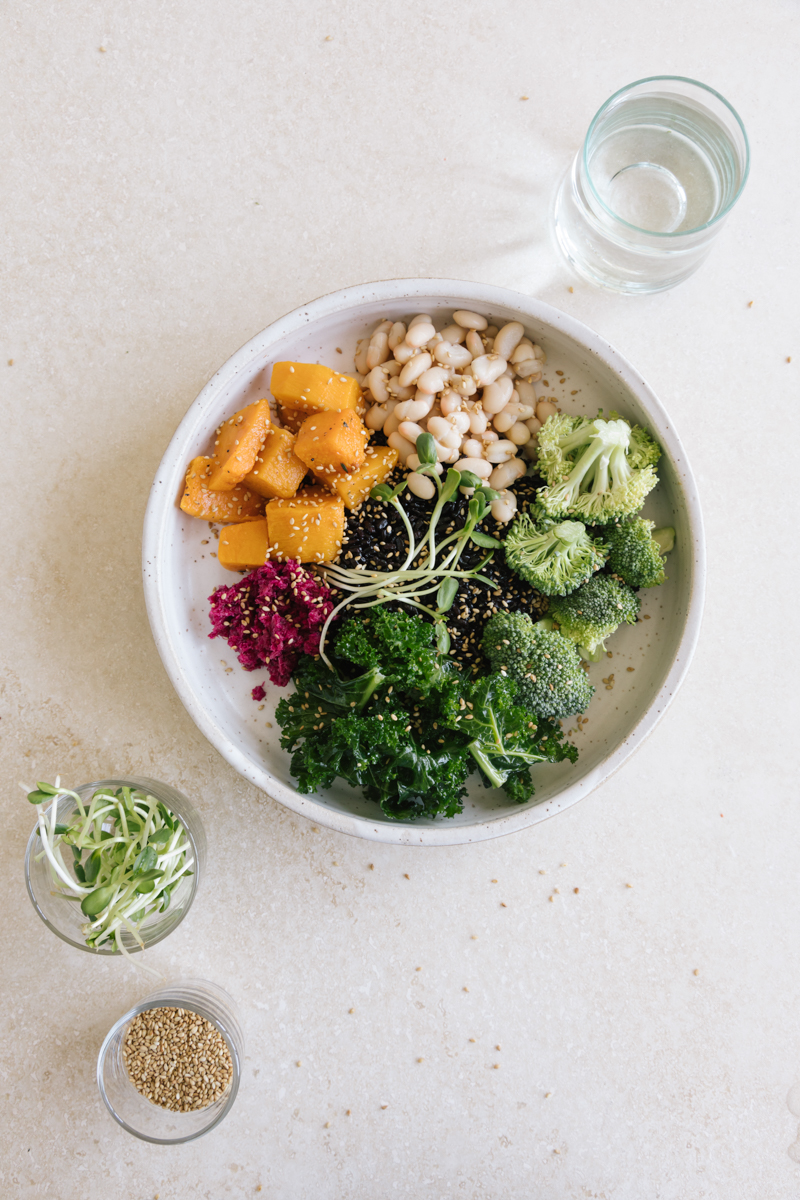 Servings: Serves 2
Units:

Course: Mains
Cuisine: American
Ingredients for the Bowl:
1 cup

237 ml

cooked black rice

1 cup

237 ml

cooked mung beans (or one 15 ounce can of white beans)
1 small sweet potato cubed and steamed

2 cup

473 ml

broccoli florets steamed
1 bunch kurly kale stems removed, roughly chopped and steamed
1/2 avocado thinly sliced
Ingredients for the Miso-Tahini Dressing:
1/2 cup

118 ml

tahini
2 tablespoons miso
1 lemon juiced
1 pinch freshly ground black pepper
For the bowls:
Assemble the bowls by spooning in generous portions of rice, beans, sweet, potato, broccoli, kale, and avocado. Add your choice of toppings and drizzle on one or more of the dressings.
For the miso-tahini dressing:
Combine the tahini, miso, and lemon juice, along with pepper to taste, in a small bowl. While whisking, gradually add up to 1/2 cup of water until you reach your desired consistency.