Entertaining
Early Spring Decor for In the Veggie Kitchen Easter Brunch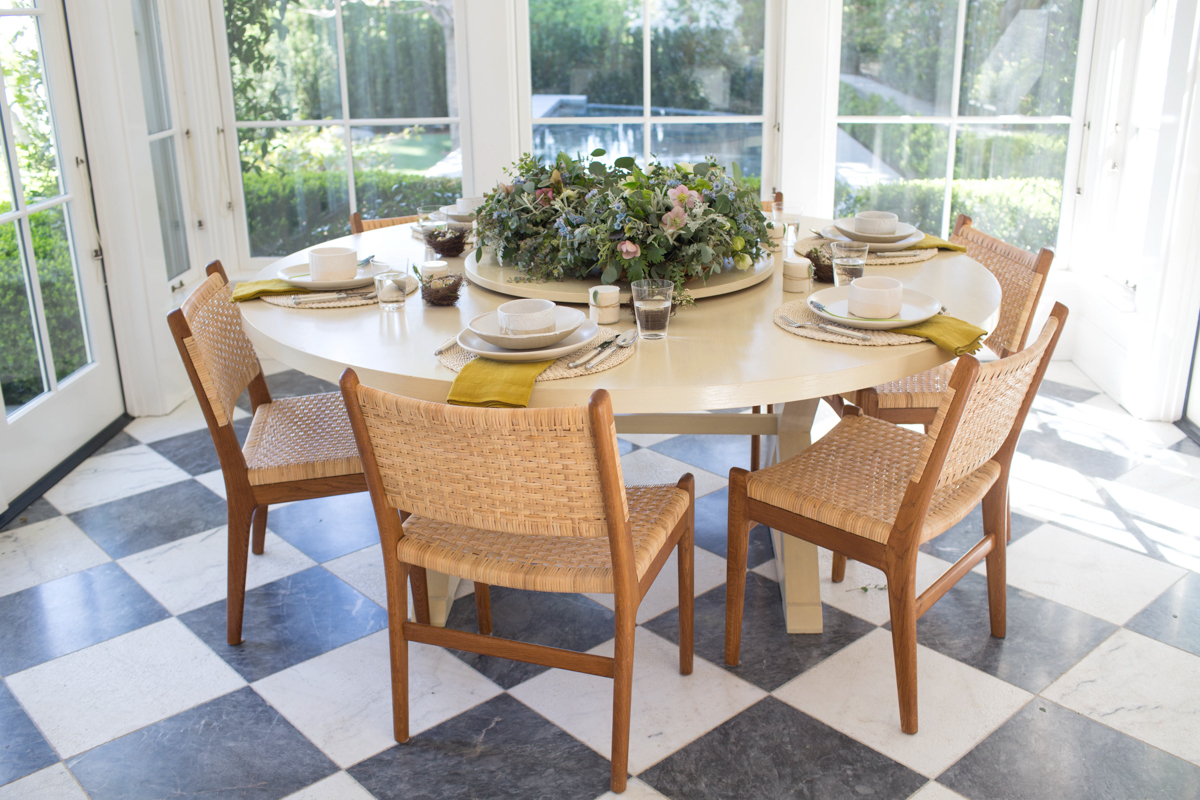 It's the season of renewal and rebirth, and the latest edition of our In the Veggie Kitchen series with The Chalkboard Mag echoed this sentiment. For our cooking class with raw-food specialist Meredith Baird, we celebrated the freshest seasonal finds at the farmers' market and the delicate botanicals that are emerging in early spring gardens. 
I hosted the Easter Brunch at my home, and as always had a talented and creative group of women helping out. For one, Ashley Morgan of Gold Spell Design put together a truly stunning centerpiece anchored by soft pastels. As she built the large arrangement, Ashley looked for a translucent quality in the blooms that would give it a lightness grounded by an abundance of earthy, textural, fragrant greens. Her composition featured hellebores, sweetpea, tweedia, delphinium and muscari accented by eucalyptus, sage, dusty miller, russian kale, collards, broccoli leaf and knife leaf acacia. 
For each place setting, Ashley chose a single sprig of muscari. This periwinkle blue touch popped against the simplicity of white Heath Ceramics plates and assorted Materia Lumina soup bowls and mugs. We plated with Edward Wohl cutting boards, and set the table with my own bone cutlery and Hudson Grace green linen napkins to complement the floral arrangement.
Because our brunch wouldn't be complete without an innovative touch by Amy Blessing, the DIY expert created decorative bird nests out of dried vines that she filled with wax flowers and quail eggs from the farmers' market. The sweet touch felt very Easter appropriate and tied into the early spring theme perfectly. Guests went home with a jar of Meredith's Nucifera The Balm (more on the formula later this week), wrapped in linen and tied with twine. Tomorrow I'll share all the details about her incredible raw menu. XXJKE 
Photos: Brittany Wood