Food & Drink
Pacific Natural Exclusive: Blood Orange Branzino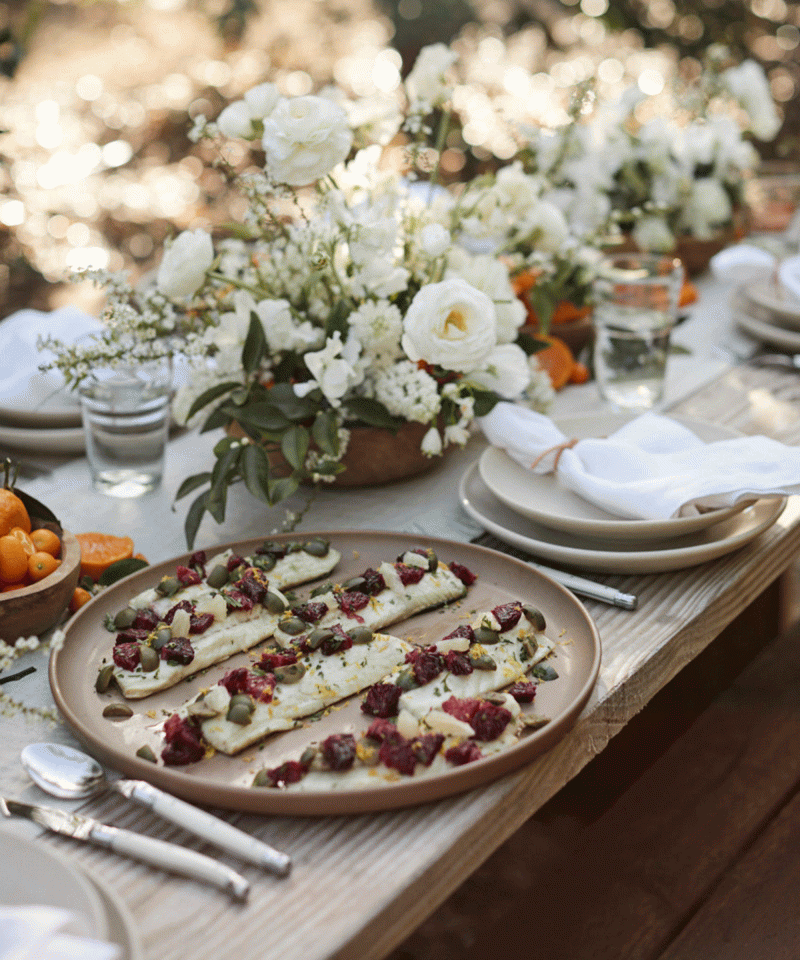 Pacific Natural: Simple Seasonal Entertaining
shows you how Jenni makes moments magical, season by season, all throughout the year. Last year's spring was a magical time in Ojai. Nature was slowly coming back to life and everything was just beginning to bloom. We were so inspired by the beauty and bounty of the land that we shot much more than could be contained in the pages of our first book, but it was too beautiful to go unseen, which is why we're giving our Rip & Tan community a look at an exclusive outtake. For more recipes like this, Jenni's very own tips for the table, and more entertaining inspiration, get yourself a copy of Pacific Natural in-store or online.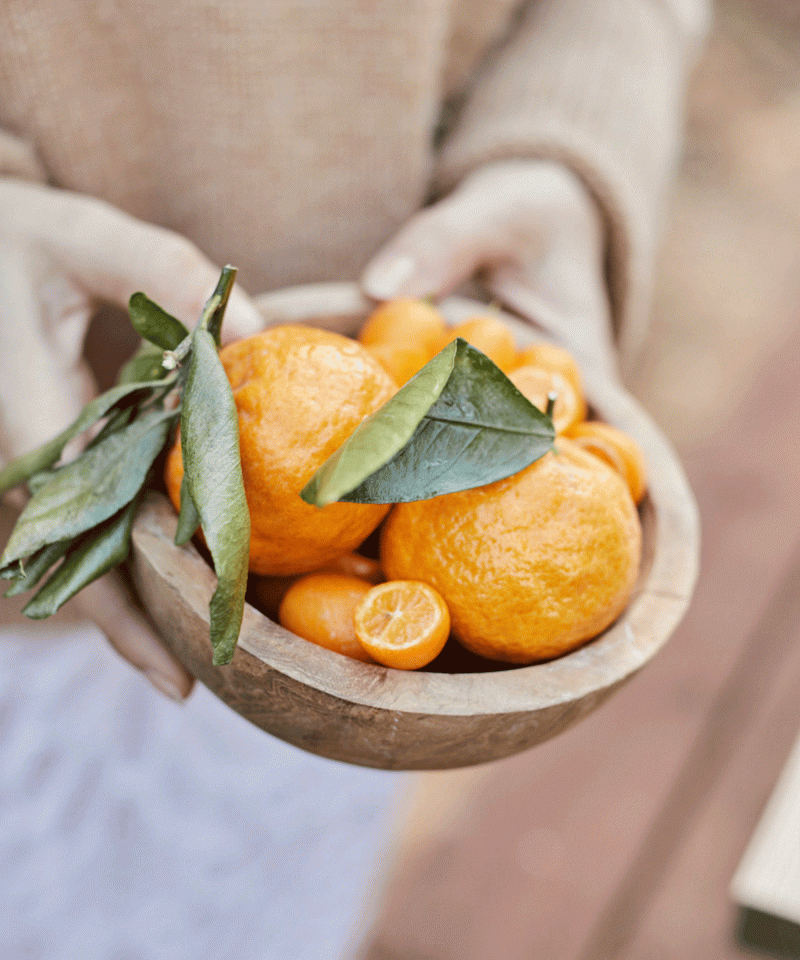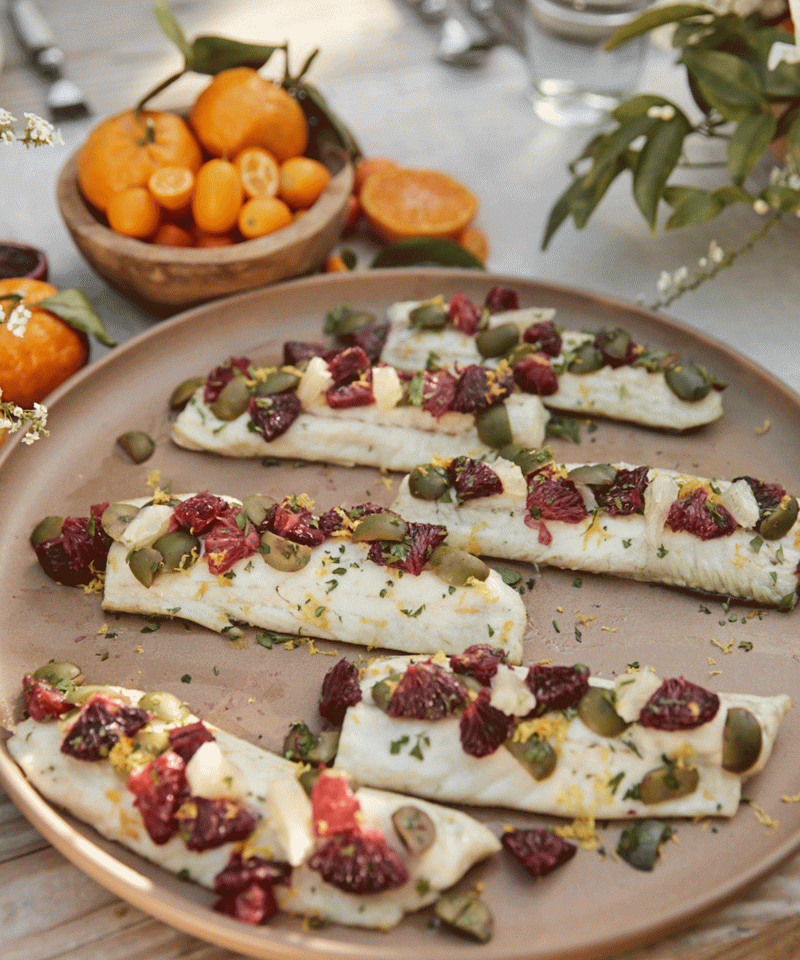 Branzino with Blood Orange Relish
Recipe
Branzino with Blood Orange Relish
Servings: 6 people
Units:
Ingredients
6 branzino filets 6-8 oz each, skin on
4 blood oranges peeled & segmented

1.5 cup

355 ml

castelvetrano olives pitted & sliced
3 Tbsp parsley chopped
2 lemons zested
2 garlic cloves lightly pounded
kosher salt
black pepper
finishing salt such as Malden
olive oil
To make the relish:
Combine the segmented blood oranges, olives, parsley, and half of the lemon zest. Season with kosher salt and peper.
To prepare the fish:
Preheat the oven to 385 F convection. Line a sheet tray with parchment paper and drizzle with olive oil. Place the branzino filets on the sheet tray so that the filets are not crowding each other. Brush the branzino with olive oil, rub with the garlic cloves, and season with kosher salt and pepper.
Cook for 8-10 minutes, until an insta-read thermometer registers 130 F.
Let the fish rest for 5 minutes and then remove the skin and transfer to a serving platter.
To serve:
Spoon the blood orange relish onto each cooked piece of branzino, finishing with a sprinkle of the remaining lemon zest and Malden. Enjoy!