Living
High Five is the Manicure of the Future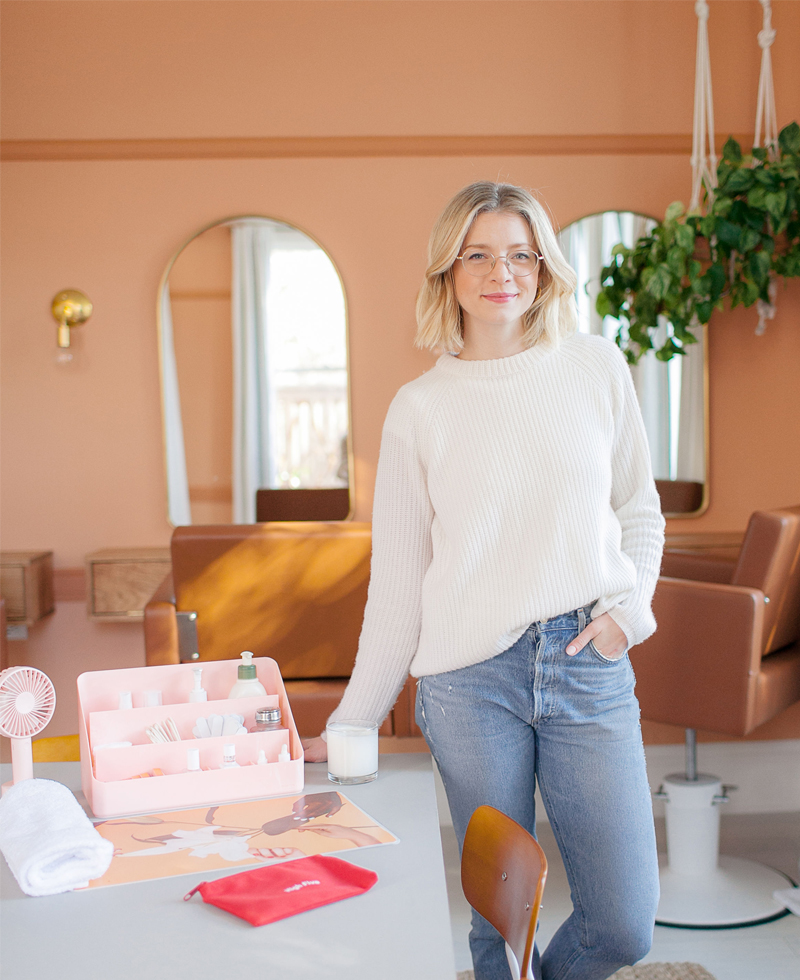 If hands are one of the first things you notice about a person, you're not alone. Annie Stancliffe is paying close attention, and has dedicated this iteration of her career to those "tiny canvases" we call nails.
High Five
not only promises a perfect manicure in 30 minutes flat, but the satisfaction of making an ethical choice—something that consumers should not only expect, but demand. Read our interview with Annie to find out how she's changing the nail salon game by training and educating both sides of the manicure table for fair wages and healthy work environments for all.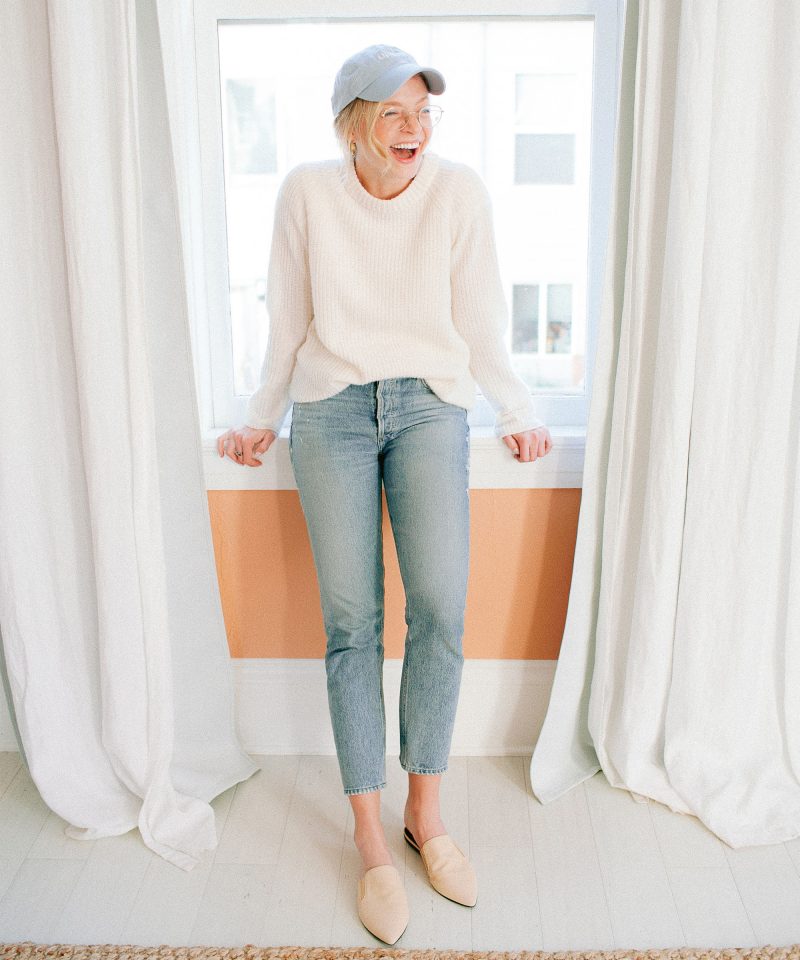 Rip & Tan: How did the idea for High Five come about? What makes it different from other nail salons?

Annie Stancliffe: I wish I could say it's been my lifelong dream to open a nail salon, but very frankly, the initial impetus for starting High Five was my own desperation as a consumer for a better nail salon experience. In parallel, I was very shaken by the now-infamous New York times expose detailing the rampant mistreatment of nail salon employees. And on top of all that, there's a huge market opportunity—nail services are a $10B business in the US alone, the industry is 99% fragmented, and most salons operate at less than 50% utilization. It was just so clear to me that women—customers and employees alike—deserve a better nail salon. And there I was at Stanford, in the heart of Silicon Valley and surrounded by world class resources for entrepreneurs, and it dawned on me: if not me, who? And if not now, when? 

So I decided to connect the dots and build a consolidated, beloved consumer brand and create more favorable economics to provide fair pay, ethical working conditions, and meaningful career opportunities for salon workers.

It's been about a year since that initial spark of inspiration, and High Five is now fully up and running in the Bay Area. The exciting twist is that we are a fully pop-up salon—we set up shop for the day at companies, retail stores, sororities, you name it—and deliver snappy 30-minute manicures that fit seamlessly into your day. We're reimagining what a nail salon can be to empower women on both sides of the manicure table. 
Rip & Tan: Can you describe the unethical conditions many nail techs have to endure that customers might not be aware of?

Annie Stancliffe: It's been eye-opening and disheartening to dive into the realities of the nail salon industry. There are an estimated 400,000 nail salon workers in the U.S., the vast majority of which are low-income immigrant women, and they face hardships in two main categories—labor issues and health issues.

On the labor side, 78% of nail salon employees are characterized as low-wage, earning less than half the national average, at a median hourly rate of $9.06. Beyond outrageously low pay, salon workers often aren't given breaks, overtime pay, or benefits like health insurance, sick leave, or paid time off, which is particularly troublesome because a large percentage are sole earners supporting families. 

From a health standpoint, nail salon workers suffer disproportionately from repetitive use injuries and long-term ailments like cancer, infertility, respiratory problems caused by repeated exposure to dangerous chemicals.

The root causes of these issues are varied and complex—regulatory standards are outdated, salon owners have limited training and a lack of understanding of labor and safety standards, and salon workers often don't report mistreatment out of fear or mistrust of regulatory bodies or salon owners. That said, while some salons are operating unethically, many of these salons are mom-and-pop businesses who have the best intentions and are simply trying to make ends meet. I view it as High Five's responsibility to leverage our knowledge and resources to create awareness, boost industry standards, and demonstrate that it's possible for better health labor standards and better business to go hand in hand.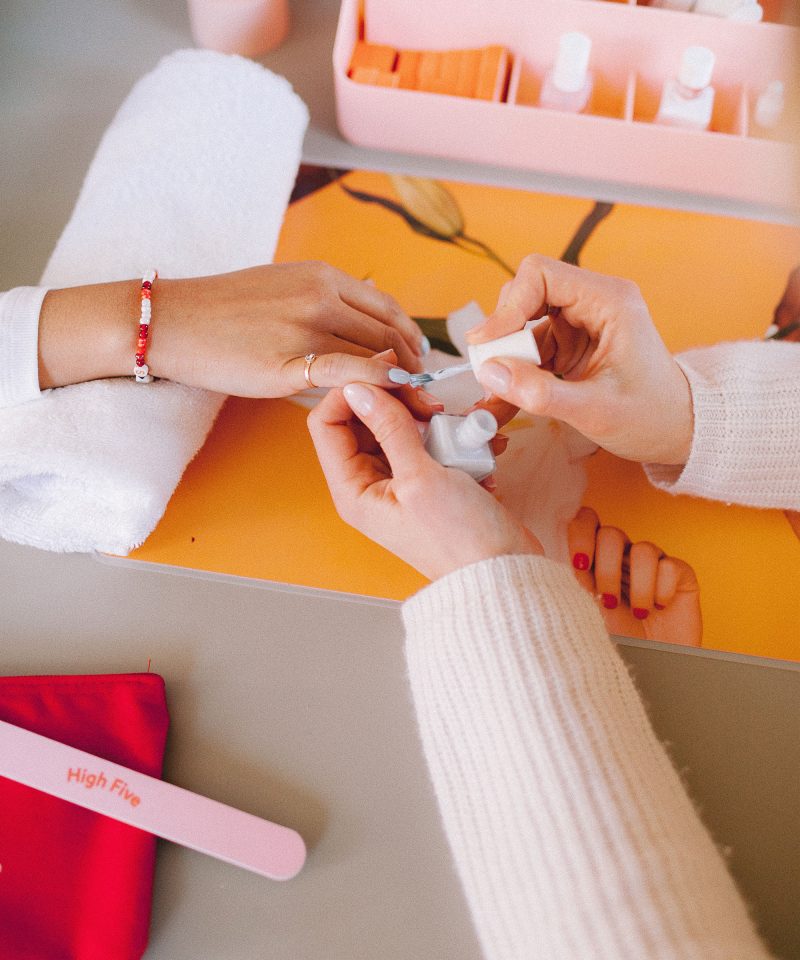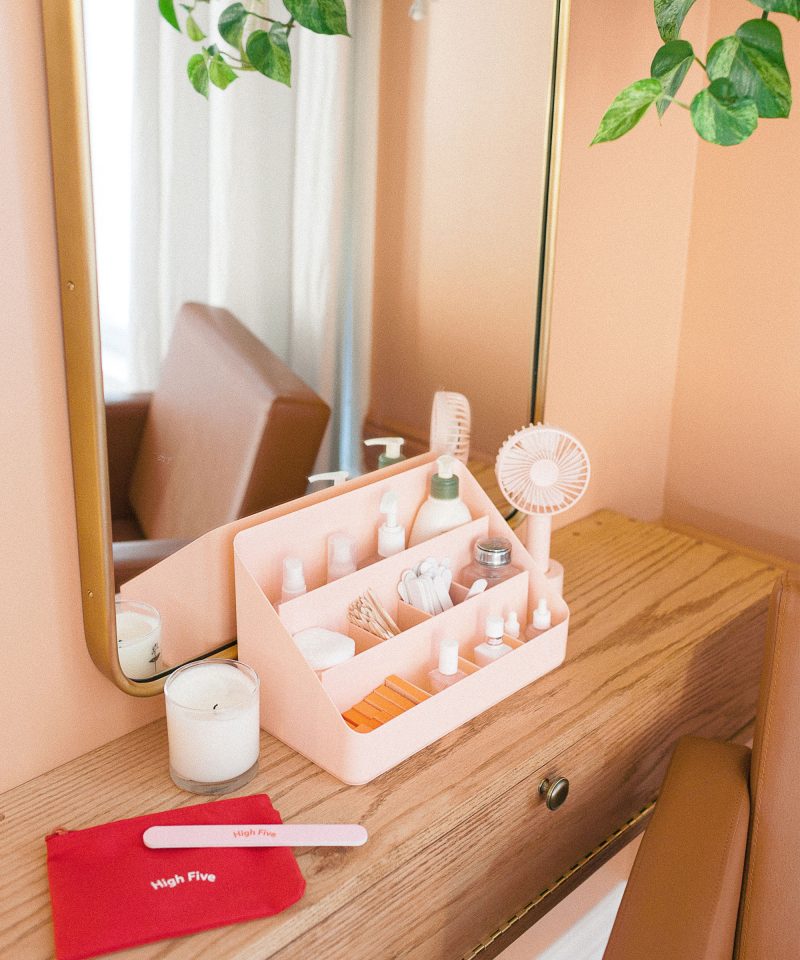 Rip & Tan: How can other industries learn from your business model when it comes to making changes in how they treat their workforce? 

Annie Stancliffe: One of the key trends I've observed impacting labor issues is the rise of the socially conscious consumer. Increasingly, people want to know what they're putting into their bodies, how and where products they buy are being manufactured, how service people are being compensated, etc. There are a number of brands I admire that are capitalizing on this trend and having a positive impact while they're at it—Sweetgreen with its locally-sourced ingredients and values-driven culture, and Everlane, a fellow SF-based company, with its transparent pricing model and ethical production processes—both come to mind.

At High Five, we think of our target customer as an "Optimizer"—she operates at a million miles an hour, has a packed schedule, and loves "two-for-ones," like a workout that doubles as a catch-up with a friend, or an informative podcast during her commute. Today's consumer doesn't want to compromise between a snappy, delightful experience and doing social good—it should just be an automatic check box on both counts, and that's what we're committed to at High Five.

Rip & Tan: What challenges and learning curves did you encounter when starting this new venture?

Annie Stancliffe: Oh man, where to begin? Building High Five is by far the hardest thing I've ever done, without question. I've been so humbled by everything I don't know and all the mistakes I've already made. I have enormous newfound respect for anyone who builds anything from scratch, particularly small business owners. I'm a fiercely independent, competitive person by nature, and I think the most important lesson I've learned thus far is how vastly much more is possible through collaboration and empowerment than what I could achieve alone. My perspective on leadership is to systematically identify everything other people are better at than I am (the list is quite infinite), find the person with that superpower, and then create the conditions and autonomy for that person to thrive. I am so grateful for my brilliant team, my classmates, advisors, family and friends who have been by my side throughout this journey and who I lean on every day to keep this thing going. You know who you are. A million times thank you.
Rip & Tan: How did your background in arts evolve into a business career? What skill sets overlap from one discipline to another?

Annie Stancliffe: I studied studio art and art history and worked in the art world in New York for years before business school, but I never thought I'd apply that skillset to painting the tiny canvases that are nails. In the context of High Five, I love considering how subject lines, color schemes, copywriting, playlists, core values, Instagram stories, and team uniforms are all intrinsically linked into one master narrative that is our brand story. In that sense, I don't think running a nail salon is that different from designing an art exhibition—it all just comes down to knitting together salient details and telling a compelling story.

Rip & Tan: What can a customer expect when booking a service with High Five?

Annie Stancliffe: I'd love to to call attention to our brand name, High Five, to illustrate this point. Just like a high five, a manicure can't be delivered digitally, and it takes two people. In a world where things are increasingly automated and digitized and human beings rendered obsolete, we're excited about embracing the IRL experience. High Five is about connection, energy, team spirit, being present, playful, and together. So, in addition to easy online booking, cashless payment, and a perfect manicure in 30 minutes flat, at High Five you can expect infectious positive energy, great tunes, dad jokes, jumping jacks, and new lifelong friends, mentors, and business partners. We also obsess over thoughtful details like remembering your favorite polish color, nail shape, and the name of your dog, and we'll send you home with a goody bag filled with a few things to make your life easier, like a polish remover pad (insurance policy!), a nail file, and a little something to boost your blood sugar. Curious? Come check it out for yourself!

We're also opening our first shop in San Francisco in November 2019 and offer private and corporate events across the Bay Area. Drop us a line at hello@wehighfive.com, or pop in for a polish at 1893 Hayes Street, San Francisco, CA 94117.