Living
A Tour of Lauren Snyder's Renovated Bed-Stuy Brownstone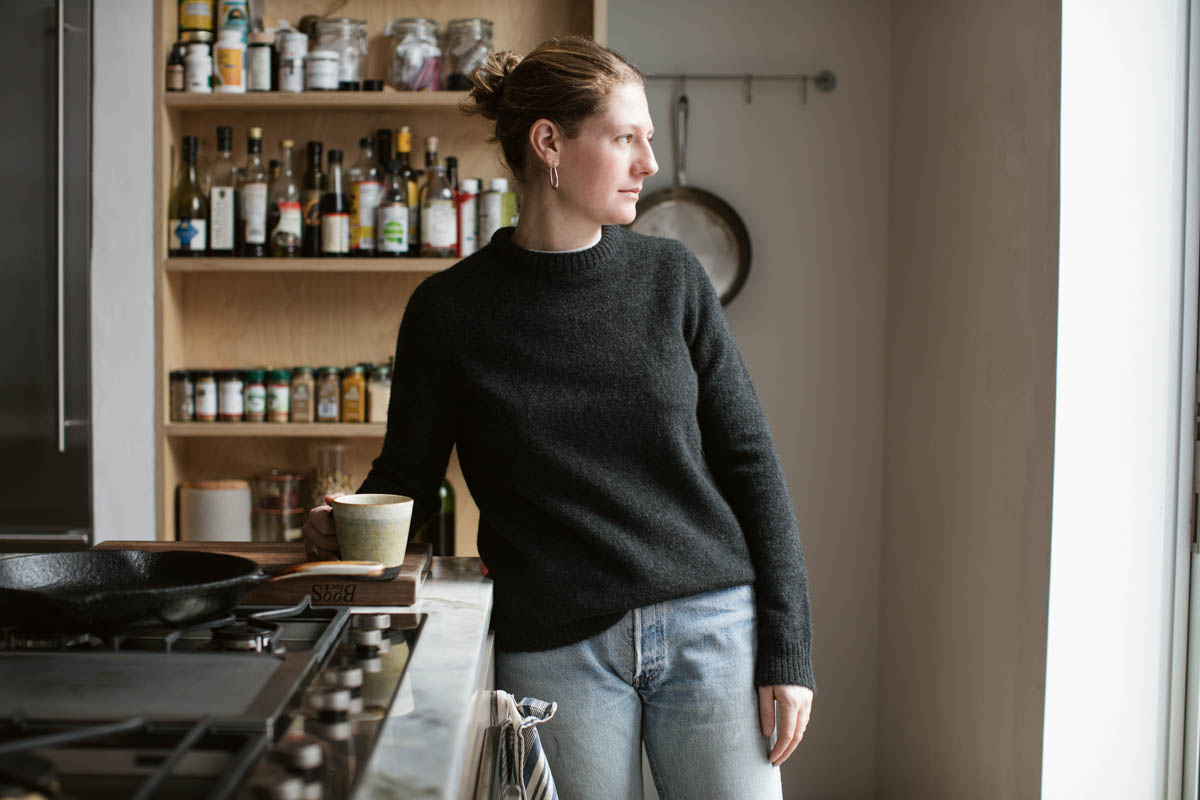 New York brownstones are so iconic, but renovating them is no easy task. I love what Lauren Snyder and her husband Keith Burns did to modernize their 100-year-old Bedford-Stuyvesant building.. Keith, an architect by trade, opened up the home to let more light in and also made it more energy efficient with radiant heating, LED lighting, and more. Lauren, a trained interior designer and stylist, meanwhile, appointed the space with simple, beautiful pieces that added warmth without clutter. I love the little vignettes Lauren creates on shelves and in little nooks around the house; as the owner of design shop The Primary Essentials it's no surprise that her merchandising skills are incredible. 
Take a tour of this inspiring historic home and get to know Lauren through our Q&A with the entrepreneur, below. XXJKE 
Rip & Tan: What drew you to this home or neighborhood?
Lauren Snyder: I had been living in Ft. Greene for 12 years, so moving to Bed Stuy was really comfortable. The neighborhood has so much character and we were really drawn to that. It's a very dense residential neighborhood and feels like it—it's very quiet with great small business and a low-key energy. 
Rip & Tan: Tell us about the process of renovating the house. Who did you work with and what were the main projects?
LS: The house was a full gut renovation, everything from electrical and plumbing to the more fun interior items. Luckily my husband, Keith Burns, is an architect so that is very helpful.
Rip & Tan: Is the house "done" in your mind? What plans do you have for it from here?
LS: It is pretty much done, but there are always projects that I have in mind, ways that it can change. I think a home always evolves. For now though we are just going to live in it for a while and enjoy it.
Rip & Tan: What is your favorite room or corner in the house and why?
LS: Probably our kitchen counter. There is a large glass door at the back of the house by our kitchen that overlooks our garden, and the kitchen gets really beautiful light.
Rip & Tan: What decorating or architectural lessons did you learn from renovating this home? Any tips for brownstone owners in particular?
LS: Probably that patience is a virtue. Renovating is a huge commitment; it is extremely stressful but it's worth it to take the time and do it the way you want to and do it right in the long end.
Rip & Tan: What interior design concepts or special pieces are really inspired by right now? 
LS: Maybe it's because of the weather is colder and there is something comforting about it but I'm really feeling British floral motifs right now, which is odd for me.  
Rip & Tan: Tell us about your professional background. What led you to where you are now?
LS: I studied Interior Design in college but afterwards never wanted to be an interior designer, even though now it feels relevant to what I'm doing. I had landed a few internships during college in magazines, and after college I ended up working as a stylist assistant for a while. From there I worked at Bergdorf Goodman in the personal shopping department. I always really loved retail, and when I was at Bergdorf's it was like working in a small business within a large company—there is a lot I apply to what I do today from my time spent there. From there I went back to styling and then eventually opened the store.  The store for me really encompasses all of the things I really enjoy, and is a strong match for my personality. I enjoy the backend boring operational aspects as much as I do merchandising and selecting the objects that we sell; it all keeps me on my toes.
Rip & Tan: What is your vision for The Primary Essentials? What informs your buy?
LS: Our vision is to be a store that champions and works with small designers and to have things that are not found everywhere else. When buying, I am always trying to find pieces that are really special but functional. I always ask myself if I can see items finding a way into someone's life. 
Rip & Tan: How has the business grown from day one until now?
LS: When I first opened the store it was just me, in the store 7 days a week.  So since then it's definitely grown, we now have a shop also in Manhattan where we've been able to further define the brand. As well, we have slowly been producing a small line of our own products.
Rip & Tan: What are your goals for The Primary Essentials or your career beyond the store in the future?
LS: I'm really excited for the New Year because I really have a lot of strategy planning for TPE to do, those types of organizational projects really excite me!  For the most part my goals for the store have remained the same from the beginning—to have smooth running shops, with really exciting products that people feel are unique and are inspired by, and to have a small team of happy employees who feel that they can grow individually within what we have going on here.  For now, I hope to continue on all of this and figure out how we can do everything we are doing better.
Rip & Tan: How do you collaborate with your husband Keith on creative projects and professional pursuits?
LS: We have done a few renovations together now, both on the stores and on our home. I tend to let him take the lead whenever we have a spatial project, he will usually come to me with a few options and then I'll select or make comments and go from there. I am very trusting to his visions, and he's definitely the person whose opinion I take the most seriously so it's been great to have him be a companion in the retail projects.
Rip & Tan: How would you describe your personal style? What do you tend to live in?
LS: My personal style is pretty clean and minimal with a tendency towards menswear. I generally wear only neutral colors and rarely any prints.  I tend to live in jeans, sweaters, a great boot or sneaker.  I definitely like to wear clothes that I am comfortable in and don't feel fussy or get in the way of my normal day. 
Rip & Tan: What do you wear when you need or want to dress up a bit?
LS: A really great jacket, big earrings, heeled boot, lipstick.
Rip & Tan: What are some of your beauty staples?
LS: I'm pretty minimal when it comes to beauty, probably because I have really sensitive skin. I wash my face with Cetaphil bar soap, and then use Vitner's Daughter face oil, and Supergoop Sunscreen in the AM.  If I wear makeup it is only RMS products which I love and we carry at the store. We recently started carrying Sans Ceuticals and I really like using their body wash and cleansing oil in the shower. I also use Susanne Kaufman body oil and Agent Nateur deodorant.
Rip & Tan: What wellness rituals do you cherish?
LS: Recently I have really been trying to do a cleanse from my phone—and keeping it away at night past 8pm. It has been really helpful so far. I am a big tea drinker as well, and a nightly cup of tea after a long day is really soothing to me. Long walks really help to clear my head—and a yoga class whenever I can fit it in. 
Rip & Tan: What are reading, watching, or listening to right now?
I have been listening to a ton of Sade recently, and for podcasts it's always a mix of "Fresh Air", "How I Built This", and "Pod Save America". I'm just about to finish reading "Difficult Women" by Roxanne Gay, my stack of books to read is always so long. Next I think I'm going to read "Sex and Rage" by Eve Babitz. I just finished watching "Curb your Enthusiasm", which is always nice for keeping things light. I cannot wait to see "Call Me by Your Name", and I have also really been wanting to watch "The Great British Baking Show".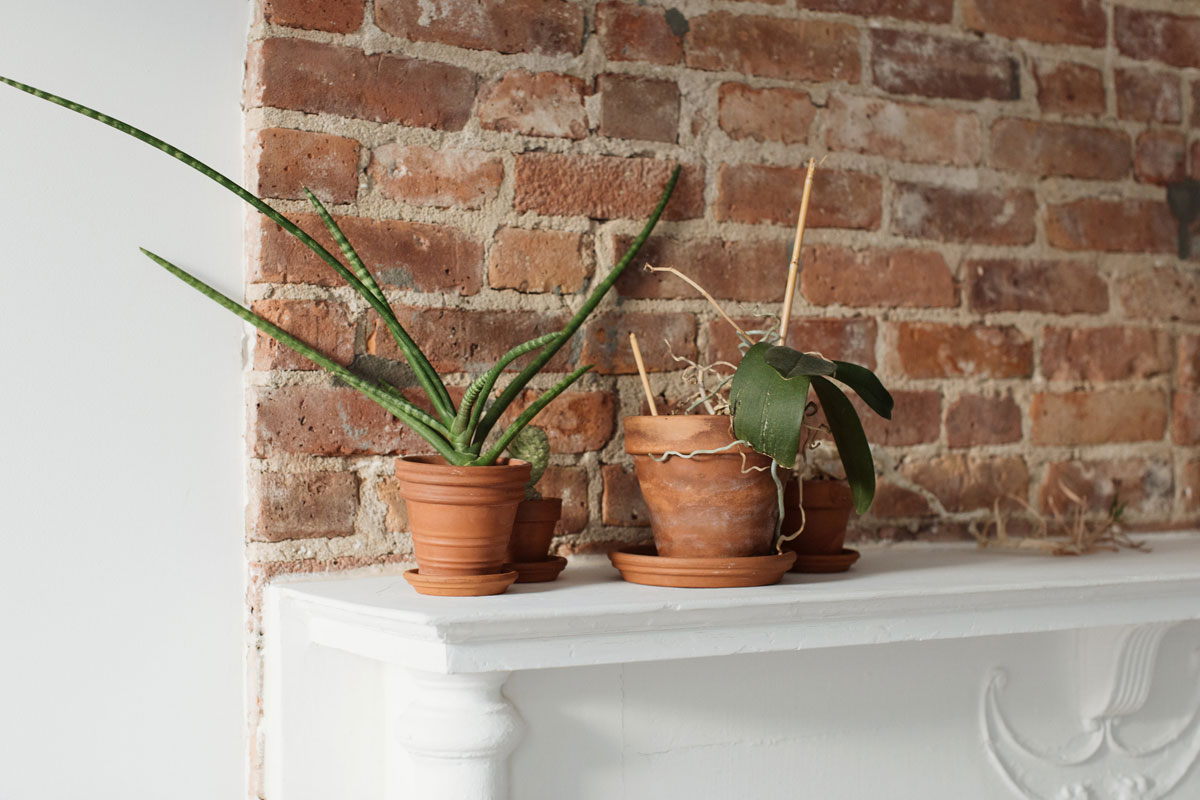 More Stories