Entertaining
Summer Entertaining: A Mid-Summer Barbecue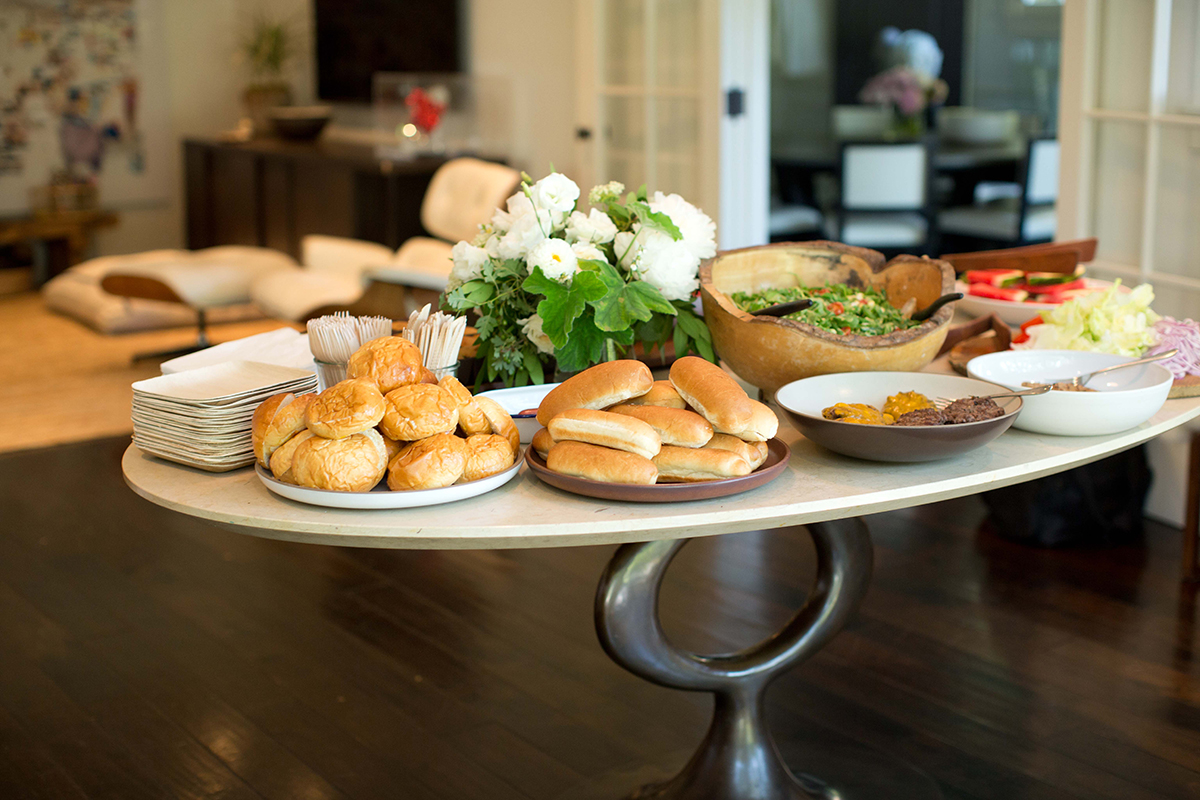 One of my favorite things about summer is the type of get-togethers it brings – easy, laid-back occasions with family and good friends. We recently had just this sort of afternoon, when my good friend Leanne (beautiful in my Grid Georgette Maxi) hosted the perfect backyard barbecue and pool party, complete with great food, great music, and some very happy kids. Featuring a fresh and flavorful menu from Valleybrink Road, gorgeous blooms from Hollyflora, and dessert in the form of an ice cream bar from Sweet Rose Creamery, it was just the kind of wonderfully casual gathering the season is made for. See below for all the details. XXJKE
THE MENU – Valleybrink Road
Fresh and flavorful fare, perfect for a casual backyard-barbecue.
hamburgers
hot dogs
veggie burgers
red potato salad with buttermilk dressing and dill
sweet corn and arugula salad with green beans and champagne vinaigrette
baked beans
corn bread
watermelon slices
summer fruit salad with mint
Drinks – A help-yourself station of assorted beverages
Dessert – Sweet Rose Creamery
A buffet of farmers market-driven homemade ice cream, served with cups, cones and an assortment of toppings.
THE DECOR
Florals – Hollyflora
Soft and lush arrangements of white and green, comprised of white peonies, white button dahlias, white dinner plate dahlias, white esclepia, bay, geranium, and white lisi.
Table setting – Palm leaf plates, compostable wood cutlery, Marta Tumblers from CB2, cloth napkins (similar here)
Serving dishes – A mix of Heath, vintage pottery, and rustic wooden platters
Other elements – Poolside towels and sunscreens stored in Design Afrika baskets (available in-store), and an assortment of perfect-for-lounging Mexican blankets placed on the grass.