Living
Building Furniture & Family with Entrepreneur Nidhi Kapur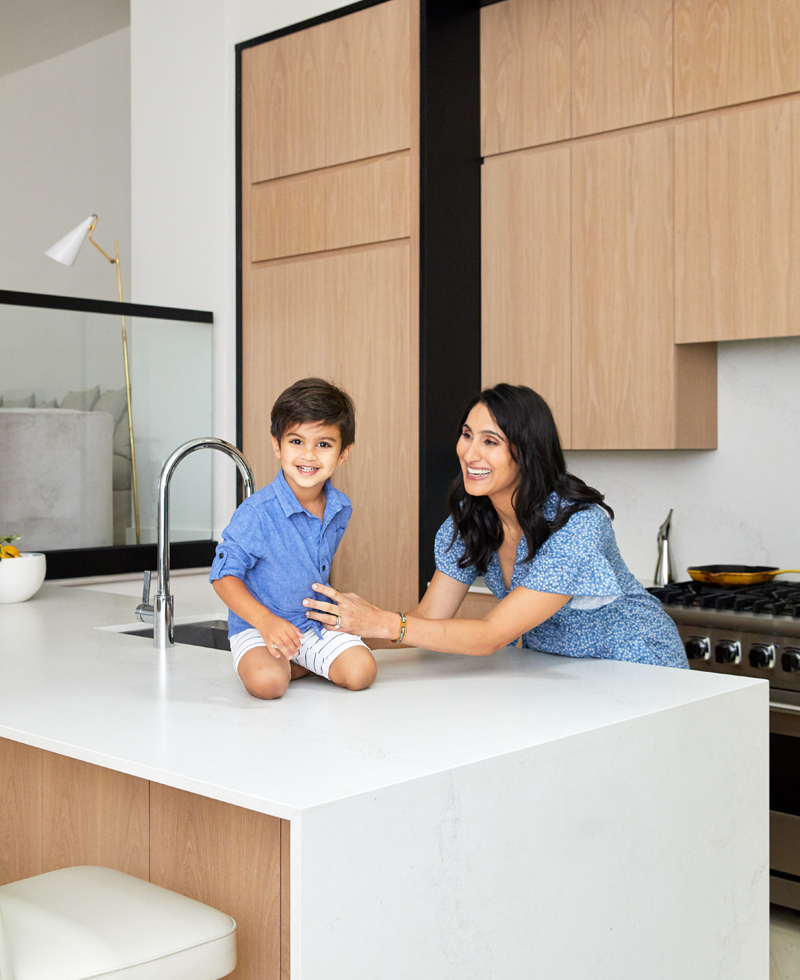 If you can't find what you want, sometimes it's best to make it yourself. As a new homeowner in NYC, Nidhi Kapur was on a mission to find décor that delivered to her standards—and, of course, the price had to be right. To fulfill her furniture fantasies, she founded
Maiden Home
: an online purveyor of luxe, handmade-to-order, competitively priced furniture. We talked with the female entrepreneur about disrupting the industry while growing a new business as a new mom.
Rip & Tan: You went from being the head of business development at Birchbox to starting your own furniture company, while also being a new mom — how did this shift come about?

Nidhi Kapur: My experience at Birchbox inspired me to start my own company – I caught the entrepreneurship "bug" and coming out of that experience, I couldn't imagine myself doing anything other than building an early-stage startup. I was lucky to have a personal experience at that same time that allowed me to find my passion in interiors: my husband and I settled into our first home in NYC and experienced the very real pain points around finding high-quality, well-priced pieces that reflected our style. I saw a problem I was passionate about solving, and a space I would love building in every day.

I started building Maiden Home in 2015 and yes, two years later, the company and my son Shaan were born just a few months apart! While from the outside it seems like the timing was not 'ideal', I wouldn't have had it any other way. I've always been hyper-committed to my career, but have never let it hold me back from whatever I am seeking personally. We were ready to start our family, the business was taking shape at the same time and I just embraced the chaos in that action-packed year!

Rip & Tan: What makes Maiden Home different from other direct-to-consumer furniture/home decor brands that have emerged onto the market in recent years?

Nidhi Kapur: It's been exciting to see the space develop since I first started working on Maiden Home years ago – the industry has been ripe for disruption for a long time, and it's time for some fresh approaches.  

Customers seek out Maiden Home because our design ethos and commitment to quality is second to none. Our customers are those that are looking to find investment pieces for their home – the pieces they see themselves living with for years, those that will stand the test of time both aesthetically and functionally. With that in mind, we've eschewed the fast-fashion approach, focusing on timeless styles with handcrafted details you'd typically see at much higher price points. And we've prioritized quality above all else—from the materials we use for each piece to the artisans in North Carolina we chose to build them. Relative to any other option on the marketplace – both traditional and startup – we offer the best value in luxury furniture, bar none. 
"I've always been hyper-committed to my career, but have never let it hold me back from whatever I am seeking personally."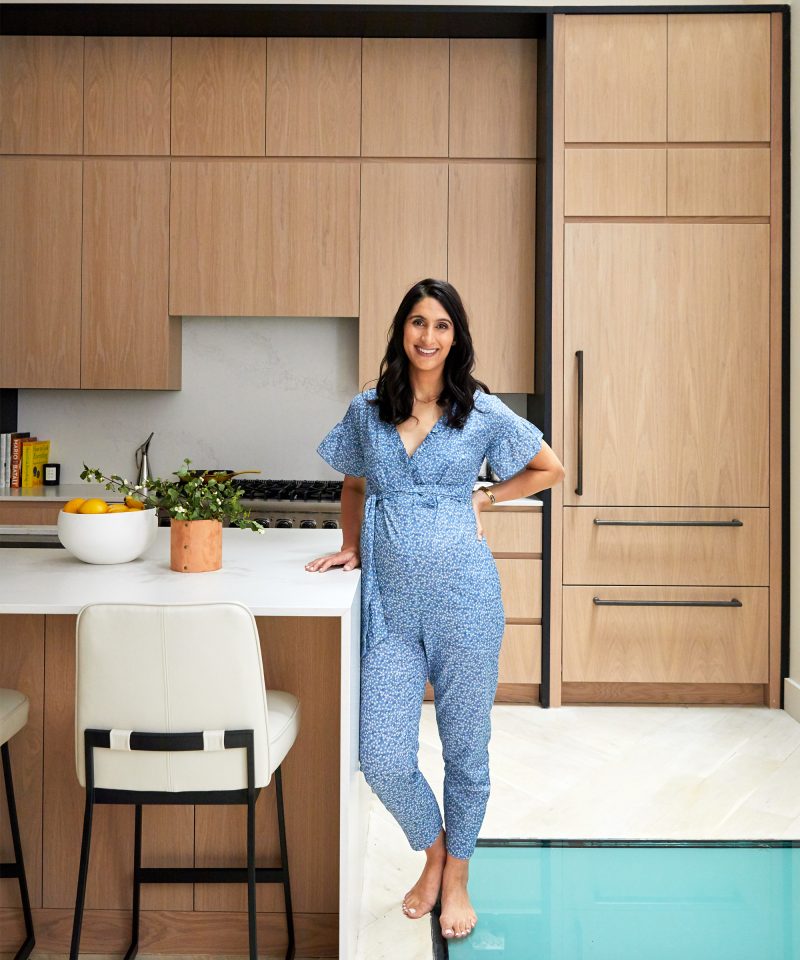 Rip & Tan: What attracted you to the artisans in North Carolina who craft Maiden Home pieces?

Nidhi Kapur: When I first visited workrooms in North Carolina, I was learning about both how the product was made and the people who were making it. I quickly fell in love with the ethos of furniture making in the area; there is a love for the craft that runs generations-deep and is so different from the anonymous, technology-driven world we live in. Most of the workrooms we've partnered with are family-owned, and the pride they have for the quality of their products is really second to none. It's tied to their family's reputation, so there's nothing more important to them. I couldn't believe everyone I knew was buying generic, mass-produced products from big-box furniture retailers when what I had found in North Carolina existed—and through a modern business model, could be delivered at a truly attainable price. It was after my first trip to North Carolina that everything 'clicked' for me and I began dreaming about the business and brand that eventually became Maiden Home.

Rip & Tan: How would you describe your style, both in interiors and personal aesthetic? Have you seen an increase in overlap between the two since you started Maiden Home?

Nidhi Kapur: I embraced the 'fewer, better' mantra before it was articulated that way. Even in my 20's, I found fast fashion exhausting and the quality sacrifices that came with it frustrating. In both interiors and fashion, I always choose a simple, timeless look: classic shapes, not too much fuss, beautiful materials and a neutral palette. Over the past few years, as life has become more hectic, I think I've streamlined even further at home and at work—our apartment is fairly minimal in decor, and in my work I find myself drawn to pared-back, contemporary furniture shapes. It's been exciting to see the contemporary direction of some of our most recent collections so well-received; I think more and more people are feeling the need to pare back and make their home the sanctuary from the craziness of life that it should be!
Rip & Tan: What has been the greatest challenge in creating your business/brand? What has been the highlight?

Nidhi Kapur: The greatest challenge has been letting go of my perfectionist tendencies to allow myself (and now, our team!) to move faster and take bigger risks as we grow. While there are some areas in which we'll still obsess over every detail–our product being foremost–there have been times we've had to proceed without perfect information, and risk being wrong in order to learn faster. I've learned to embrace this and appreciate how it contributes to the broader pursuit of progress.

The biggest highlight has been recruiting an amazing, dedicated team to build Maiden Home with me! I am continually amazed by the talent and passion of my colleagues—they are truly the brightest and best in the industry. The way they fight for our customers every day is so incredibly humbling. Building an amazing company culture and giving our team the professional experiences of a lifetime has now become a top priority for me, and something I work on every day.

Rip & Tan: Any advice for women hoping to start their own business?

Nidhi Kapur: If you have a partner or family, make sure everyone is all-in! Building a business is a total lifestyle commitment, one that will inevitably impact those who are closest to you. I personally couldn't have done it without the complete support of my husband and family. They encouraged me in the toughest moments and were unconditionally committed to my cause, even when I wavered. 

Besides that, ensure you plan out your personal and business finances to give yourself enough time to figure things out at the beginning. Everything takes longer than you think it will! Whether it be self-funding or pursuing outside investors, make sure you and your business are capitalized properly to get through the initial period of experimentation and finding your momentum.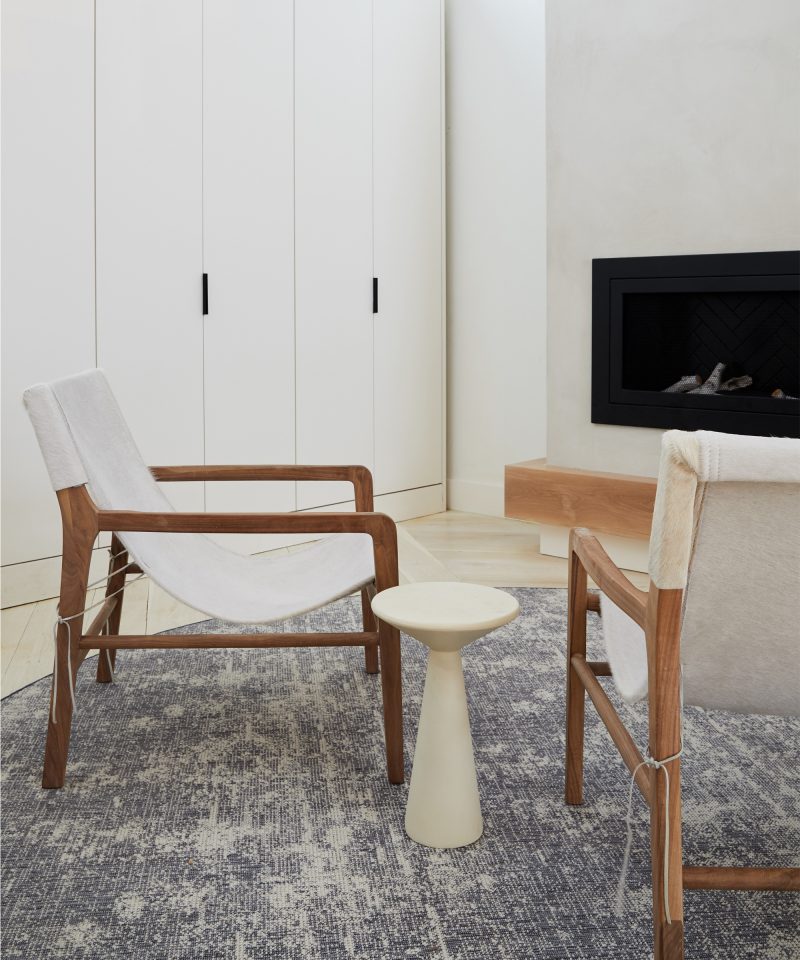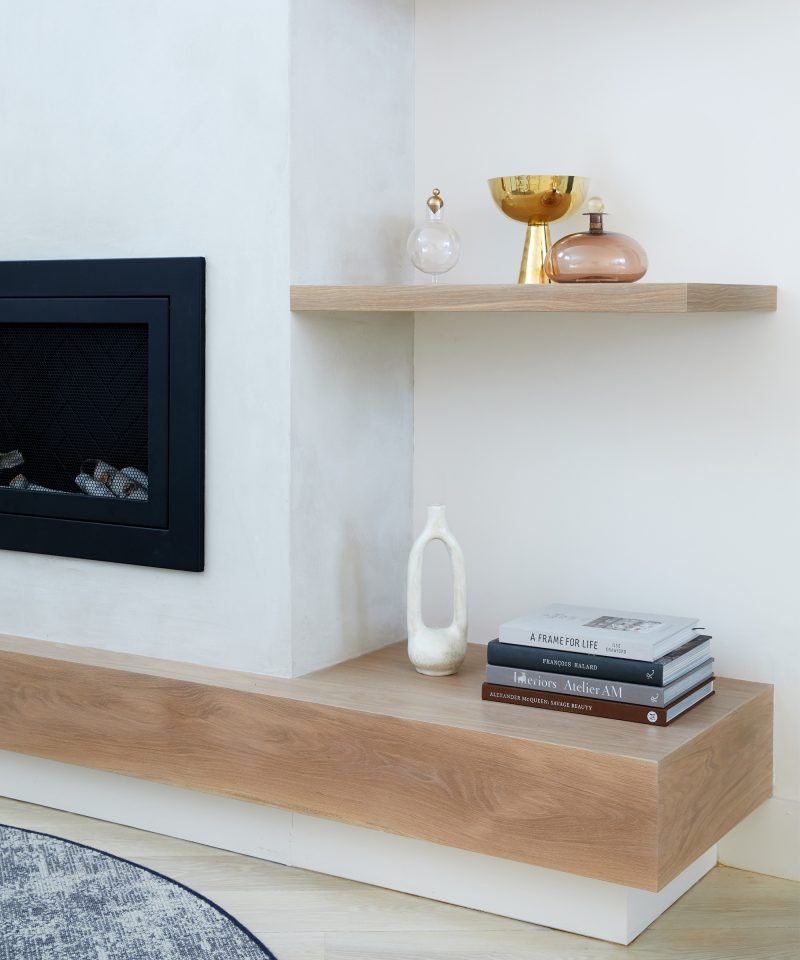 Rip & Tan: What are your personal favorites in the collection and which are bestsellers?

Nidhi Kapur: The Dune Sofa is my favorite of our sofa collections–this piece was such a labor of love to develop, from its tricky tailoring details, to its luxurious comfort profile, to the Performance Washed Linen we custom-developed for its slipcover functionality. It's insanely comfortable and super practical; not surprisingly, it's quickly become a best-seller! 

We also just launched the Bowery Coffee Table Ottoman which was a personal brainchild when decorating my current apartment – I needed a coffee table with soft corners as Shaan starting running around, so was drawn to upholstery but needed a solid surface for decor and entertaining. We came up with a truly beautiful and multi-functional piece that has already become incredibly popular among our customers—the Bowery had a waiting list hundreds-long before it even launched!

Rip & Tan: What does living well mean to you?

Nidhi Kapur: Living well means being true to yourself. Your home should reflect what speaks to you aesthetically and works for your family functionally, not what's presented as "on trend" or "of the moment" in design. We've leaned into this mentality when sourcing objects and art for our home: we're focused on buying things we fall in love with individually, rather than what is "correct" from a scale or palette perspective. We're happier and our home is more authentic to us, which to me is all that really matters!

Rip & Tan: What's next for you and for Maiden Home?

Nidhi Kapur: Family and business continue to grow side by side! We are expecting our second son this November, and are so excited about this new experience for us as parents and Shaan as a big brother. At Maiden Home, we've been lucky to experience exponential growth this year and are gearing up for another ambitious year in 2020. While we continue to grow awareness for our brand to new customers and communities across the country, we're also as focused as ever on growing and elevating our product offering. That means new shapes, new materials and new product categories as we build towards our vision of being a complete destination for the home. Though the journey to date has been so rewarding, the best is really yet to come—we can't wait to share what we've been building!
Photos by Kirsten Francis