Style
How to Decorate Your Living Room Like These 3 Pros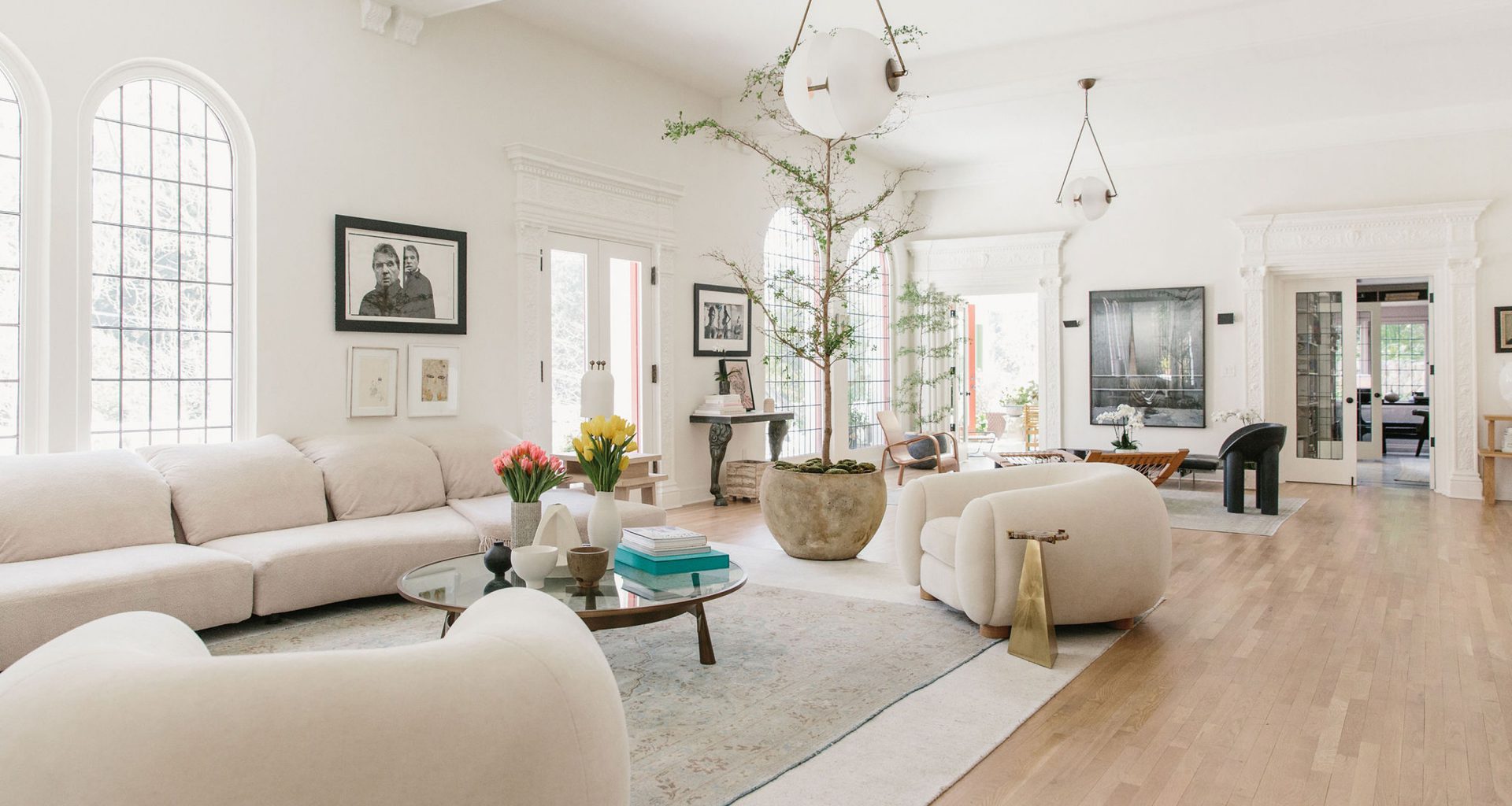 Every room in your home plays its own role in creating a warm and inviting space. The living room? It's the magnetic force that brings people together, which is why we pay extra attention when decorating and designing it. Lucky for us, we come across eye-catching living rooms that fill us with endless inspiration almost every day. But we're thinking beyond the mood board today: here are three of our favorite living rooms, and the insider tips you need to decorate your living room like an interior design expert.
The Modern Escape
Brigette Romanek's
1925 Mediterranean-style home
is an extraordinary sight, and her living room is no exception. Vibrant, full of light, and entirely unique, capturing her space's look in your own living room calls for a playful combination of new and old. Don't be afraid to mix fabrics, textures, or tones. Instead, lean into the elements that exude energy—art splayed across the walls, abstract pieces of furniture,
vases
with antique details,
signature scents
, and layered rugs. Embracing the unexpected is crucial, which calls for pieces that are both timeless and interesting. We call in the
Cedar Stump
and
Upholstered Bench
in wool boucle to do just that. Whatever living room catches your eye, keep this in mind: every refresh is a multi-step endeavor. Start small and see what suits you—then the rest will come together in perfect time.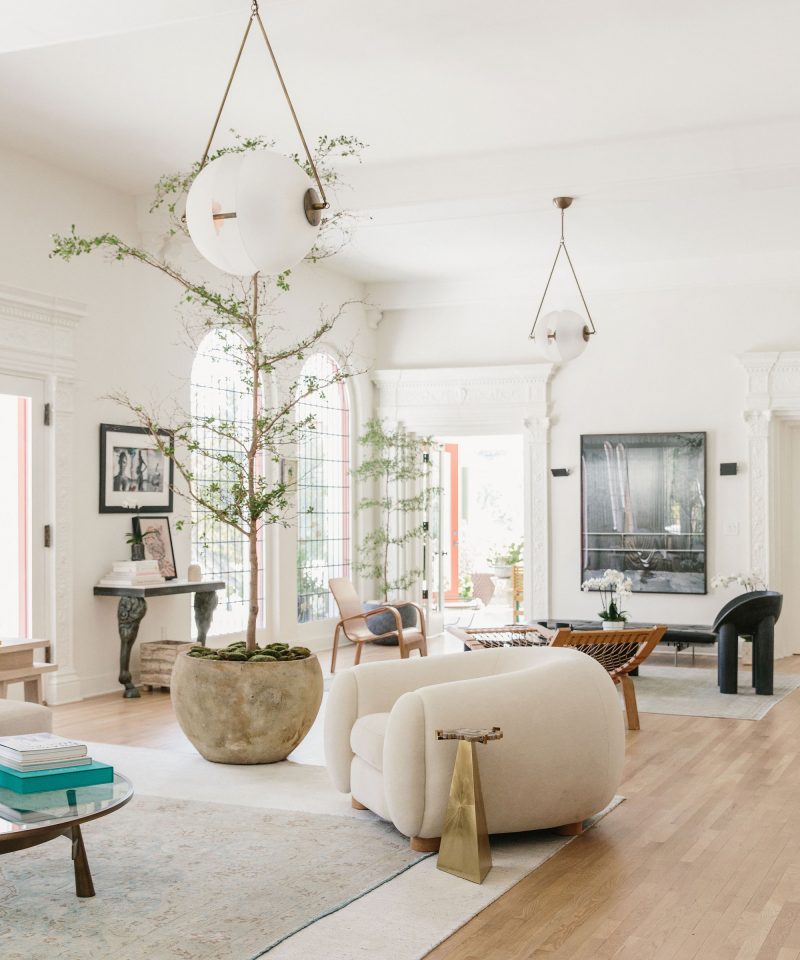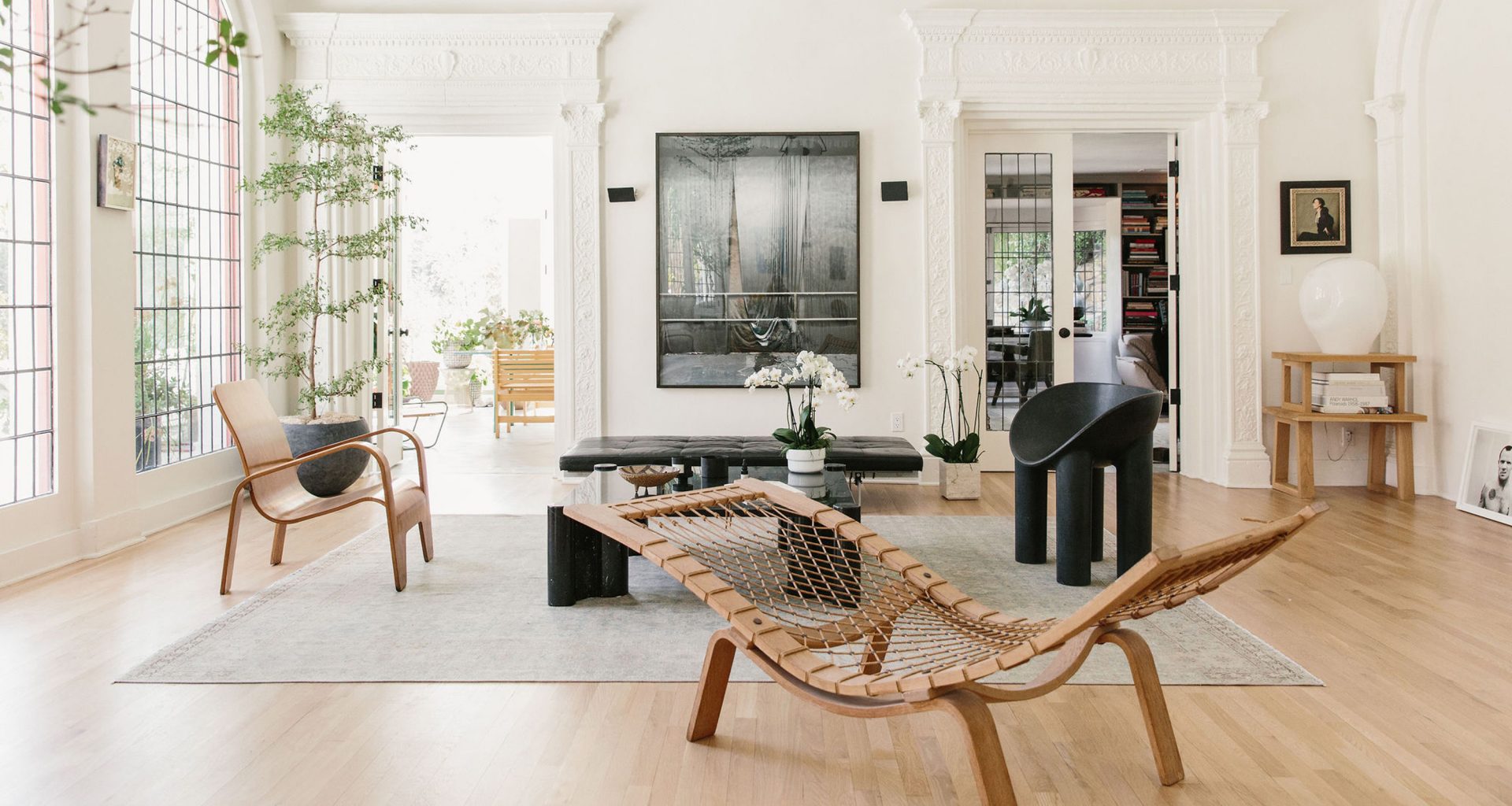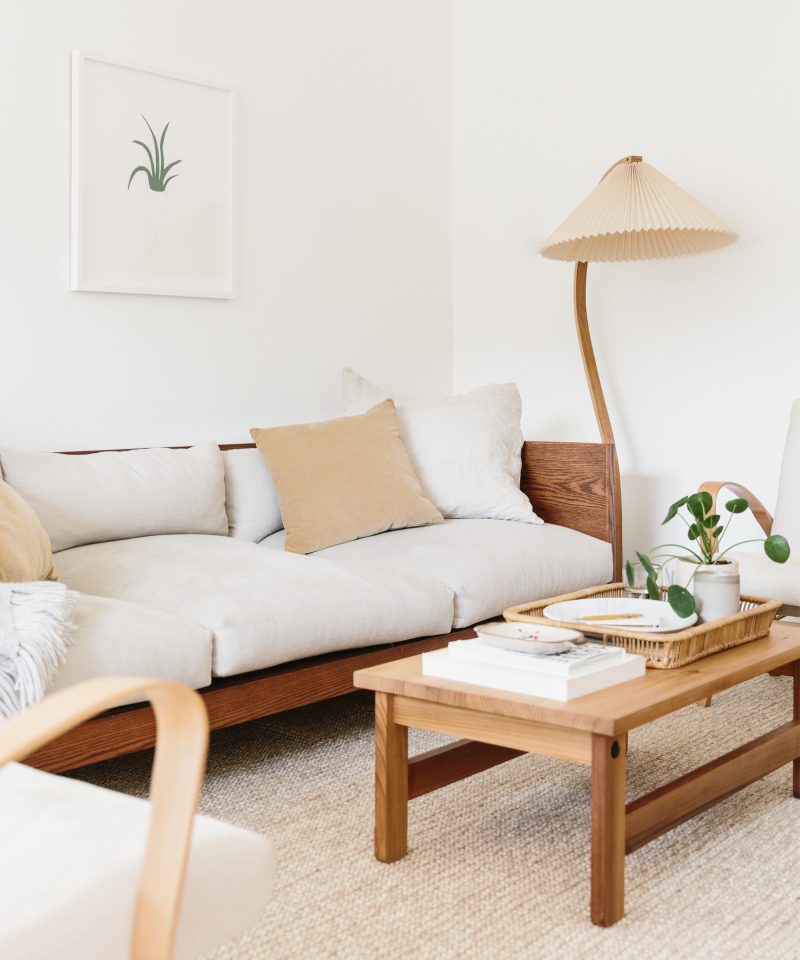 The Minimalist Retreat
Mel Burstin's
Echo Park apartment
takes one cardinal rule in stride: less is more. Natural elements appear center stage in her space, starting with furniture pieces that fuse form and function—our
Oak Entry Table
,
Leather Safari Chair
, and
Harbor Sofa
create a subtle yet simplified look while serving purpose every step of the way, just like Mel's own day-to-day staples. For accessories, comfort (plus a touch of green) is key. Mixing textures through
handwoven
and
linen
accents help bring life into any space, but don't forget the spread of lively plants for a pop of color against the grain.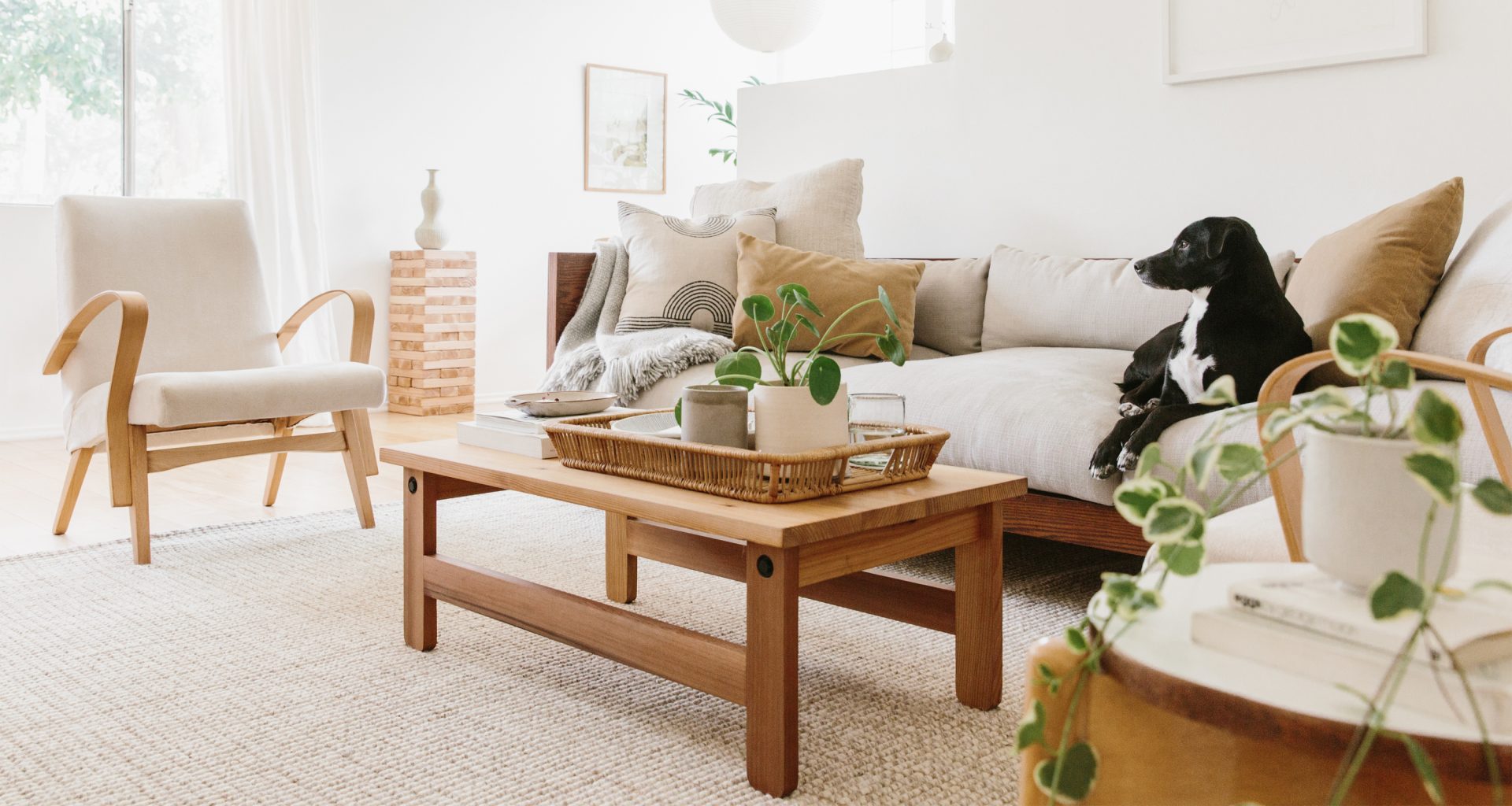 The Comfort Haven
Gallerist 
Sheila Bouttier's living room
is a standout for an array of reasons, but it's the stylistic and perfectly curated aesthetic in the heart of her home that keeps us coming back for more. With warm accents that artfully complement the rich and complex shades that anchor her space, each element works together to create an air of calm and comfort while still executing dream-worthy design. When it comes to recreating her look, we rely on
alpaca
in the form of cozy pillows and throws,
stately wood furniture
, and
multi-functional ceramics
to create intrigue without leaving us with any design fatigue. Throw in a few chrome accents to set off the darker pieces of furniture, plus a classic rug that brings a bit of print without adding extra noise.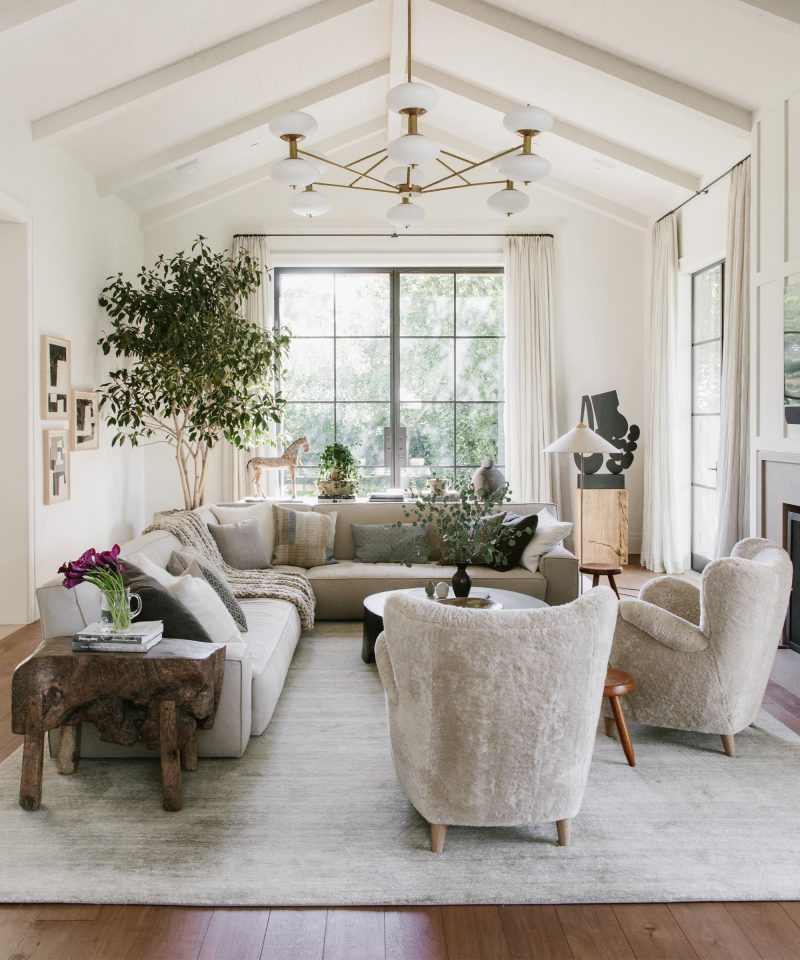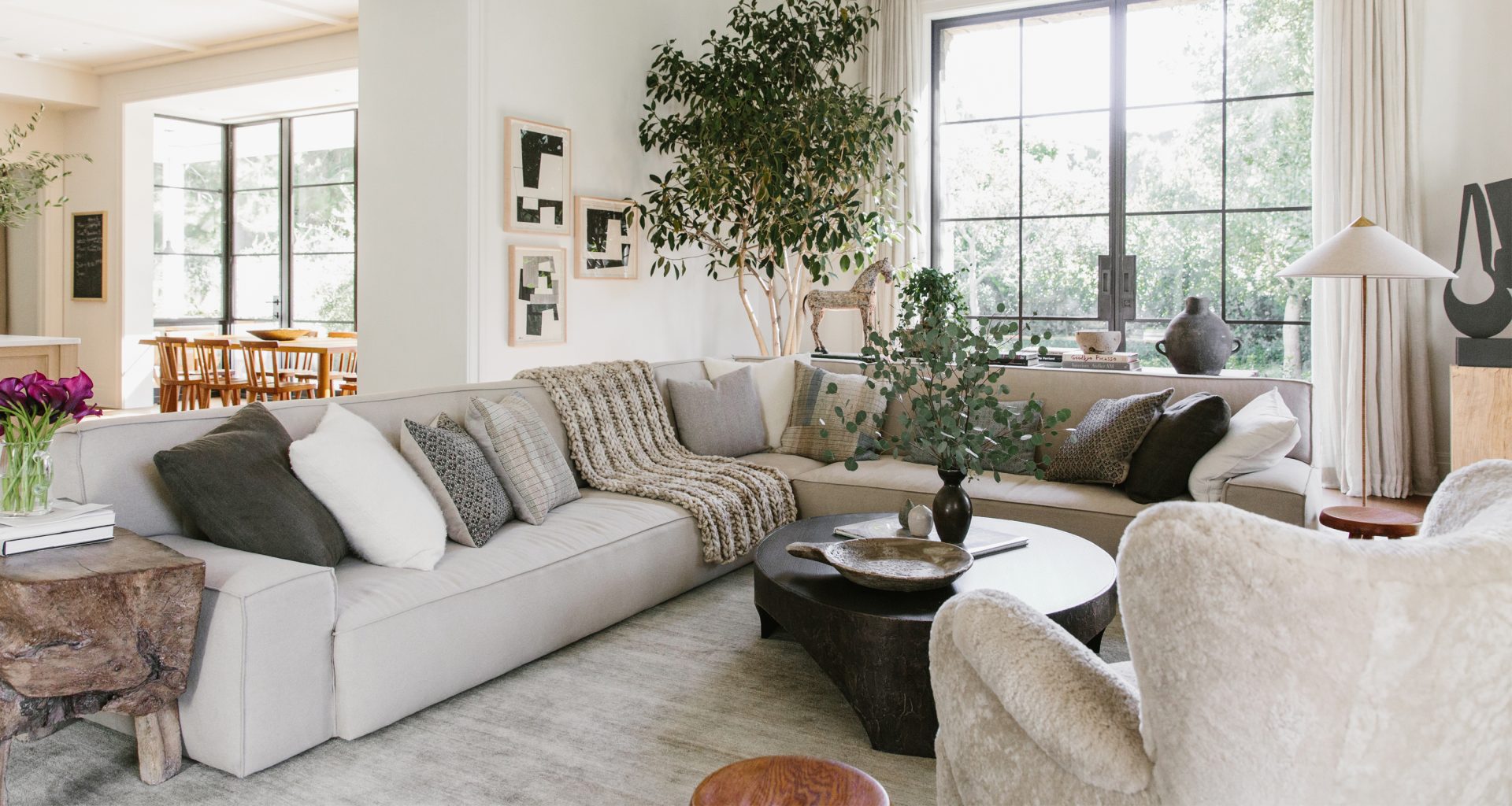 Photos by Nicki Sebastian
More Stories