Living
This Gallery Curator's Home is a History-Filled Work of Art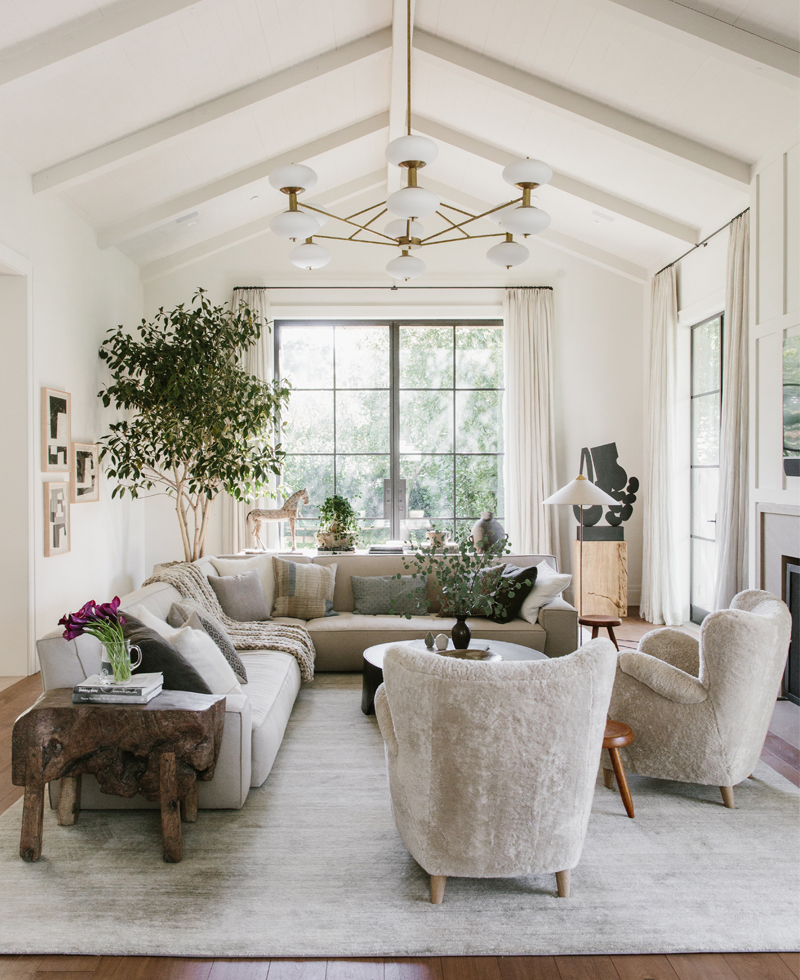 Having spent more than twenty years in the entertainment industry, Sheila Bouttier's passion and penchant for personal narrative is unparalleled—but her expertise in crafting stories falls far beyond her years working as a television executive. Case in point: her home. When building her family's Los Angeles abode with husband Brett Bouttier, she found herself drawn to artifacts with tales of their own. In filling her home with pieces of the past, she came to realize a new mode of storytelling in the form of vintage artifacts and décor, and eventually opened her very own design gallery (which just so happens to be admired by nearly every interiors aficionado we know,
Galerie Provenance
). We took a tour of Sheila's incredible space, which, from the art-filled walls that tell her own family story to the sourced artifacts you can't find anywhere else, is nothing short of extraordinary.
Rip & Tan: You turned your passion for finding and placing objects into a business with your design gallery, Galerie Provenance. Was there a particular moment or object that ignited your idea for the gallery?

Sheila Bouttier: When my husband and I started the lengthy process of building our house with architect William Hefner, we had to decide how to fill it. Knowing next to nothing about interior design, we started searching for inspiration. The book "Home" by Ellen DeGeneres was actually what sparked my "aha" moment. I was drawn to the way Ellen seamlessly integrated new pieces with midcentury design and  primitive artifacts. Not only did I love the look, design, and patina of older pieces, I was also moved by the tales they told. Whether it's a pair of 1960's Charlotte Perriand stools from Les Arcs ski resort in France or a three-hundred-year-old Swedish root bowl— these pieces have a story. They have a past. They have soul. Whose hands have touched them? What have they witnessed?

The word "provenance" refers to the origin story of an artifact or piece of art, which is why I named my business Galerie Provenance. One of my favorite design icons is Axel Vervoordt, who is the godfather of the Belgian design world. He promotes the Japanese philosophy of wabi-sabi, which is finding beauty in imperfection. Many of my pieces have cracks, war wounds, and old repairs. These flaws tell a story and are what make them especially beautiful to me.

When I first launched my Instagram, the images were all of my personal pieces. One day, a woman reached out regarding the candlesticks I had just posted. I didn't want to part with my own collection, so I offered to find her something similar. She loved the new pair even more than mine, and that's when I started building it as a business—very slowly and at my own pace.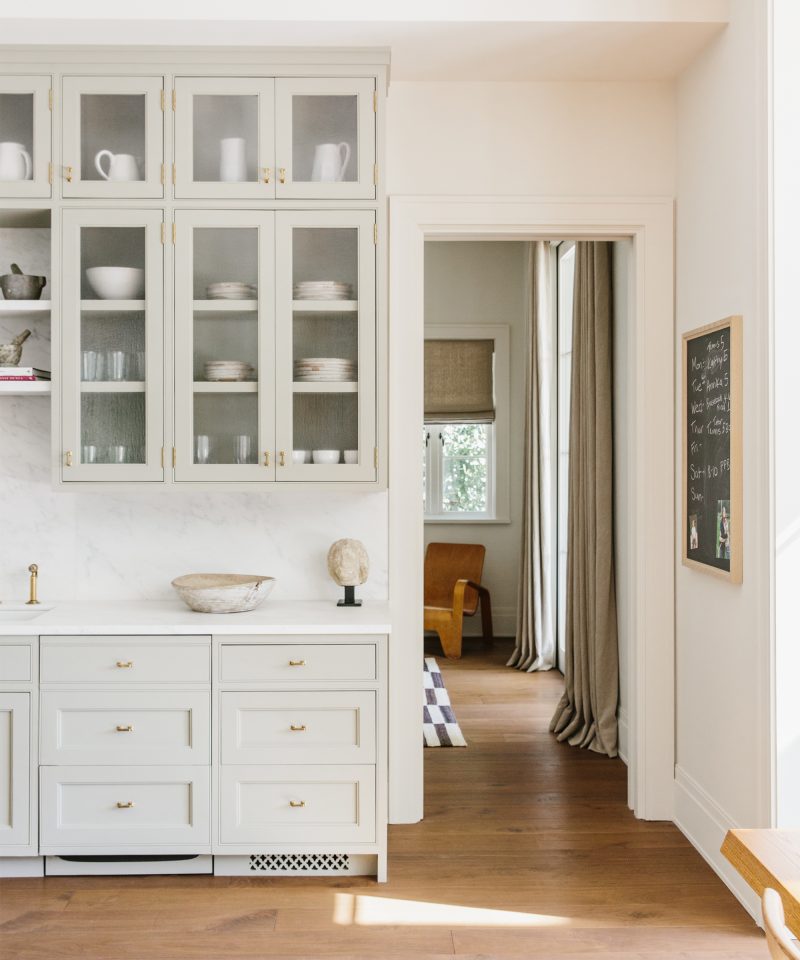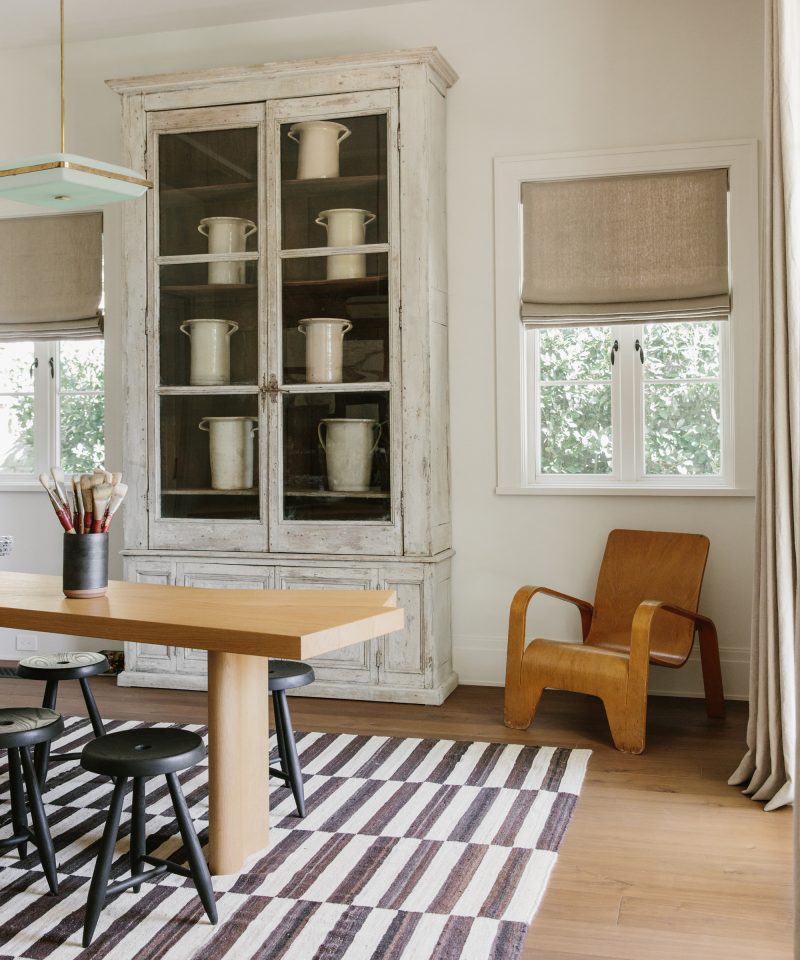 Rip & Tan: What's your favorite part about running Galerie Provenance?

Sheila Bouttier: Launching Galerie Provenance has been a great experiment and an amazing adventure. This business truly incorporates every job and experience I've ever had. From my high school retail experience and BFA in Advertising Design to my decades spent creating and launching television shows, it's all prepared me for my second act. I love finding and curating treasures, I love learning from and working with creatives in Europe as well as designers and collectors in the US. I love photographing my pieces and managing my Instagram. Most of all, I love when clients are truly happy with a special piece I've discovered and delivered.

Rip & Tan: How should people decide what special pieces are worth a splurge and where it's best to save?

Sheila Bouttier: I was quite motivated to strike a balance between form and function in our house. We have two school-age children, and we wanted our home to be livable and not feel like a museum. Our kitchen chairs were initially intended to be gorgeous French midcentury chairs by Marcel Gascoin, but I had a recurring vision of my son spilling maple syrup on them, so I swapped them out for a rugged set of pine wood chairs by Axel Einar Hjorth. I always think it's better to invest in pieces with wood and other original materials, as they show patina and belie their years. But if they already have a great, worn patina, then what's a little syrup?

If you can't afford a specific piece of design, try to get a piece in that style from the same era rather than a reissue or knock-off—if you spend wisely, antiques and design pieces will actually increase in value.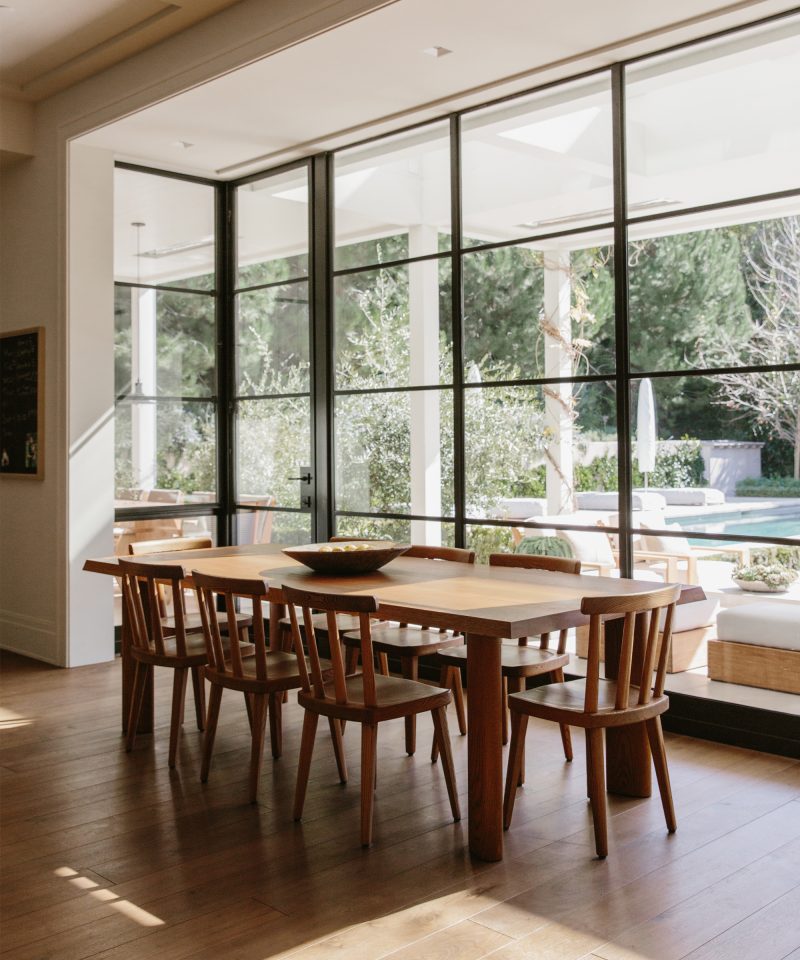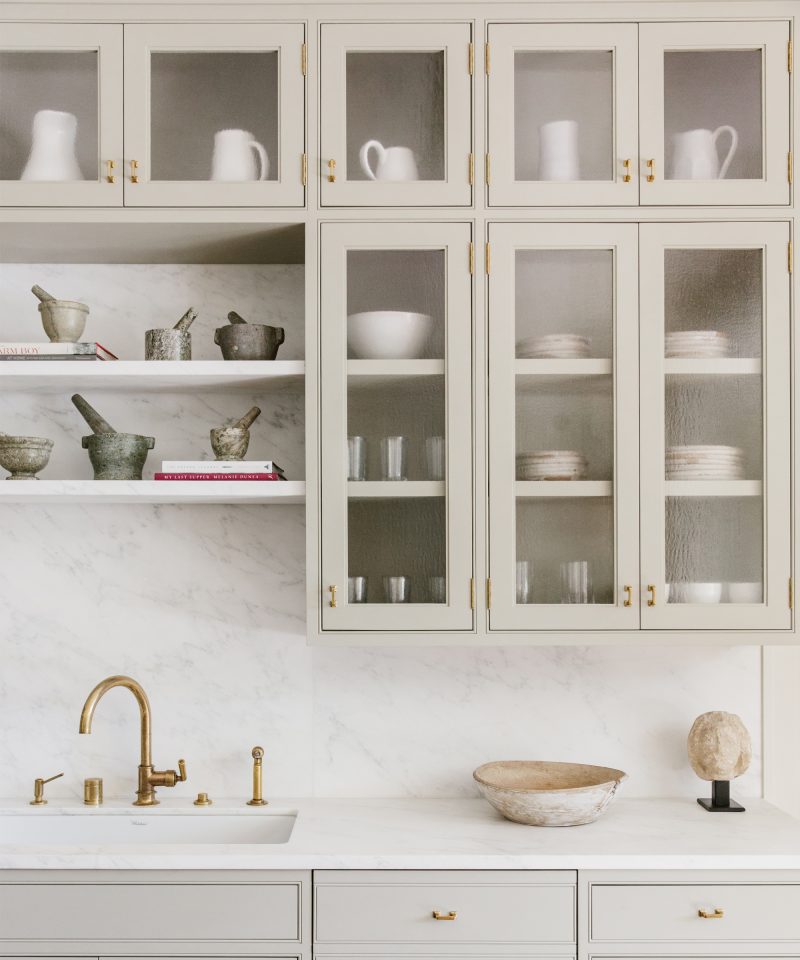 Rip & Tan: While we know you have to protect your sources, what are some of your favorite furniture and home decor destinations in LA and beyond?

Sheila Bouttier: LA has amazing sources and many were quite inspirational to me in the beginning. Much of the lighting in my home is from a great antique store in Culver City called Obsolete: Ray Azoulay spent many hours chatting with me and advising us during the construction of our home. Galerie Half is an amazing resource. Lief is a family business and specializes in Scandinavian furniture. I also admire and respect Adam Blackman of Blackman Cruz and the unusual pieces he curates.

I love the pillows and home goods at Jenni Kayne; we have several of the cashmere pillows on our large sectional and the Ash candle on our coffee table. Garde has gorgeous pieces by artisans including Michael Verheyden and Arno Declercq. I also love RW Guild in New York for chic glassware, ceramics, and candlesticks. And, of course, Axel Vervoordt is simply the best—his showrooms and galleries in Antwerp are a design mecca not to be missed.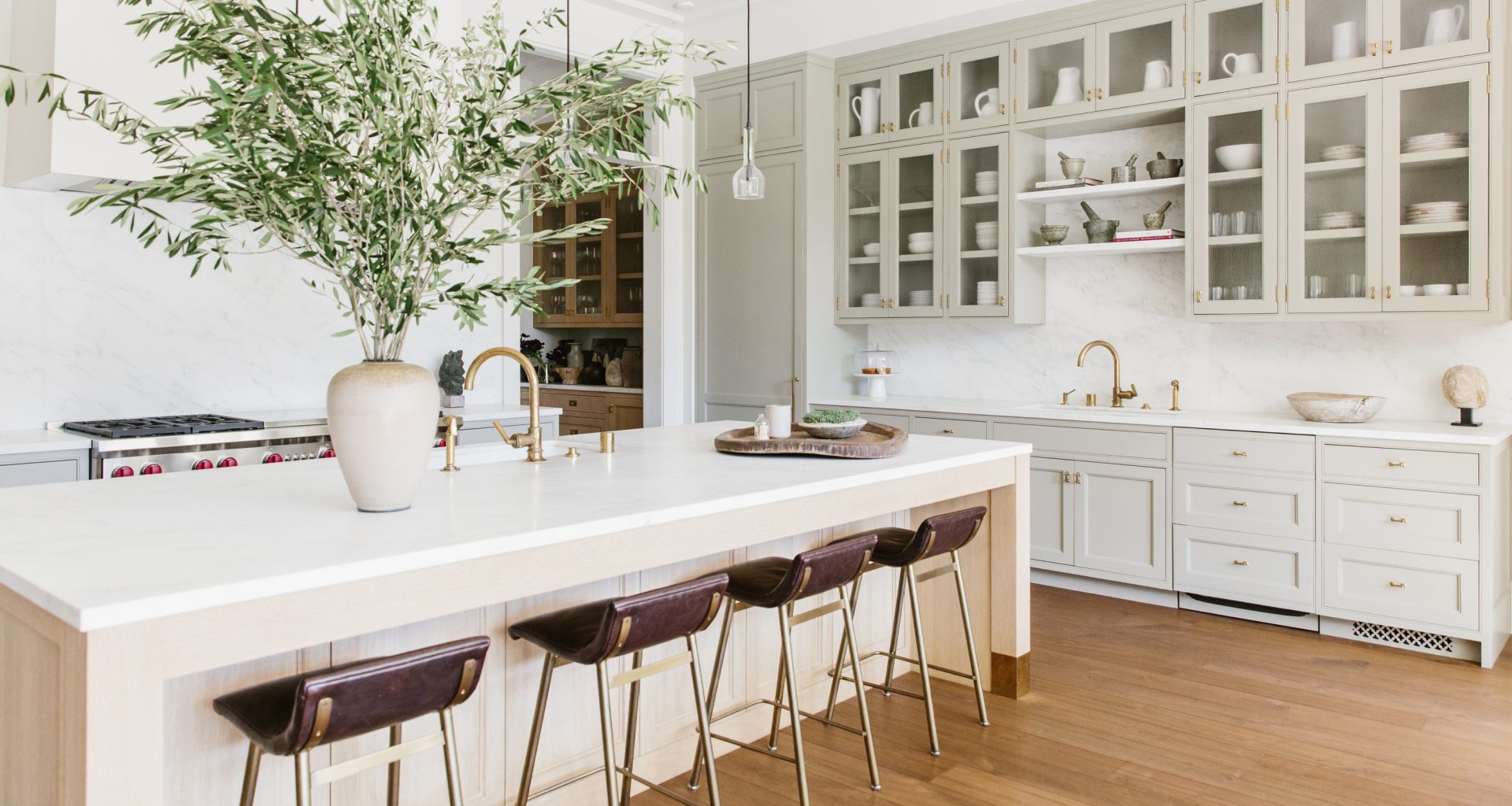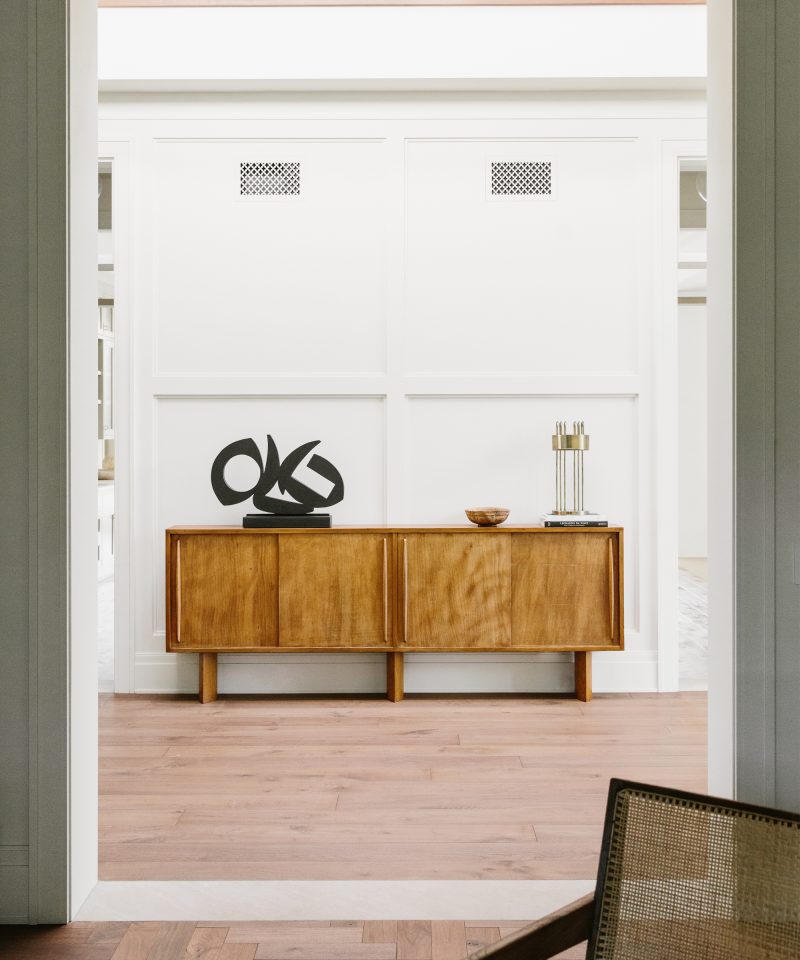 Rip & Tan: What draws you to a particular object? How do you know when you've found something worth showcasing?

Sheila Bouttier: I have to go with my gut when I'm sourcing pieces. If it speaks to me and I would put it in my home, then I usually buy it. I try to stay in my lane because my business is small and specific, and I can't be all things to all people. I use my own lens and hope people respond to my aesthetic. I love old repairs and original paint, dates, or signatures—they really make a piece unique. Unfortunately, I tend to fall in love with my finds and then have a hard time parting with them. I've become a bit of a hoarder!

Rip & Tan: Every item has a rich history of its own. From your grandfather's art collection to antiques from abroad or newer pieces, how do the pieces in your home work together to tell a story?

Sheila Bouttier: Our home is very new, so we wanted to add pieces with age to bring texture and depth to the space. I have a midcentury chair by French designer Jean Prouvé next to a painting by my grandfather, the artist Benjamin Abramowitz. Both were created during the same era, and they complement each other beautifully. Five feet away sits an antique Catalan bench—I recently discovered it has actual bullet holes in the back from a rebellion in Spain. Imagine the stories that piece could tell if it could talk! I have portraits of my grandmother, a drawing of my mother on her first trip home from college, and sketches of me as a baby. The artwork and the pieces not only tell a story, they tell my story.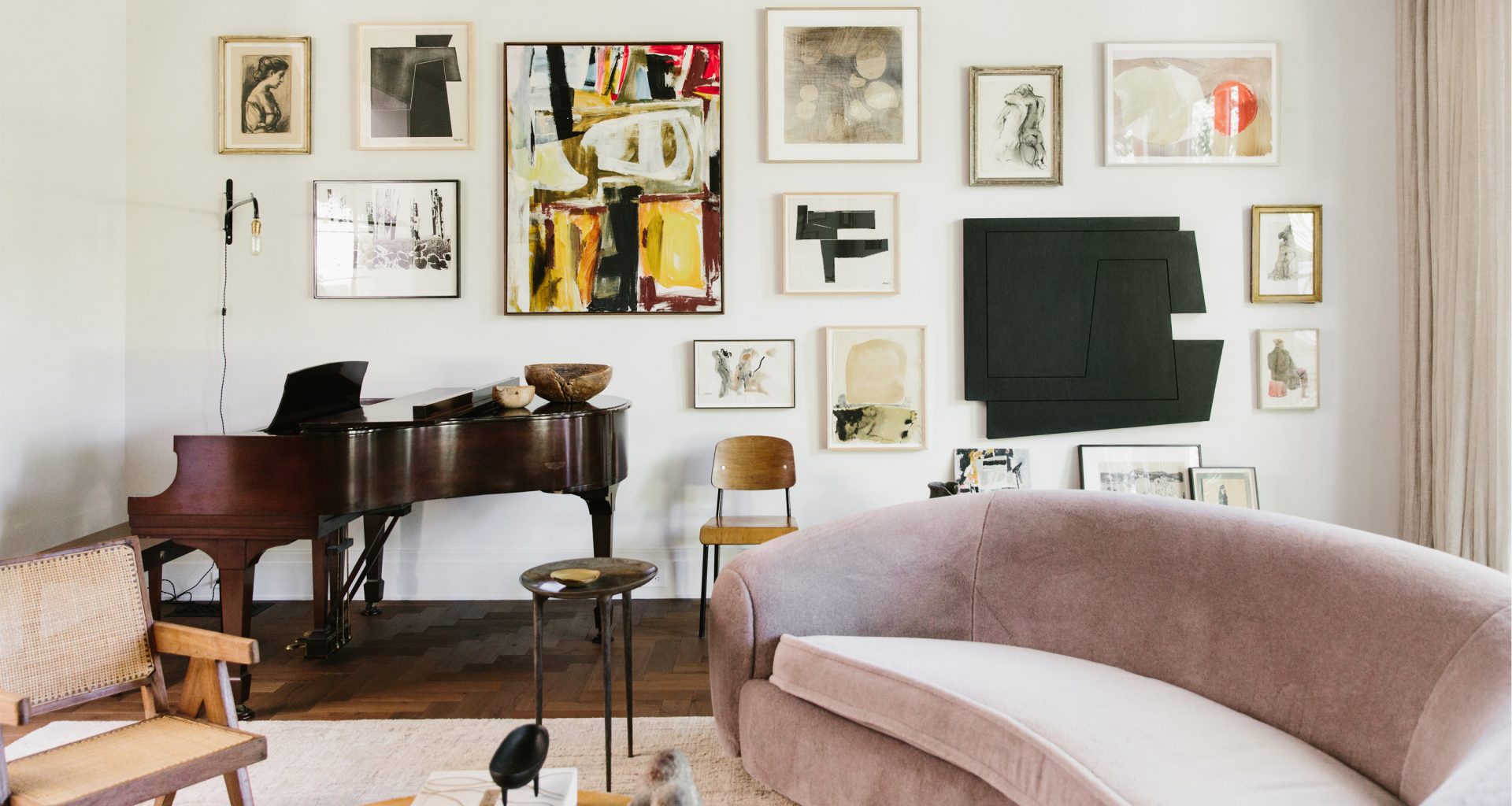 Rip & Tan: Filled with pieces of work by your grandfather, your walls function as a treasured timepiece. What role did his art play in the initial design of your home? How does it continue to inspire and inform your aesthetic?

Sheila Bouttier: My maternal grandfather was a very talented and acclaimed artist for most of the 20th century—he has work in the permanent collection of the Metropolitan Museum of Art and the National Gallery. From the beginning, my husband and I knew we wanted our home to be a showcase for my grandfather's art. He was very prolific and his body of work is quite varied, so it really looks like we have the work of many artists in our home instead of just one man. From the moody charcoal nudes to vibrant and juicy abstract paintings, I really love it all.

I'm the only grandchild of Benjamin Abramowitz, so the art is part of my legacy; it's my responsibility to share it with the world. What has been so gratifying is that while people often come to me for furniture and artifacts, they end up falling in love with the artwork.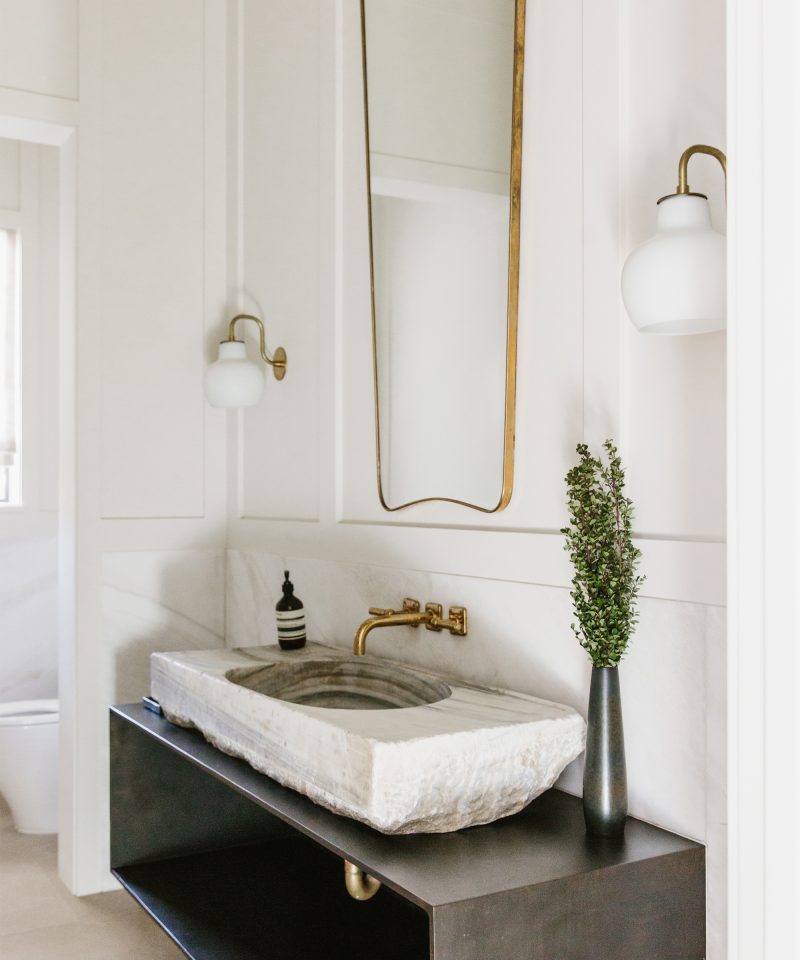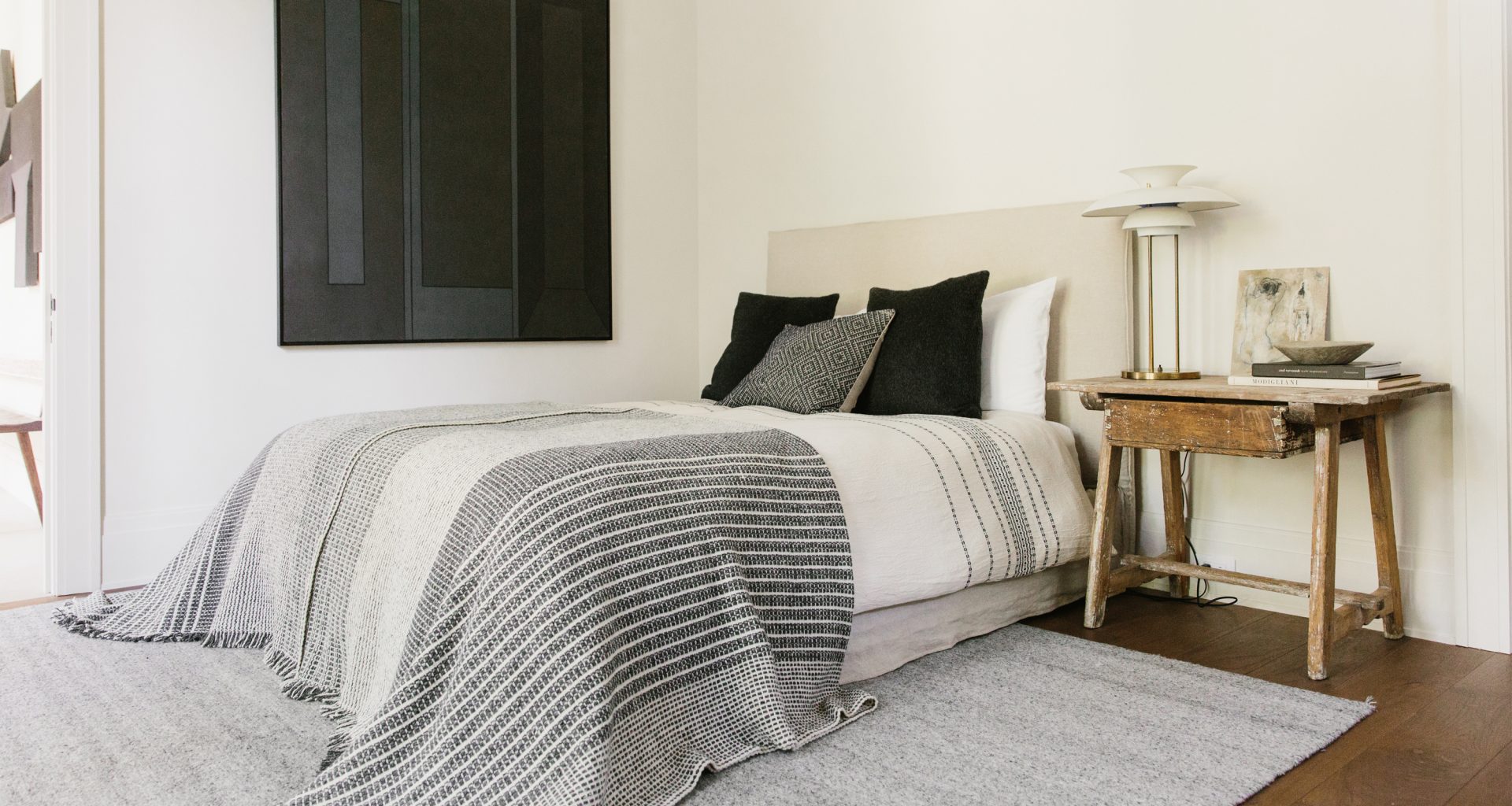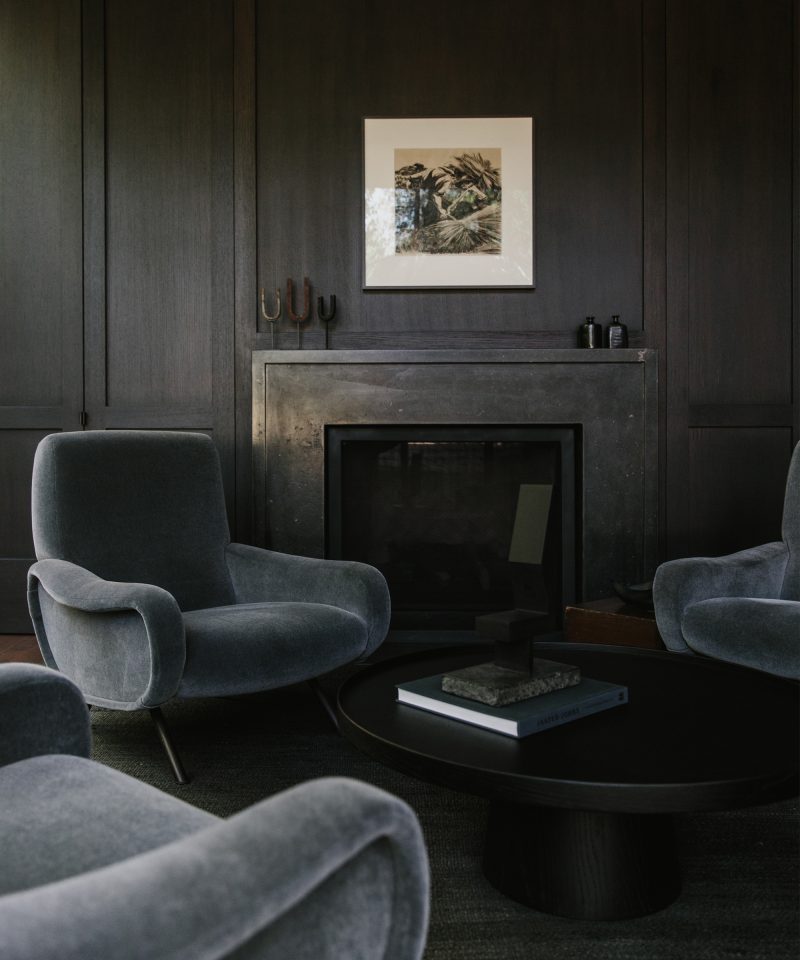 Rip & Tan: What's important to keep in mind when searching for antiques and placing them within your home?

Sheila Bouttier: When I first started, I was given a great piece of advice: collecting takes time. I think the most important thing people can do when collecting is buy what they love—if you find a piece you love, grab it before it's gone. Those finishing touches make a huge difference, so collect them as you move through the design process.

Rip & Tan: Walk us through your process in curating. How do you come across specific objects?

Sheila Bouttier: I like to refer to my pieces as "artifacts." The word "antique" can sound a bit dated and old-fashioned. To me, "artifact" connotes a rich history and a storied past. I find artifacts from all over the world now; I'll travel to Europe to source or stay in LA and find pieces from afar. I'm lucky to have discovered wonderful and really knowledgeable people, mostly in Europe, who have been quite patient and given me an education in the business—they now send me pieces they think I might like, which is incredible.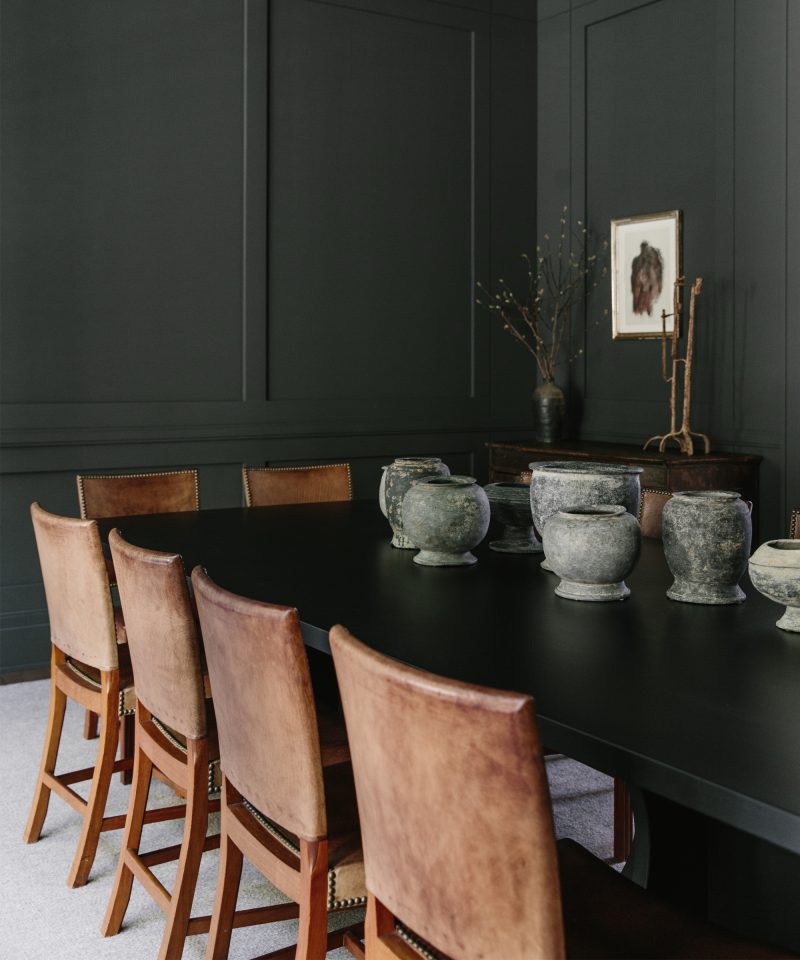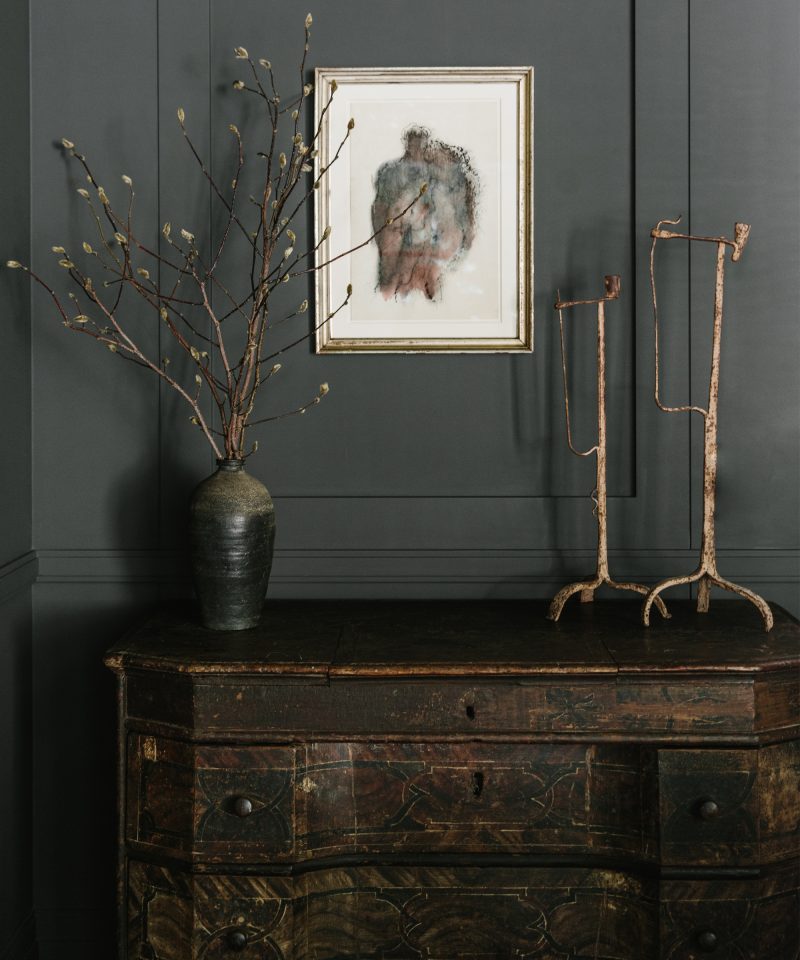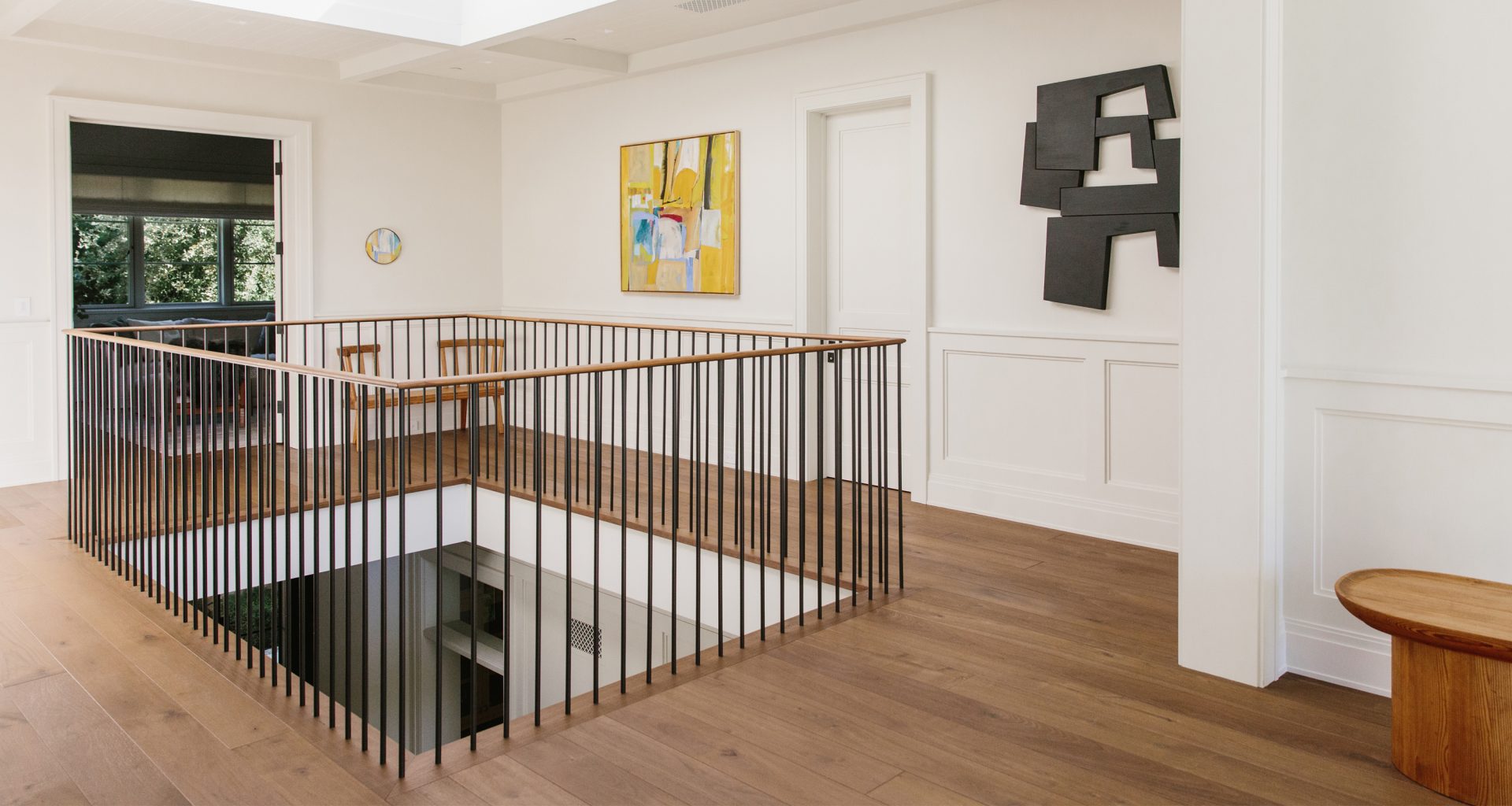 Photos by Nicki Sebastian