Food & Drink
3 Standout Sides to Perfect Your Thanksgiving Menu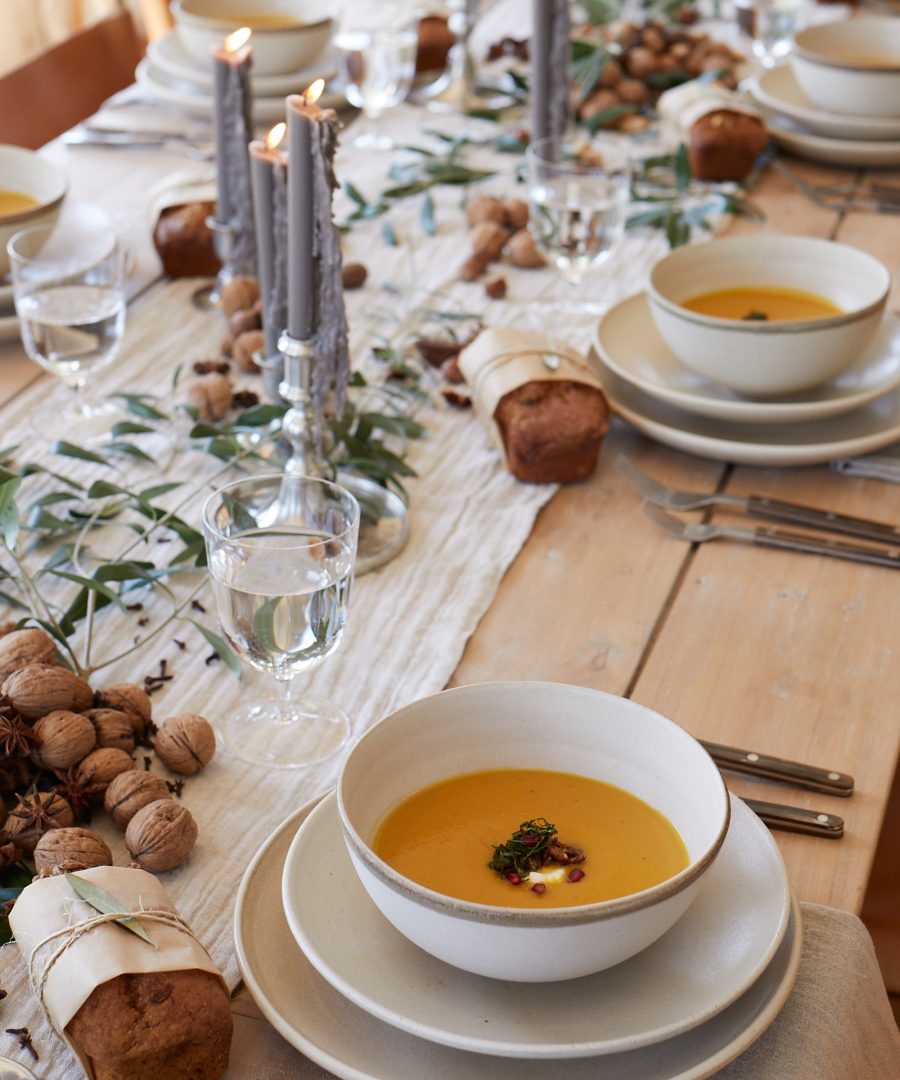 Thanksgiving will look a bit different for us this year. We're eating outdoors, enjoying understated meals, and embracing the many meanings of low-key. But let's make one thing clear: a downsized dinner doesn't mean we're ditching the delicious dishes that come with the season of celebrating. 
Set the table
and head to the kitchen—this simple veggie-filled menu has everything you need for a memorable evening at home.
Here's a silver lining of a smaller guest list: the freedom to focus on dishes that go beyond the realms of tradition. Not a fan of turkey? Skip it and spend your time on the sides, sweets, and vegetable dishes that you'll enjoy for days to come. Simplified hosting also means fewer dishes and more time spent relaxing (and enjoying the leftovers that are bound to exist).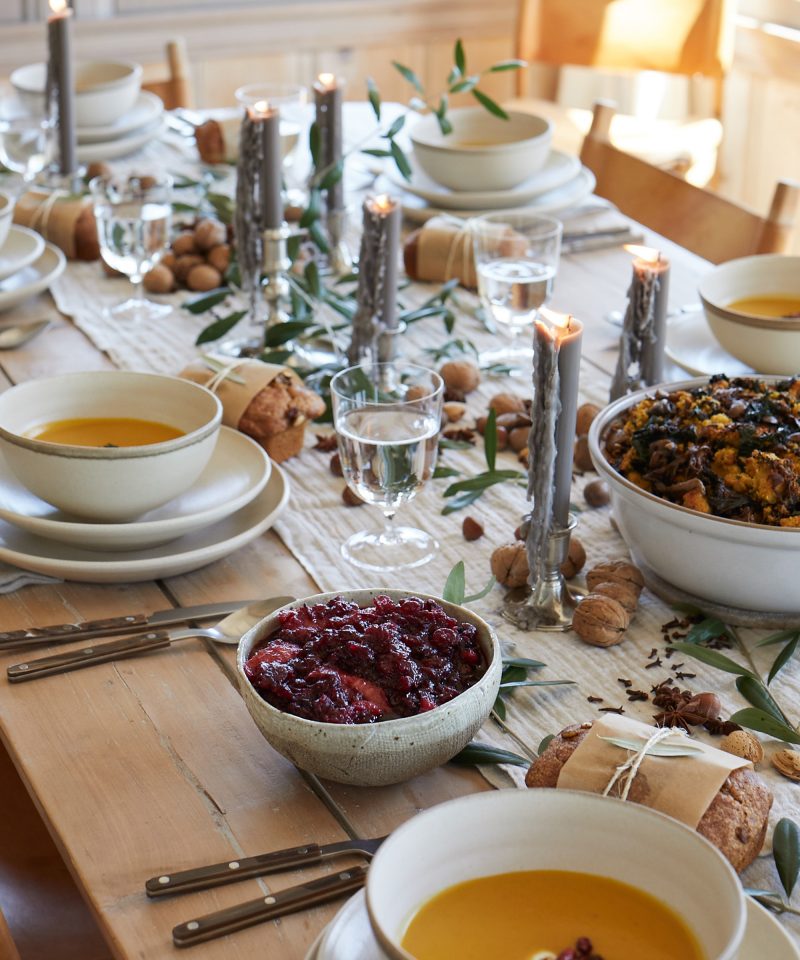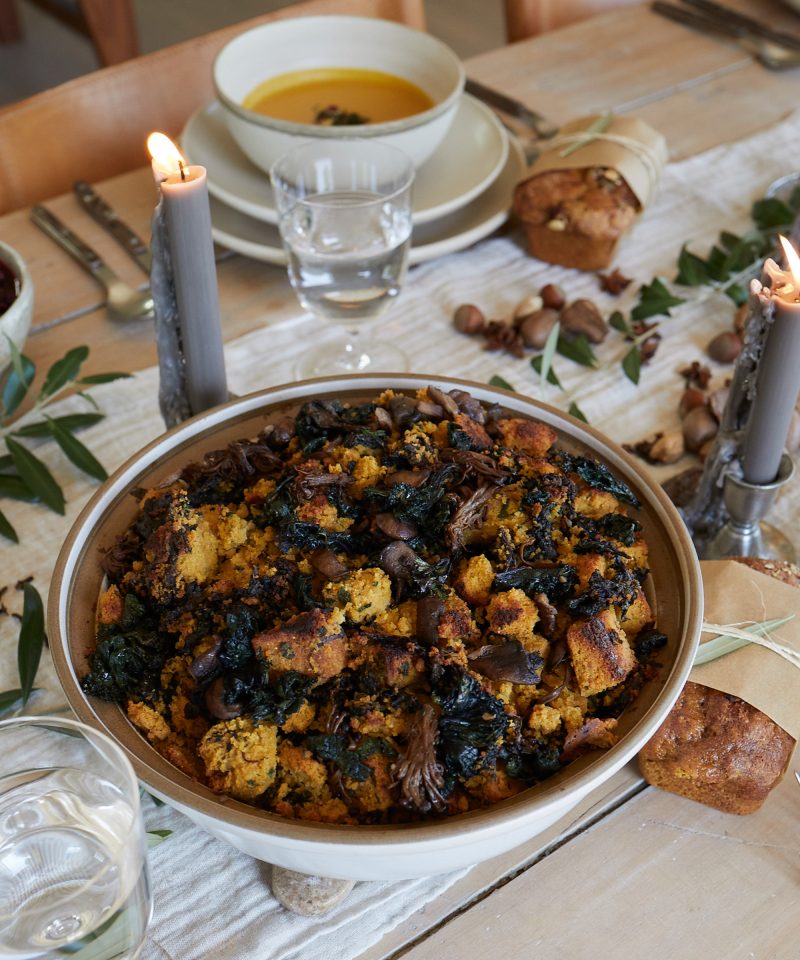 Every Thanksgiving menu needs a standout stuffing recipe—this wild mushroom and kale variation will never disappoint. The mix of oyster mushrooms, kale, and cornbread offers up an elevated and wholesome take on the classic dish. Serve it warm and let the deliciousness kick in.

Featuring seasonal ingredients like butternut squash and pomegranate, the curried soup and must-have relish pack a one-two punch of unparalleled flavor. With miniature loaves of pumpkin bread primed for dipping, this is a Thanksgiving spread you'll most definitely never forget.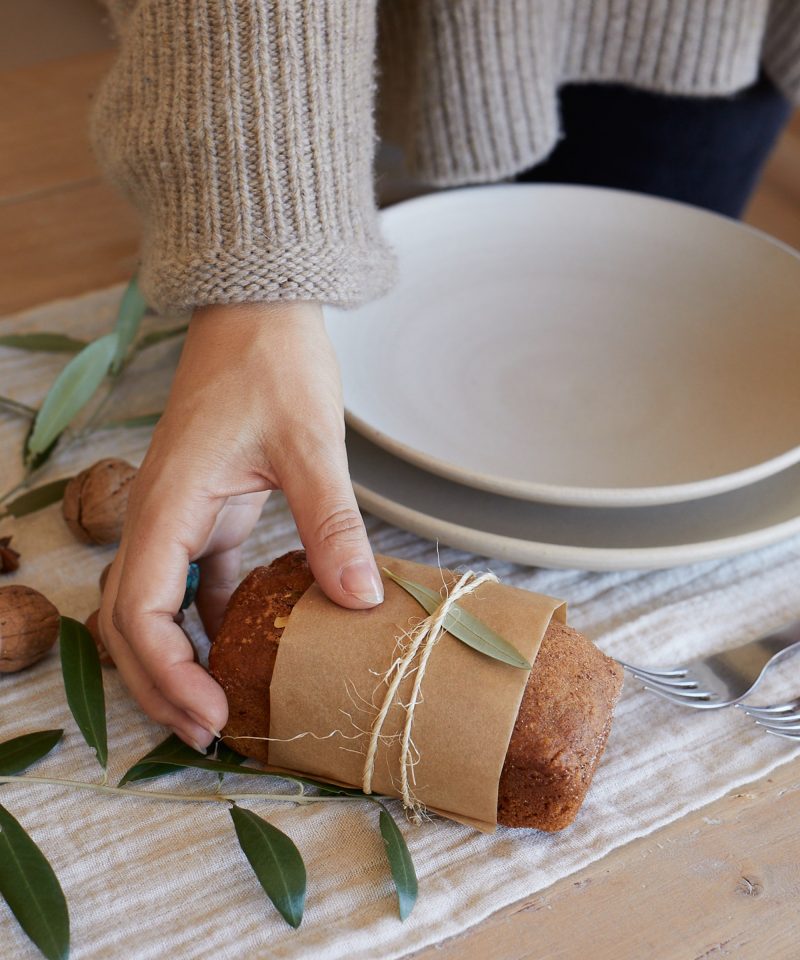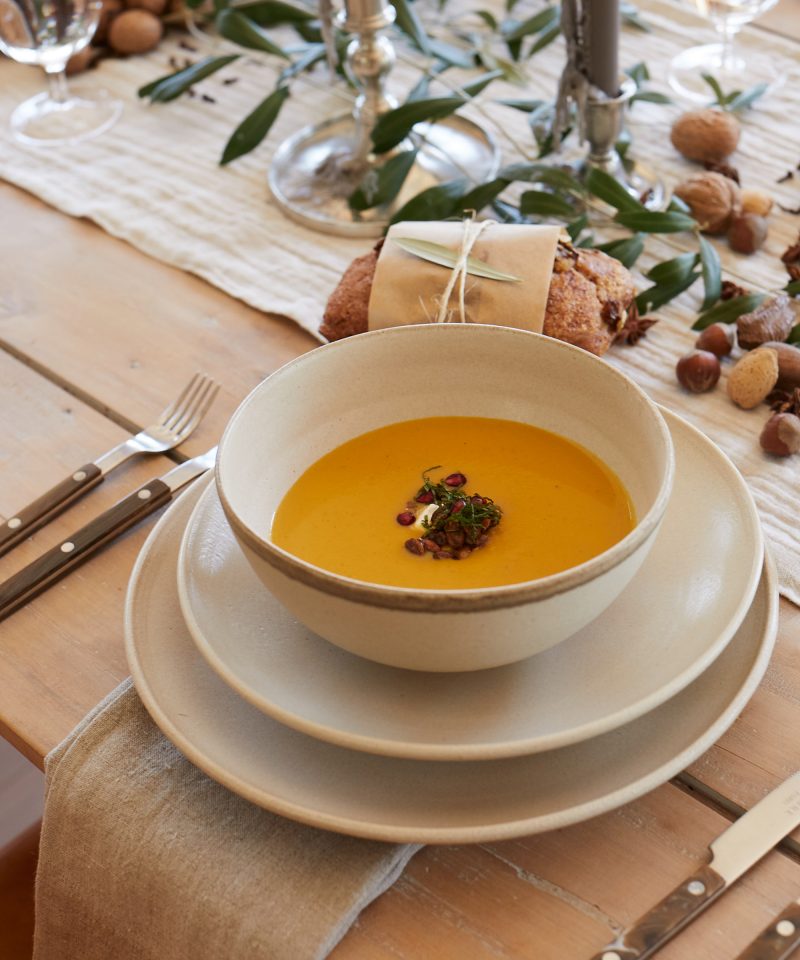 Curried Butternut Squash Soup
Wild Mushroom & Kale Stuffing
Pumpkin Bread
Recipe
Curried Butternut Squash Soup
Servings: 8 people
Units:
Ingredients for the soup
3 lb

1 3/8 kg

butternut squash peeled, seeded and diced into 2'' cubes
salt
4 tbsp olive oil
1 medium onion, sliced
2 cloves garlic, sliced
1 dried chile de árbol
2 sprigs thyme
3 tbsp curry powder

3 qt

2 5/6 l

vegetable stock or water
Ingredients for the pomegranate-mint relish
2 tbsp shallot, minced
2 tbsp apple cider vinegar
2 tbsp pomegranate molasses

½ cup

½ cup

mint, chopped

1 cup

237 ml

pomegranate seeds
salt
Ingredients for the spiced pepitas
4 tbsp coconut oil

1 cup

237 ml

pepitas
½ tsp ground cumin
¼ tsp ground cinnamon
¼ tsp smoked paprika
¼ tsp cayenne
pinch of salt
2 tbsp honey
For the soup
-Preheat oven to 350 degrees. Place peeled and diced squash on a lined baking sheet. Season squash with one tablespoon of olive oil and plenty of salt, turning to coat. Roast squash for 25 minutes, until squash begins to soften and brow.
-Meanwhile, in a large stockpot, heat 3 tablespoons olive oil over medium-low heat. Add onion, garlic, whole chile de árbol, thyme, and a good pinch of salt. Continue to cook for 15-20 minutes, stirring occasionally, until onions begin to caramelize. Add roasted squash and curry powder to the onion mixture, and sauté everything for 2 minutes. Add vegetable stock or water and bring to a boil. Once boiling, reduce to a simmer and cook for 30-40 minutes, until squash is completely tender. Remove chile de árbol.
-Blend the soup with an immersion blender or let cool and transfer to a blender and blend until you reach the desired consistency. Salt to taste.
For the pomegranate-mint relish
-Soak minced shallot in the apple cider vinegar and pomegranate molasses for 5 minutes. Add chopped mint and pomegranate seeds and season with salt.
For the spiced pepitas
-In a small sauté pan, melt coconut oil over medium heat. Add the pepitas, spices, and a pinch of salt, and toss until seeds are coated. Cook until seeds start to color and begin to pop. Watch carefully as toasted seeds can burn quickly. Remove the pan from the heat and add the honey, tossing until well coated. Spread seeds on a parchment-lined baking sheet and let cool.
To serve
-Fill bowls with warm soup and garnish with 1 tablespoon of pomegranate mint relish and 1 teaspoon of spiced pepitas.