Entertaining
7 Tablescapes to Try This Thanksgiving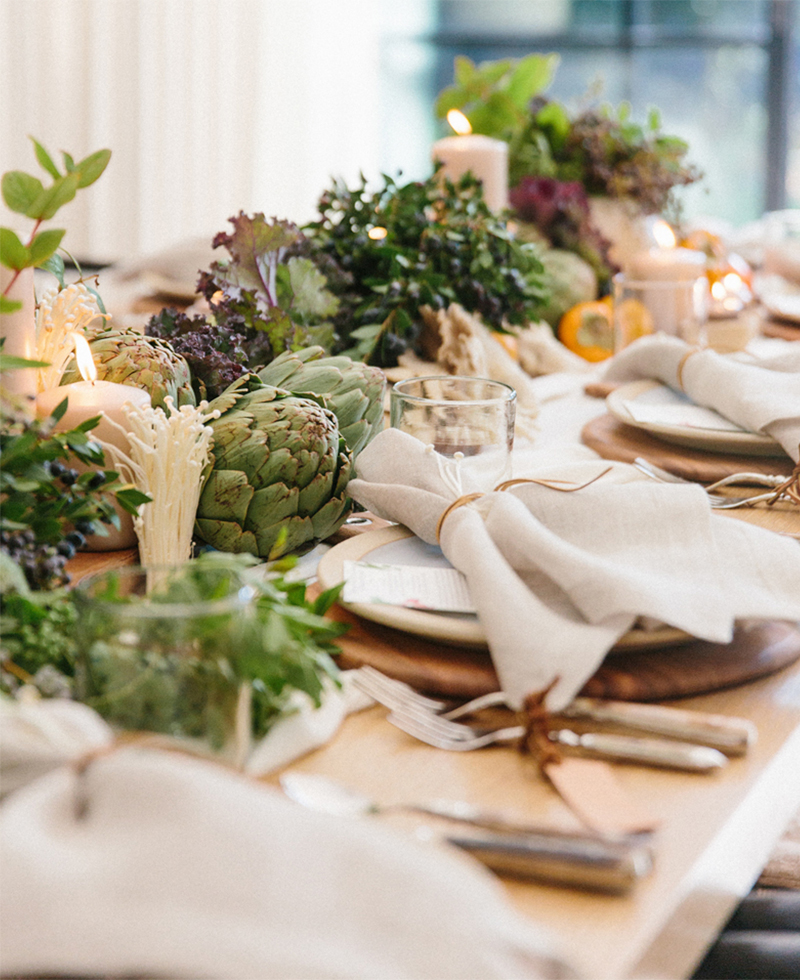 Whether we're
giving thanks with friends,
playing host to every member of the family, or planning a quaint gathering to remember, every Thanksgiving we come to find ourselves seated around a table that's truly unforgettable in more ways than one. From plating the perfect
veggie-filled dishes
to making many a celebratory toast, it's times around the table that make it all come to life, which is why we're sharing seven of our favorite looks to try on your own Thanksgiving table.
1. Settle in with the season
Relish in rattan all year long with this simple tablescape that exudes an effortless warmth. Paired with the foliage of fall and timeless accents, it's a setting every guest will want to recreate.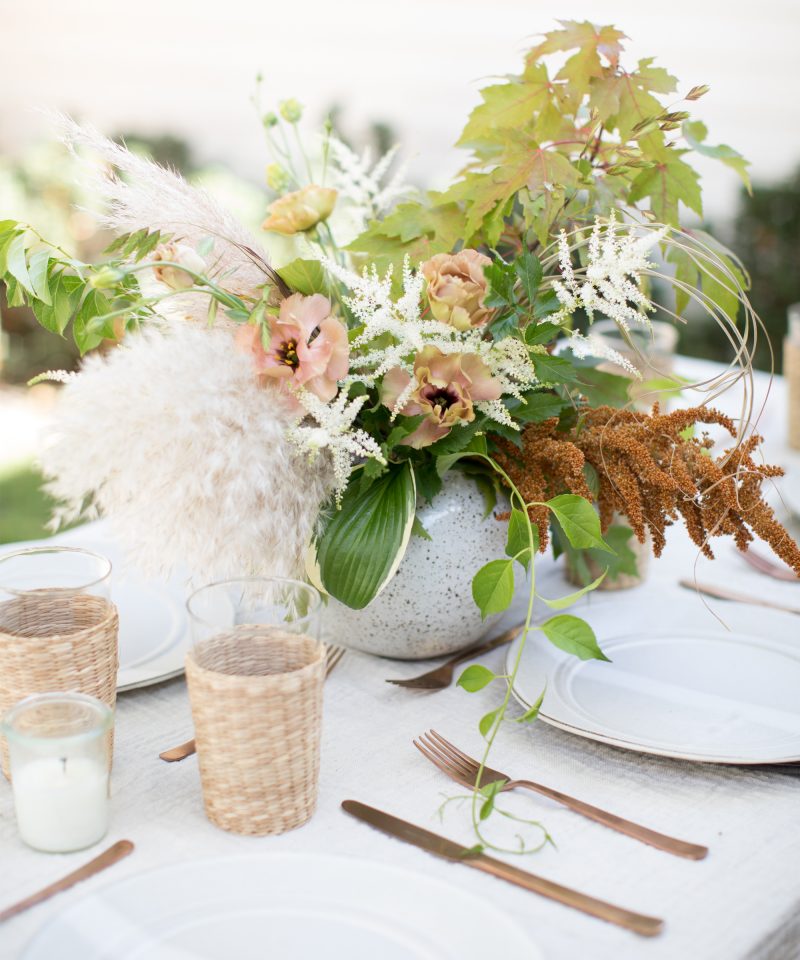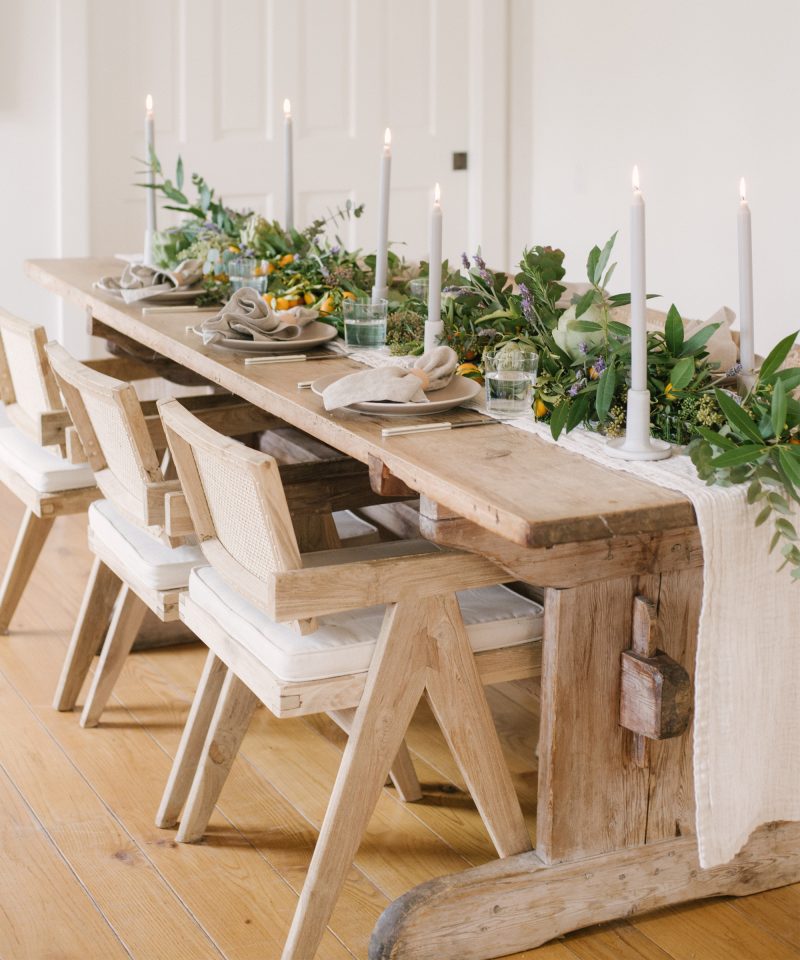 2. Earthy hues under candlelight
Let the table arrangement do the work this Thanksgiving with an eye-catching blend of green set against a classic runner, candlelight, and balanced, minimalistic essentials.
3. Neutrals with a focus on florals
It's no secret that we're fans of florals to enliven a table. Set the stage with a linen tablecloth and use wild, neutral grasses and branches for a whimsical arrangement that's as calming as it is unforgettable.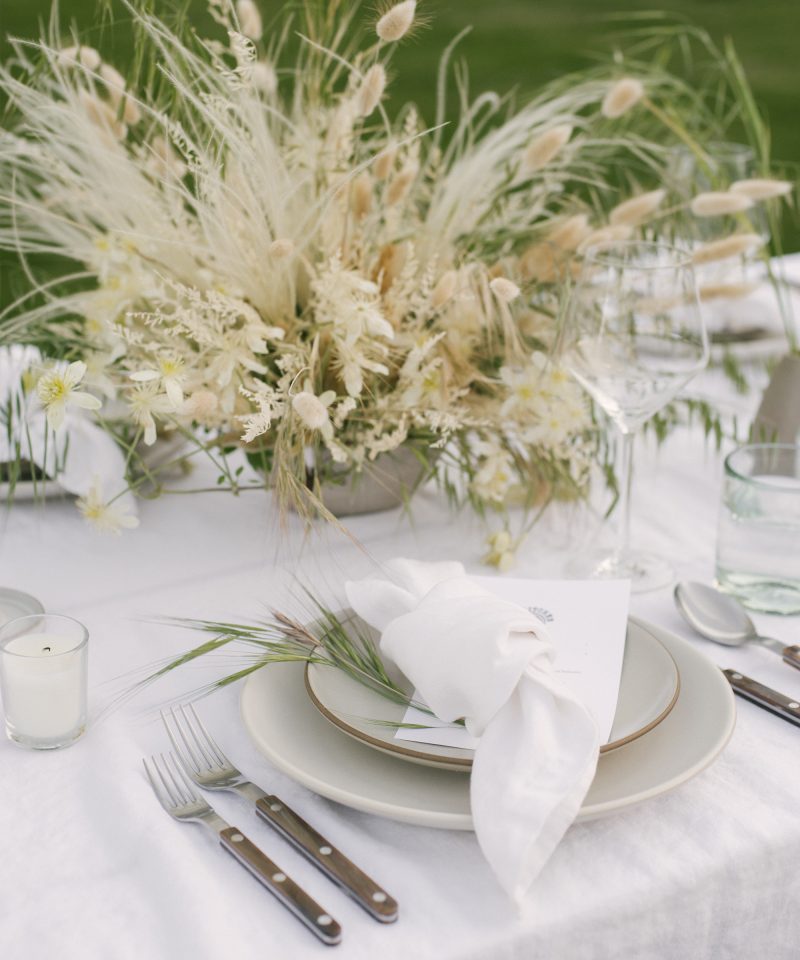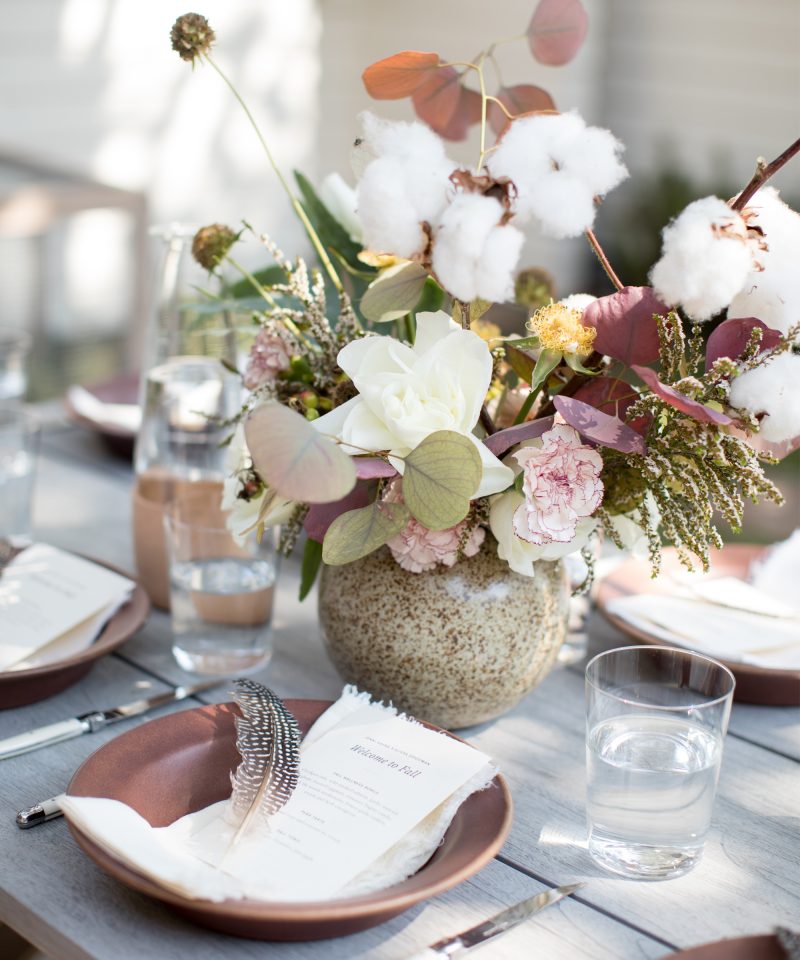 4. Dine with dusty rose
A new take on table tradition rests in this dusty rose dream. Gather bespoke florals with that combine the unexpected (like cotton) to create a scene that's light and airy.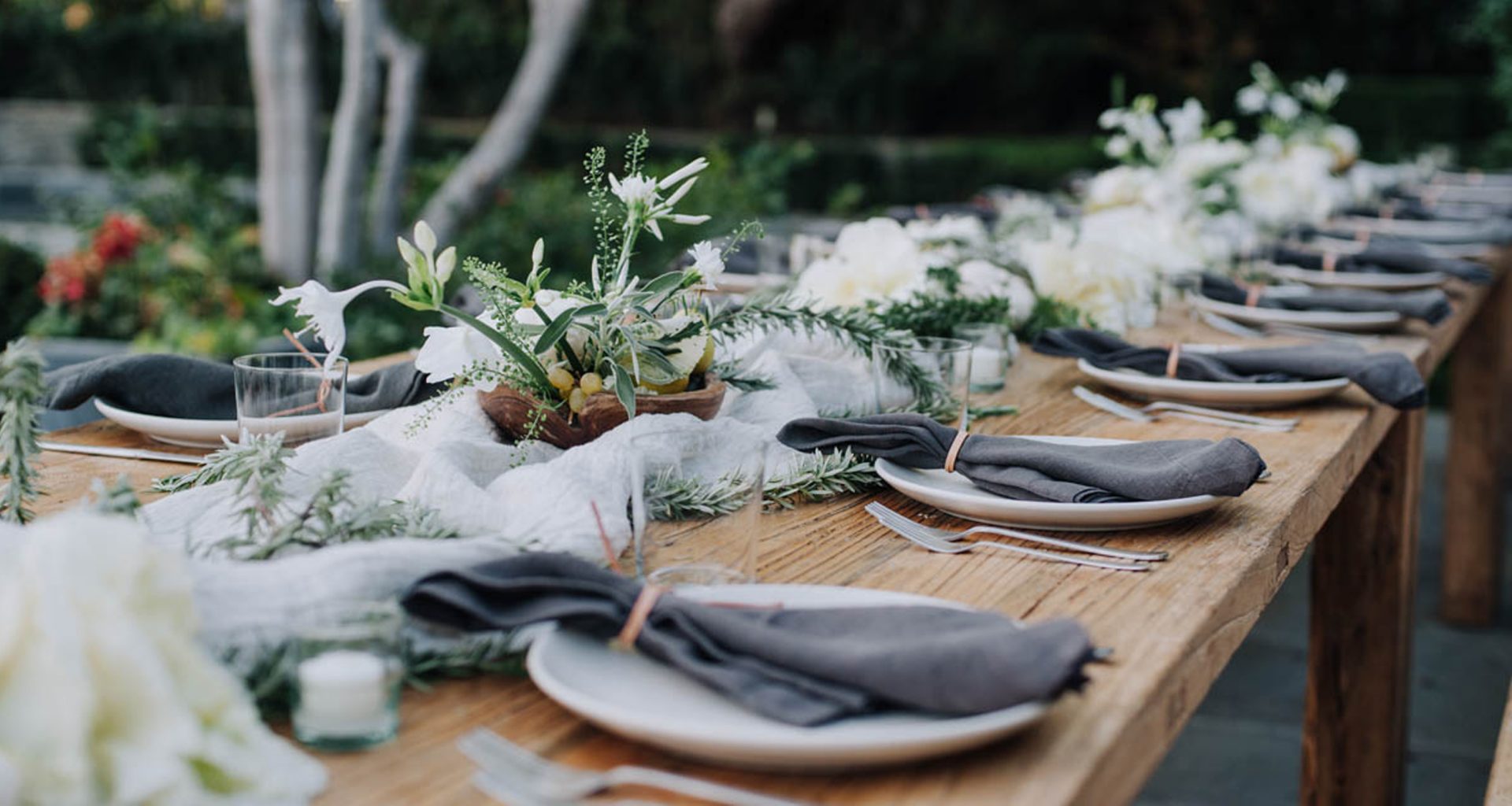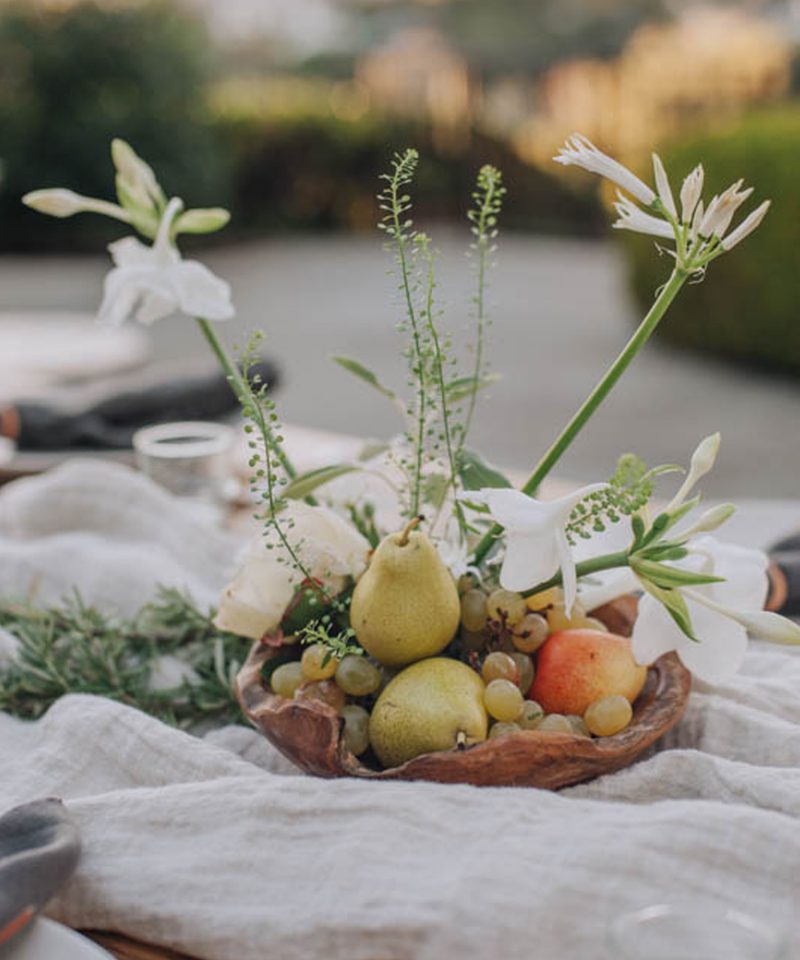 5. Your California cornucopia
Turn the table into your very own cornucopia display by mixing understated linens and accents with fruit-filled arrangements that spark wonder.
6. Gathering with garden notes
Who can resist a farmhouse feel with an elevated edge? Light the candles, spread the seasonal garden finds, and savor in the moments surrounded by family and friends.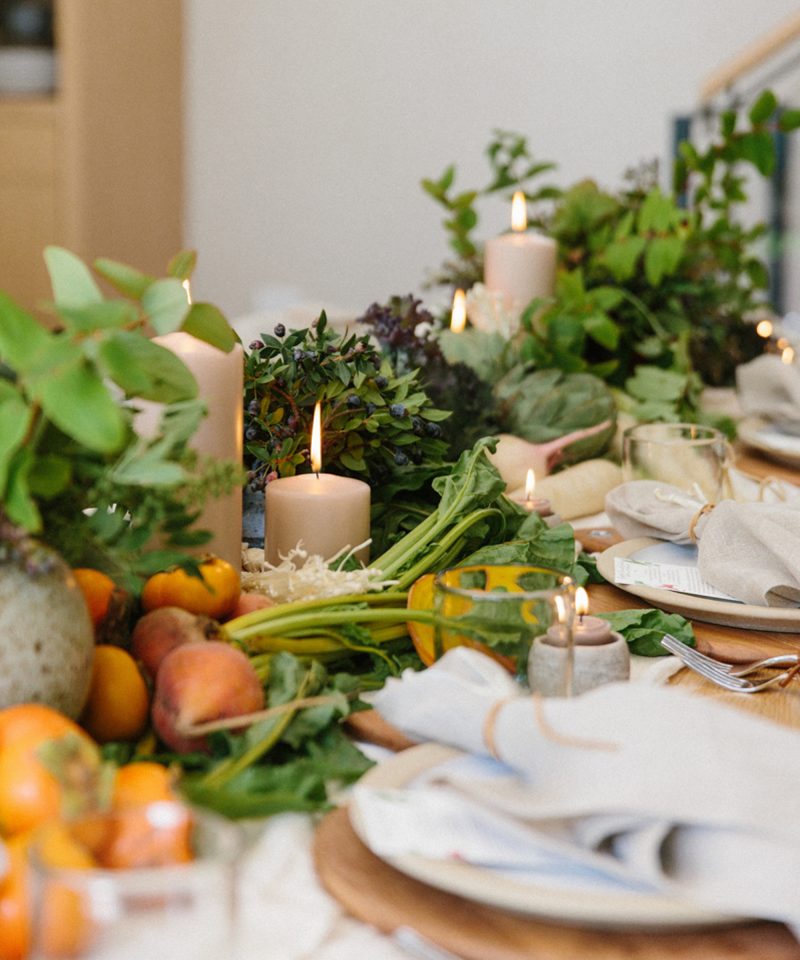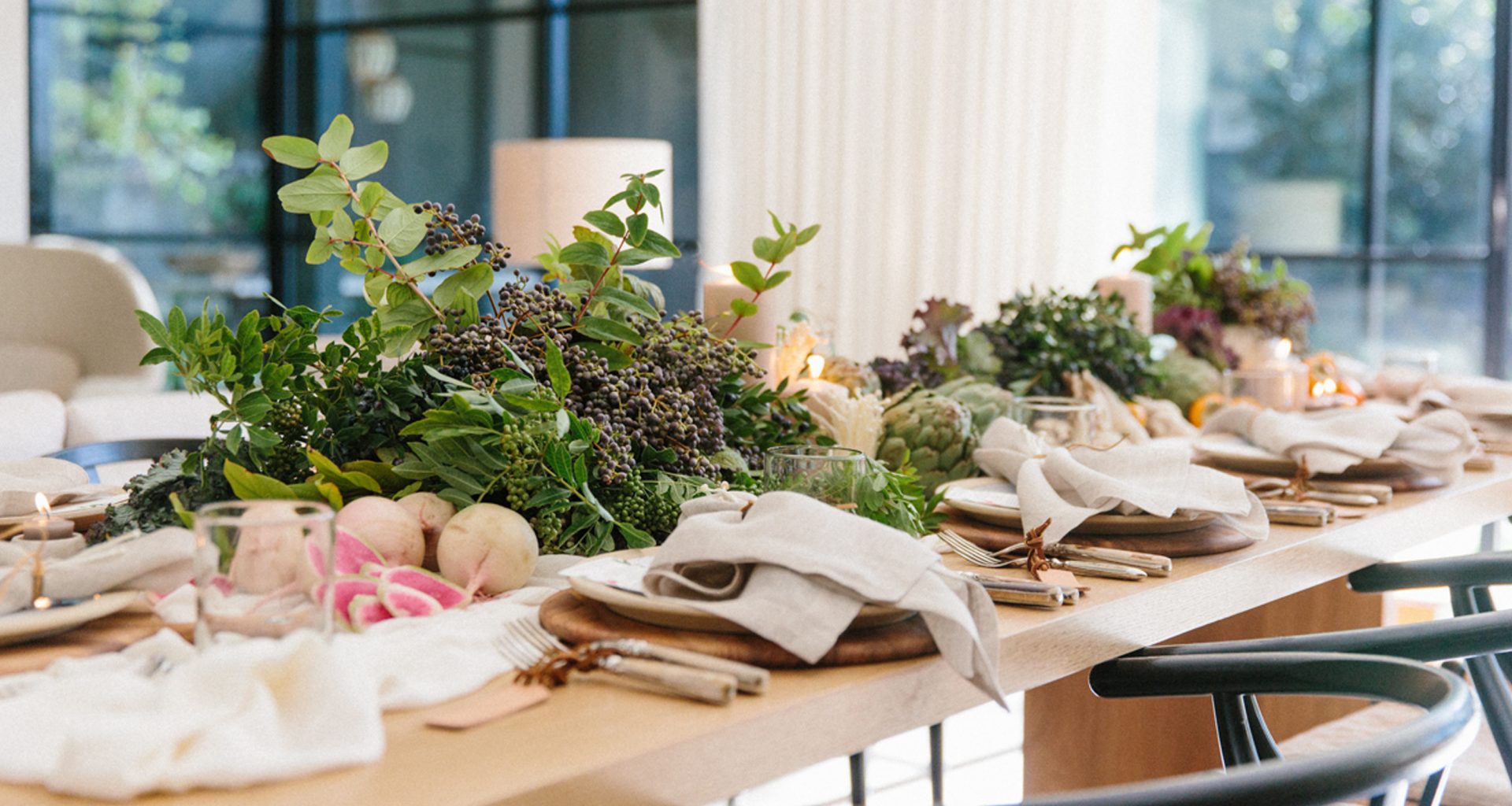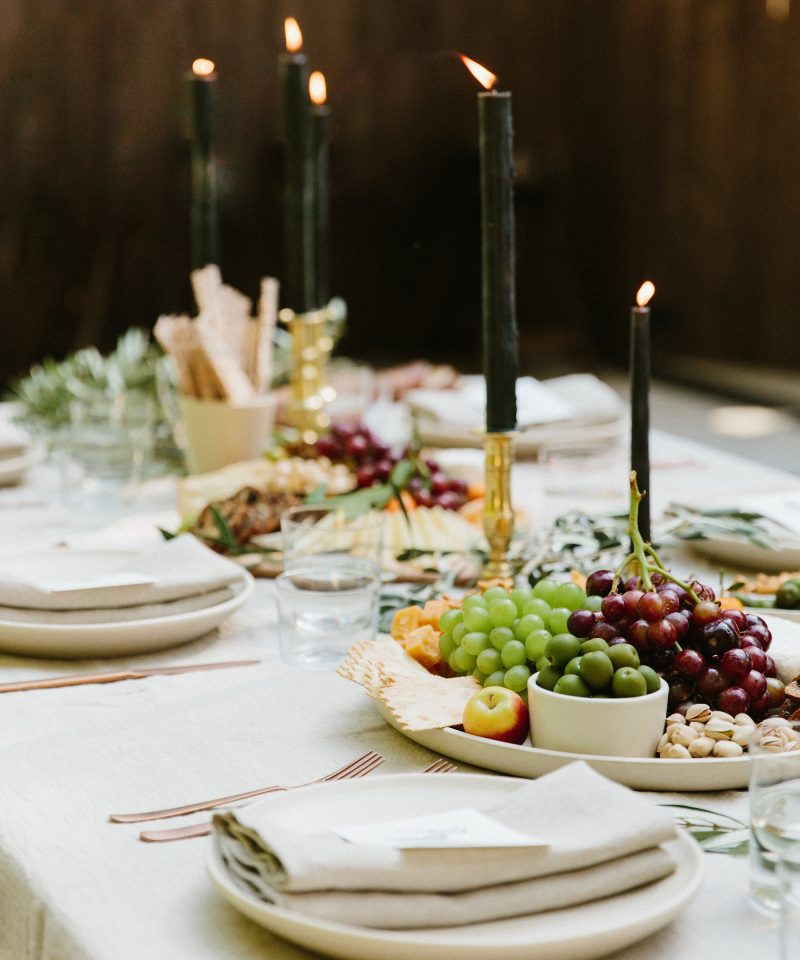 7. Inspired in the afterglow
Craft a setting that will dazzle long after dessert is done with a table that combines uniform linens and dark, moody elements—the makings of a magnetic ambience (extra points for incorporating cheese boards into your decor).