Living
Valentine's Day Gift Boxes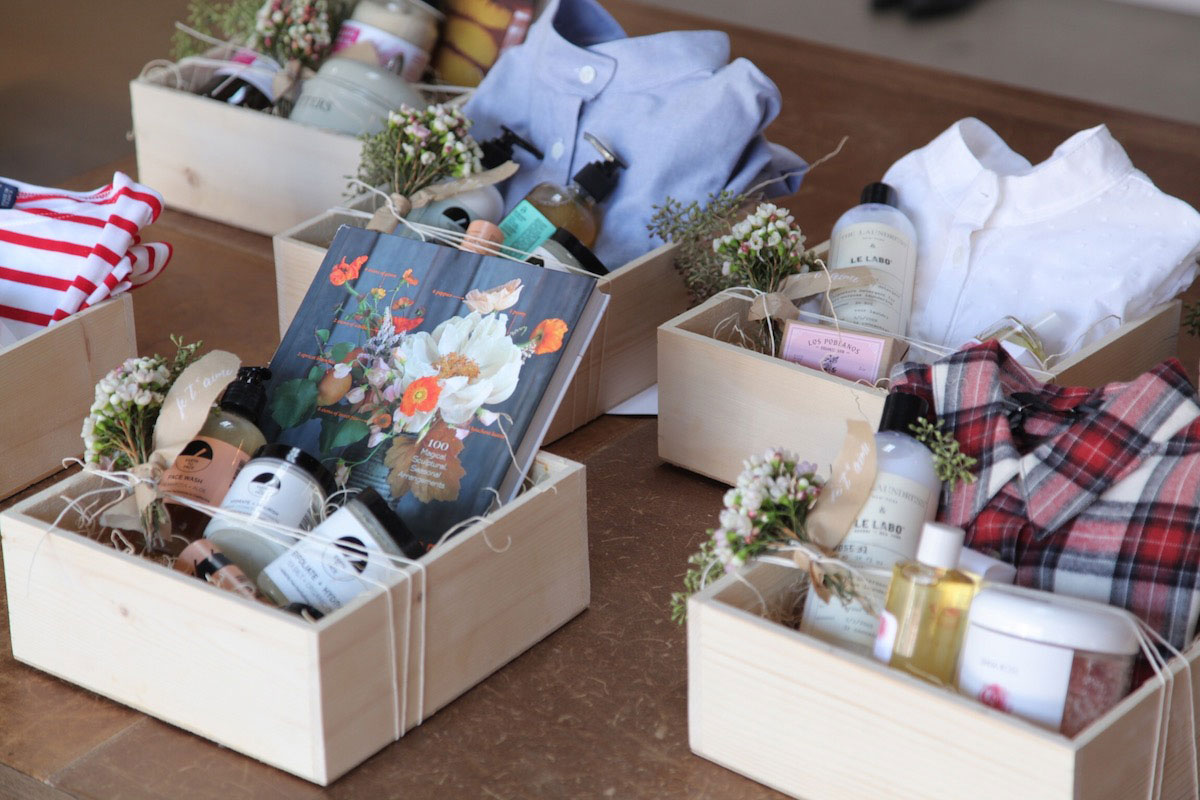 As much as I like flowers, there's something so nice about receiving gifts that will last long after the holiday or celebration has passed. For Valentine's Day, I especially love the idea of a carefully curated box of goodies, made even more special by the care with which it is presented. With this in mind, I asked the lovely Amy Blessing (who expertly assembled the gorgeous array of boxes that we are currently offering in-store) for some of her tips and tricks. Here, her thoughts on theme and materials, as well as a list of our boxes, available just in time for the holiday. XXJKE
AB: First and foremost, choose a theme for your box. The theme can be a color (all white), a scent (rose for Valentine's Day) or a hobby or interest (baking). I grew up in a family where themed gifts are big and wrapping an art – we have an unspoken competition between my sisters and myself. It's always obvious immediately who has won, and I love it because I get so many ideas. Making each card and thinking about how everything looks together is as much a part of the gift as the gift itself.
After the theme has been chosen and all the items decided upon, I move to wrapping. I like my boxes to look handmade but beautiful, and materials are key. Here are some of my current favorites (but check in again regularly because this list is ever-changing!):
Twine – I love using hemp cord in black, white or natural, as well as all things Habu – I first discovered their products because I am a big knitter, but now use their beautiful twines and yarn more for wrapping than knitting.
Fonts – I am constantly on a search for new and beautiful fonts, and a few of my current favorite artists are Molly Jacques, Alissa Mazenga, and Emily Lime.
Paper – I use paper from Paper Source or the Fabriano papers from Blick.
Flowers – I stick with greens and whites most of the time – I find that when there's a lot going on in the gift box, it's important to keep the flowers muted. For toppers, I like to use super sturdy greens or wildflowers that will dry well.
Our range of Valentine's Day gift boxes (carefully curated by Amy herself) are available at both my West Hollywood and Brentwood locations. Featuring some of my favorite products, they offer something for everyone, and can be purchased as-is or are customizable to suit your needs.*
Box 1 – $461
The Sleep Shirt in Oxford Blue
Earth Tu Face Rosemary + Salt Lotion
Earth Tu Face Bergamot + Aloe Shower Gel
Earth Tu Face Coconut + Cardamom Body Butter
Earth Tu Face Dead Sea Salt Body Scrub
Earth Tu Face Skin Stick
Box 2 – $335
St. James Red Neige/Tulipe Minquiers Top
The Laundress + Le Labo Rose 31 Detergent
Shiva Rose Face Oil
Shiva Rose Venus Body Oil
Shiva Rose Moon Salt Scrub
Box 3 – $97
Sweet, by Valerie Gordon
Solstice Canyon Aztec Chocolate Almond Butter
Happy Girl Kitchen Honey
Happy Girl Kitchen Sugar
Box 4 – $189
Sweet, by Valerie Gordon
Solstice Canyon Aztec Chocolate Almond Butter
Happy Girl Kitchen Honey
Heather Taylor Home Diamond Napkin Set
Box 5 – $284.95
The Flower Recipe Book, by Alethea Harampolis
Earth Tu Face Skin Stick
Earth Tu Face Coconut + Cardamom Body Butter
Earth Tu Face Palma Rosa + Aloe Face Wash
Earth Tu Face Immortelle +Rose Face Balm
Earth Tu Face Dead Sea Salt Body Scrub
*Prices listed are before tax and include box and gift-wrapping. To order or for additional information, visit our Brentwood or West Hollywood stores or call 424-268-4765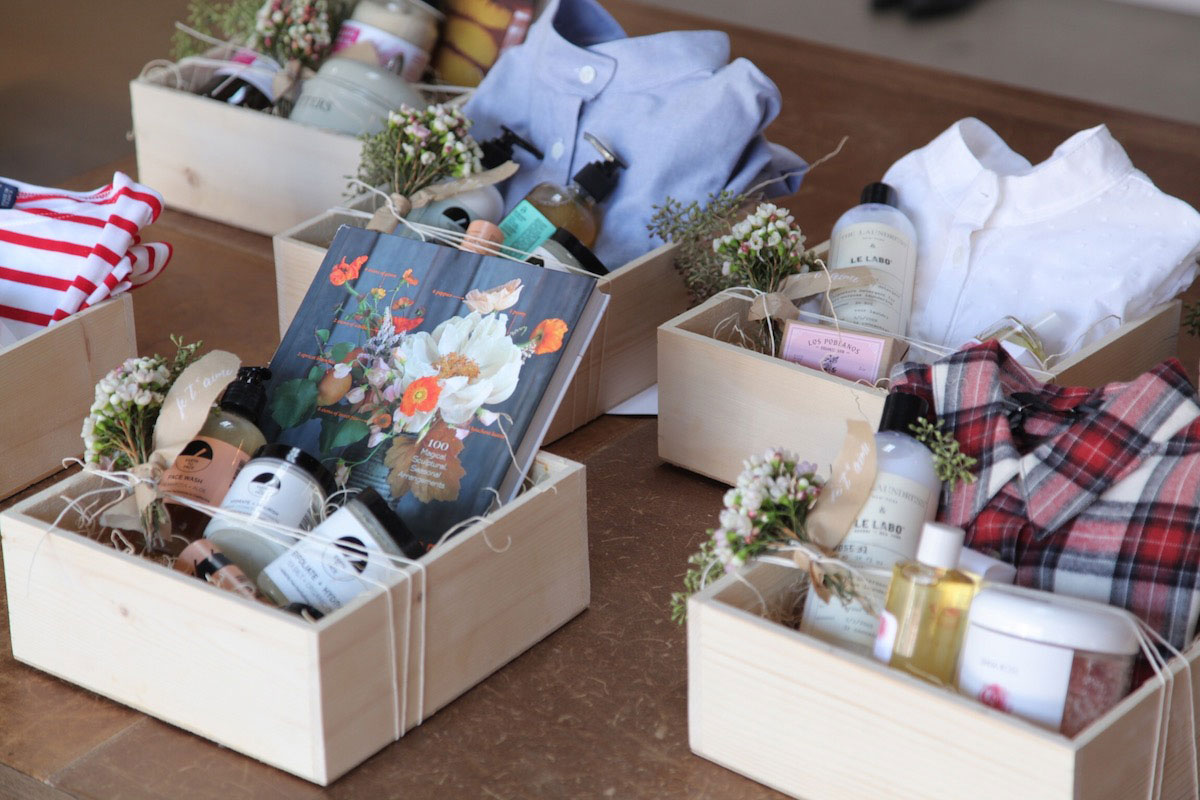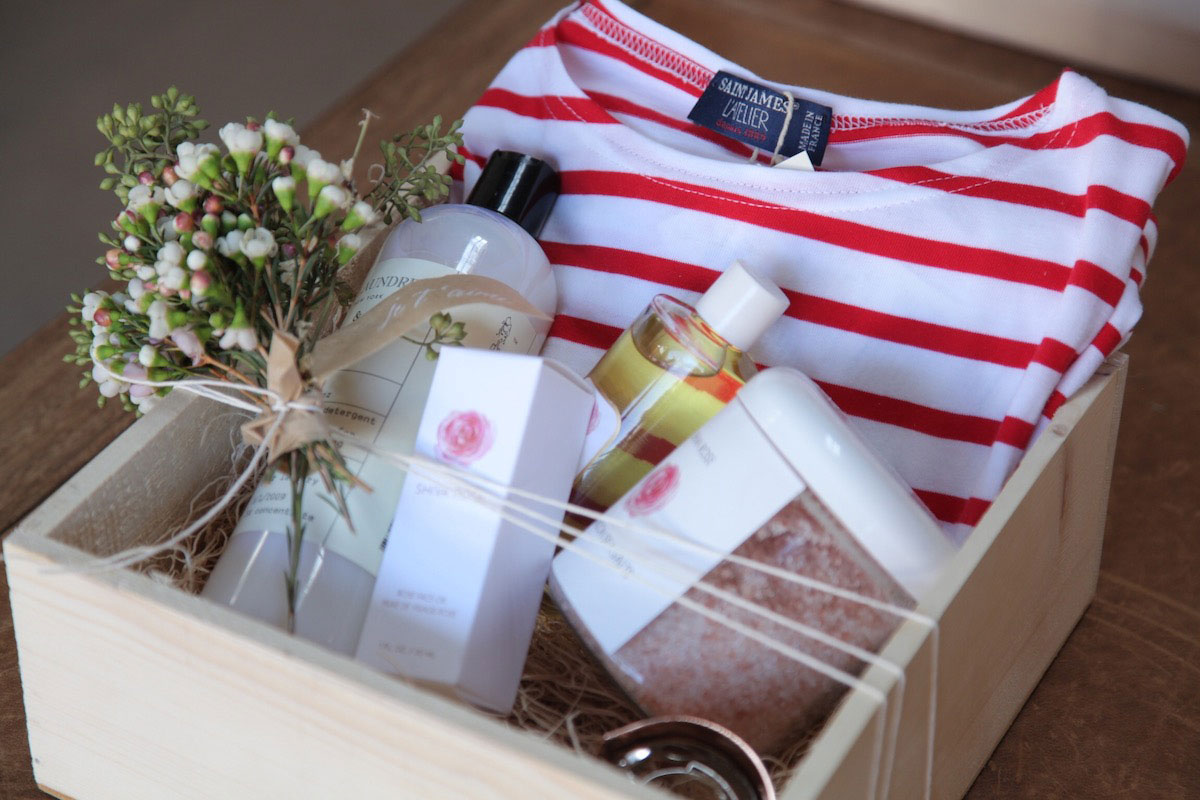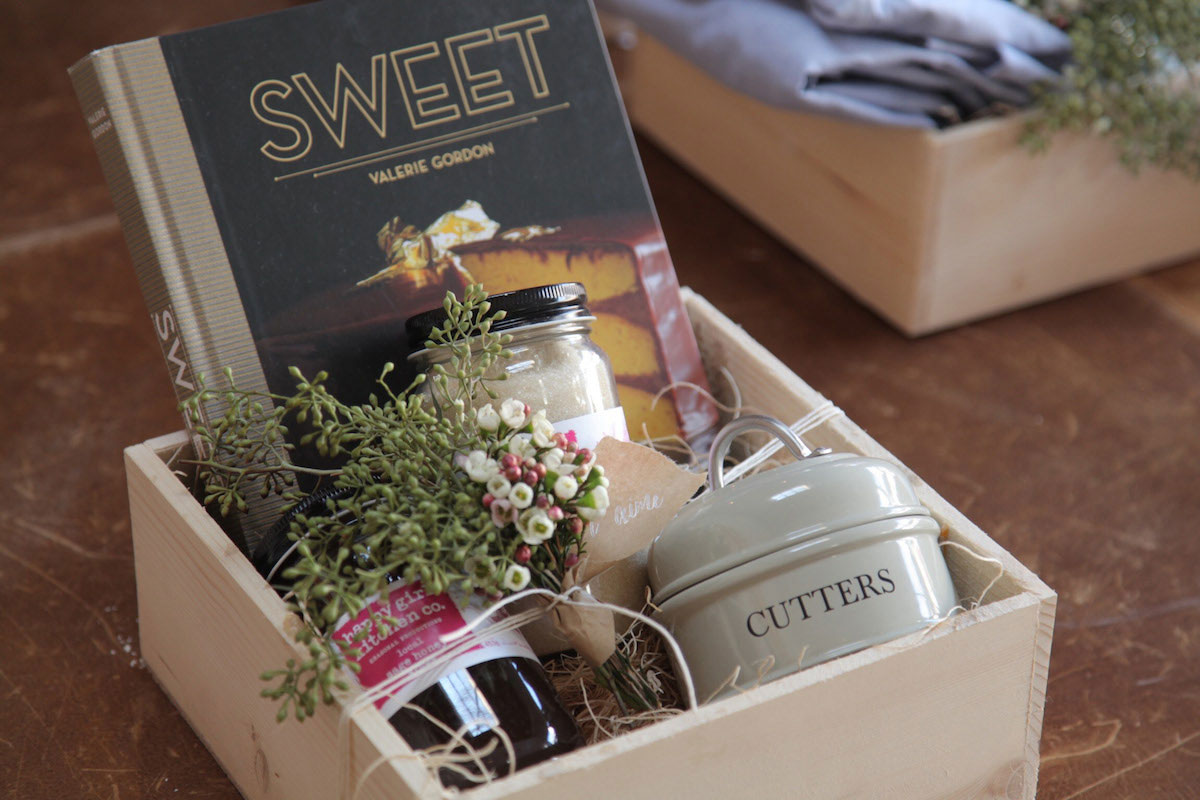 More Stories