Living
Transform Your Space with Norden's Home Accents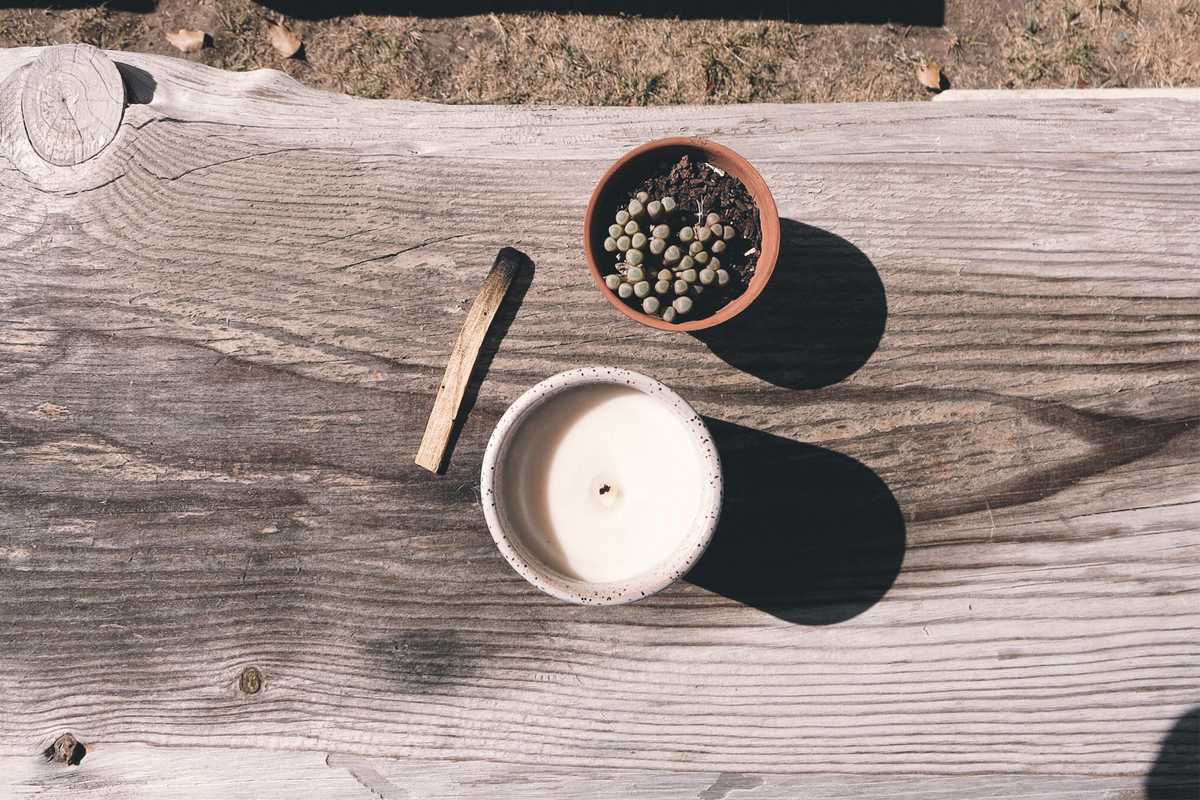 As much as I enjoy designing and decorating a home from scratch, there's also so much pleasure to be had in making small updates throughout the year to freshen up different spaces. California-based label, Norden, who made the candle in our just-launched Summer Gift Box, is one of my go-tos for that purpose. Norden specializes in the small home accents that tend to bring a room together: luxurious candles and incense, ceramic planters of all shapes and sizes, and special soaps for your kitchen and bathroom. Because the brand's assortment is edited, every item they sell is perfect. That is, beautiful to behold, effective and long-lasting, and ethically sourced too. We caught up with Pete Panciera, who cofounded the brand with his wife, Erika, to hear a little bit about what he thinks makes Norden special and where it's headed next. XXJKE
Rip & Tan: How is Norden different than other candle and home fragrance brands?
Pete Panciera: I think what makes Norden unique is that we really try to focus in on each and every product we produce and think long and hard about why we are making it. We also try not to over design things and keep them simple; form follows function. For our first line of candles we decided to house them in hand-thrown stoneware containers that people can use after the candle burns out. Our incense and other products are all tested in our home first, then when we have everything just right, we release them to the public.
Rip & Tan: Why did you decide to launch the company in the first place?
PP: Erika and I have always been interested in home goods and decorating our home, and my background is in art direction and graphic design. We were already making candles at home as a hobby for a long time, so we decided to merge our passions and our strengths together
Rip & Tan: Where do you source the fragrances and vessels for your candles?
PP: We custom formulate our fragrances mainly using essential oils. We try to be eco-friendlier, but we are also very concerned with how our candles and incense function. The vessels are each individually wheel thrown in Encinitas, California by a really great pottery company that we work closely with.
Rip & Tan: What is your typical work day like? Is Norden your primary focus?
PP: As Norden grows, Erika and I have to dedicate more and more time to it. We have both gradually moved out of our "day jobs" for the most part and are working almost entirely on Norden now. We also have a couple of employees that help with production and shipping, and a sales manager that we just brought on board. There are never any typical days since there is always so much to do, but I spend most of my time working on product design, working with our factories, and generally keeping everything moving. Erika works on accounts payable, accounting, inventory, and helps all of us stay organized and on track. Running a small business is crazy, it seems like there is never enough time in the day. I give a lot of credit to all the little brands out there trying to make it!
Rip & Tan: What goals do you have for the brand? Any new releases coming up?
PP: A main goal of ours has been to try our hand at retail. We just partnered in a retail space in San Diego called Moniker General along with a few other brands, a brewery, and a coffee company. We are really excited to see how that goes. Maybe someday we will open our own stores. As far as new releases, we are working on an incense burner and some new candles, and we have a few exciting collaborations coming out during the holiday season. Keep your eyes peeled!
Rip & Tan: What do you love about the Ojai candle included in our summer gift box?
PP: Ojai is one of our favorite places to visit. The first time we went there, we stayed at the Ojai Rancho Inn and they were burning palo santo wood in the lobby. The smell of palo santo just gives us a cozy, warm feeling. We were so excited to formulate a fragrance for a candle using palo santo oil. That fragrance mixed with frankincense, cypress, and patchouli brings back all the good vibes from our trip.
Photos: Norden