Living
The Hamptons: A Getaway Guide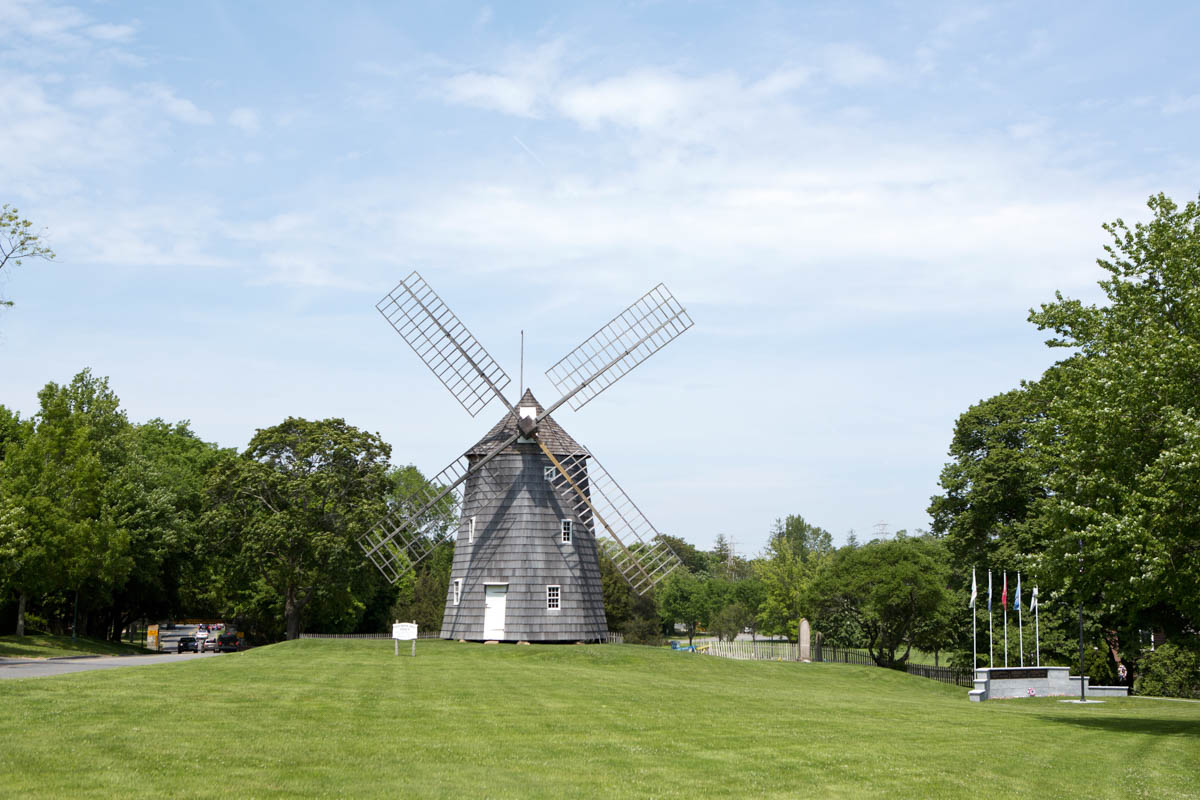 From the bohemian hamlet of Montauk, to the all-American village of Southampton—where our very first pop-up store is located—the Hamptons are the ideal destination for a summer getaway. It's one of those places that's beautiful everywhere you turn, and has just enough city pleasures—good shopping, stylish restaurants, and live music—without losing it's lazy, beach-community charm. To that end, here are a few of my favorite places from all over the South Fork – from home stores and hip eateries to organic farms and more. XXJKE
Shop
Jenni Kayne — Our just-opened pop-up in Southampton is our first-ever store on the East Coast. It features a mix of all my favorite items for the home and of course, your wardrobe, plus some really special exclusives.
Monc XIII — You could easily spend all day making your way through the treasures at this Sag Harbor store, which include a variety of new and vintage furniture, small objects, and natural beauty buys. 
Wyeth Home — If you're an admirer of midcentury homes and interiors, this Sagaponack store is a must visit. Not only is the shop brimming with antiques from the era, the store's in-house label recreates some midcentury magic as well.
Knockout Beauty — This just-opened beauty pop-up in Bridgehampton has an excellent assortment of natural skincare products, cult-loved makeup, and more. The space feels personal and not too crowded, which makes it ideal for discovering new things. 
Tenet — This Southampton store carries every contemporary label you love, from A.P.C. and Isabel Marant to Golden Goose, plus art boots, surfboards, and magazines that you can bring home as souvenirs.
The Apartment by The Line Pop Up — From modern furniture and botanical bath oils to basic cotton t-shirts, Vanessa Traina's new beachy outpost in Amagansett is filled with perfect versions of everything you need in life—and nothing you don't.
La Ligne Pop Up — This new direct-to-consumer brand is a tribute to girls who never met a striped shirt they didn't like. This summer they'll be stationed inside Cynthia Rowley's charming Montauk boutique.
Home Nature — Whether you're decorating your Hamptons hideaway or shopping for back home, you'll find this furniture store too tempting to leave empty-handed. I love their hemp dining chairs and ever-rotating vintage finds.
Turpan — This is one of my favorite home stores in L.A., and their East Hampton location is just as lovely. It's filled with beautifully designed objects for every room in the home, which makes it a perfect place to find hostess gifts.
Pilgrim Surf Supply — This hip lifestyle store in Amagansett originally started in Brooklyn. Bring your family here to get new surfboards or swim trunks—and pick up an easy linen dress or striped t-shirt for yourself.
BookHampton — This beloved independent bookstore been in business for over 40 years and recently got a beautiful renovation. Go here for anything from art books to best-sellers, or attend one of the shop's lovely evening readings. 
Botanica Bazaar — This new natural beauty and wellness boutique in Amagansett stocks cult-loved buys for every part of your routine. The pink cross outside the shop was inspired by the neon pharmacy signs you see in France. 
Stay
Capri Hotel — This Mediterranean-inspired Southampton hotel has just 30 rooms but the hotel's popular pool lounge, The Bathing Club, and modern American restaurant, Beautique, attract plenty of stylish visitors.
Surf Lodge — No spot better captures Montauk's bohemian energy than Surf Lodge, which hosts a popular live concert series in the summer and has bonfires going every night for guests and visitors alike.
Topping Rose House —This luxury inn feels more like one of the Hampton's beautiful mansions, rather than just another packed beach hotel. A farm-to-table restaurant and bicycle rentals add to the feeling of being at home.
Crow's Nest Inn — Owned by Sean MacPherson of the Bowery Hotel and The Jane in New York, this lively-but-tiny hotel is Hamptons for the young, hip set. Don't miss the outstanding Mediterranean restaurant with views of Lake Montauk.
Food
Tutto il Giorno — This Southampton mainstay features fresh Southern Italian fare in a chic, romantic setting designed by Donna Karan's daughter, Gabby Karan De Felice.
Wolffer Kitchen — This new Sag Harbor restaurant is the first from the famous wine-making family and features local, seasonal food with a Mediterranean influence.
Topping Rose — Located within the Topping Rose House hotel in Bridgehampton this elegant restaurant uses fresh ingredients from local ranches and farms—one of which, the hotel owns and operates itself.
Suki Zuki — For sushi in the Hamptons, try this Water Mill spot. It's quiet, dark, and insanely delicious so if you're looking for a low-key, healthy dinner without much of a scene, this is a great choice.
Almond — For French fare in a stylish setting, this Bridgehampton spot is a local favorite. The menu focuses on classic dishes made with seasonal and local ingredients. There's always a crowd at the bar, too.
Moby's — From the folks behind LA's Eveleigh and New York's Kingswood, comes this relaxed East Hampton eatery. Order a wood-fired pizza or simple pasta and sit on the open-air patio out back—kids welcome.
Tillie's at Gurney's — Another great spot for a causal dinner is Tillie's in Montauk. The spare, simple interior and ocean views make it just about the chicest place to enjoy a lobster roll and a plate of fries.
Vine Street Café — This Shelter Island spot—which focuses on seafood among other fresh, local dishes–is run by husband and wife duo Lisa and Terry Harwood. They recently opened a market adjoined to the restaurant, where you can pick up take-out and gourmet essentials.
La Fondita — If you're craving fish tacos and tortilla soup, head over to this casual Amagansett restaurant, which stands for "little kitchen". The outdoor setting—comprised of picnic tables and Adirondack chairs—makes it casual and kid-friendly.
Pierre's — If you want to eat outdoors in a lively spot with music and people-watching, this Bridehampton bistro is the place to do it. While it's beautiful at night, their fresh baked goods make it a great morning go-to as well. 
1770 House — This small, private inn has been open for over 250 years, making it a landmark in the Hamptons and the country. Have dinner at the critically acclaimed restaurant or drinks at its more ultra-romantic tavern downstairs. Both have roaring fireplaces, so it's a perfect spot for a rainy afternoon or evening. 
Specialty
Hamptons Aristocrat — This local and organic catering company will do everything from formal cocktail parties to casual, beachside lunches. They even have a food-truck that serves champagne, delicious treats, and more.
Bhumi Farms — If you're looking to stock up on produce for the week, stop by this certified organic vegetable farm which has a charming retail stand filled with bright, just-harvested goodies.
Amber Waves Farm — This organic farm, run by two young women, hosts dinners and educational workshops for visitors and locals alike. The farm itself grows vegetables and wheat as well as flowers you can pick yourself!
Jack's Coffee — This New York City favorite for organic coffee is also a go-to spot in Amaganset, where locals and visitors line up for stir brew and vegan baked goods as early as 6:30am.
Juice Press — To get your cold-pressed juice fix, this East Coast chain has three convenient locations in the Hamptons. Their raw snacks and salads are also a great grab-and-go option before heading to the beach.
Levain Bakery — This New York bakery's Hampton's outpost is a must-stop spot for fresh bread and to-die-for cookies, before you have guests over—or visit someone else's house!
Do
Wolffer Estate Vineyard — Spend an afternoon tasting delicious sustainable wines at this 55-acre, family-run vineyard. For the full wine experience visit the tasting room, or stop by the vineyard's wine stand for live music on Friday and Saturday nights. 
Tracy Anderson — The cult-followed fitness guru's East Hampton studio offers private and group classes as well as intensive, crash-course seminars. Grab a healthy snack or juice from 3 Green Hearts after your workout.
Love Yoga — This bright, spacious yoga studio, which also now has an outpost in Venice Beach, is a great way to start the day if you're staying in the Montauk area. Grab a tea or coffee at Coffee Tauk after class.
Parrish Art Museum — Take break from the beach and soak up some culture at this celebrated museum, designed by Herzog & de Meuron. With works from local artists, contemporary artists, and masters, there's something for everyone.
Photos: Sarah Elliott