Living
The Austin City Guide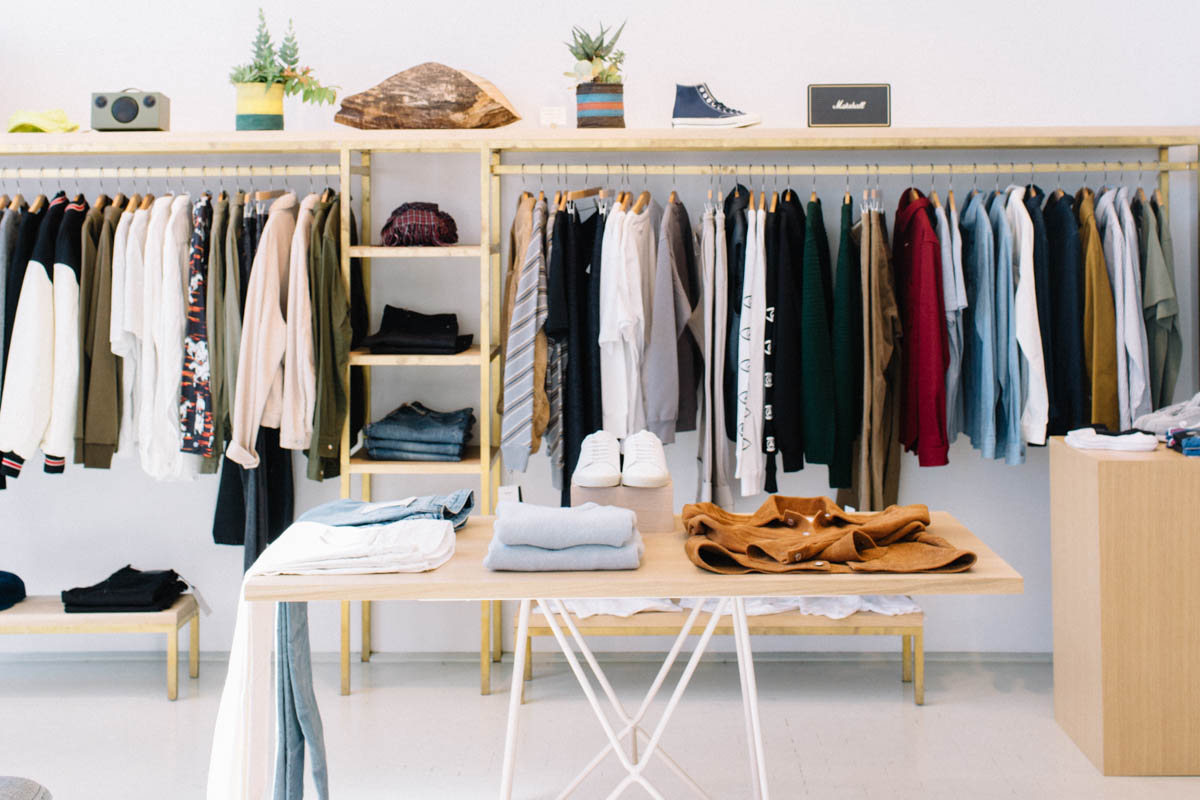 The Jenni Kayne Home Airstream tour has been in Austin all week, and we're soaking up all that the city has to offer and meeting so many amazing people in the process. Today and tomorrow we'll be stationed at ByGeorge on South Congress Avenue if you happen to be in the area! Please pop in an say hi!
Whether you live in the city or plan to visit soon, here are just some of the activities, restaurants, shops, and other stylish spots that will make you fall in love with Austin. I must admit, my friend Kimberly Winkelman, who used to work on our team in LA, helped me out here—she lives in the area now and knows it like the back of her hand. Enjoy! XXJKE
Things to Do:
Barton Springs Pool— This three-acre natural springs pool is a great family spot—and it stays near 70 degrees year-round. Lay on the lawn and read or picnic with friends in between dips. 
Barton Creek Greenbelt—Hike, rock climb, or bike through this beautiful preserved area, just minutes from downtown. There are also several swimming holes scattered throughout the greenbelt.
Lady Bird Lake—Kayak or paddle-board on the lake, or just walk on the trail that surrounds it, for a taste of fresh air and nature without leaving the city.
South Congress Street—Just south of Lady Bird Lake is South Congress Street, which is loaded with stores, restaurants, and music venues. A great place for people watching and more.
Places to Eat:
June's All Day—This South Congress Avenue bistro-style restaurant has great burgers, cocktails, and a killer jukebox. Perfect for a fun, easy lunch or dinner with friends or family.
Clark's Oyster Bar—Owned by the same folks as June's, Clark's is a casual seafood spot in a cute neighborhood called Clarksville. Sit outfit on the tree-shaded deck and enjoy oysters and cocktails as the sun sets.
Uchi & Uchiko—Unexpected twists on traditional Japanese cooking and the freshest sushi ever make these sibling restaurants a local favorite. Uchi is more intimate and elegant, while Uchiko has a livelier energy thanks to its open layout.
Launderette—This old school laundromat turned restaurant has sophisticated, homey décor, comforting classic dishes, and color-changing straws that the kids in your group will love.
Justine's—This sexy French restaurant is tucked away on the East side. If you can't get there for dinner, it's also a great late-night spot for wine or coffee. They're open until 2am.
Franklin Barbeque—An Austin staple for delicious BBQ and more. Be prepared to wait in line and have some fun getting to know fellow diners. Note: Franklin is currently rebuilding after a fire. Check their website for up-to-date info.
Bufalina—Delicious Neapolitan style pizza in a spare but cozy setting with a large wood-burning oven and communal-style tables. If you have trouble scoring a table, try the nearby second location, Bufalina Due.
Cafe No Se—This cafe at the SOCO hotel on South Congress Avenue is a good spot for a healthy meal any time of day. The warm wood-and-tile interior is earthy and modern. 
Mattie's—This farm-to-table restaurant, previously known as Green Pastures, is housed in a stylishly restored Victorian home. Sit in the comfortable lounge area, the spare, beautiful dining room, or the oak tree-lined patio area and lawn where peacocks famously roam the grounds. 
Josephine House—This Clarksville spot is the slightly more casual offshoot of Jeffrey's, a popular fine dining restaurant located just next door. The whitewashed cottage restaurant serves seasonal New American fare and craft cocktails. If you're just visiting for drinks, sit at the marble-top bar or on the property's grassy lawn. 
Places to Drink:
Weather Up—An offshoot of an NYC bar, Weather Up is located in a sign-less two-story house on the East side of Austin. Hang out in the backyard for hours, or sit at the cozy bar for a pre- or post-dinner cocktail. They also serve delicious small bites.
Whisler's—This indoor/outdoor exposed stone bar features high-quality craft cocktails in a casual setting. Enjoy spicy Thai food from the Thai-Kun truck, parked on site.
Lobby Bar—This fun bar at the SoCo Hotel has a modern décor and a cozy, welcoming feel thanks to its large wooden communal tables. The bar menu also has plenty of small bites and desserts.
Wineries in Dripping Springs—Just 45 minutes from downtown Austin this beautiful hilly area is home to a dozen beautiful wineries, distilleries, and breweries.
Kitty Cohen's—This bar has a retro, Palm Springs feel thanks to a spacious yard with large umbrellas and a dipping pool. Enjoy specialty drinks and punches while the records play. 
Places to shop:
ByGeorge—This group of fashion and lifestyle stores, first opened in 1979, are an institution in Austin—and still the best place to shop in the city. In the women's store you'll find The Row and Balenciaga as well as contemporary labels like Re/Done and Jenni Kayne! 
KickPleat—This beautifully edited women's clothing store has an artsy vibe and clean, modern interior. Brands include Ancient Greek Sandals, Lemaire, Re/Done, and more.
Passport Vintage—This edited vintage store is great for vintage Levi's, '70s graphic T-shirts and sweaters, and other timeworn treasures.
Feathers Boutique Vintage—This sweet little vintage store has the best '60s and '70s finds and amazing jewelry at shockingly great prices.
Outdoor Voices—The Austin-based startup's first retail location in Clarksville is a bungalow with a clean, homey feel. In addition to selling their athletic apparel, they also host community events.
Kettle & Brine—This kitchen supply and home store is so cozy you'll want to stay there forever. From speckled ceramic plates to linen napkins, everything is selected with care and intention.
Take Heart—Find a special treat for yourself or a gift for someone else at this thoughtfully edited home goods and personal care store.
Sunroom—This cool boutique at the SOCO Hotel is filled with the kind of easy but interesting staples you want to wear every day. Designers include Beatrice Valenzuela, Baserange, and Stella McCartney.
Wildflower Organics—This lovely home store specializes in mattresses, furniture, and bedding made from all-natural materials. They also stock some vintage, too.
Esby—This plant-filled white warehouse space is the perfect way to showcase this local brand's earthy, minimalist clothes.
 Coffee Spots:
Mañana—Another excellent spot at the SOCO hotel. Great coffee, fresh juices, and pastries. The space is flooded with natural light and decorated with warm wood and vibrant Mexican tile.
Flat Track—This local coffee company started with mobile services and now has its own brick-and-mortar location. The simple café shares its space with a bike shop.
Juice Society—If you're less of a coffee person, this juice shop serves cold-pressed juices, smoothies, and bowls in a clean, modern café setting.
Easy Tiger—This fun bakery, café, and beer garden has a large outdoor area where you can feel free to sit and stay awhile. They also serve simple snacks, cheeses, and more.
 Places to stay:
Hotel Saint Cecilia—This 4-star estate hotel has 5 suites, 6 poolside bungalows, and 3 studios all decorated in an artistic style that's inviting yet sophisticated.
Hotel San Jose—Owned by the same hotel group, the ivy-covered Hotel San Jose is set in a revamped 1930s motor lodge and has 40 rooms. The décor is colorful minimalism. 
Austin Motel—Yet another of Bunkhouse's properties is this renovated '30s motel, with 41 rooms. With quirky retro décor and a casual feel this historic hotel attracts SXSW visitors.
South Congress Hotel—If you've made your way through the other sections of our guide, you know there's a lot to love about this bustling hotel. Overlooking the bustling and iconic South Congress Avenue with a private pool on the roof, it's relaxing too.
Heywood Hotel—This small boutique hotel on the East side is set in a two-story home and adjoining property and features 7 chic rooms with wood floors and sophisticated furnishings.