Entertaining
Summer Entertaining: Seafood Boil - The Menu & Décor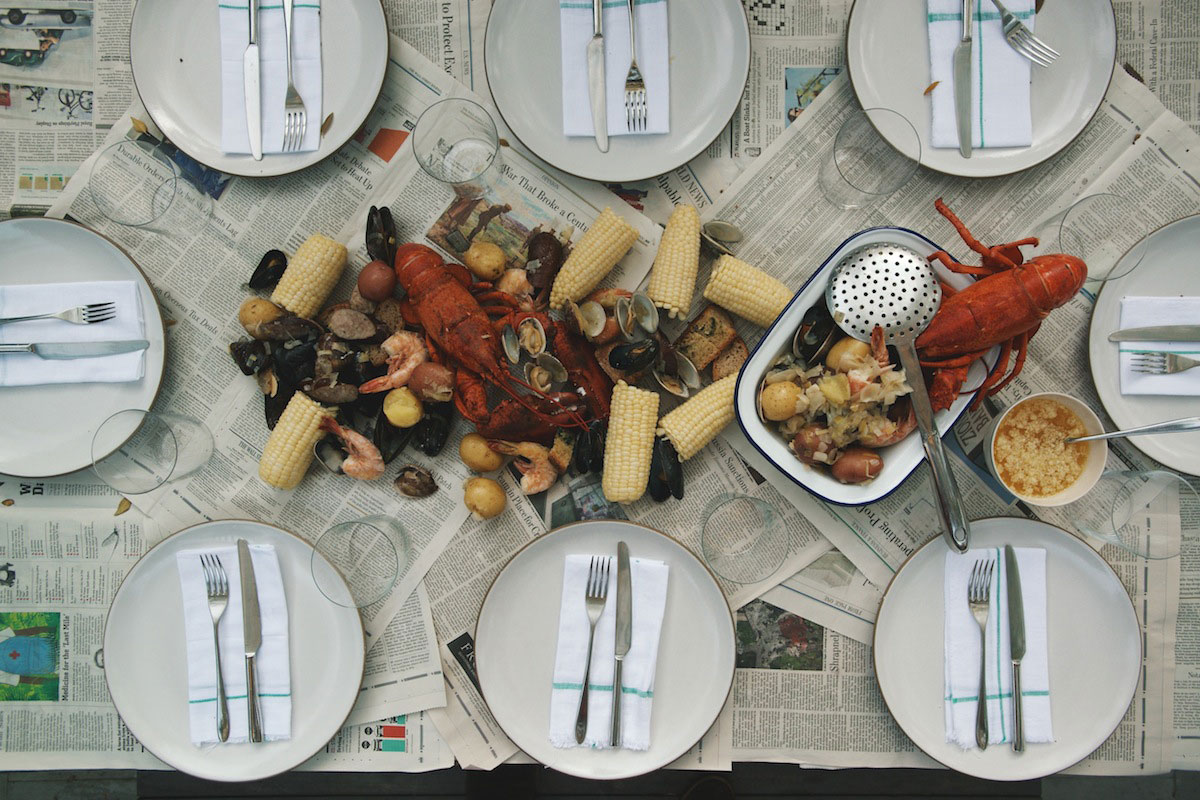 With summer officially upon us, it felt the perfect time to kick off a series of seasonal entertaining posts, hosted by some of my nearest and dearest. The first: a quintessentially summer seafood boil, hosted by my dear friend and hairstylist extraordinaire, Leanne Citrone.
For this laid-back summer get-together, they kept the menu and decor simple yet inviting, with a focus on great food and great company.
Menu
For this mid-summer meal, the wonderful (and glowing) Barrett from Valleybrink Road created a classic menu that all ages could enjoy, including a Kitchen Clambake, Market Lettuces with Herbs & Red Wine Vinaigrette, and mini hamburgers for the kids. For delicious, no fuss sides: young and old enjoyed garlic bread, corn on the cob, cherries and watermelon slices.
And to wash it all down: a light, refreshing Rosé for the adults, and lemonade for the kids, served in Roost's Bubbled Beverage Dispenser,which I carry in my Montecito store.* Stay tuned tomorrow for the occasion-perfect dessert.
Décor
The Table
A great foundation for any clambake table: artfully scattered newspapers, perfect for the inevitable mess and an easy cleanup. On top, Leanne placed Heath Coupe Line dinner plates, short Marta tumblers from CB2, and fringe napkins from Nickey Kehoe at each setting. And for serving dishes and platters, a mix of Heath Ceramics, Falcon Enamelware, and vintage finds.
The Flowers
For the florals, the always-amazing Kristen from Moon Canyon created gorgeous, earthy arrangements in varying sizes and vessels. The small and medium arrangements, in amber glass bottles and terra cotta sangria glasses, included a mixture of dahlias, chocolate cosmos, miller grass, explosion grass, and clover. And for the centerpiece: an arrangement of millet, explosion grass, clover, dahlias, hydrangea, cone flowers, maiden hair fern, chocolate cosmos, mahogany cosmos, and sunflowers, placed in a terra cotta wine cooler. XXJKE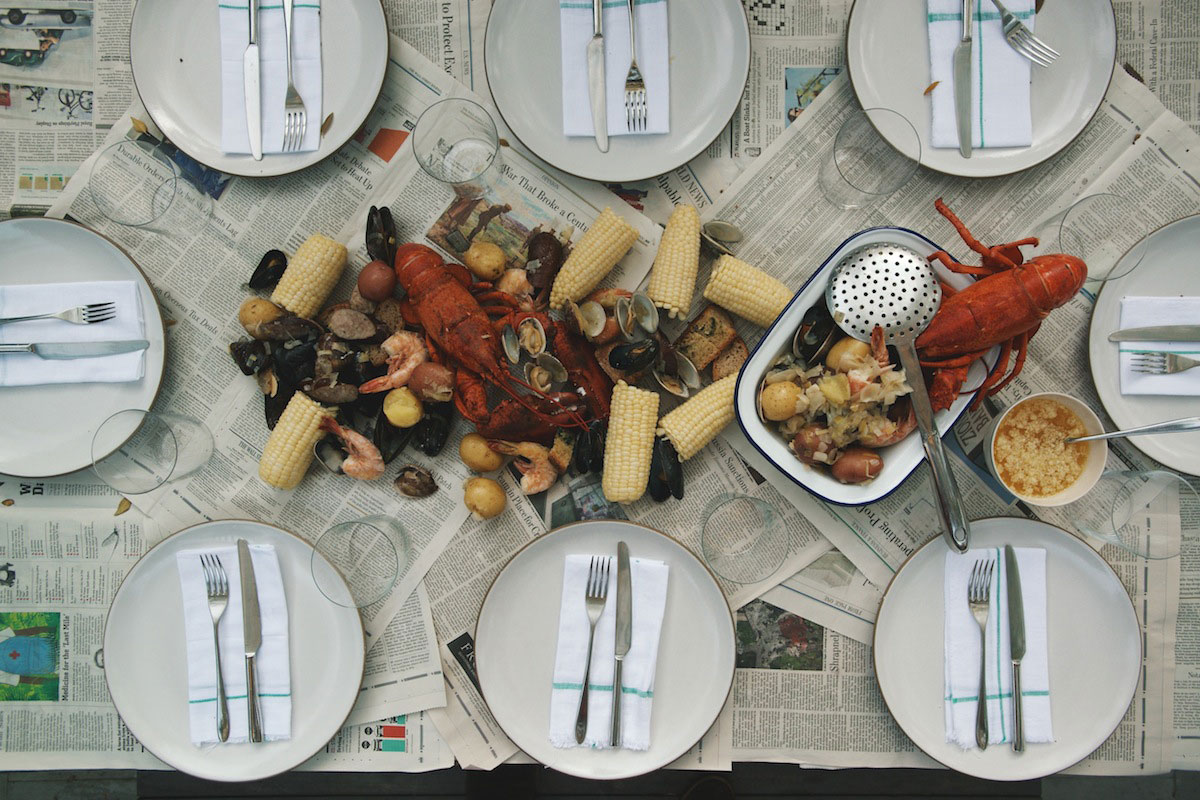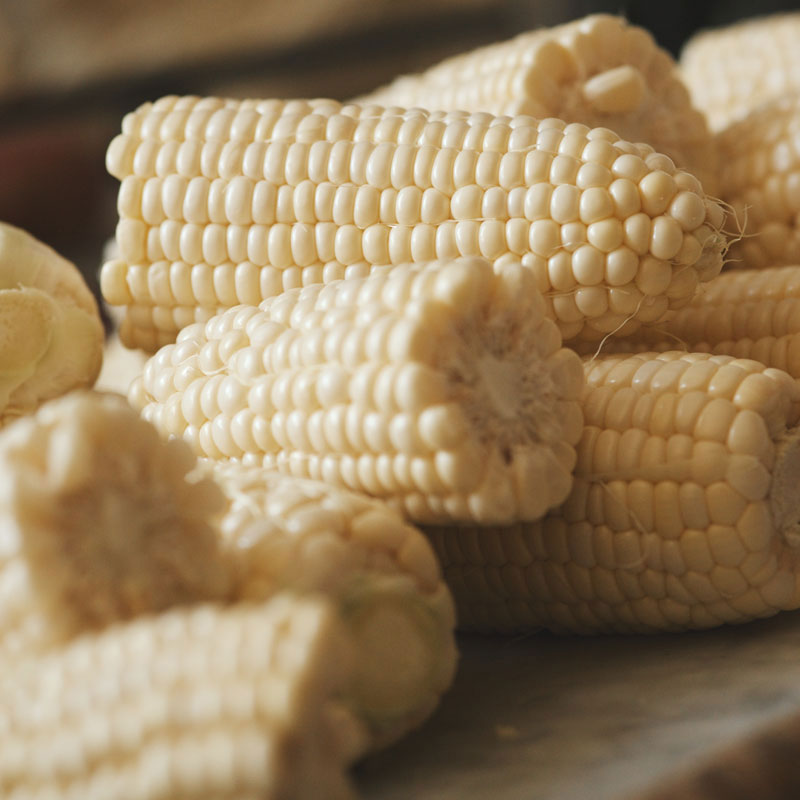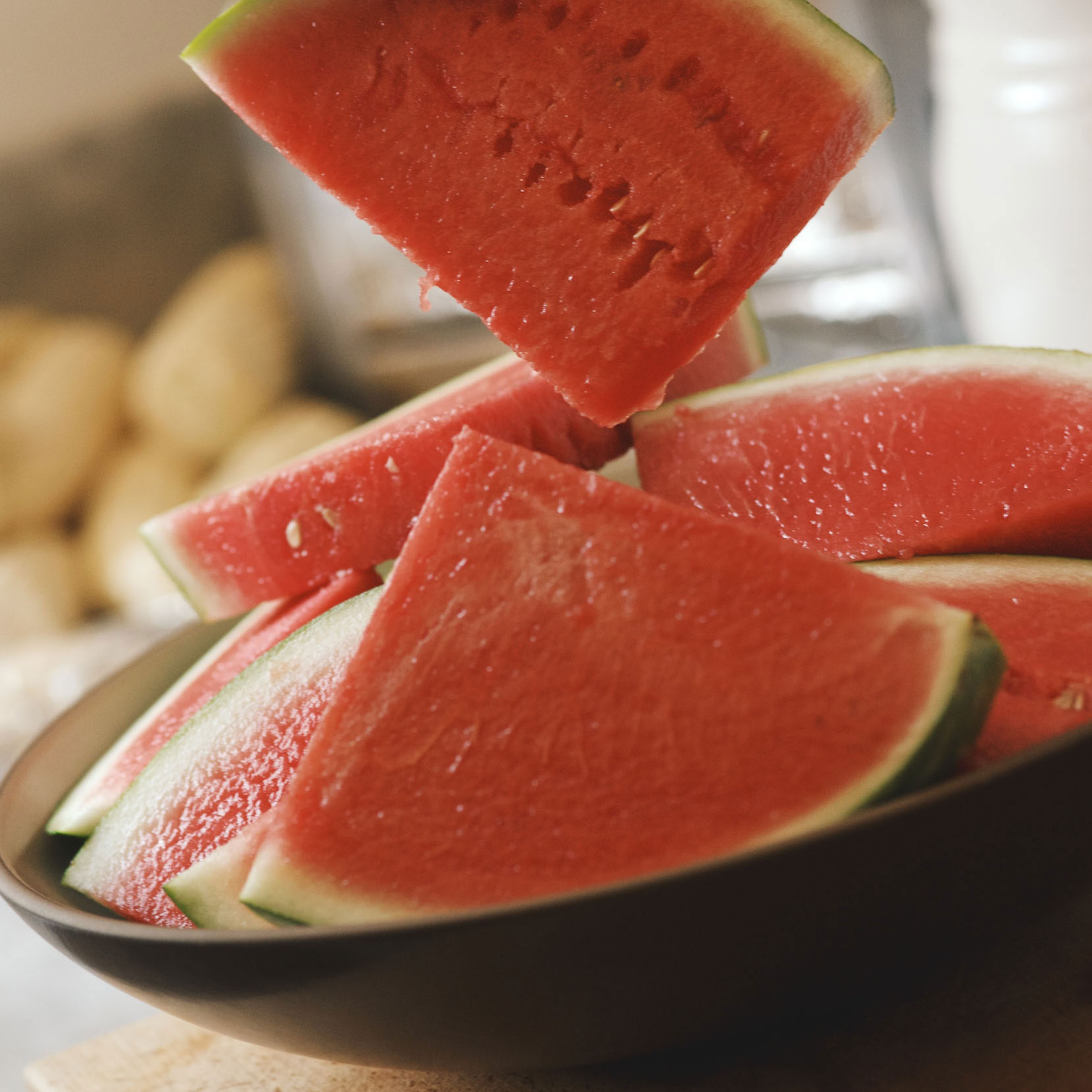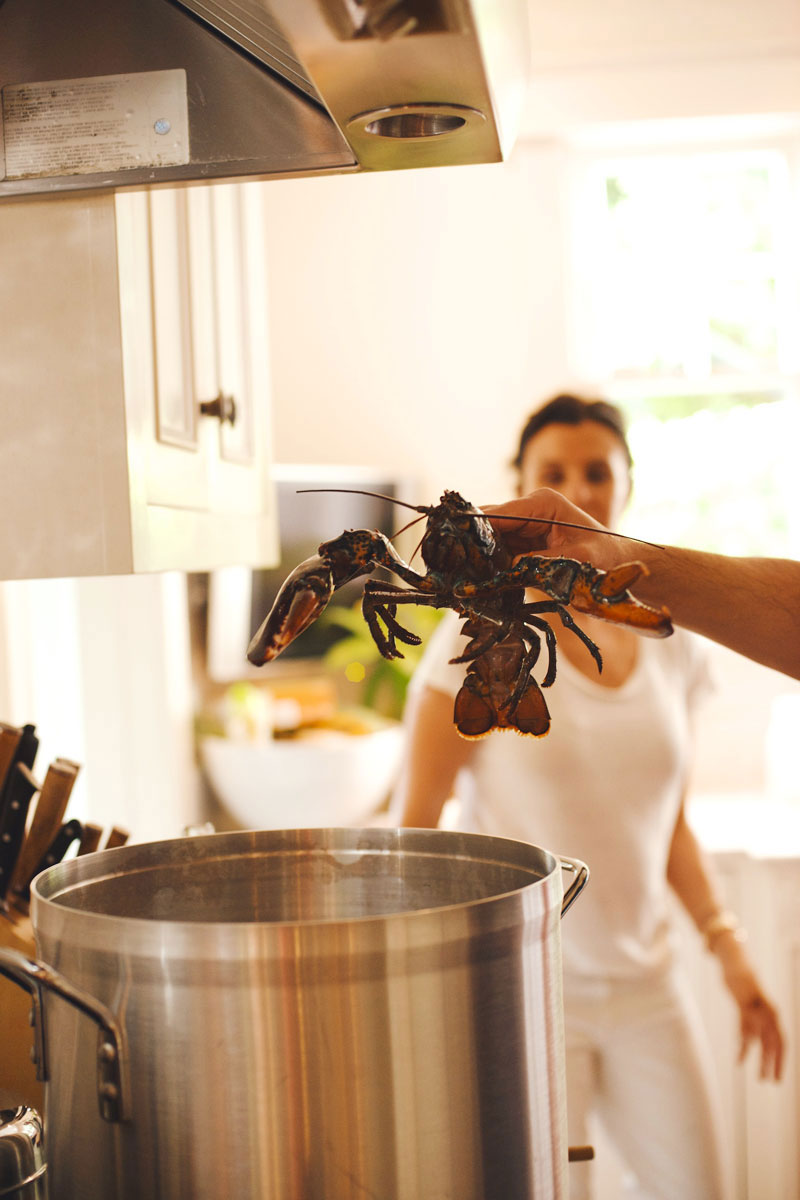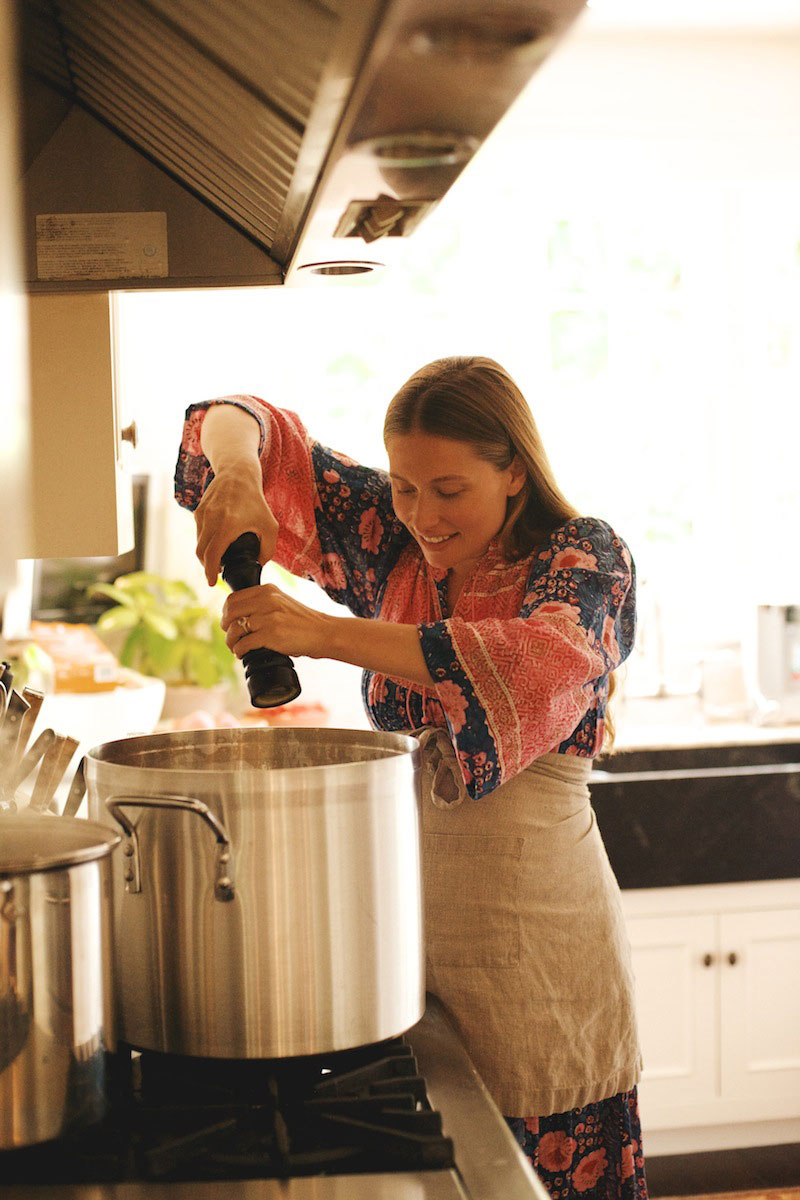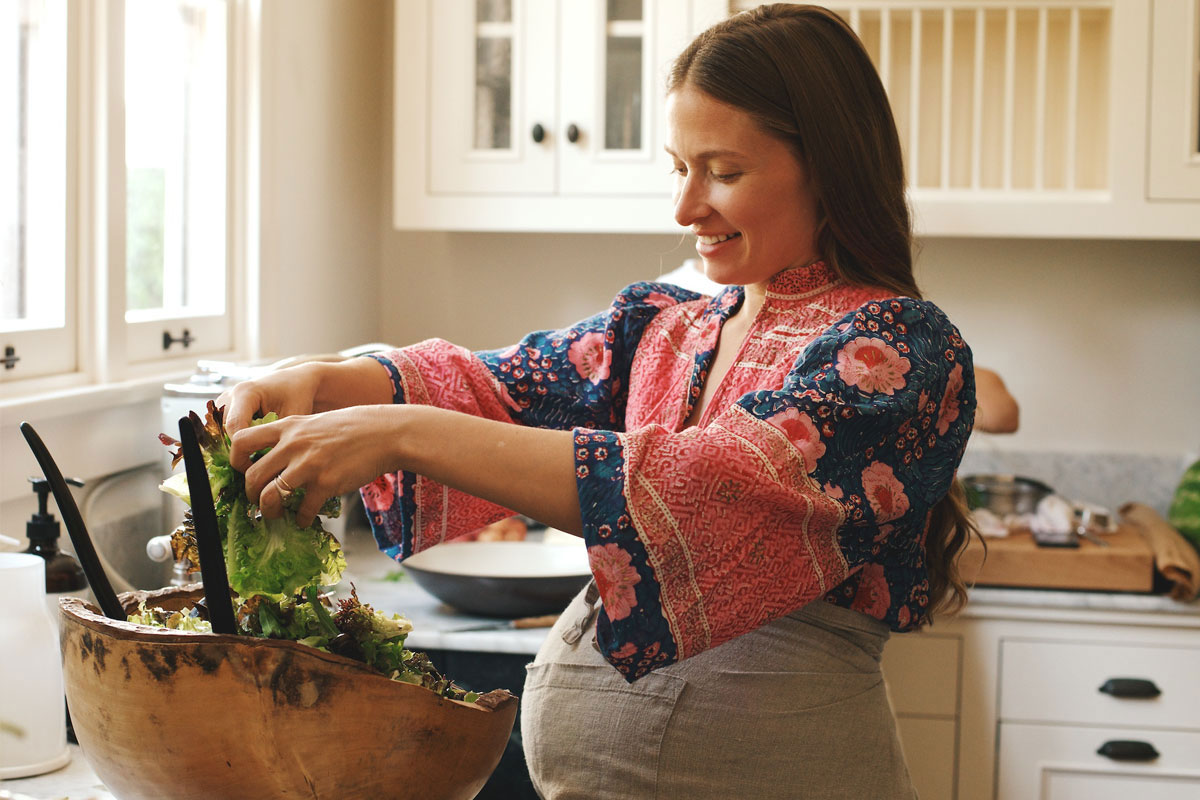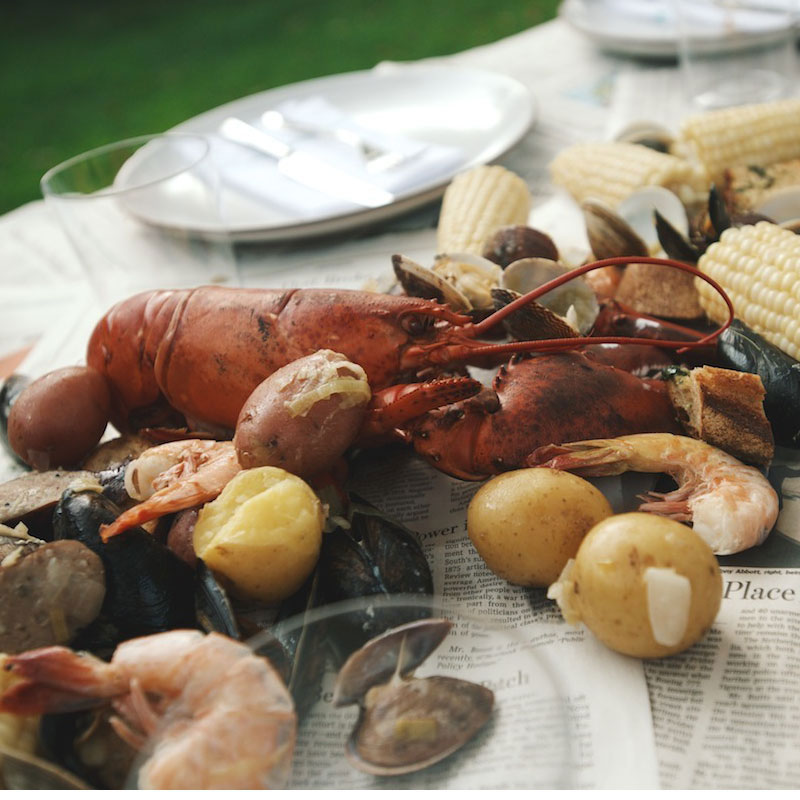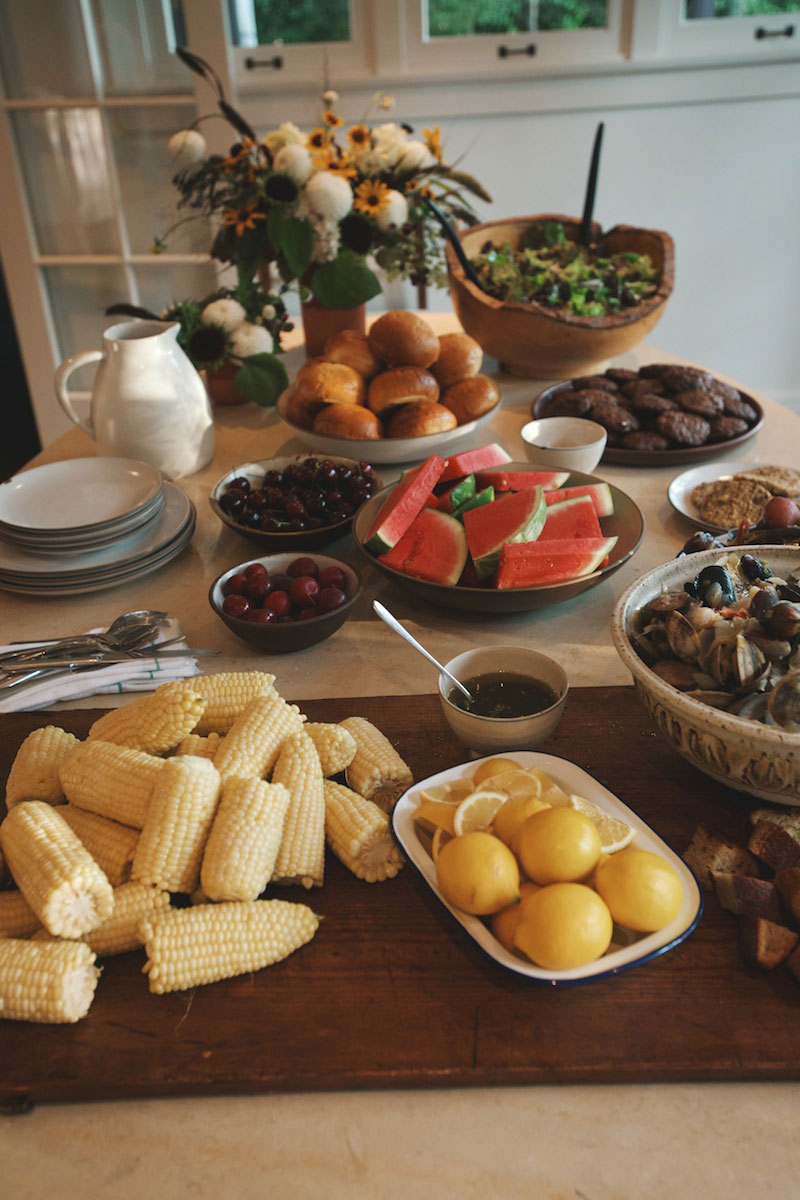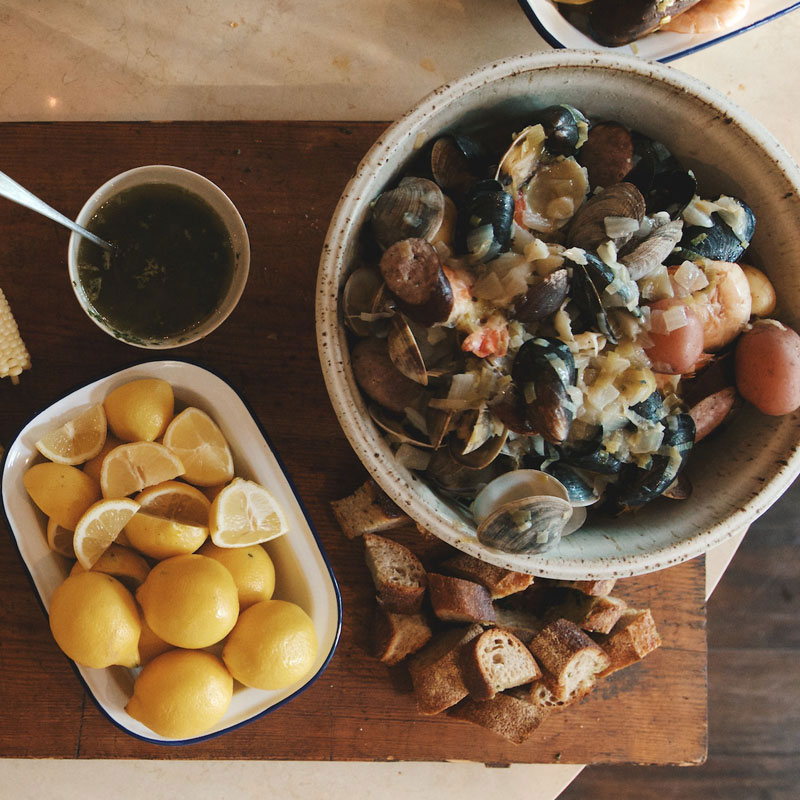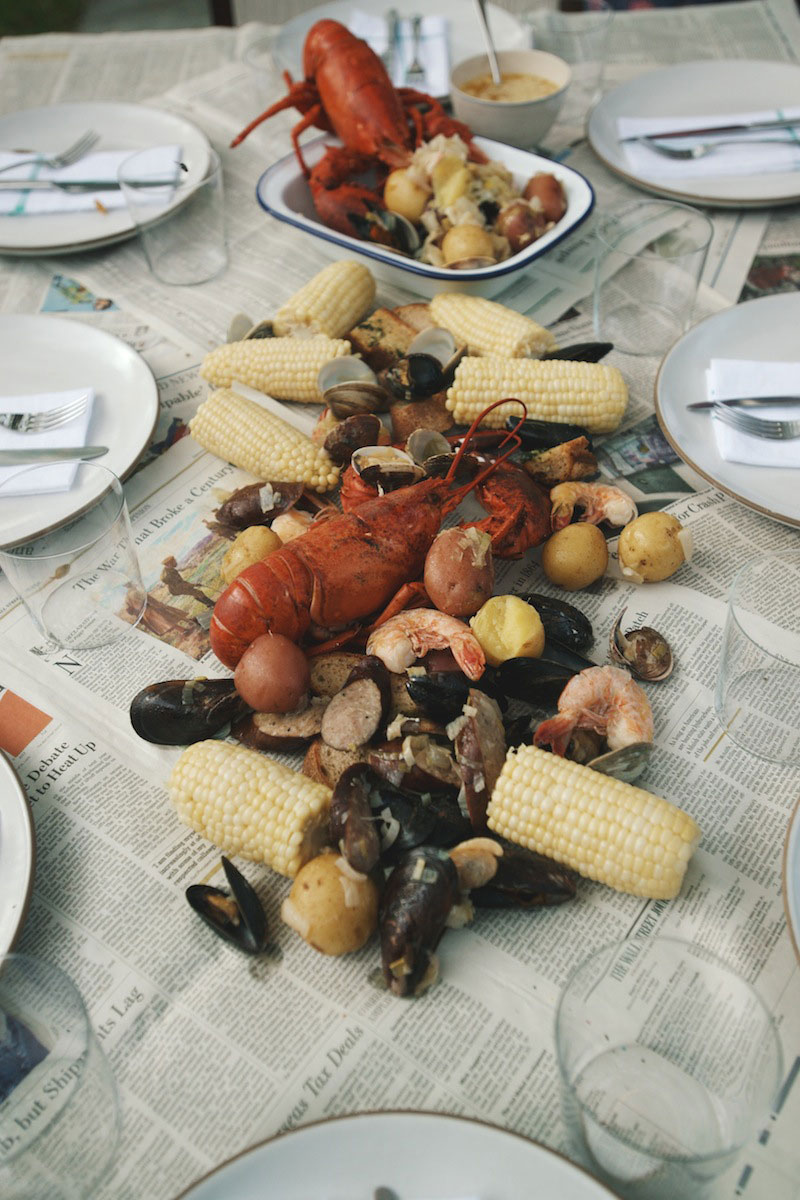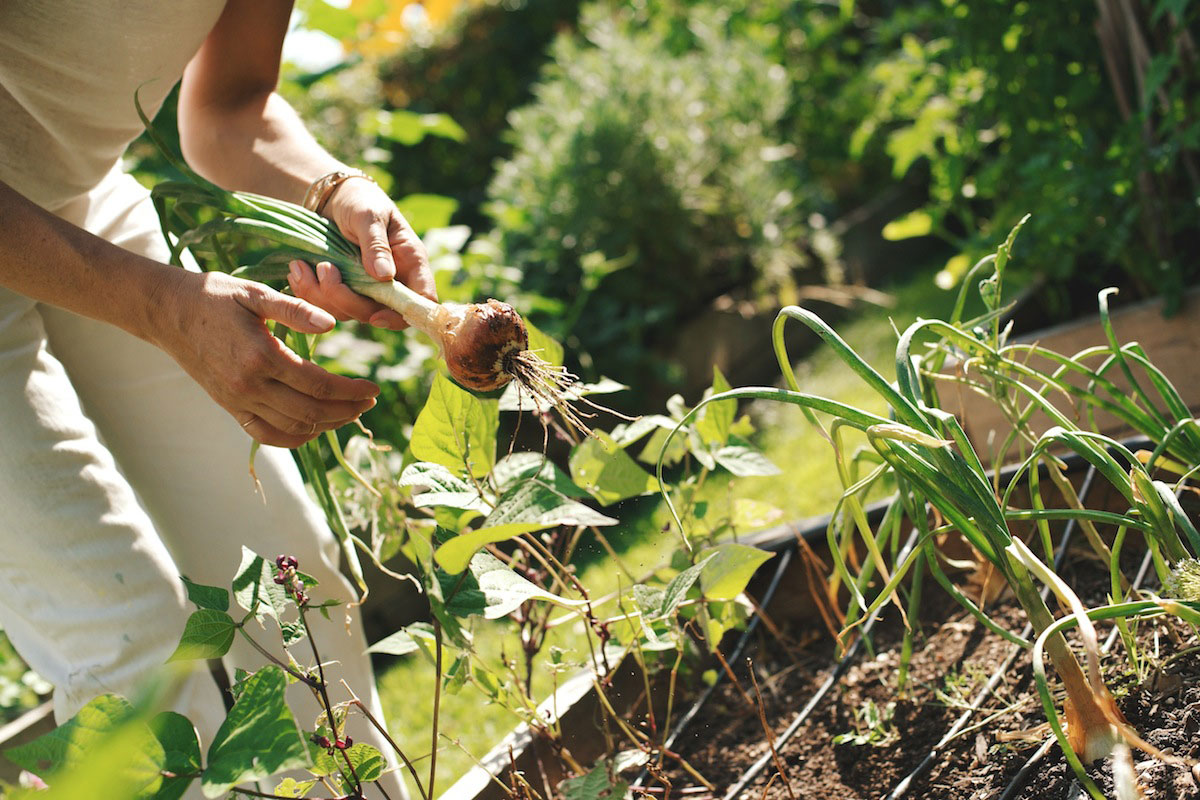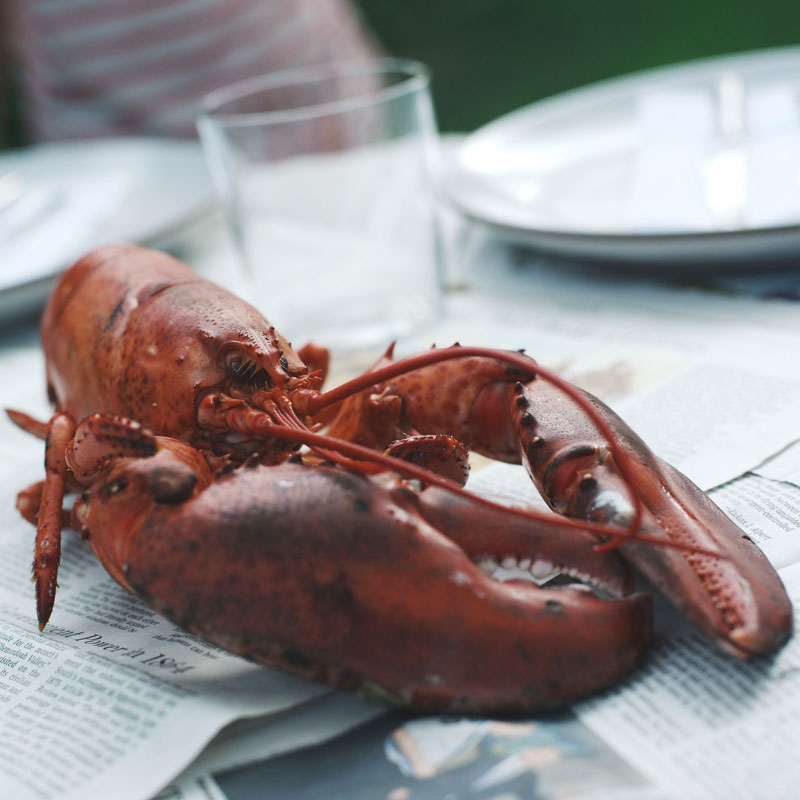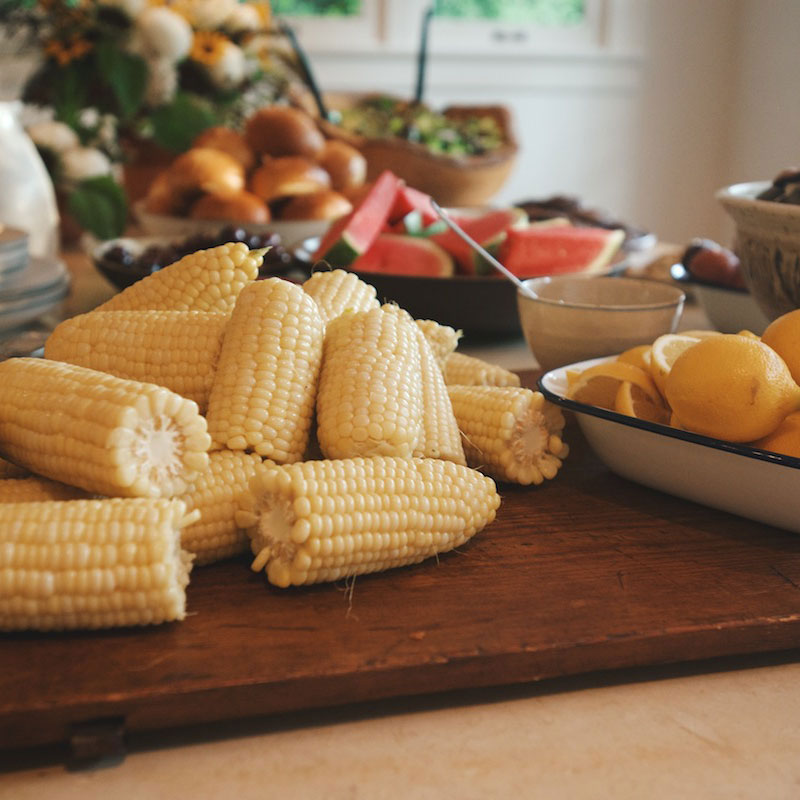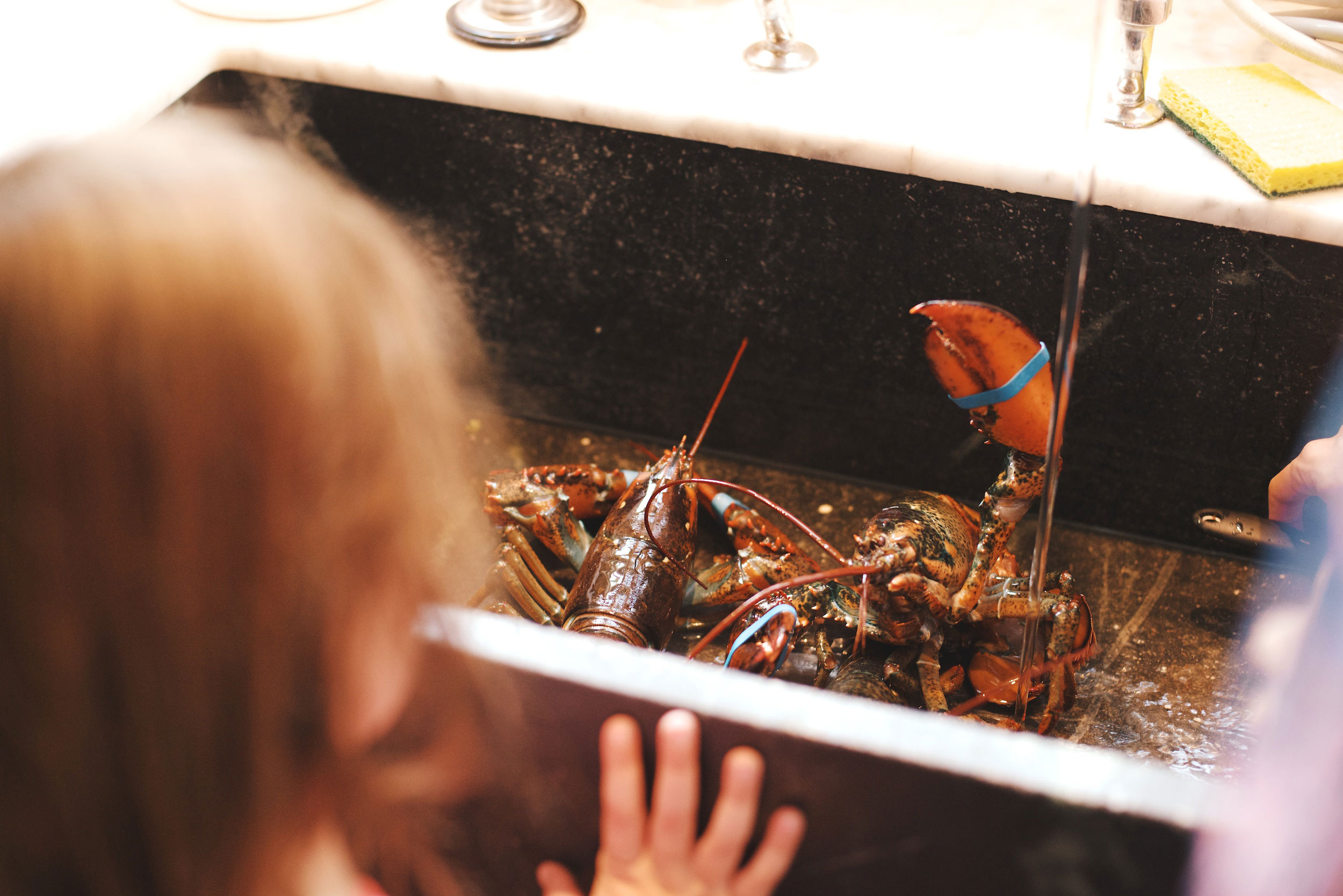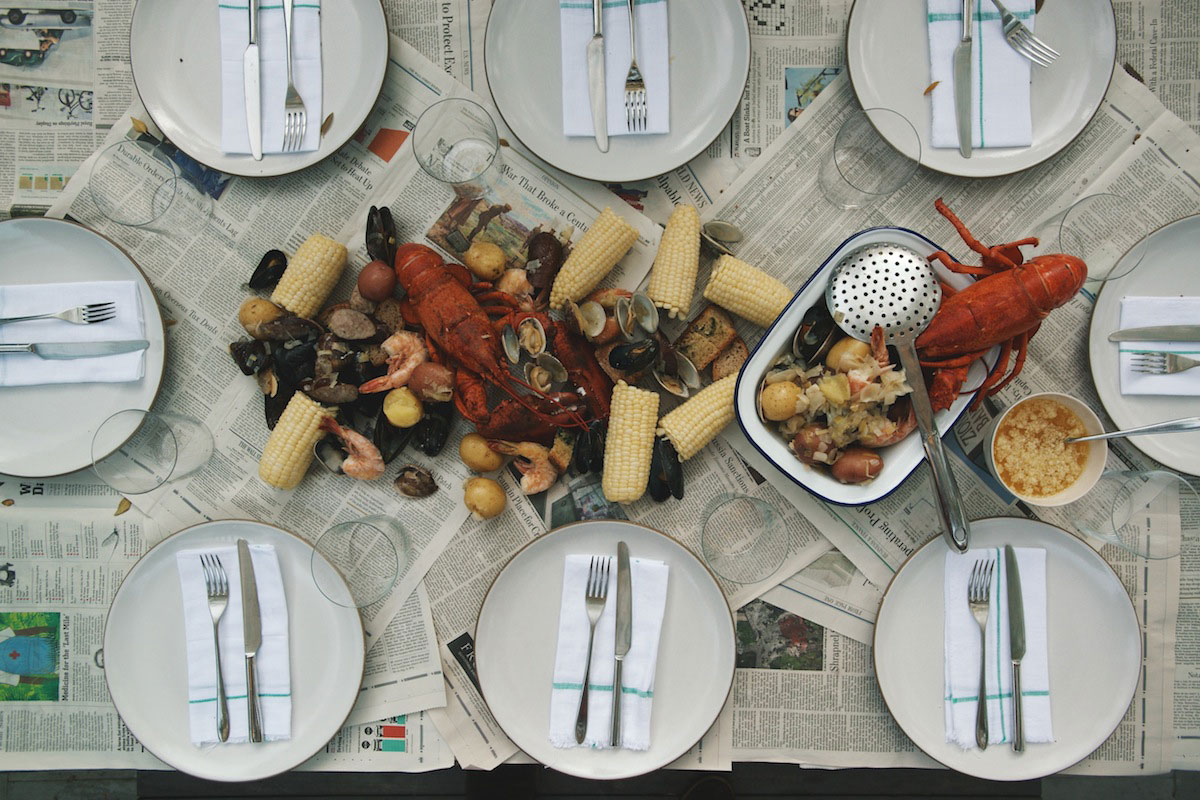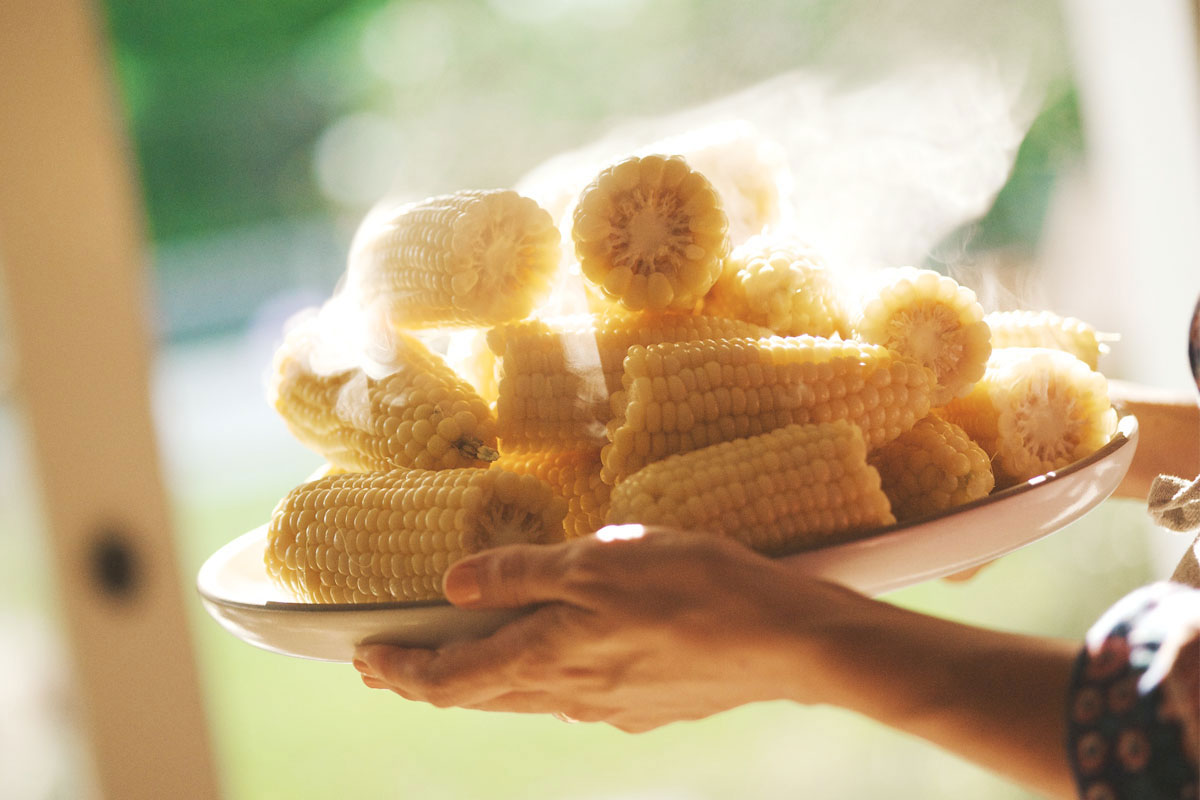 *contact stores for details and availability