Style
Studio Visit: MQuan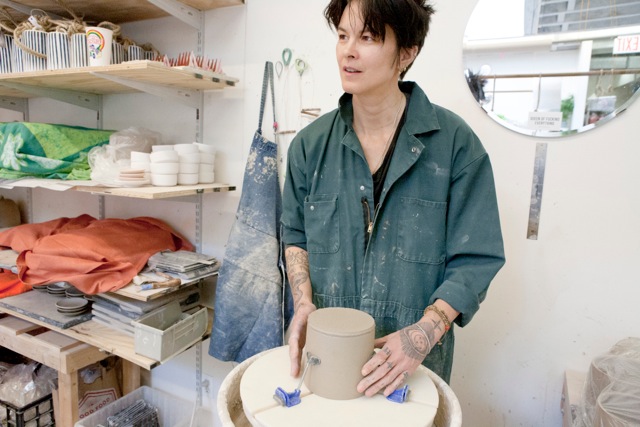 I discovered MQuan several years ago after falling in love with her signature hand built Jingle Bells, and knew I wanted to have them in my stores. Designed and sculpted by Michele Quan in her Brooklyn studio, they are just some of the many ceramic art and objects that she creates for home and garden, each incredibly beautiful and oftentimes rich in symbolism. Michele was kind enough to welcome us in for a glimpse into her creative space and process. I hope you enjoy this look inside. XXJKE
R+T: How and when did you enter into the world of handmade ceramics? What was it that drew you to this art form?
In 1990, I took my first ceramics class and loved it, but NYC had many distractions for me. Eventually, I went on to co-found Me&Ro Jewelry. In 2002 I spent a year of Saturdays at Third Avenue Clay in Brooklyn making pinch pots. I wanted to shake it up and see what would happen to work in a different proportion and scale, and with a material that handles differently from wax and metal.
I didn't revisit clay again until my daughter was 16 months old. I took at class at Greenwich House Pottery in the West Village. Working in clay just grew deeper from there.
R+T: What are some of your sources of inspiration?
Eastern iconography has long been a cornerstone, it's visual symbols and their meanings, but I find inspiration is really everywhere.
R+T: Tell us a bit about your process… Do you have a clear idea for each of the pieces that you create, or do they tend to evolve as you go?
Words spark my imagination. Ideas and thoughts create a visual and sometimes from there it can just be execution – and then there it is. But often as well, things change along the way, ideas can evolve and the making process can open new doors, and even mistakes can surprise you.
R+T: Your pieces serve as a beautiful canvas for your love of drawing, painting, text and color. Can you share a bit about your materials and techniques?
I use a wide range of building techniques. Pieces can be hand built, wheel thrown and slip cast, or a combination thereof, depending on the piece. All the painting is done by hand with a matte glaze. I love painting straight lines. The final piece is fired in a gas kiln to Cone 10, which is about 2350 degrees. I really enjoy loading the kiln as well; it's like putting a puzzle together.
R+T: Tell us about the use of symbols in your work…
A lot of the symbols that I am drawn to relate to the idea of connection, reverence and impermanence.
R+T: Perhaps our favorite: your hanging bells. Can you share how they came to be?
Years ago, I made small silver and gold jingle bells. I had read about a custom in the Chinese culture in which they tie silver bells around the wrists or ankles of an infant to keep the evil spirits away.
In the beginning, I was working on a lot of ceramic Malas and Garlands. I had a collection of Tibetan and Japanese metal bells hanging on my studio door, and one day I decided to make a few in clay. The idea has just grown from there. I never really tire of applying new ideas to the bell. It's a beautiful object in itself.
R+T: What is the most rewarding part of your work?
That I can't answer, but I can tell you when the kiln opens it's the most exciting.
THE STUDIO
R+T: Tell us about your studio space… How did you find it? What drew you to it? And what impact does it have on your work?
I've been in my studio now for about 1 ½ years. My first studio was in an old printing warehouse building in Williamsburg. I called it 'Macho Studio'. There was always heavy machinery running, no heat or air conditioning, and clay dust everywhere, but I loved going there everyday. Now I've moved to a studio near the Gowanus Canal. This one I call the 'Princess Studio'…it has a kitchen, heat, air conditioning, and a drain in the floor so I can hose it down. It's a really beautiful studio space and I'm so grateful to have found it.
R+T: How would you describe the atmosphere in your studio?
Relaxed but focused.
R+T: Tell us about a typical day in the studio… 
I get to the studio at 8:30am after I drop my daughter off at school. I have an hour and a half till anyone gets to work when I poke around, answer emails, make lists and review what has to be done that day. Clay is really rooted in time. You can rarely just start and finish something in one fell swoop. There are usually lots of different steps that require babysitting while the clay sets up for the next step. We have a communal lunch, which is AWESOME. I think I can speak for everyone that works with me that not having to order in or deal with delis for lunch makes us all very happy and well fed. The workday ends at 6pm.
R+T: Is music a part of the process? Who might we hear playing on any given day? 
It's a huge range, but I like to listen to Patti Smith, 70's car driving radio hits, Rolling Stones, Neil Young, Luscious Jackson, Marvin Gaye and lots of old country music. We also listen to a lot of podcasts.
R+T: Top five workspace musts?
There are no must haves…but I can tell you what I'd like to have…a couch, more shelves, a real sit down desk, a new wedging table, and one of those peanut dispensers that hang from the ceiling!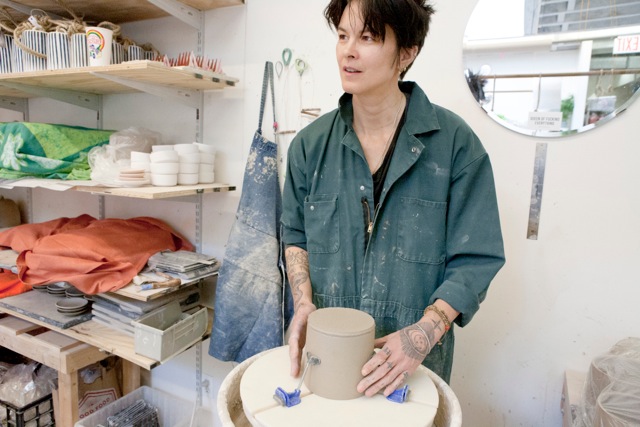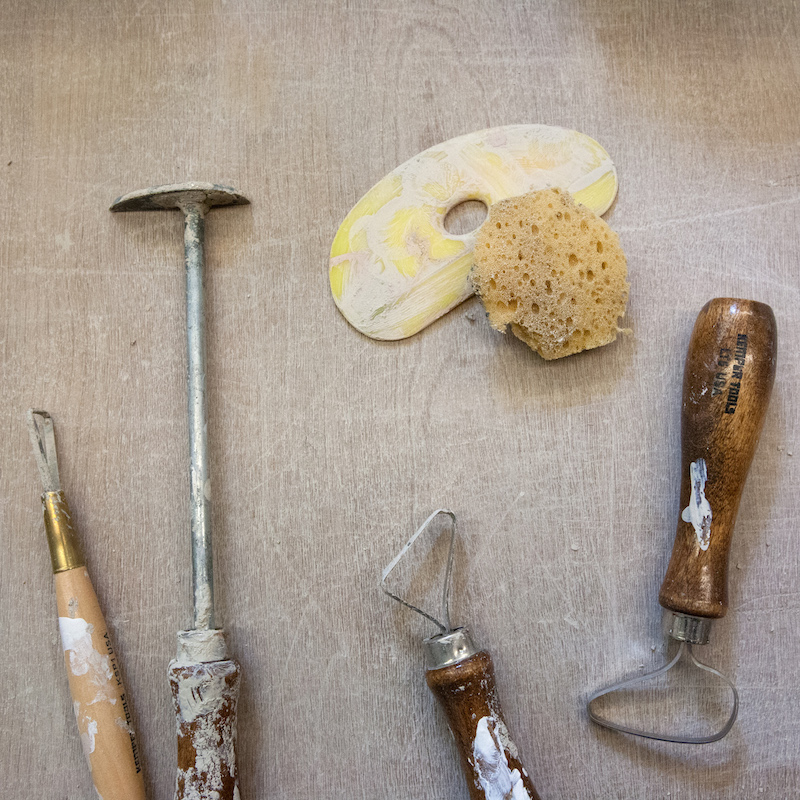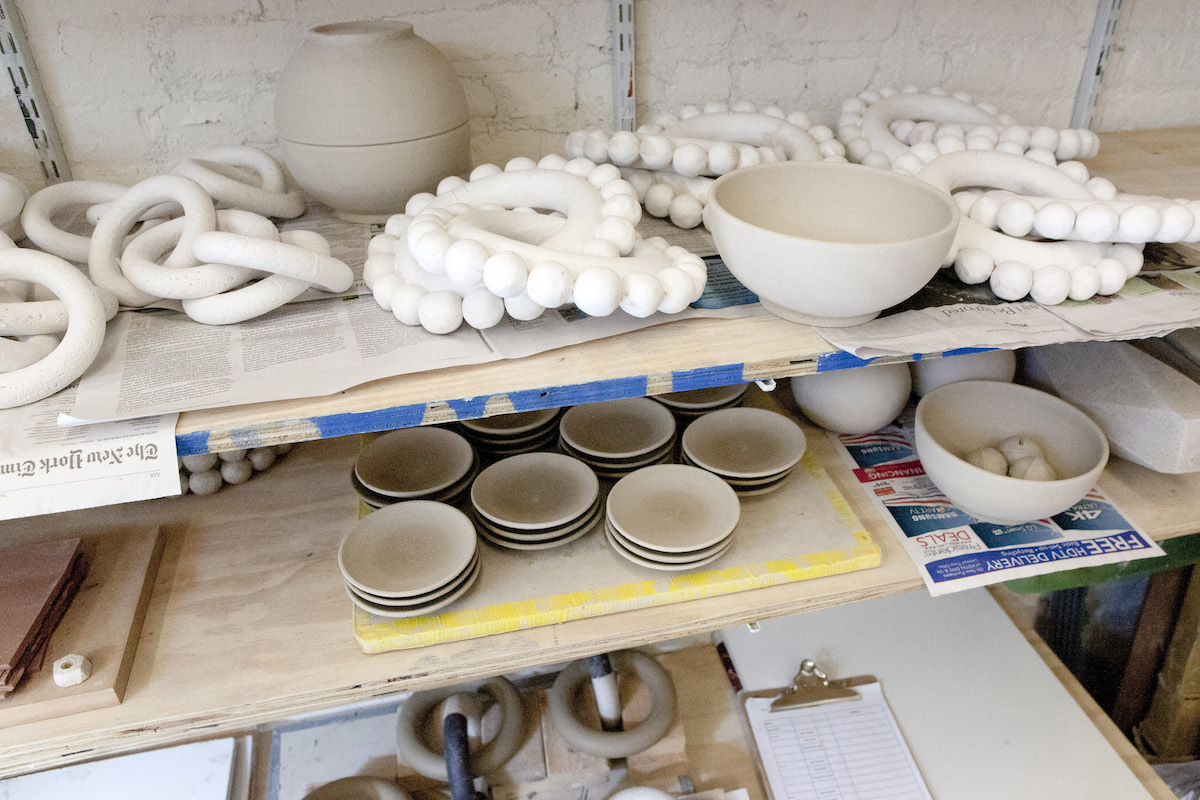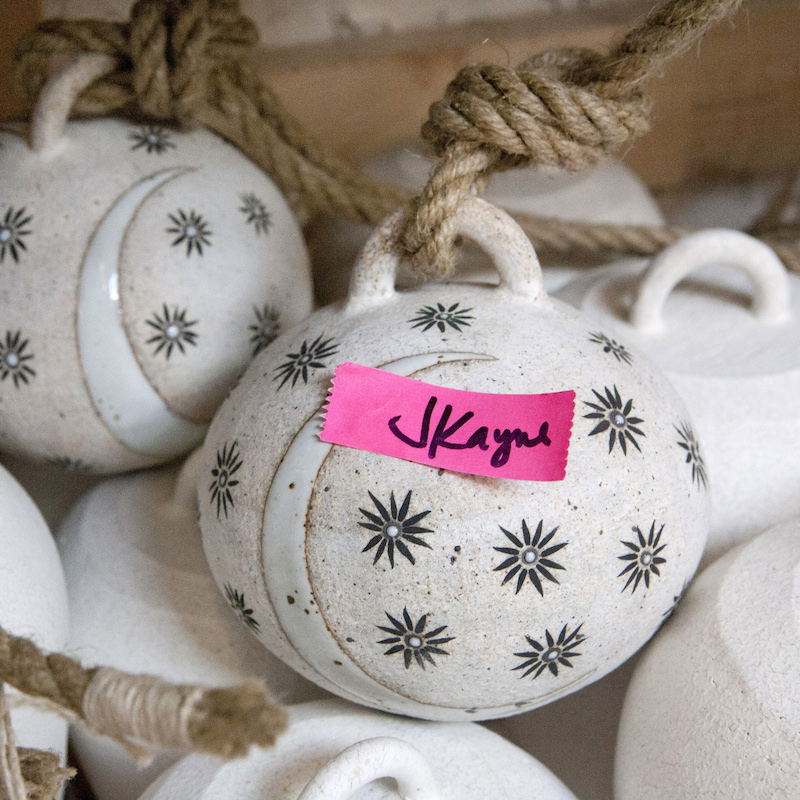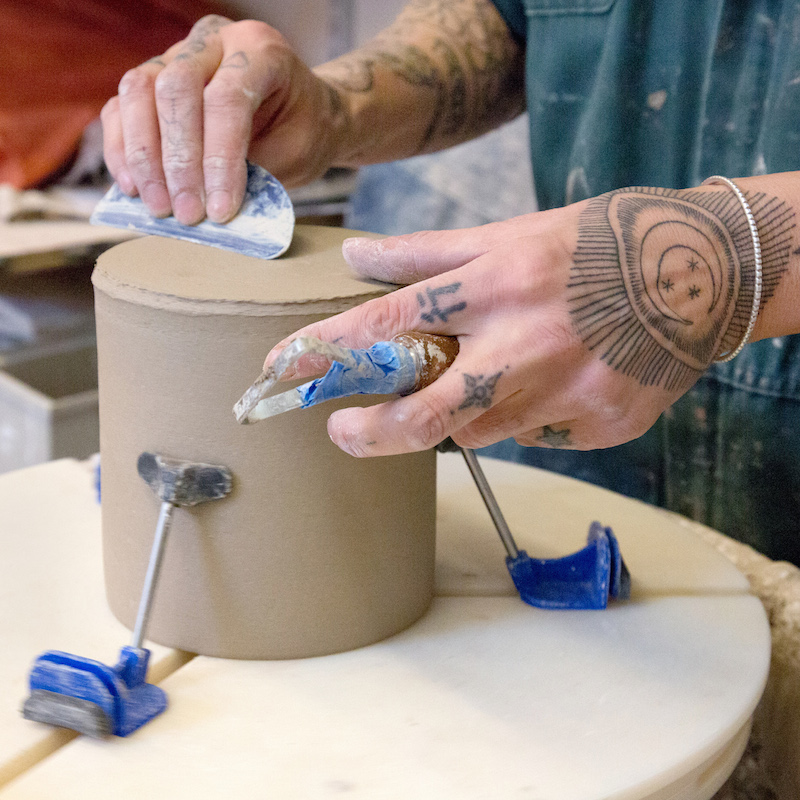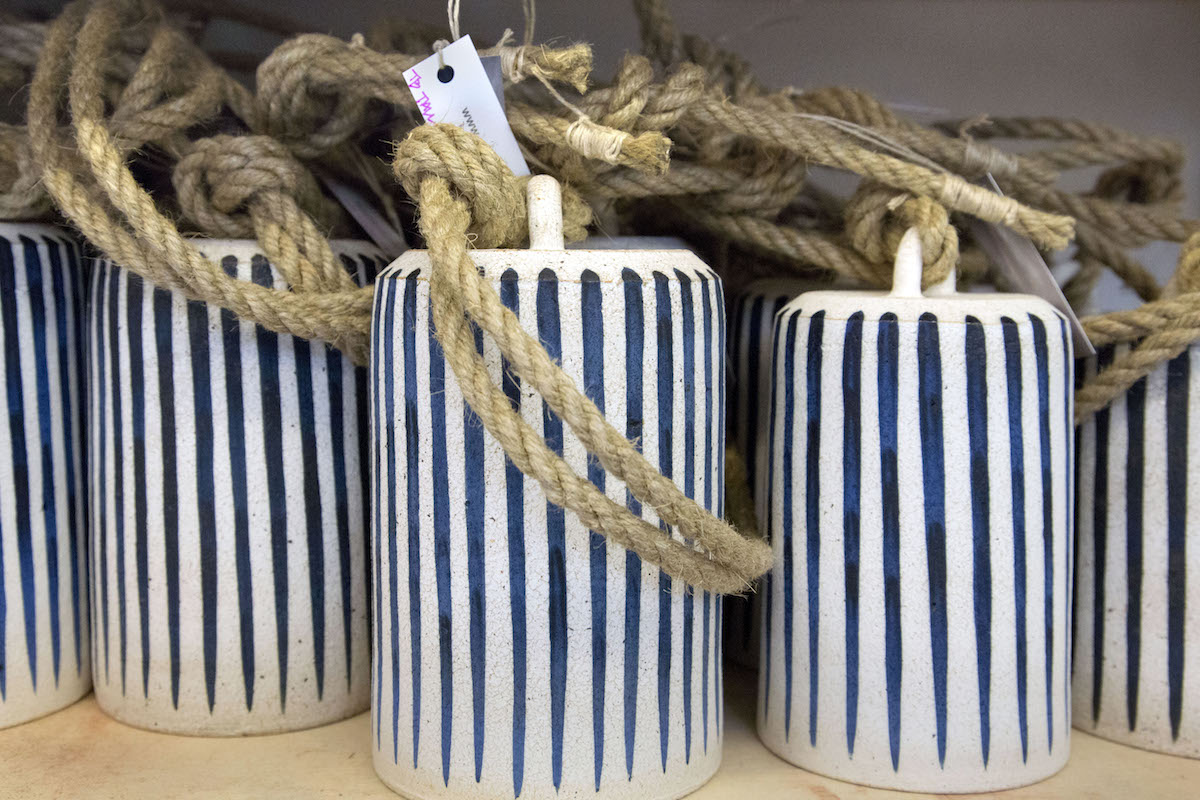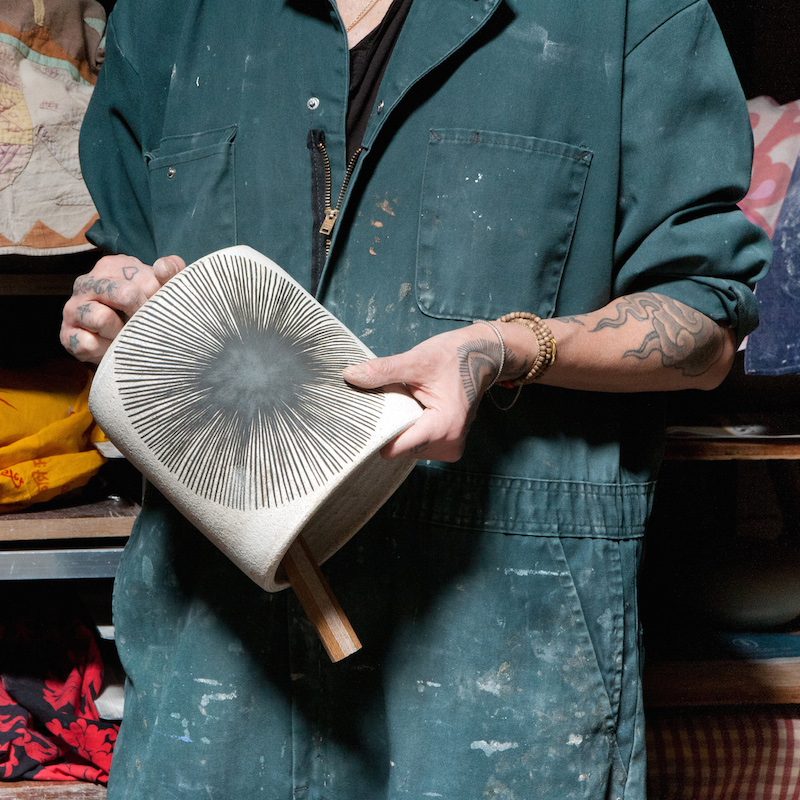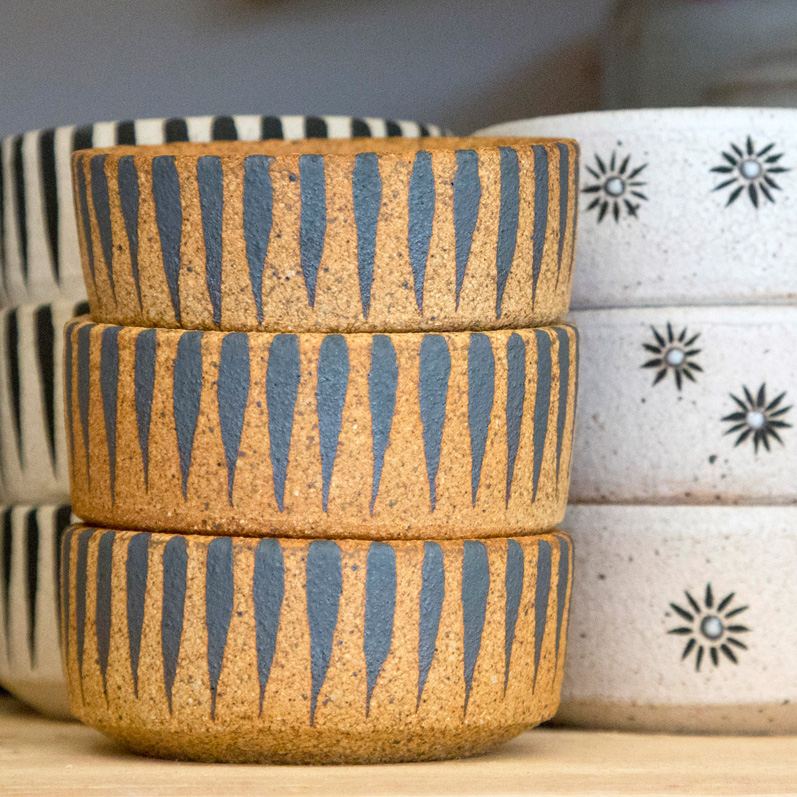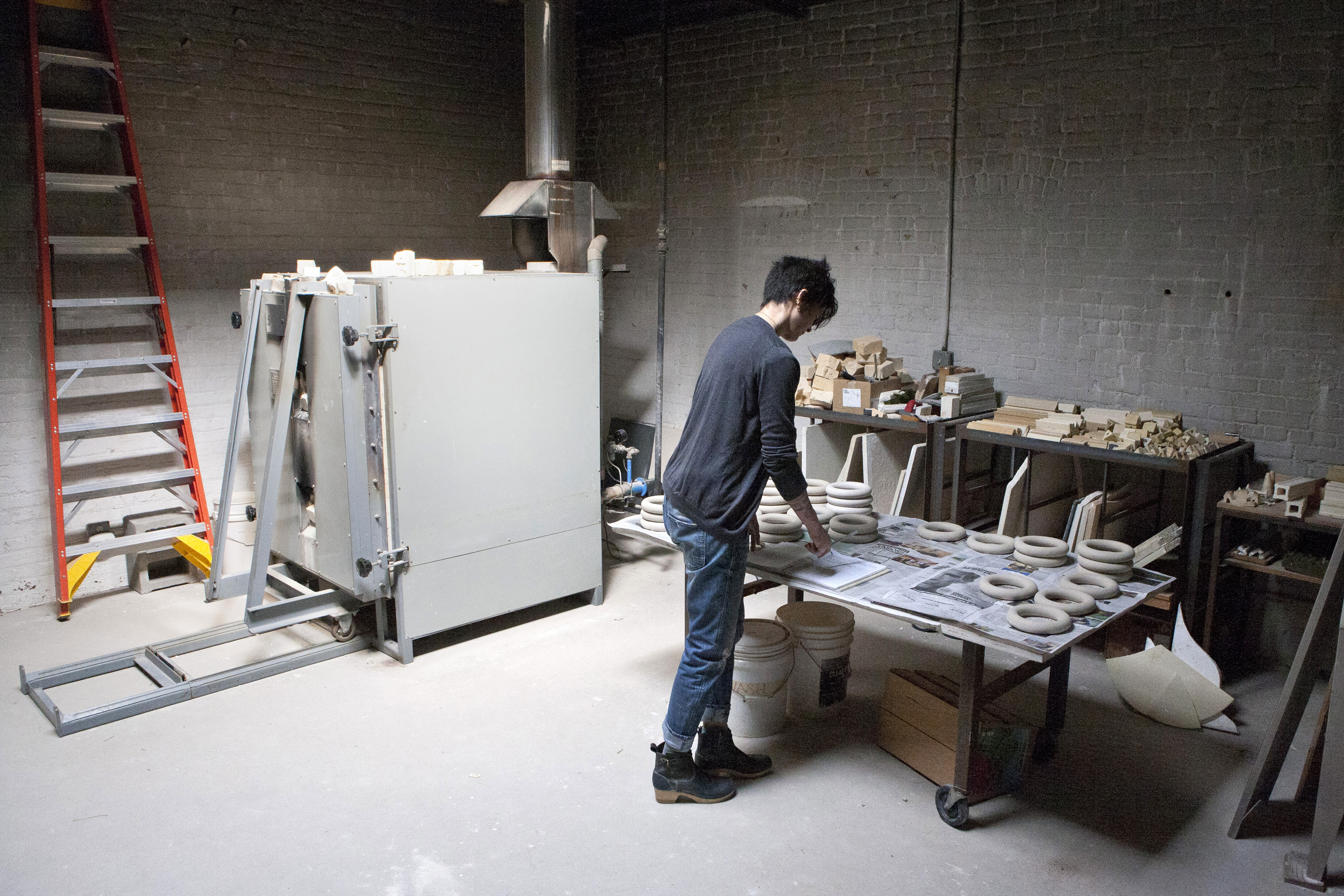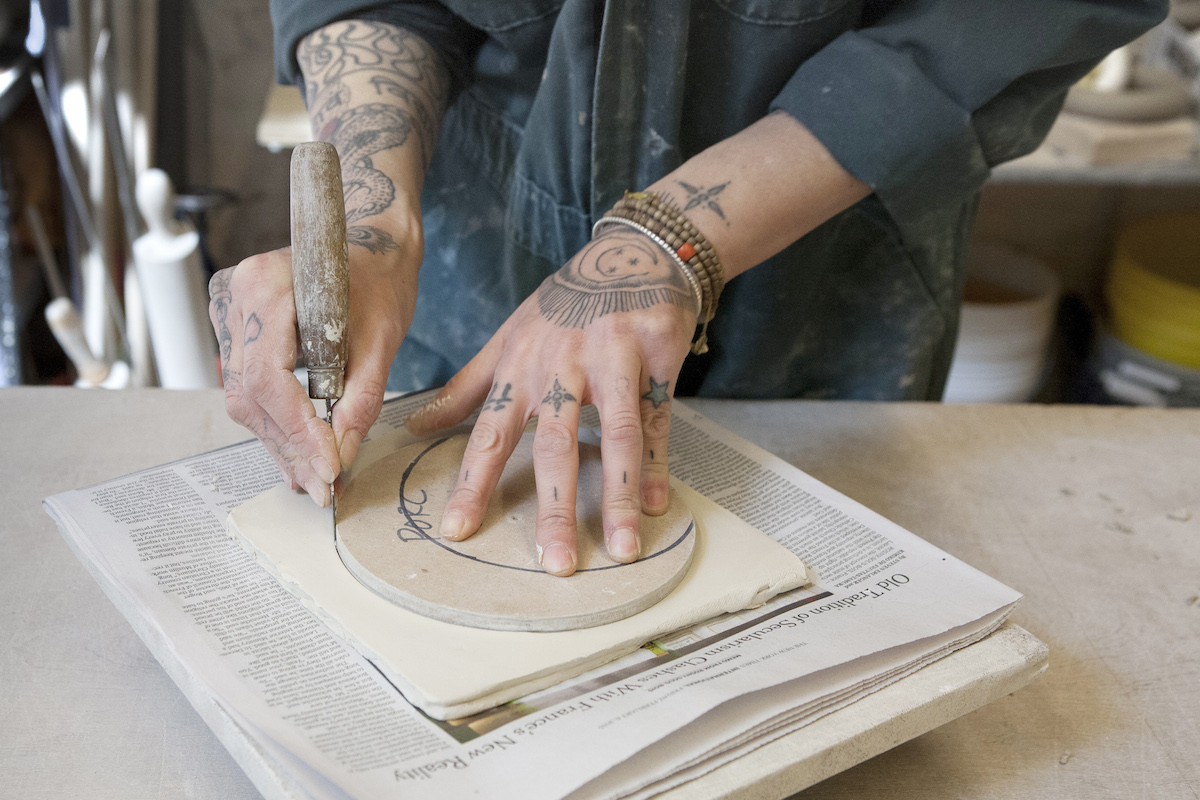 More Stories