Style
Studio Visit: Bash, Please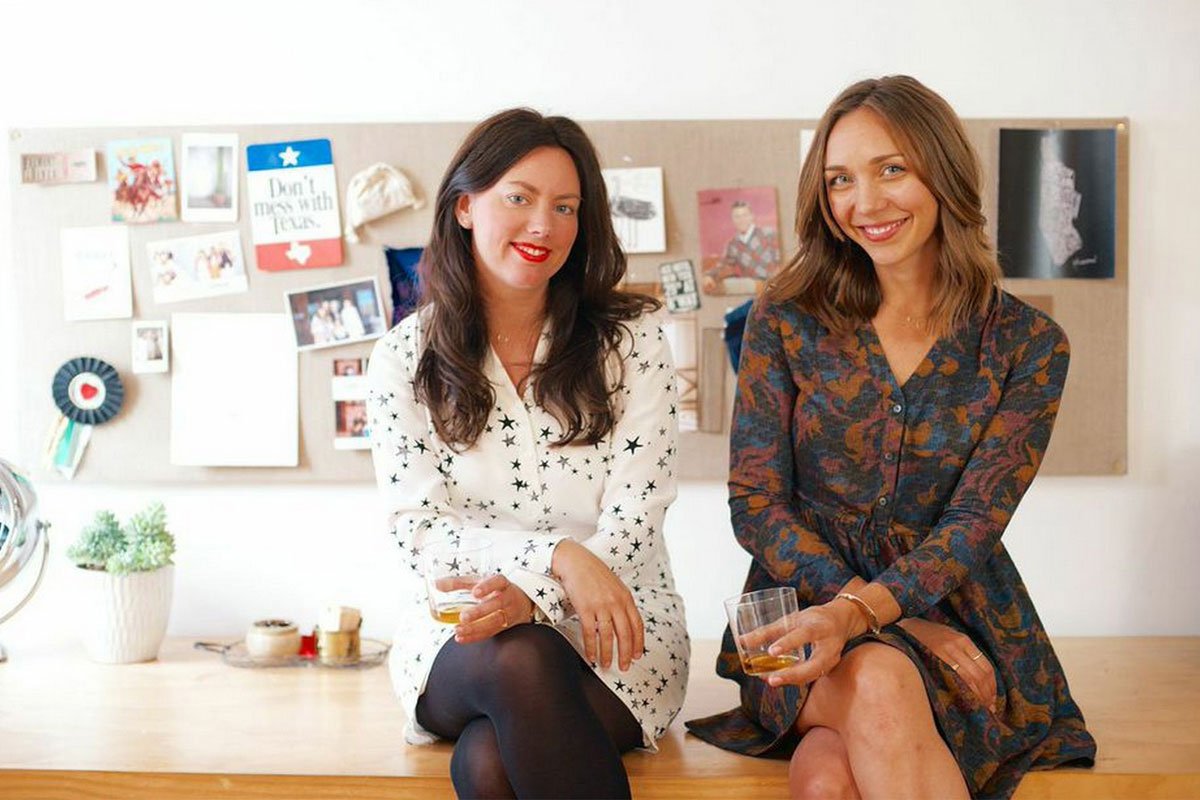 As mentioned previously, after hearing only amazing things about the lovely ladies of Bash, Please, I was so excited to finally meet and collaborate with them on last year's Mother's Day Tea. Needless to say, I was officially hooked. Sweet, laid-back, incredibly talented, and with such a great sensibility, it's no wonder that Paige Appel and Kelly Harris have struck gold with their one-stop shop for creative event and styling production. That said, I was thrilled to get a peek into their studio and process to see where and how all the magic happens. I hope you enjoy this look inside. XXJKE
R+T: How did Bash, Please come to be? Can you share a bit about your individual journeys in event planning, as well as how you came together?
Paige was in film production for 7 years and Kelly in advertising for 5. Both left those careers for various reasons and started their own event design/production companies separately 6 years ago. They met online, had coffee, and have been inseparable ever since. Paige's company was called Bash and Kelly's was called Yes, Please so they combined it into Bash, Please.
R+T: How do you go about the task of turning creative visions into fully functioning realities? Do you have a formula or list of elements that must always be considered?
We always look to Feng Shui and color theories to create the grounding force of an event or design. We rely heavily on objects such as art, fabric, fashion, nature, etc to inspire the palette and then consider the space for creative installations. Sometimes we will have a client who says "we love green" and then it's our job to find the right green and execute it in the most sophisticated way for the nature of the event. We then build from there with the logistics and thematic elements we can realistically produce for the budget and style.
R+T: As a full-service event planning company, you wear many hats…do you have a favorite?
Anthropologist. 🙂
R+T: Tell us about your studio space… How did you find it? What drew you to it? And what impact does it have on your work?
Our studio space is in the Culver City Industrial District right next to one of our favorite designers, The Elder Statesman. We like Culver City because it's right between the West Side and East Side of LA so it's easy for our clients. No one on the West wants to go Downtown, and no one Downtown wants to go to Venice.
We were drawn to the space because it has a communal bull pen room for all of us to collaborate and feed off of each other (we often talk things out too much of the day) as well as feels insulated enough to put our heads down and focus. We love the peeking light windows and the sea grass flooring, which we put in before we moved in.
R+T: How would you describe the atmosphere in your studio?
Paige: Earthy and organized.
Kelly: Familial and eclectic.
R+T: A well-designed studio is one that…
Paige: Works in your favor.
Kelly: Makes you feel inspired to create.
R+T: Tell us about a typical day in the studio…
There is always the morning girl time catch up. The BP team has a healthy stable of interesting life tales and we all like to keep up and encourage each other in our personal lives, so that kicks the day off. Then, there is a focused client meeting on what tasks need to be accomplished that day, which usually includes a Pantone book, notebooks, and Pinterest sharing. Then there are usually phone calls with various vendors, walk-throughs at venues, reviewing proposals and food tastings, calendar planning, sending the interns to Downtown fabric stores, creating design boards, updating budgets, bookoo of correspondence, and so on! It really is a mad house of hard work and fun.
R+T: Top five workspace musts?
Paige: Organization, beautiful objects, intentional spaces, good people, fresh pressed green juice in the fridge.
Kelly: Pantone Book, good lighting, fast Wi-Fi, accessible inspiration, Jenny Lewis on the iPod.
R+T: If you had to, could you pick your favorite event ever planned?
Paige: This is so hard. I would say it was an epic 3-day Mexico wedding that we planned for the coolest clients. We danced till 4am with them on a platform over the ocean.
Kelly: I loved this one Bat Mitzvah we planned at the Book Bindery where we transformed the space into a Soho House lounge meets a confetti disco.
R+T: What is the most rewarding part of your work?
Paige: It really is hugging and laughing and crying with our clients at the end. We are lucky to be a part of major life moments and get close to people on a personal level that is so moving.
Kelly: Ditto. And all the good food, travel and fun we have together.