Entertaining
Setting the Table for Fall Gatherings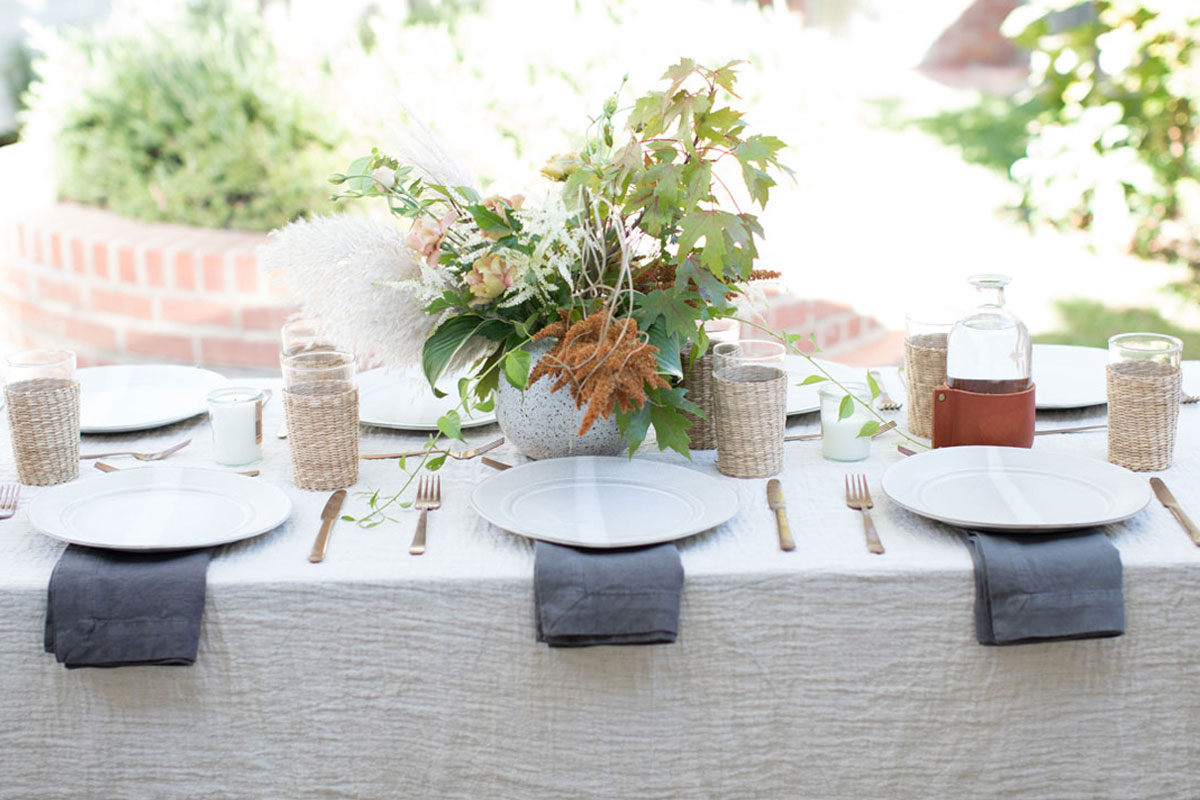 As the weather gets cooler and the days get shorter, you may be thinking about hosting cozy gatherings with friends and family at home. I hosted our team to celebrate the launch of our Home collection recently and it was a great excuse to enjoy the beautiful fall weather outdoors. If your space and locale allow for outdoor entertaining this time of year, take advantage! 
For the table, I wanted to incorporate fall textures and colors in a soft, subtle way. I used tan linen tablecloths from Parachute Home that would work any time of year, adding a little more mood with napkins in a soft charcoal color. Eric Bonnin's oat-color plates and Canvas cutlery in copper helped to build the fall color story. And, of course, the florals really drove the point home. 
Kristen Caissie of Moon Canyon created the displays using pampas grass, astilbe, lisianthus, bittersweet vines, amaranth, and maple leaves. She placed them in Victoria Morris' speckled Orb vases for a homespun feel. For another spin on this idea, check our latest Floral Encyclopedia story with Kristen, which plays with some of the same meadow-like elements. Whether you're setting the stage for a meal or just getting your home ready for fall, it's amazing how much a seasonal floral arrangement can help to set the scene. 
Next week I'll be sharing some new recipes that are perfect for your fall gatherings but I have to mention the dessert we enjoyed during this particular dinner, pictured below. It was Coco Bakes' Seasonal Fruit Shortcake and it was as delicious as it was photogenic. The cake is made with sheets of vanilla cake soaked in fresh fruit puree then layered with homemade coconut cream and seasonal farmers' market fruit on top. Such a crowd pleaser! XXJKE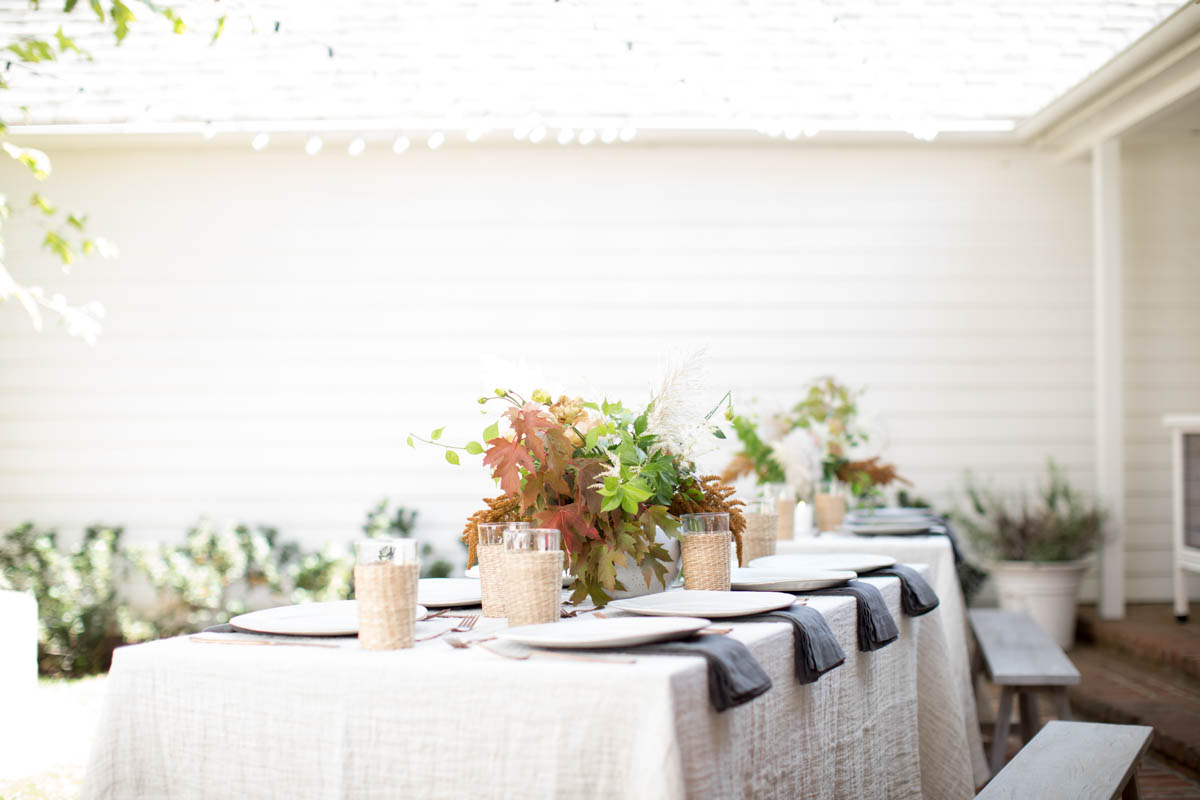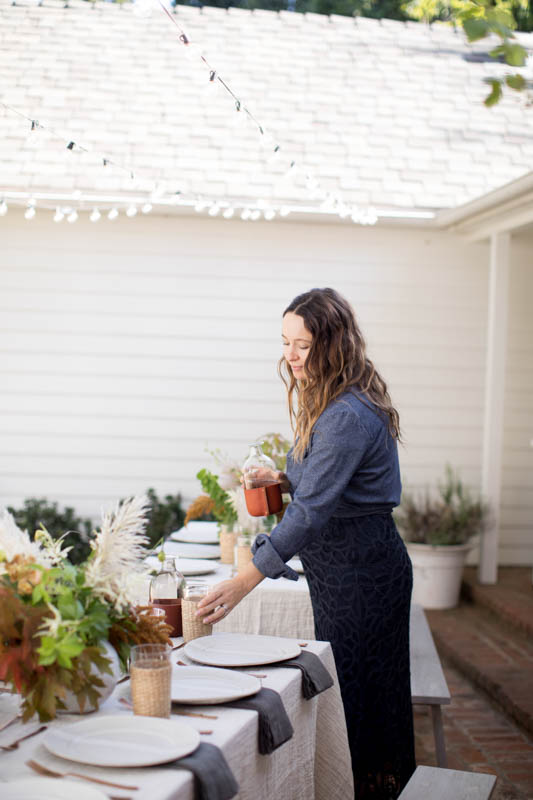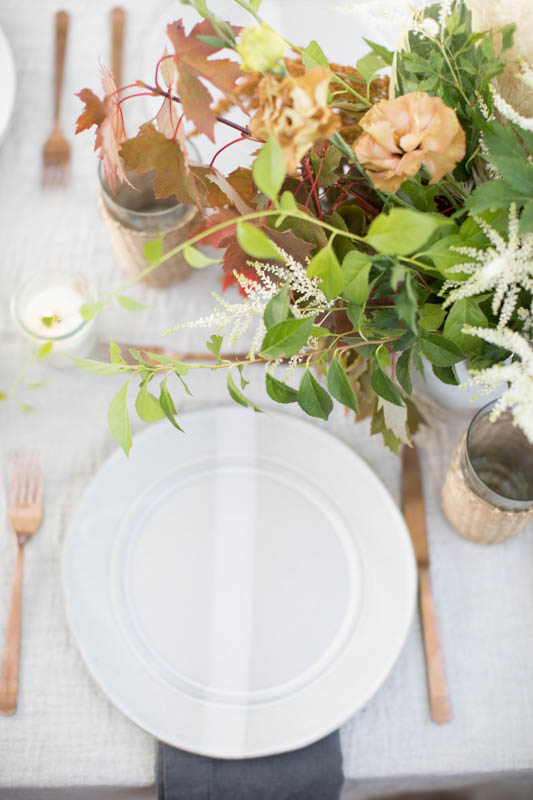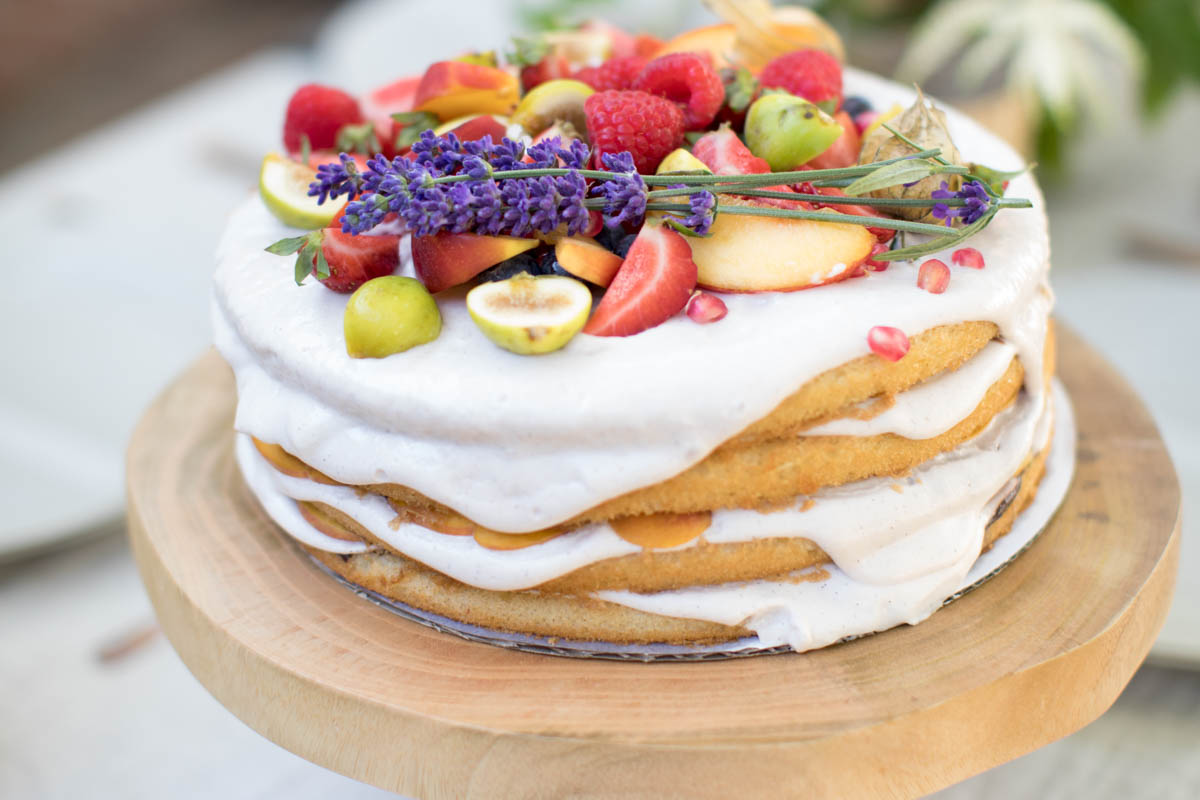 More Stories