Entertaining
Setting the Table for a Holiday Lunch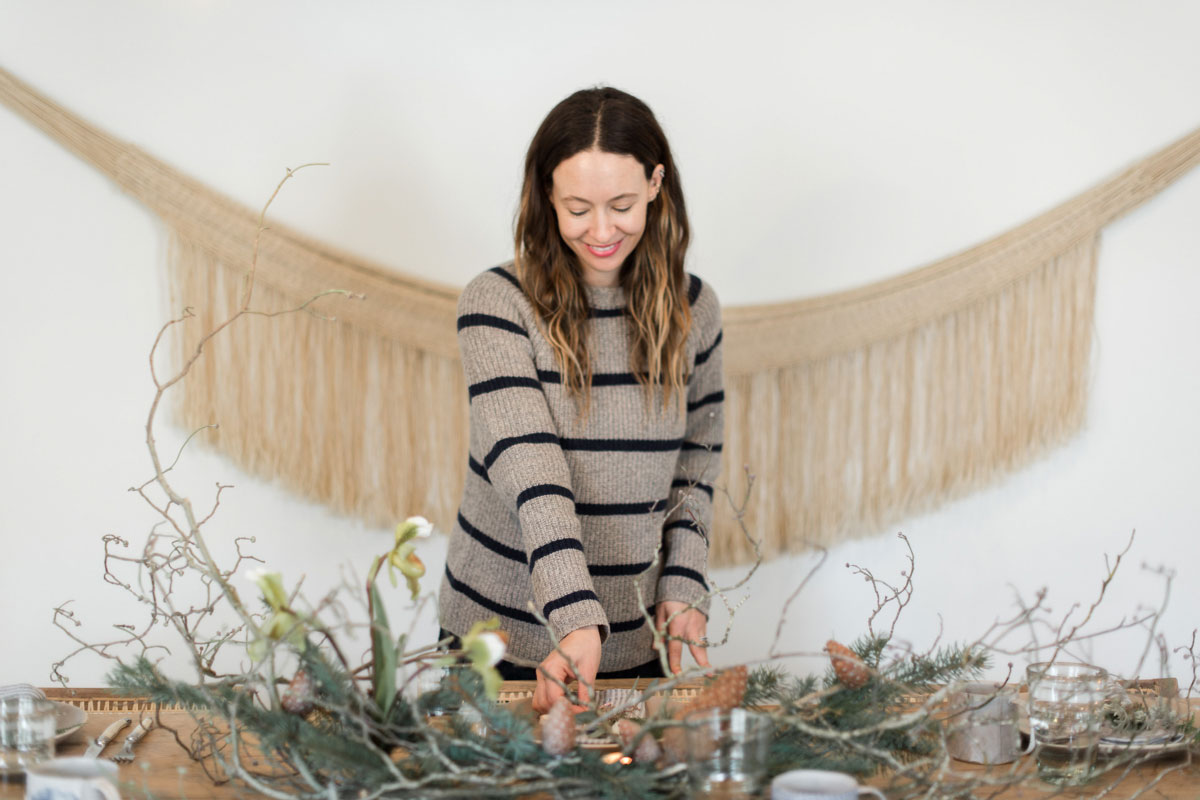 The holiday season is traditionally a time to cook all of your favorite recipes, but it's also a great opportunity to try new dishes too. For our latest edition of In the Veggie Kitchen, holistic chef Pamela Salzman, Suzanne Hall from The Chalkboard Mag, and a few of our friends got together at my house to try out some healthful holiday-season plates.
For place settings I used grey plates from Heath Ceramics, cutlery from Brook Farm General Store, Bitters Co glasses, and BDDW's beautifully intricate bowls and mugs. Created by BBDW's founder Tyler Hays in his Philadelphia studio, the limited-edition, hand-painted ceramics are distinctive without being loud. We'll be doing a pop up with BDDW in March at our Brentwood store that I'm very excited about. Stay tuned for more on that in the New Year!
To complete each setting, I added Hale Mercantile linen napkins (sold in JK stores), floral bundles, and some wooden place cards that I found at a floral store in Telluride, Colorado. You can find similar designs on Etsy or make them yourself, even—they're perfect for winter table settings.
For the center of the table, Holly Vesecky of Hollyflora made a simple and striking centerpiece using dormant dogwood branches, pinecones and silver fir with lady slippers for a modern woodland feel.  
Stay tuned tomorrow to get all of Pamela's amazing recipes from our gathering including Christmas wild-rice salad, whole-grain chocolate cake, and more. XXJKE