Living
Sakara's Whitney Tingle & Danielle Duboise on the No-Diet Diet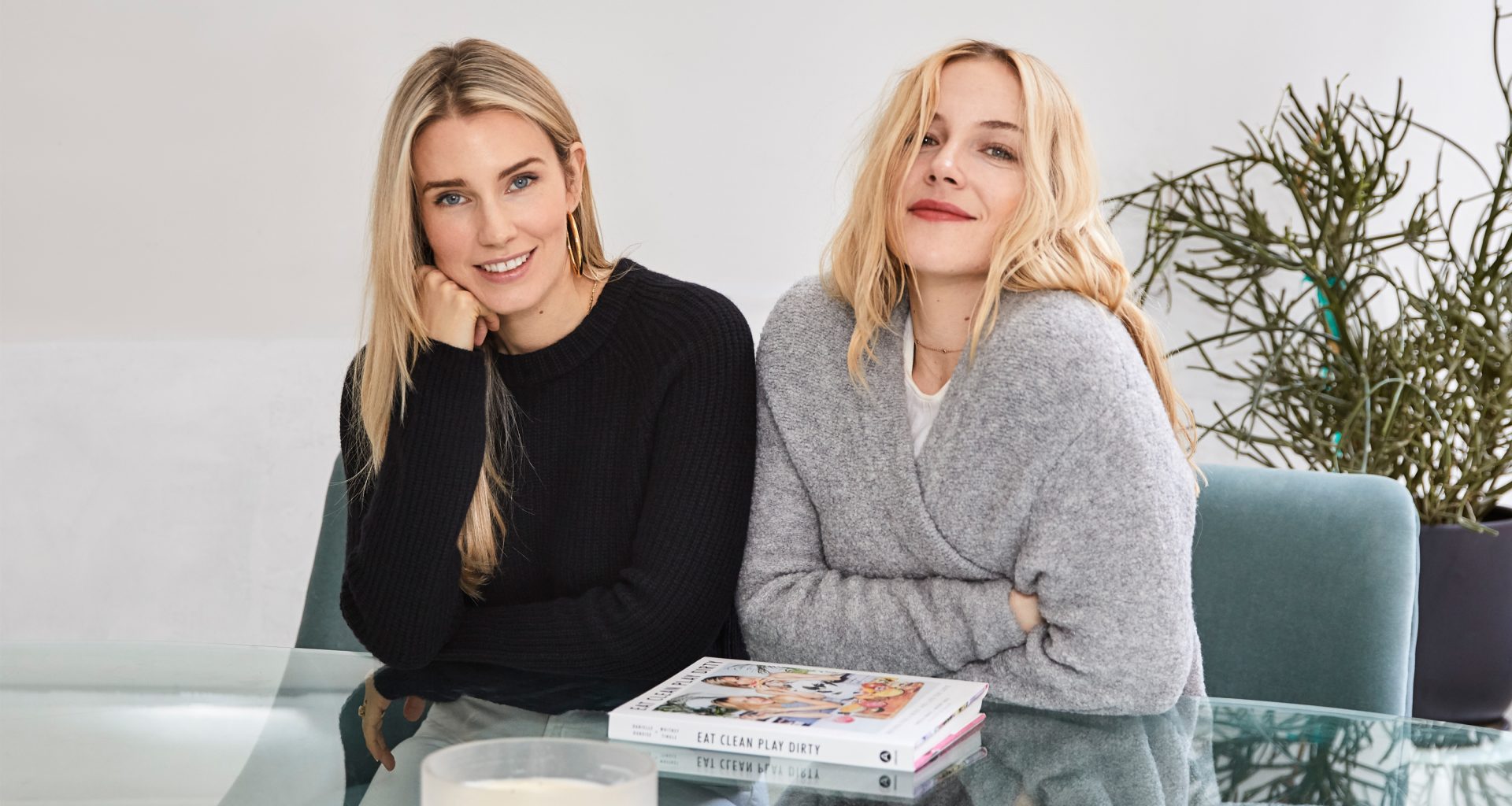 When it comes to living a healthy life, the stress of getting it right can sometimes outweigh the benefits. Sakara wants to change all that. Whitney Tingle and Danielle Duboise founded their meal delivery service in 2011, and since then it's seen enormous growth, earning a devoted following. These two experts and entrepreneurs share their journey to success, their set of easy rules to follow, and how they're changing people's approach to living well and eating right.
Rip & Tan: How did the Sakara journey start?

Whitney Tingle: Danielle and I are from Sedona, a spiritual mecca in Arizona. It's this special place in the Southwest, filled with energetic vortexes, shamans and healers, crystals and chlorella tablets. We're always grateful to have grown up this way because it opened our eyes to all sorts of possibilities; we grew up with free thinking and creativity. We both moved to New York City for different reasons and we lived together in this teeny apartment in SoHo. We also were in our lowest of lows; I was working on Wall Street, working exhaustive hours, eating meals quickly in between meetings, and drinking excessively to keep up with the boys at networking events. The cystic acne I had been battling for a decade was at its worst.

Danielle, on the other hand, was battling with a lifetime of yo-yo dieting, and had just come back from a 21 day retreat in southern Arizona where the first seven days were a water fast. She was on track for a degree in pre-med and biochemistry, but was learning so little about nutrition in her studies. This was then when something clicked; we needed to learn how to heal ourselves through food.

We made it our mission to transform lives through food as medicine. We needed to figure out what it would mean to eat in the healthiest way possible; no extremes but it had to work and it had to taste good (Danielle never wanted to diet again!). We spent years studying, researching and talking to everyone we could find—shamans, integrative doctors, gastroenterologists, acupuncturists, MDs—we found the common threads of ancient nutrition modalities like Macrobiotics and Ayurveda and cutting-edge nutrition science to create what is now Sakara's 9 Pillars of Nutrition.

After a few weeks of eating this way, our lives were changed. It sounds dramatic but it's true. We felt incredible physically, but with that came an emotional and mental shift that I don't think we could have anticipated. We knew this transformation couldn't just be kept to ourselves and so we decided to start cooking these meals and delivering them to friends. Now we are a nationwide company and deliver to all 48 continental states—it's incredible, and we're only at the beginning.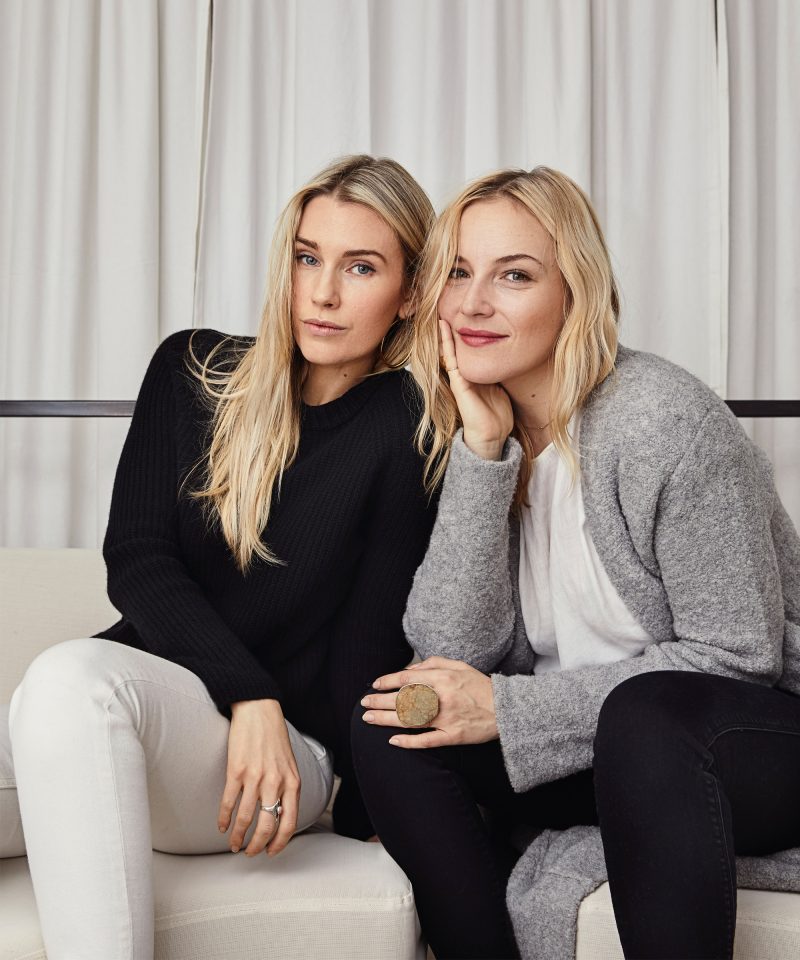 Rip & Tan: The scientific information on the website is surprisingly easy to understand—it's written in a very conversational, approachable tone. How did you establish the voice and tone of your brand?

Danielle Duboise: When we began our mission, wellness was not en vogue. From the beginning, we've wanted to seduce you into eating your greens, into loving your body, and quieting the narrative that "less is better" or that eating well is a flavorless, dull existence. We think that food should make you feel sexy and powerful—and in that, we want to share the science behind the spirit. The Sakara nutrition protocol was created through extensive scientific research, and understanding many healing modalities, but we wanted to inject our own twist of fashion, sexiness, spirit into it. The beautiful thing was that it resonated with so many people.

Rip & Tan: How did you choose your team of experts that make up your Science & Advisory Council?

Danielle Duboise: This group of experts has served as inspiration and mentors to us, as the integrity of creating nutrient-dense and science-backed meals remain our first priority. Robin Berzin and Aviva Romm have become close friends who are revolutionizing modern medicine and holistic health— Dr. Romm even worked with us to help develop our Level II Expert Cleanse. They each came into our lives through different ways; we actually ran into Bobby Flay in Neue House and introduced ourselves.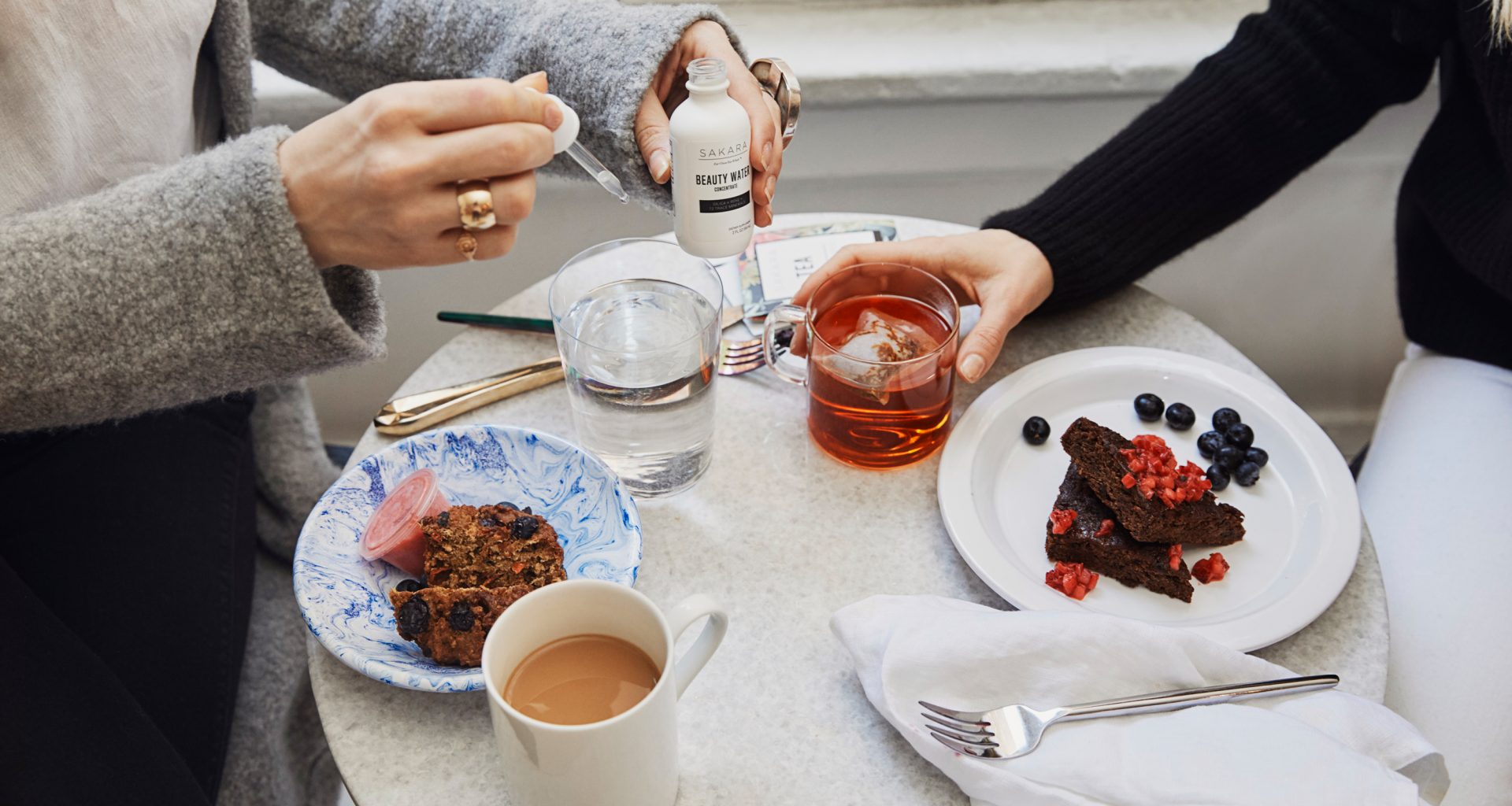 Rip & Tan: What did the wellness industry and meal delivery landscape look like when you started this company? How has it changed since?

Whitney Tingle: When we began, people were doubtful. Sending healthy food through the mail?! There was a lot of doubt about how it would work. As we all know now, in these last few years the meal delivery service industry has exploded. The wellness industry has become more and more mainstream and chic, but it definitely wasn't when we started. There was this camp of granola, Birkenstock health— but we were set on carving a path toward taking care of your body and empowering yourself through learning what feels good in a sexy, fashionable way. People didn't even know what "plant-based" was. It can be confusing with everyone trying to jump on trends, but we've stayed true since the start.

The Sakara nutrition protocol is not about trends, or catching on the latest buzzy superfood ingredient. We are about creating meals that will nourish you from the inside-out, through transforming your microbiome and we do this through food as medicine. No gimmicks, just nutrient-dense, whole, organic, clean food. 
Rip & Tan: Does one Sakara meal plan fit all? Have you thought about tailoring your offerings to bodies at different stages or customizing for individuals?

Whitney & Danielle: We always encourage people to listen to their bodies, and it's OK if they feel called to supplement — and we offer nourishing options in the Clean Boutique to help sustain your energy. That being said, our meals are nutritionally designed to give you the foundation of all the minerals, vitamins, phytonutrients, and fiber that you need in your week— the building blocks of what your body requires to be its most vibrant and thrive in health. From there, the rest is up to you; you know your body best. We help you get rid of the clutter (processed foods, negative self-talk) so you can listen to your intuition and gain body intelligence.

Rip & Tan: Where do you source your ingredients and how do you make sure they are up to your standards?

Whitney & Danielle: We work closely with some of the most incredible sources and growers—we believe wholeheartedly that one should know their farmer. We've even been able to revolutionize many of their business practices with the volume of meals we create each week. It's incredible. Whether it's local, hydroponic greenhouses, or sourcing from around the world — the integrity to source organic and the highest quality possible is our priority.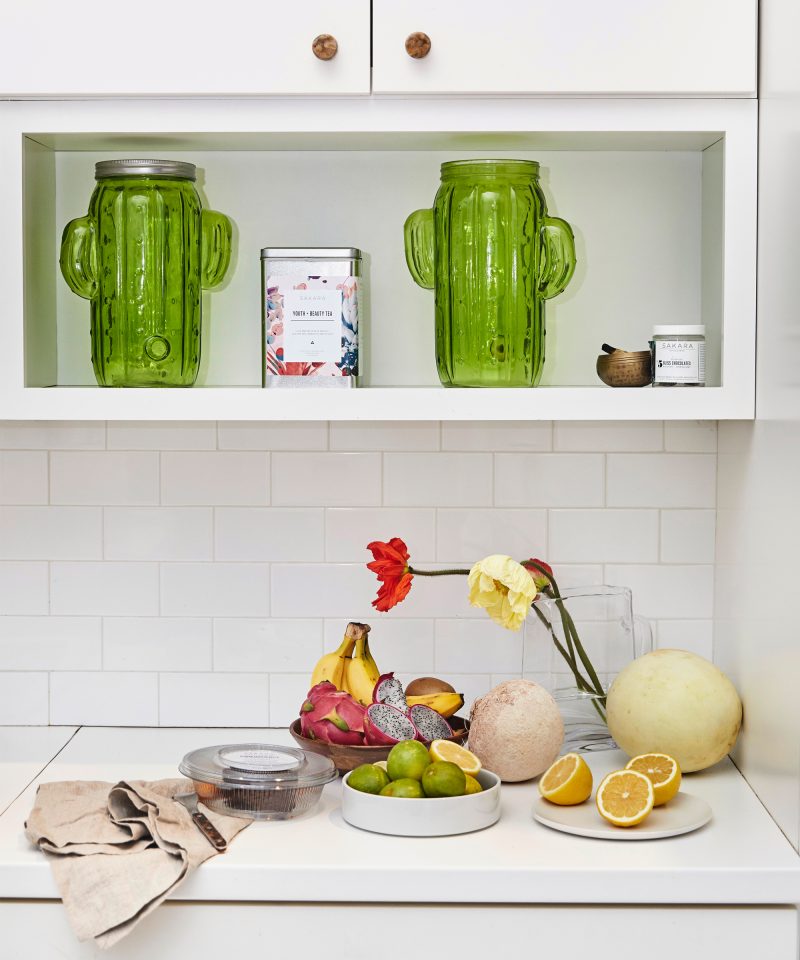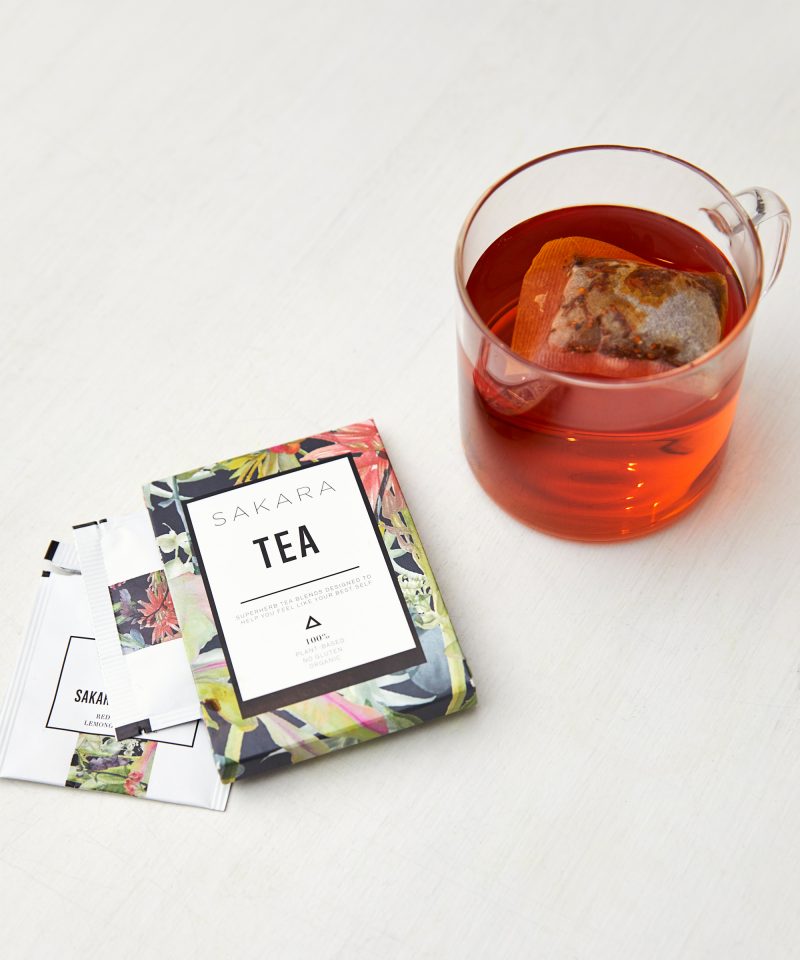 Rip & Tan: One of Sakara's 9 Pillars of Nutrition is to "eat your water." What does this mean?

Whitney & Danielle: Eating your water is one of our most critical pillars— when you eat water-rich foods, you hydrate on a cellular level plus the added benefits of the fiber and phytonutrients help to lock in that hydration. If you Hydrated cells and organs help detoxify your body, increase blood flow, help provide energy and balance your hormones. Processed foods are incredibly dehydrating, which is why we love to fill our plates with fiber-rich, whole clean plants and fruits.

Rip & Tan: Your 10-Day Reset is a popular and affordable choice for many. What is the difference between a reset, a detox, and a cleanse?

Whitney & Danielle: We are so excited to be able to offer different options for people to experience their own version of the Sakara Life. The 10-Day Reset came to be because there were some clients who wanted to be guided towards healing meals but wanted to be the chef. We provide all the tools to help them get there, which includes Sakara Beauty and Detox Water concentrates (to help deeply hydrate and provide necessary minerals— so important for healthful skin and body since modern soil is depleted of minerals it once had), our Probiotic blend that includes prebiotic fiber, 50B CFUs, and digestive enzymes, to break down macronutrients and stimulate stomach acid. In addition, we also include our Sakara Super Powder that includes B12, L-theanine, a phytonutrient-rich greens blend, and plant-collagen. Our 10 Day reset is designed to transform your microbiome, help your skin glow, reset your digestion, and nix cravings and bloat.