Food & Drink
Reset For Winter With Kristina Holey's Kitchari Recipe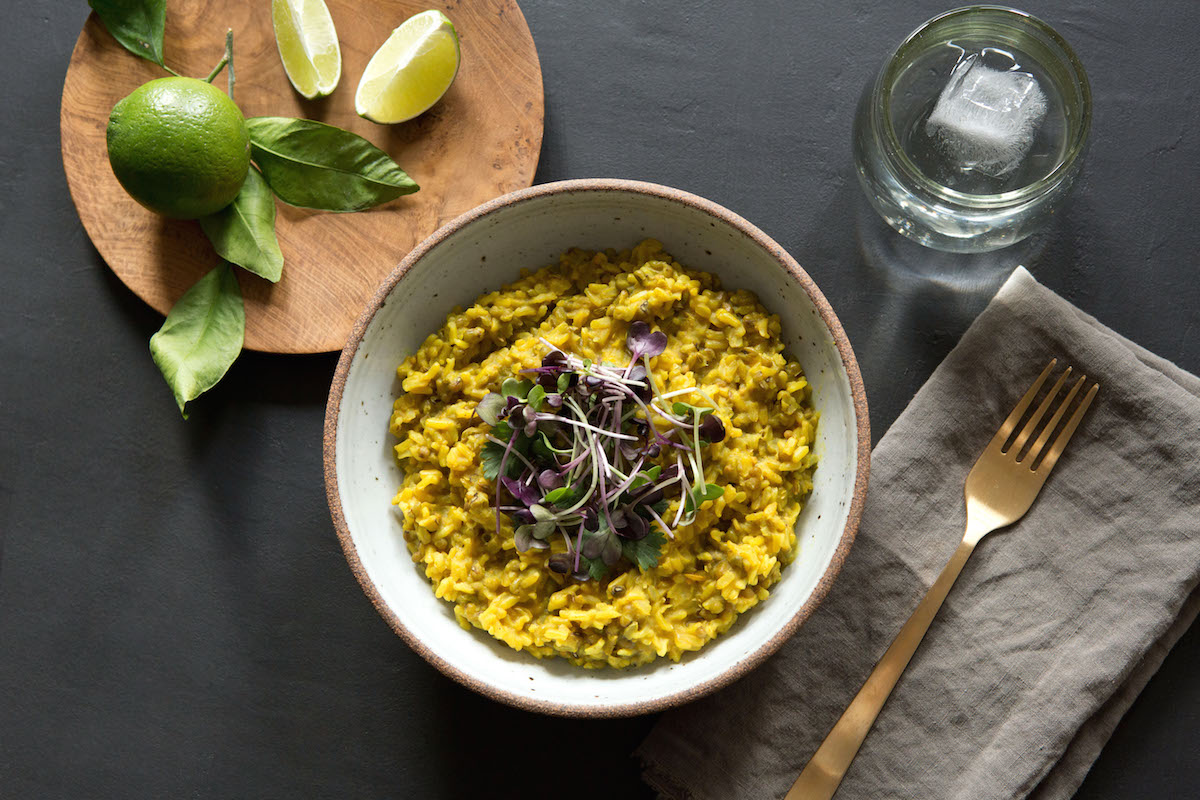 Yesterday I introduced you to Kristina Holey, a San Francisco–based holistic beauty expert who studies skin from the inside out. She and I see eye to eye on many things, one being that what we eat and drink greatly affects our outward appearance. During this challenging time after indulging over the holidays, she suggests a seven-day reset diet that boasts wonderful internal and external benefits. Each season Kristina creates a new meal plan with Jennifer Taylor of Buckwheat to Butter (chef & holistic health coach). One of the recipes from Kristina's 7 day Reset plan is for the detoxifying, easily digestible and warming Kitchari, a common Ayurvedic dish. The porridge is comprised of mung beans, brown rice (or quinoa) and half a dozen flavorful spices including anti-inflammatory turmeric. (I'll share another of her recipes later this week!) I like adding in roasted vegetables as well, which my son loves. XXJKE
Featured Products: Irving Place Studio Camper Salad Bowl, Canvas Oslo Cutlery Set
*If you would like the full 7 day Reset plan it is available for purchase here.
Photos & Styling: Sarah Elliott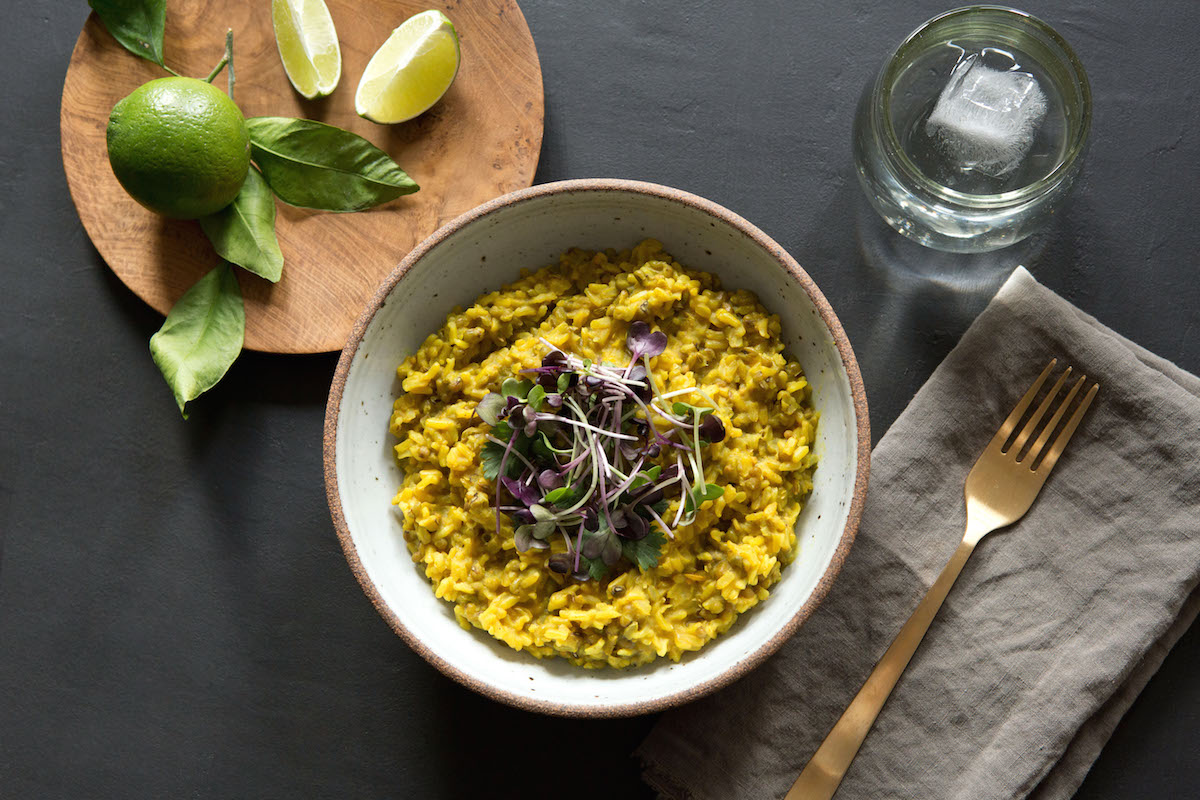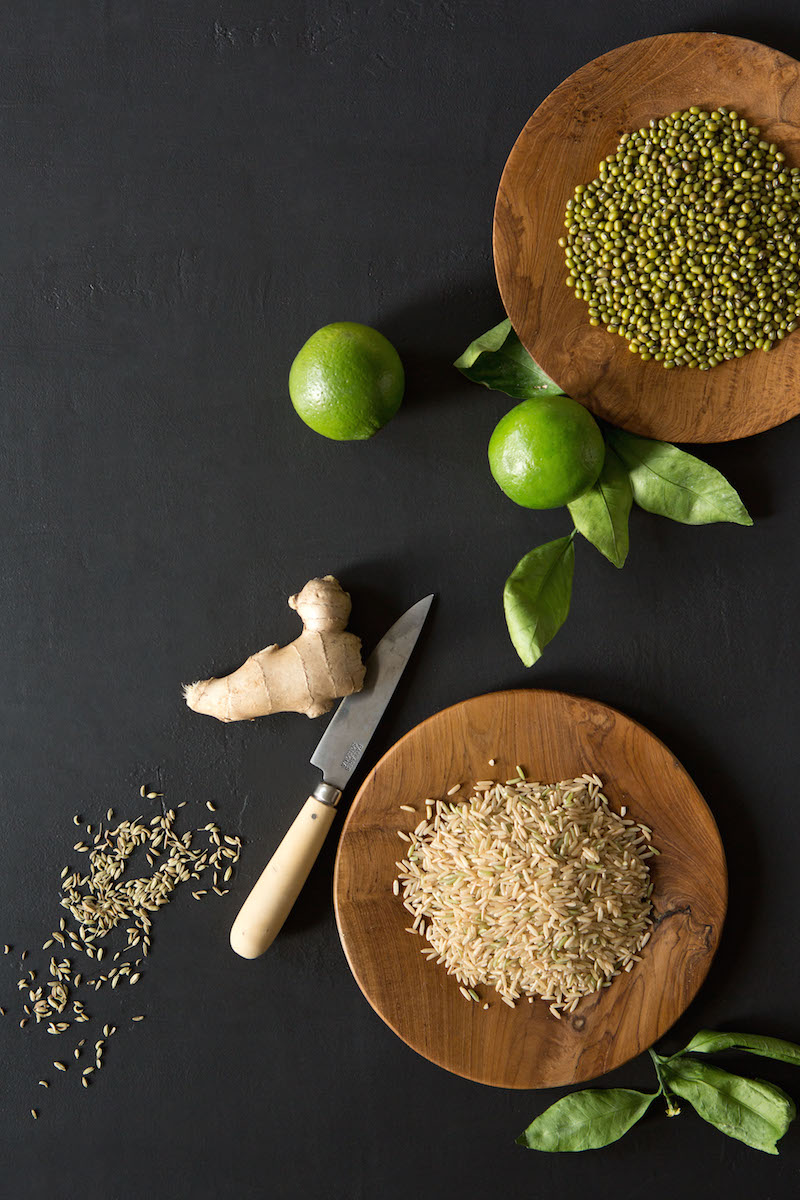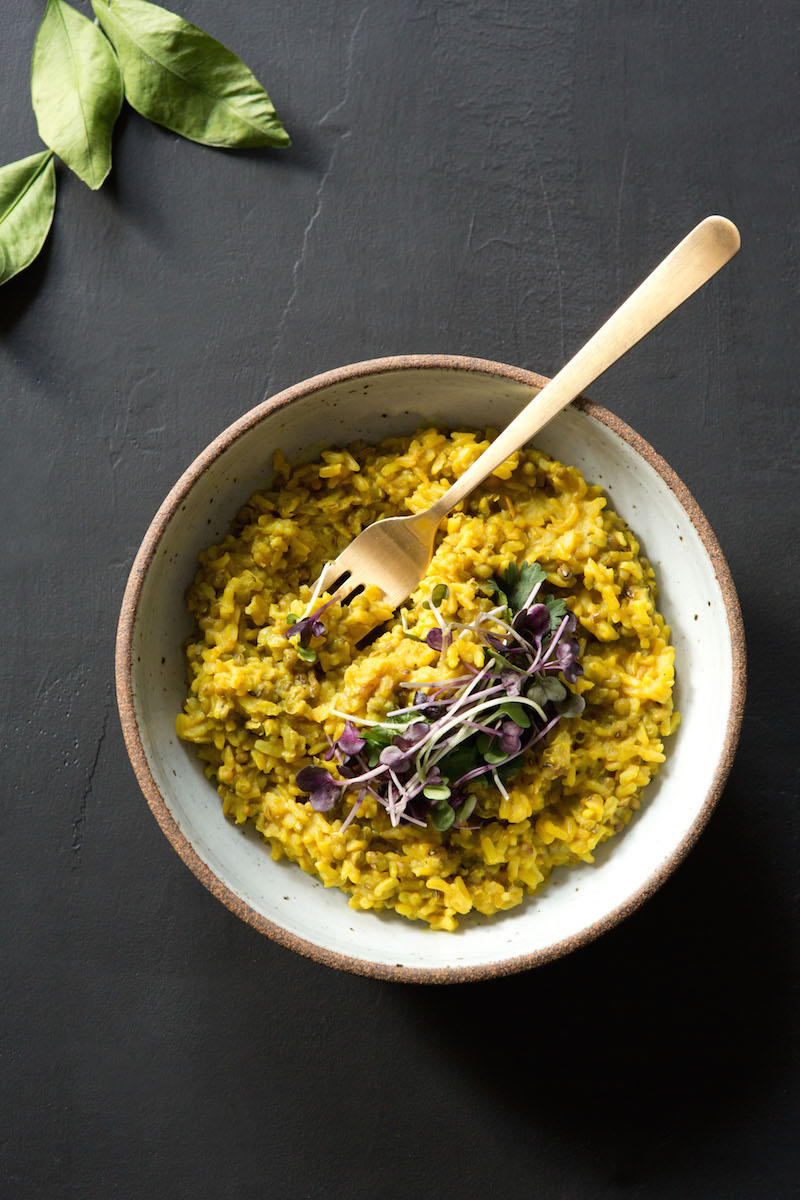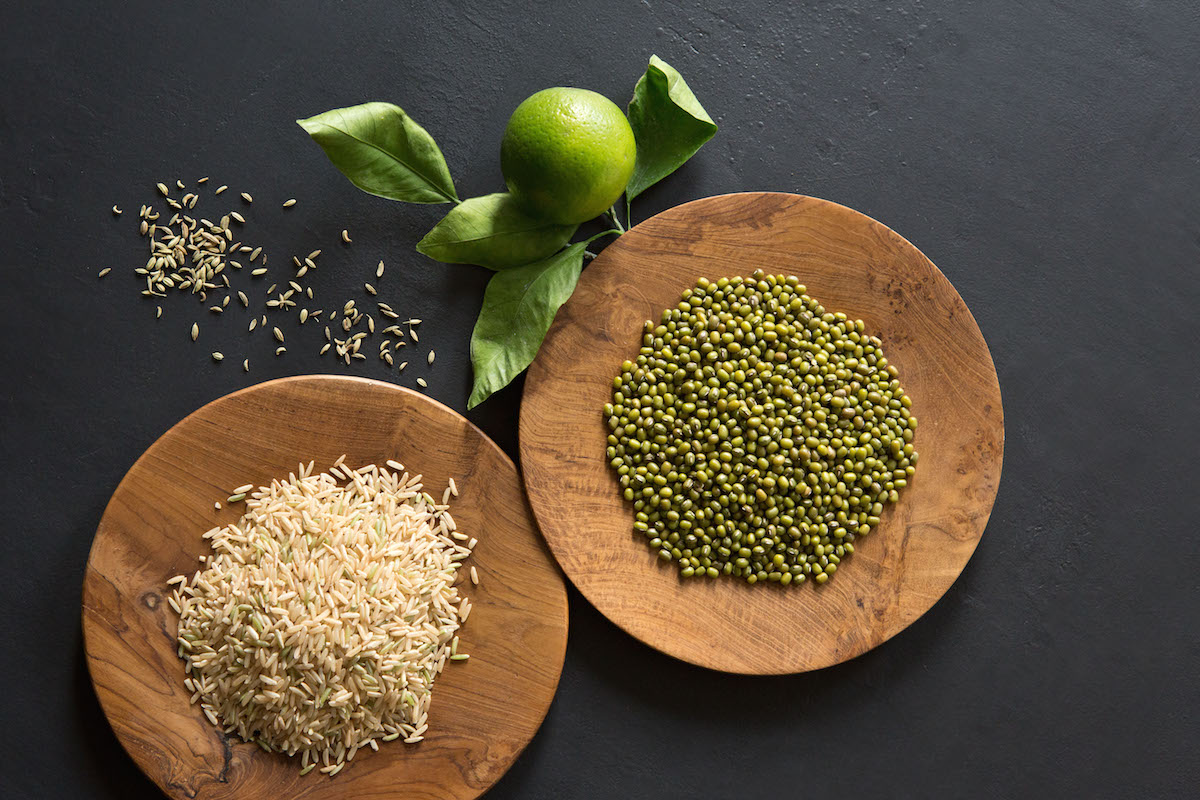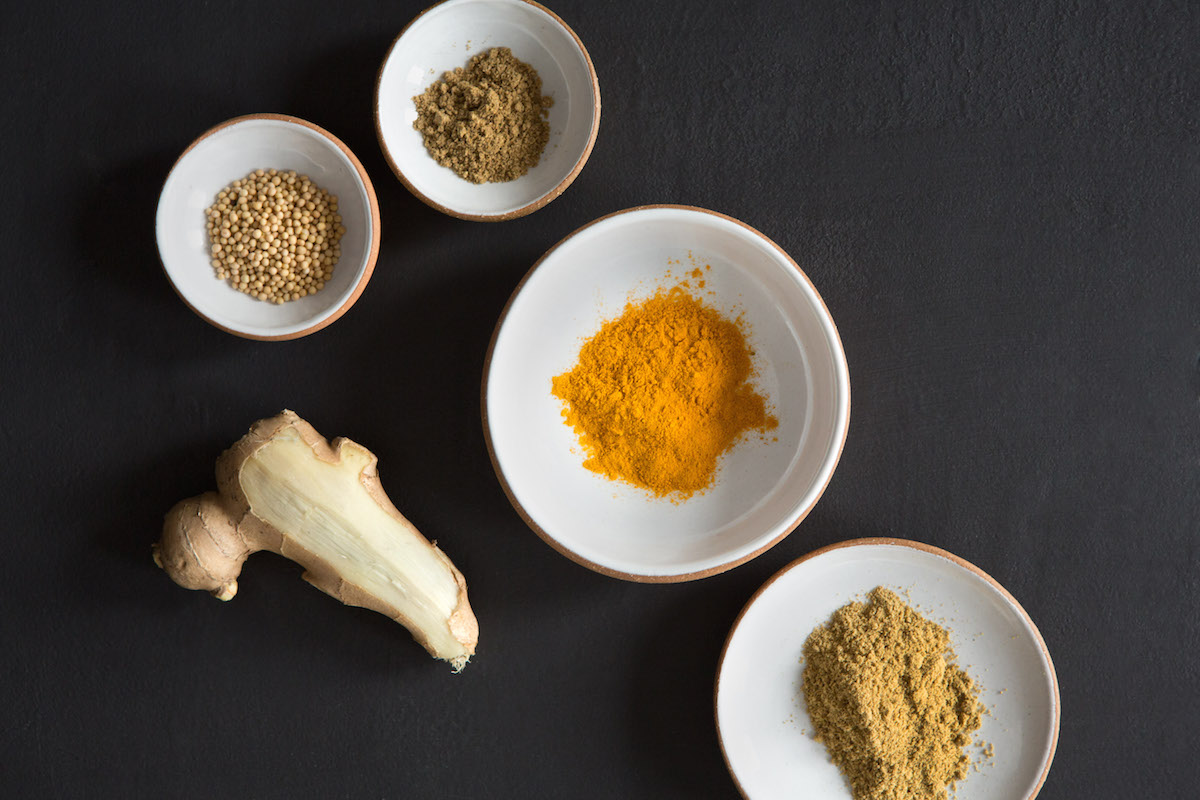 Servings: 4-6 servings
Units:

Course: Mains
Ingredients
1 cup

237 ml

brown basmati rice*

1/2 cup

118 ml

mung beans
1 tablespoon coconut oil
1 tablespoon fresh ginger grated
1 teaspoon black mustard seed
1 teaspoon fennel seed
1 teaspoon cumin seed
1 teaspoon ground turmeric
1 teaspoon ground coriander
3 bay leaves

6 cup

1420 ml

water
1 teaspoon salt plus more to taste
cilantro to garnish, optional
lime to garnish. optional
Rinse rice and mung beans together until water runs clear. Set aside.
In a large stockpot, melt coconut oil over medium-high heat. Add all the spices except for the bay leaf and stir until fragrant but not burned, about 2 minutes.
Stir in the mung beans and rice and cook for another couple minutes. Pour in the water and add the bay leaves. Bring to a boil then reduce heat and cook until rice and mung beans are soft, 35-40 minutes. It should have a somewhat mushy, porridge-like consistency. If all the water is absorbed but the rice and beans are not yet soft, add more water a 1/2-cup at a time.
You can eat this alone or stir in cooked or raw greens in the last few minutes of cooking, top with cilantro and lime or avocado, add raw fermented vegetables.