Food & Drink
Grilled Peach Ice Cream in Waffle Cones with Homemade Bourbon Caramel Sauce Recipe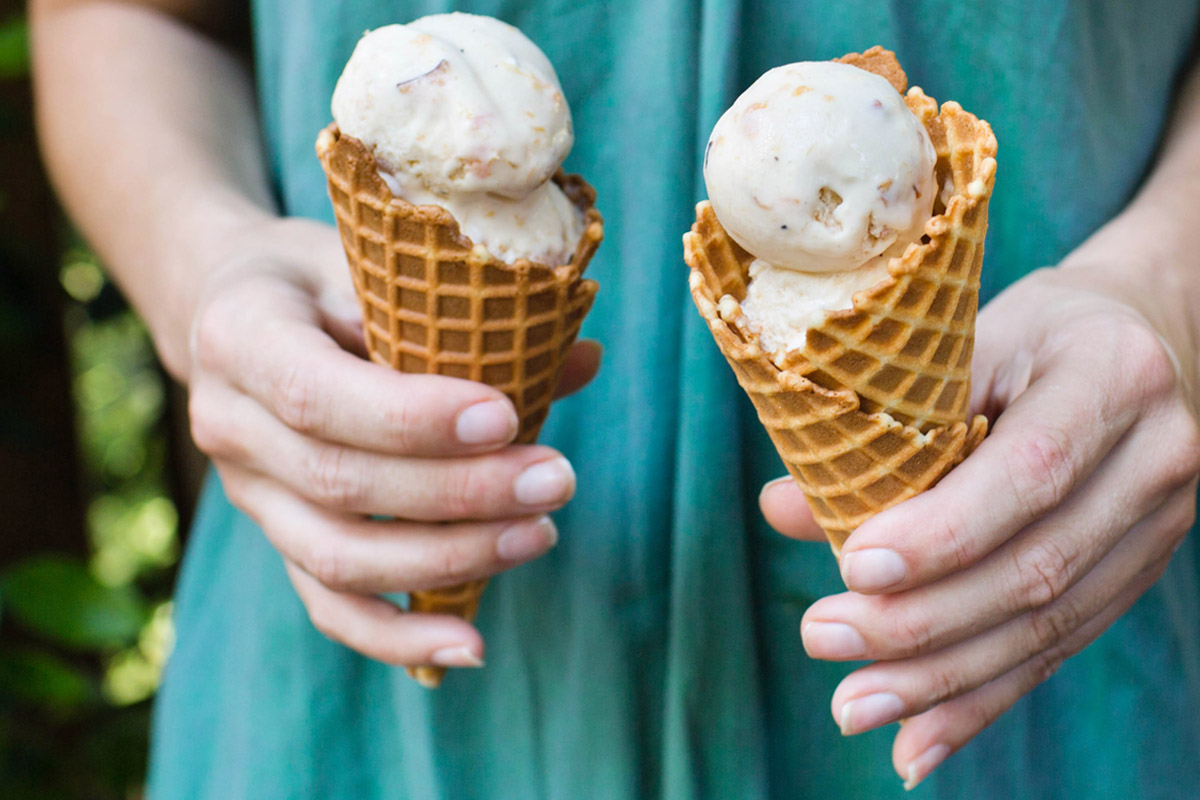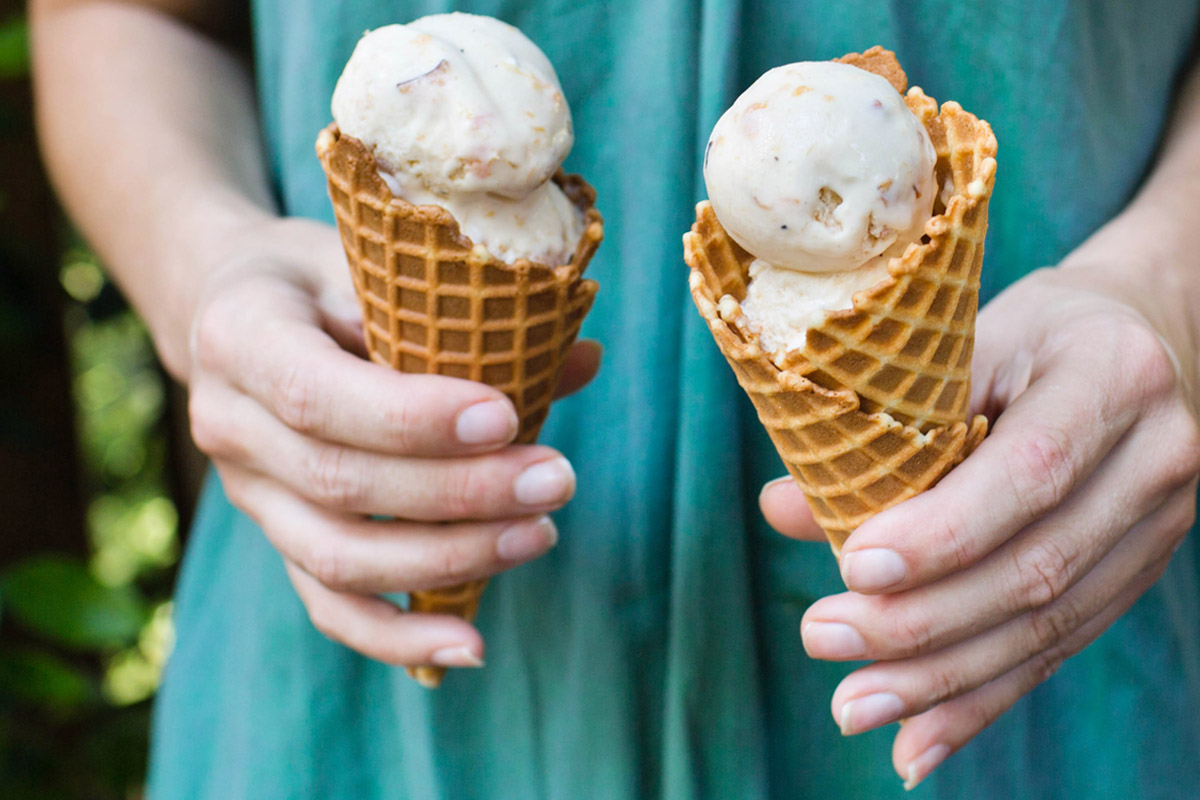 Grilled Peach Ice Cream in Waffle Cones with Homemade Bourbon Caramel Sauce Recipe
Recipe
Grilled Peach Ice Cream in Waffle Cones with Homemade Bourbon Caramel Sauce Recipe
Servings: 4 cones
Units:

Course: Desserts
Ingredients for the Ice Cream
2 cup

473 ml

milk
4 tsp cornstarch

1 1/4 cup

296 ml

heavy cream

2/3 cup

158 ml

sugar
2 tbsp corn syrup light
1/4 tsp salt kosher
3 tbsp cream cheese softened
4 peaches grilled and diced, with skin removed, chilled
Ingredients for the Bourbon Caramel Sauce
1 cup

237 ml

whipping cream

1/2 cup

118 ml

brown sugar

1/2 cup

118 ml

sugar white

1 cup

237 ml

milk sweetened condensed
3 tbsp bourbon
1/2 tsp salt sea salt, we like Maldon
4 cones waffle (we love the ones from Sweet Rose Creamery)
To make the ice cream
In a bowl, stir together 1⁄4 cup milk and the cornstarch; set slurry aside.
In a 4-qt. saucepan, whisk together remaining milk and the cream, sugar, syrup, and salt; bring to a boil over medium-high heat. Cook for 4 minutes; stir in slurry. Return to a boil and cook, stirring, until thickened, about 2 minutes.
Place cream cheese in a bowl and pour in 1⁄4 cup hot milk mixture; whisk until smooth. Then whisk in remaining milk mixture.
Pour mixture into a plastic bag; seal, and submerge in a bowl of ice water until chilled.
Pour mixture into an ice cream maker; process according to manufacturer's instructions. When ice cream is almost set, add the diced grilled peaches. Transfer ice cream to a storage container and freeze until set.
To make the bourbon caramel sauce
Combine whipped cream, brown sugar and white sugar in a sauce pan, over medium heat. Cook until reduced by half and thick. Take off heat and add bourbon, sweetened condensed milk and sea salt.
To assemble
Scoop grilled peach ice cream into waffle cones and top with bourbon caramel sauce. Finish with a pinch of sea salt. Enjoy!!