Food & Drink
Arugula Salad with Figs, Feta & Thyme Almonds Recipe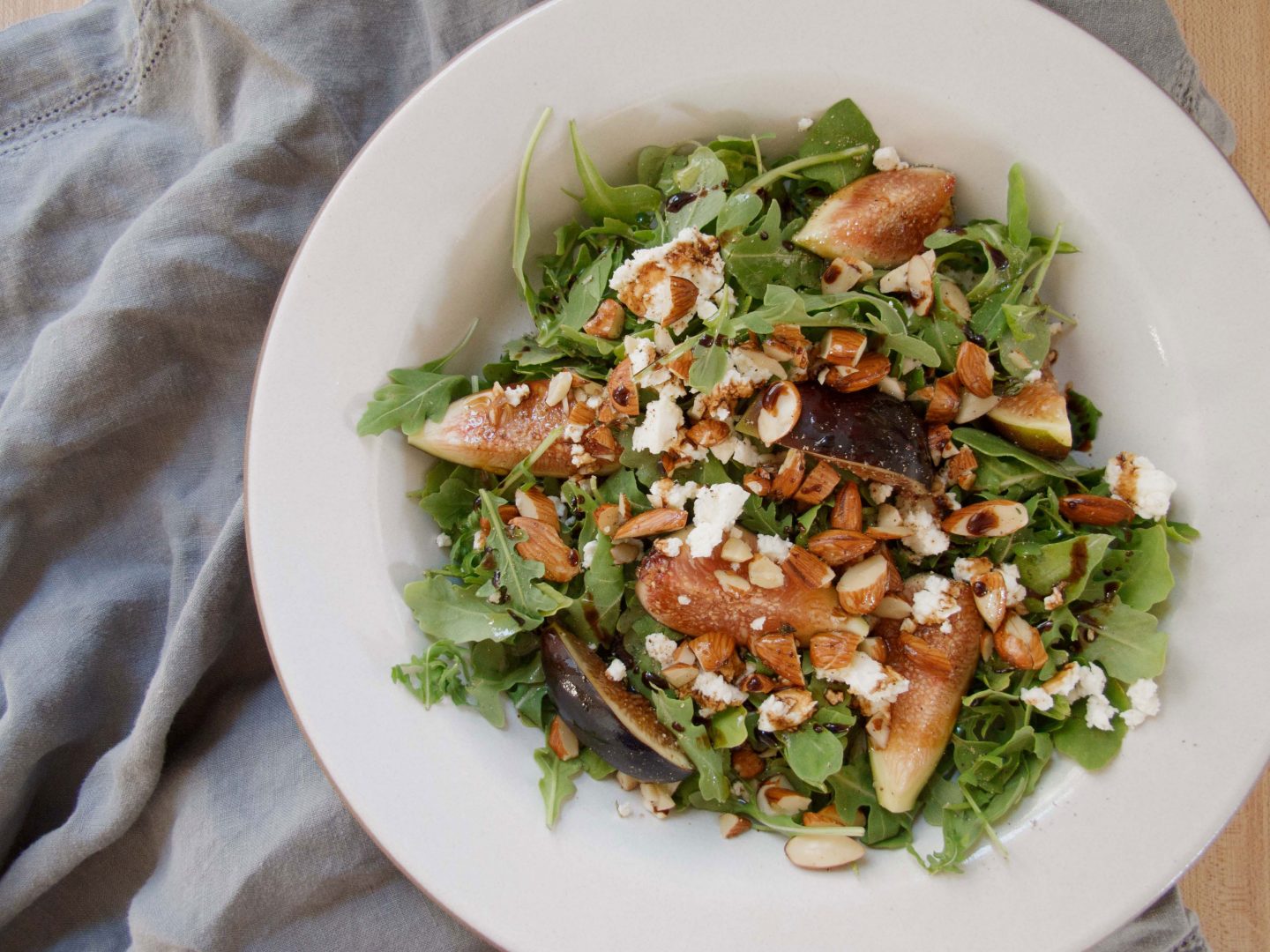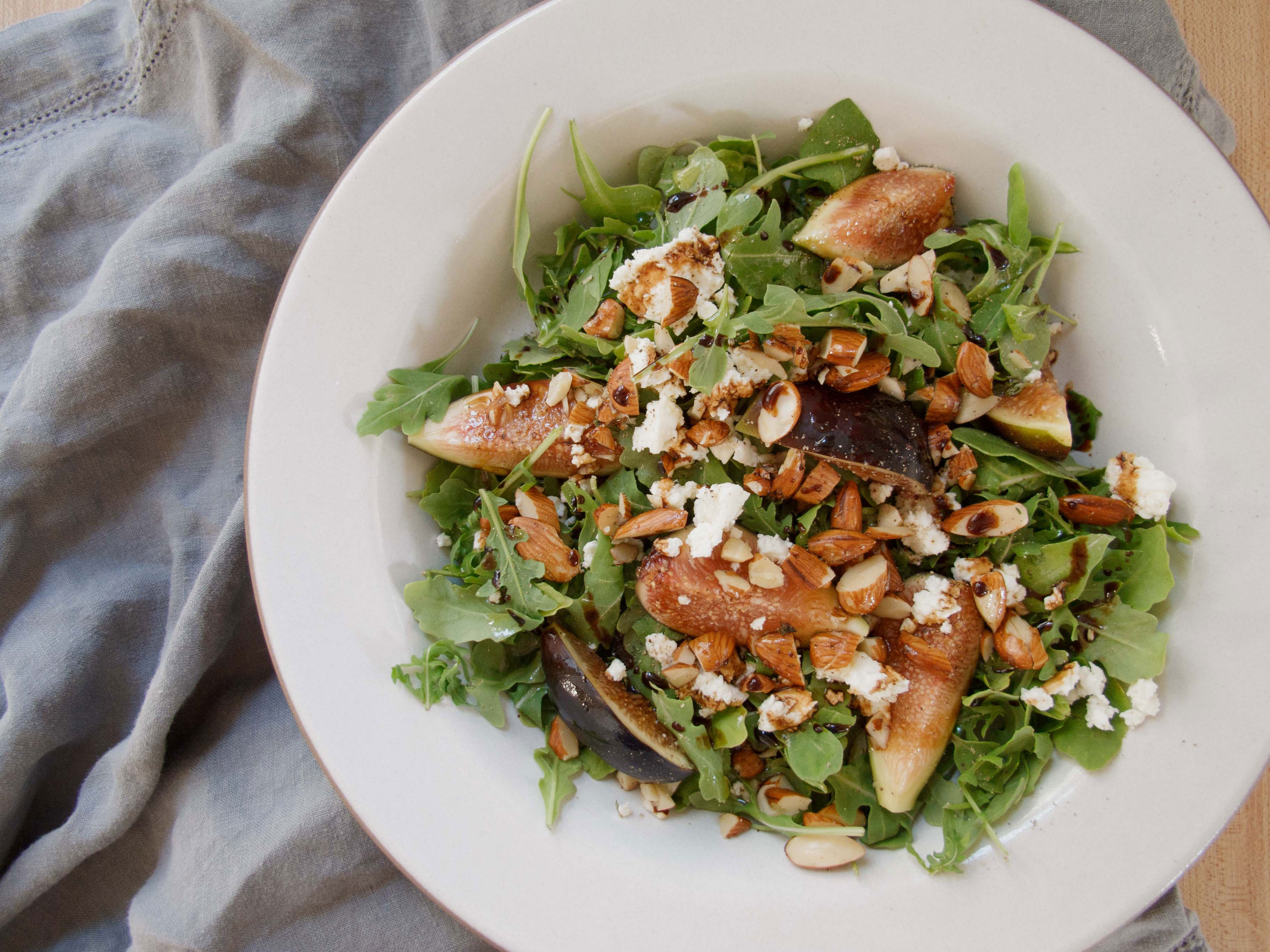 Arugula Salad with Figs, Feta, and Thyme Almonds Recipe By Valleybrink Road
Recipe
Arugula Salad with Figs, Feta, and Thyme Almonds Recipe By Valleybrink Road
Servings: 2 people
Units:

Course: Salads
Ingredients for the Salad
2 large handfuls arugula wild
4 fig top of stem removed, sliced into quarters

1/3 cup

79 ml

thyme roughly chopped (recipe follows)
almonds fleur de sel
cheese feta crumbled by hand
balsamic vinegar (a good syrupy balsamic)
olive oil high quality
pepper black, freshly cracked
Ingredients for the Toasted Almonds with Thyme and Fleur de Sel
3 cup

710 ml

almonds raw
fleur de sel
olive oil extra virgin
2 tbsp thyme fresh leaves
Salad
Place a handful of arugula into each individual bowl. Top with quartered figs and chopped almonds. Sprinkle with crumbled feta.
Before serving, drizzle with balsamic vinegar and olive oil. Finish with some freshly cracked black pepper and serve immediately.
Toasted almonds with thyme and fleur de sel
Preheat oven to 350 degrees.
Place raw almonds on a cookie sheet and bake for 15 minutes. Remove from the oven and pour the warm almonds into a large mixing bowl. Drench them with a generous amount of good olive oil. Start adding fleur de sel and your herb of choice, mixing and coating the almonds. Taste. Keep seasoning with fleur de sel until you get that salty, addictive deliciousness in each bite. Set aside and serve at room temperature.