Wellness
Moon Cycles with Danielle Beinstein: New Moon in Gemini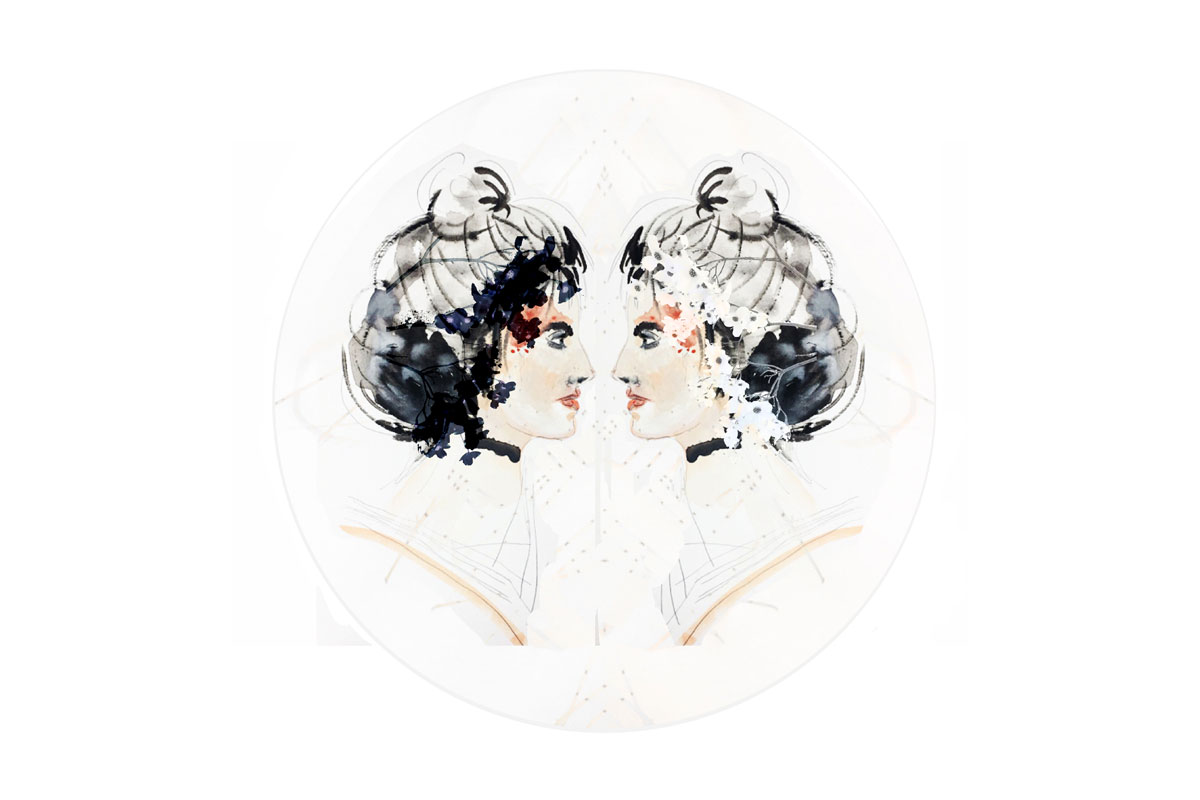 June is the first month of summer and an especially fun time of year. The weather is beautiful and there is always a new place to visit or excuse to celebrate, whether it's a wedding, birthday party, or Father's Day weekend. Meditation guide and spiritual advisor Danielle Beinstein sees this month as a social one, too. She recommends using this time to explore new ideas and places as a way to mix up our routines and challenge our typical ways of thinking. Reading her words makes me want to host a gathering or go have an adventure even more. I hope they motivate you to have some fun too! XXJKE
Gemini is the networker, the charming socializer with a quick wit and curious mind. Known for versatility and adaptability, Gemini's are prone to spontaneous flights of fancy. This groundlessness (it's an air sign), can lend people with this sign an anxious and nervous quality and a gossipy, fickle reputation. The truth is that Gemini sees all sides of any situation. Their minds are like kaleidoscopic prisms, always seeking another angle. 
This New Moon offers us a moment to connect with the inquisitive and affable aspect of our personalities, igniting our desire to get out and mingle, but also our desire for both physical and mental versatility. How open are we to new conversations, new ideas? How stimulated are we? How willing to change it up, explore a new direction?
Gemini always makes me think of Dr. Seuss, the beloved children's book author who professes his ideals in a whimsical, digestible and clever package. How can we invite more play into our lives, awakening our inner child's beginner's mind? Often the older we get, the more likely we are to calcify, to choose a lens, whether consciously or not, and stay fixed there. Gemini reminds us to keep it fresh, it reminds us that experimenting is very much part of being alive, part of dancing with this world.
Gemini is known for its duality, its Jekyll and Hyde quality. But perhaps a more evolved interpretation is the ability to hold two or more truths simultaneously, the knowledge that there is always another side. The world is filled with choices. What we choose to see, to notice, to take in, may be the most important one of all. Our life experiences are defined by the questions we're prepared to ask.
We think we have to know things already, but truly, life is about the unknown, about discovering and uncovering. It's about being willing to see something from a wholly new eye and having the courage to say "I don't know but I'm willing to learn".