Living
At Home with Louise Roe in the Hollywood Hills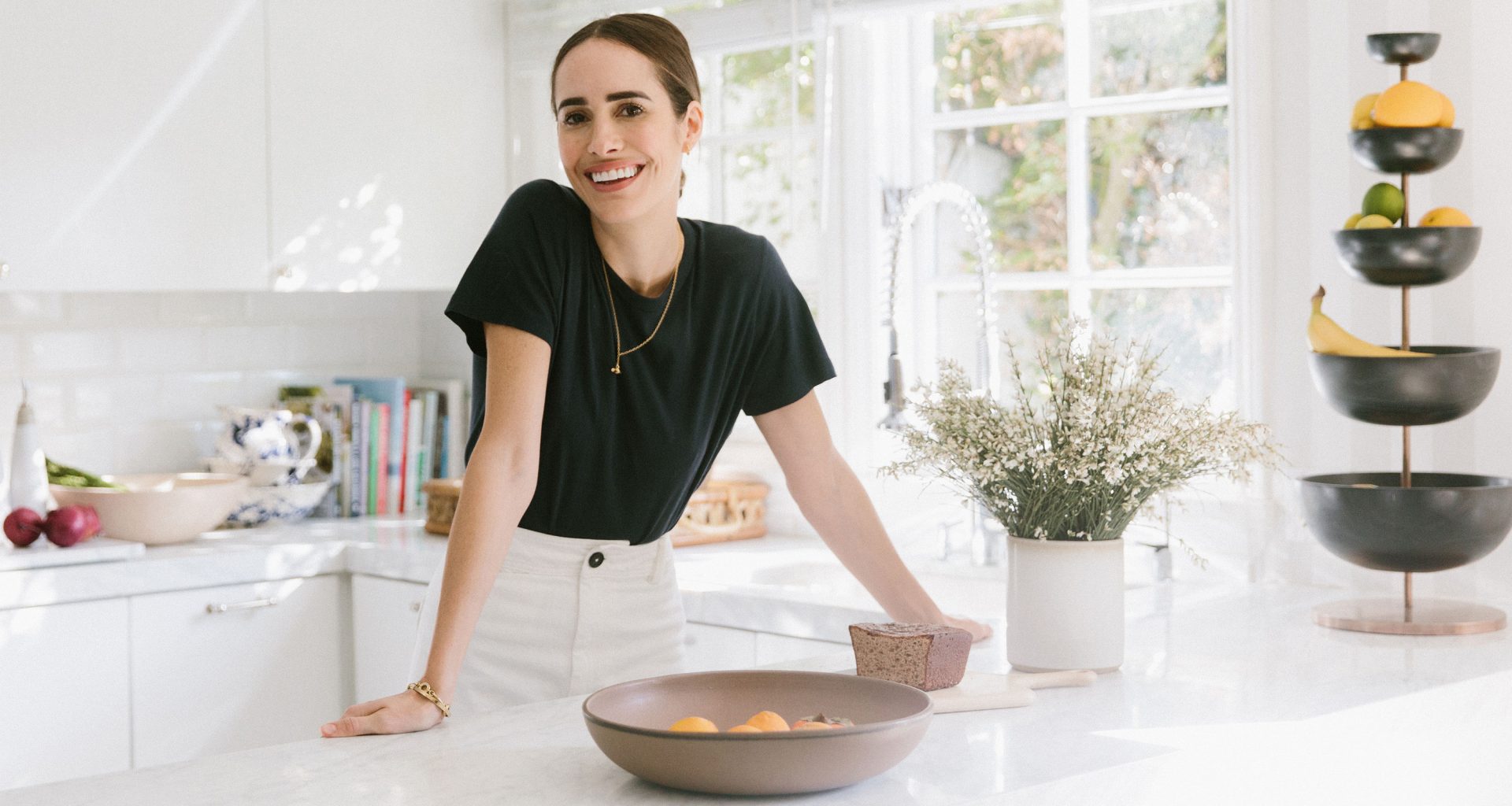 LA-based by way of London, Louise Roe is the ultimate triple threat. Her resume boasts television work, activism, and fashion journalism via her lifestyle blog Front Roe. We paid a visit to her home in the Hollywood Hills. Clean, classic, and charming, the English-inspired abode is the perfect place to recharge and reflect. Read on for our interview with Louise and shop her favorite picks for gifts this holiday season.
Rip & Tan: You took on the role of interior designer when you renovated your Hollywood Hills home. What was this process like? What would you do differently next time?

Louise Roe: I absolutely love interior design, I think I actually prefer it to fashion! We really wanted a charming, period property, which was quite hard to find in LA. A lot of people who come over say the house has an English feel, which may have been a subconscious design effort. I worked with the existing dark floors and pared back a few bright or wallpapered walls from the previous owners, painting them a simple white, and then added the color back in with accents—pictures, coffee table books, crockery. I don't think I'd do anything differently, but I'm already planning ideas for our next home!

Rip & Tan: Front Roe features this quote by Coco Chanel: "Fashion is not something that exists in dresses only. Fashion has to do with ideas, the way we live, what is happening." How does this sentiment play into your daily life?

Louise Roe: I remember finding that quote years ago when I was working in magazines, back in London, and it struck a chord with me. Perhaps the word "style" would be better than "fashion" in that context, as it's something timeless rather than trend-driven. But it seeps into every aspect of your life, and I guess is a way of looking at experiences, work projects, books you read (not just clothes). Of course it's not always possible, but I try to soak or notice something elegant or stylish every day—whether it's looking up at an old chimney on top of a house, or the cool font on an e-vite, or ripping out an interesting image from a magazine.

Rip & Tan: You've said that you designed your home in a neutral palette, an intentional departure from your personal style, which veers more towards color and pattern. What does dressing this way do for you that, say, living within four bright and bold walls doesn't?

Louise Roe: I love to play dress up and wear really bold colors or statement earrings, but then take them off at the end of the night. A house is a commitment, you can't repaint the walls every week! And I also love the feeling of coming home to a calm sanctuary, so warm neutrals and richer textures do the job well.
Rip & Tan: You've been in many public-facing roles on television, and you also write for various publications. Do you prefer being people-facing or working solo behind the scenes? How do you handle transitioning from extroversion to introversion when it comes to work?

Louise Roe: That is such a good question! I love the mix of both, and really appreciate that I get to do both. I don't think I could handle a job where I was on TV every day, but equally I wouldn't want to write at a desk for seven days a week either. When I wrote my book, Front Roe, I was a hermit day and night for six months, and I was quite happy to get out and about again! I definitely switch gears between the two aspects of my work, and there's nothing like the adrenaline rush of live TV!

Rip & Tan: Tell us about your work with MTV's Bullied campaign and Step Up Women's Network. How did you become involved with these organizations? What does it mean to be an ambassador?

Louise Roe: I hosted a makeover show for MTV called Plain Jane for five years. It's actually how I met my husband, he was the director! I was helping young women find their confidence through a mix of fashion makeovers, but also much deeper conversation, experiences (like sky diving or swimming with sharks!), and advice. At the same time, MTV  launched a campaign against being bullied. I was getting a lot of questions over social media from kids who were being bullied, who wanted help with their confidence, asking me what to do. I'd never spoken publicly before then about the fact that I got badly bullied as a teenager at school. When I shared the experience online, it really took off and I was able to talk to so many young guys and girls. Similarly with Step Up, I became a mentor for underprivileged high school girls in California. I love going into the classroom and hanging out with them, sharing stories and giving advice. I also now support Baby2Baby since becoming a mum, and absolutely love the charity. 

Rip & Tan: First Roe is all about celebrating the things that capture your imagination. How do you preserve your sense of wonder and stay inspired?

Louise Roe: Like anyone, I have days when I just don't feel inspired. And I don't force it – I'll just get on with something else. But having a background in magazines helps, I think. Sometimes I begin with the season, or is it Valentine's Day coming up, and I'll look online for inspiration – everything from antiques auctioneers to boutique hotel Instagram accounts (not just influencers). Being lucky enough to travel is the biggest source of wonder for me too. Walking through Notting Hill, where I used to live, having a coffee and watching people walk by, nosing around a gallery, turning off my phone (!) are ways I get inspired. And not that I do it regularly, but each Christmas my mum and I go to the ballet, and for some reason I come out with a new lease of life—I just adore it.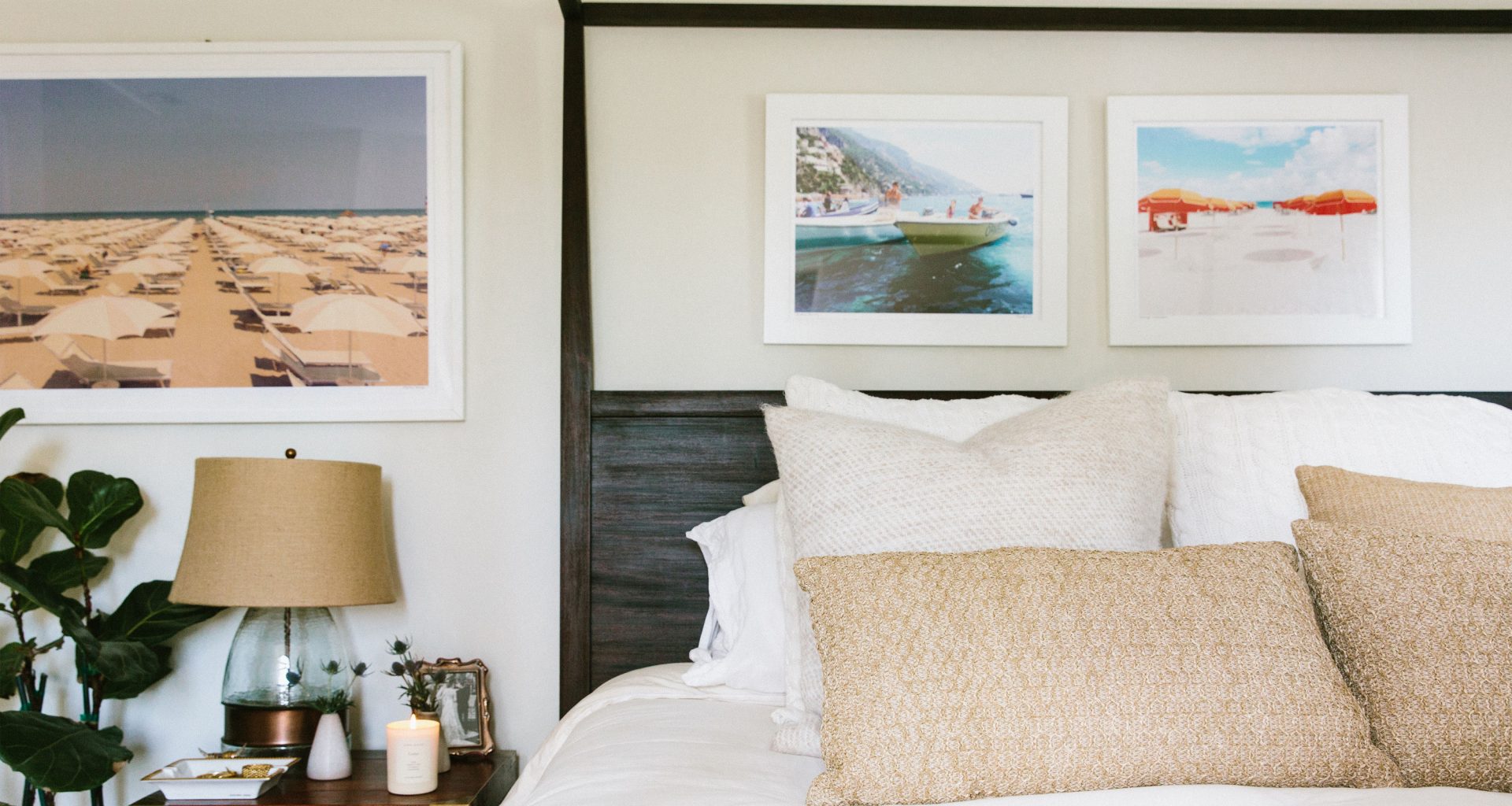 Rip & Tan: Congratulations on baby Honor! What is the hardest adjustment you've had to make since becoming a new mom?

Louise Roe: Thank you! I would say having to switch gears in an instant, from being in businesswoman mode on a long conference call and hitting deadlines, to mummy mode, and back again. I listened to a podcast the other day (the High Low) where one of the presenters who is a new mum too, described it so eloquently. She said it was like being lots of different personalities at once, pulled in different directions and often feeling guilty. I'm working on it though and trying to embrace the lack of balance—as my own mum says, guilt is a fruitless, pointless emotion!

Rip & Tan: How does the overall lifestyle of LA compare to your hometown of London? What do you miss the most about the UK? What were you happy to leave behind?

Louise Roe: It is a world away! I miss the pubs, the history everywhere—especially the architecture, and the sense of humor. But I don't miss the stodgy food, and the damp grey skies. London will always have my heart. 

Rip & Tan: If you could go back in time and give your 18 year old self one piece of advice, what would it be? What advice would you give to those hoping to get their foot in the door in the fashion or media industries?

Louise Roe: Stop worrying about everything! And don't rush things, just enjoy the journey. I get asked this by my followers quite a bit, so I've actually written a long piece about how to get into the fashion industry here.

Rip & Tan: Tell us about your book! What was the process of writing like, and what was the biggest challenge?

Louise Roe: It was a lifelong ambition fulfilled, and I'm so proud of it! It was really a labor of love, and I so enjoyed the process of researching and writing into the night. At one point I was hosting a sports competition show in the jungle in Asia (think Survivor!), and I would come back after filming, make a gin and tonic, sit down at the hotel desk and start writing about mascaras. That was exhausting, but I'll never forget it!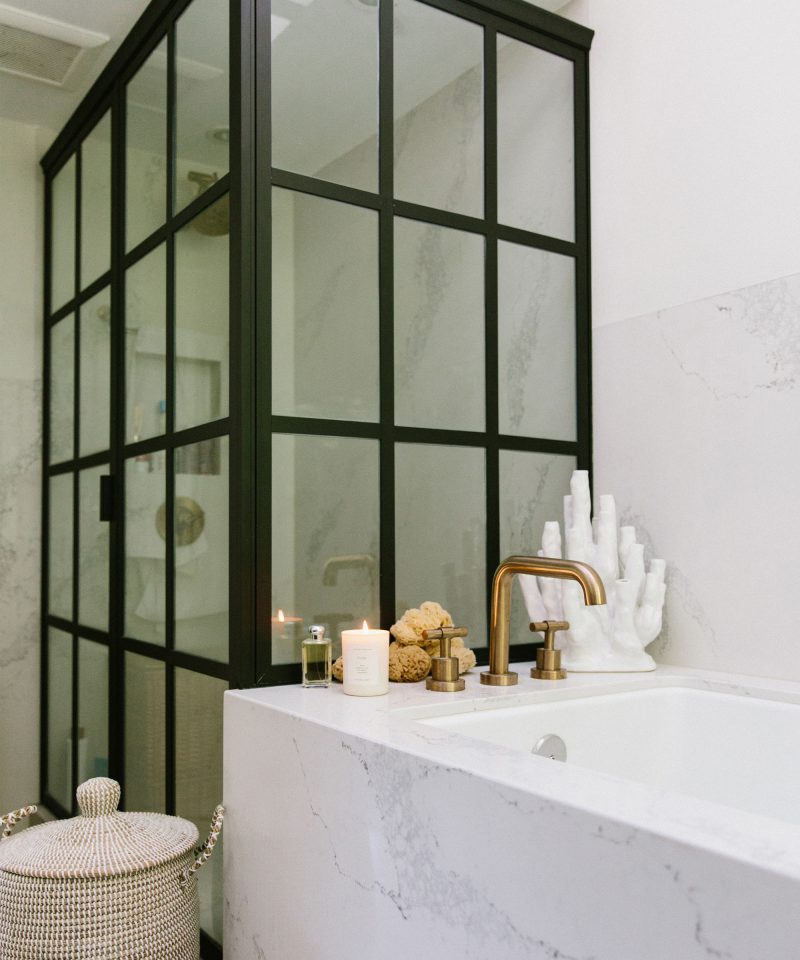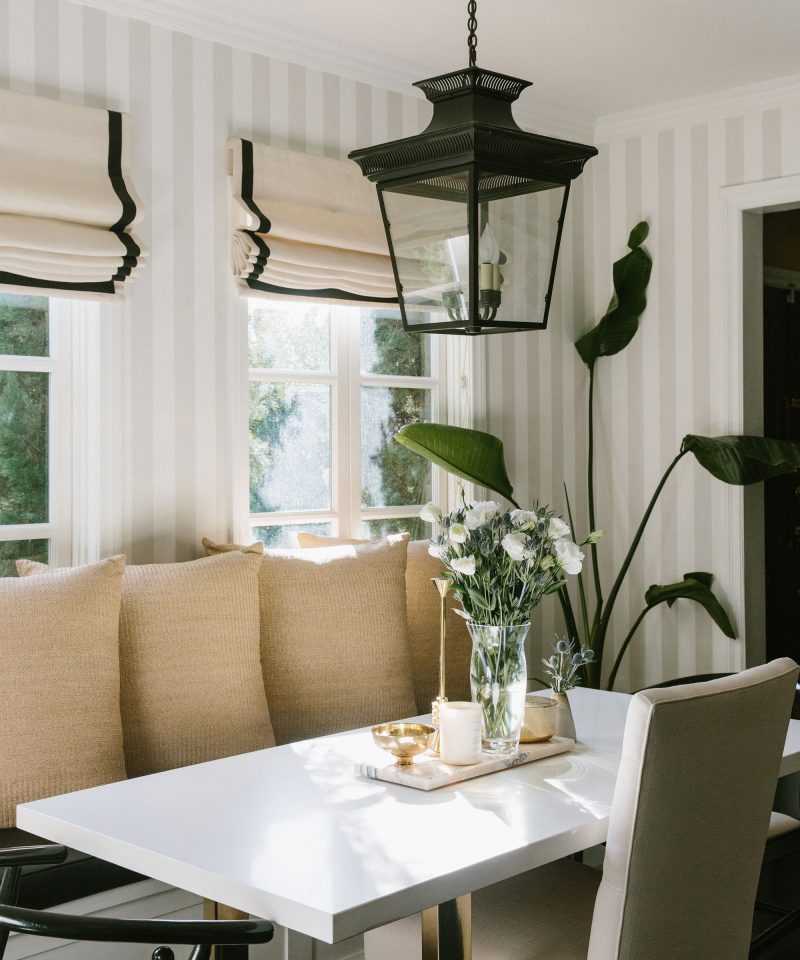 "I love to play dress up and wear really bold colors or statement earrings, but then take them off at the end of the night. A house is a commitment, you can't repaint the walls every week! And I also love the feeling of coming home to a calm sanctuary, so warm neutrals and richer textures do the job well."
Photos by Nicki Sebastian