Entertaining
Lori Stern's Vegan Dinner is a Midsummer Dream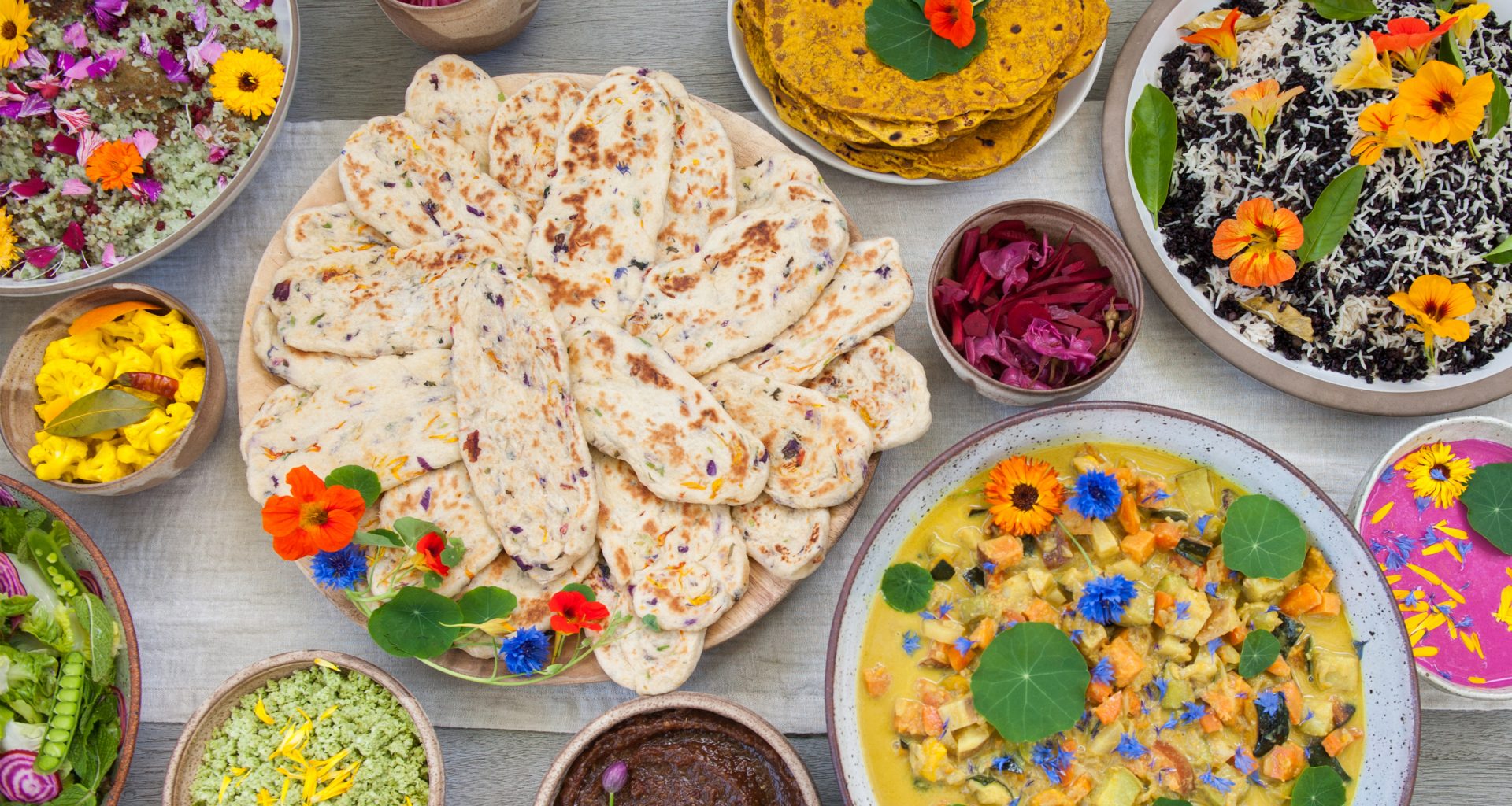 Lori A. Stern occupies a niche corner of the food world. She's made a name for herself with her pressed-flower sugar cookies and petal-adorned cakes, but her skills aren't limited to just desserts. Everything she touches turns brighter, better, and prettier, and she's no stranger to improvisation, either, a tactic she employed on this dreamy midsummer evening. Every dish was almost too beautiful to eat—but of course, we did. Plus, Lori shares her recipe (one of few that she has written down!) for her absurdly addictive turmeric pickled cauliflower below.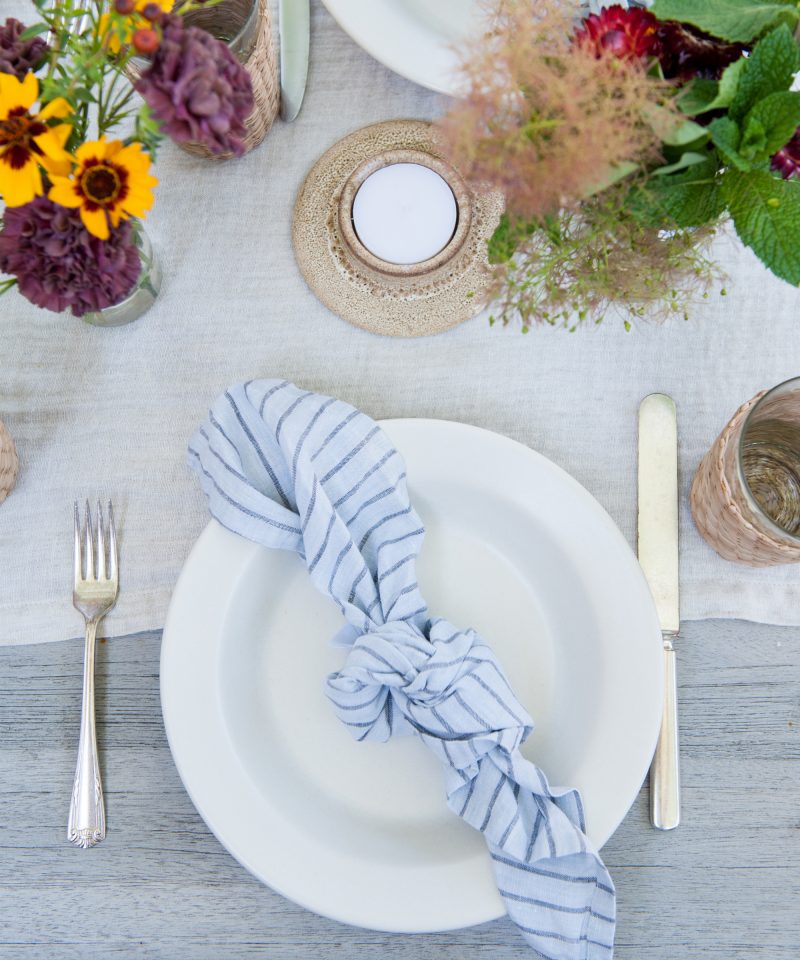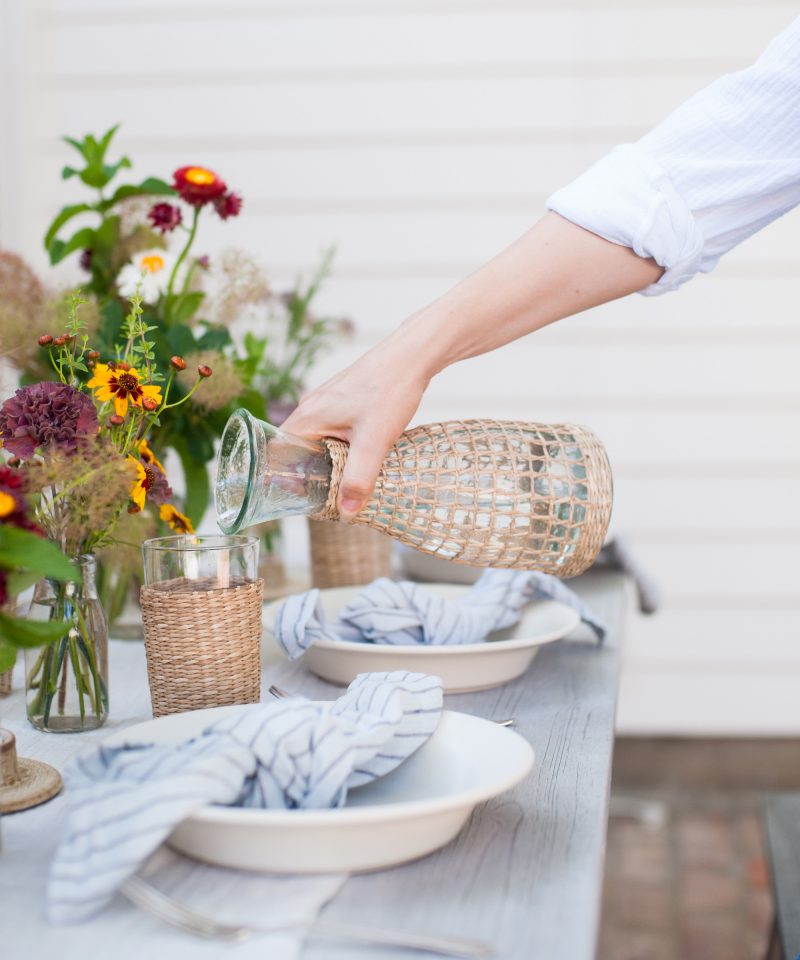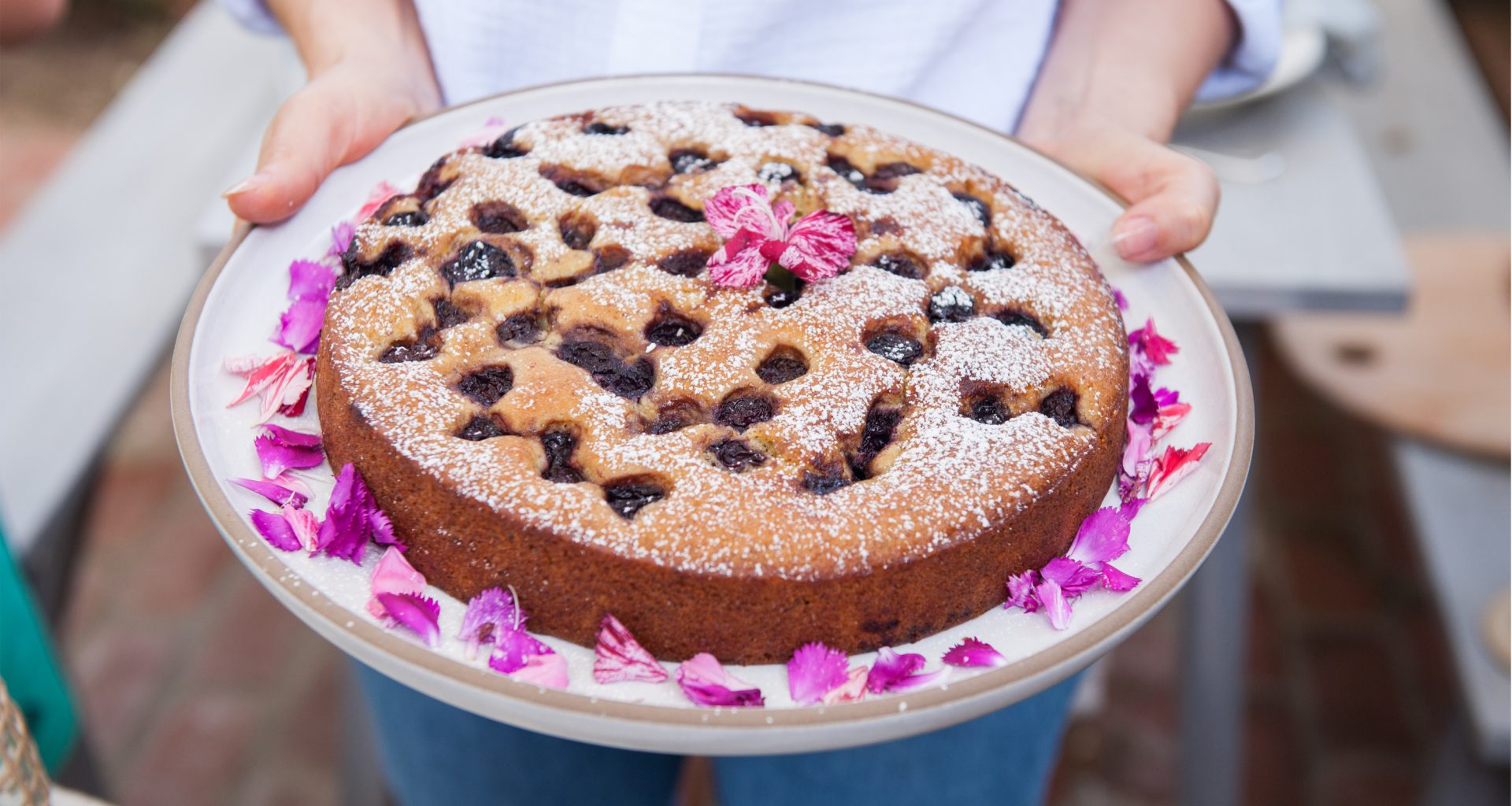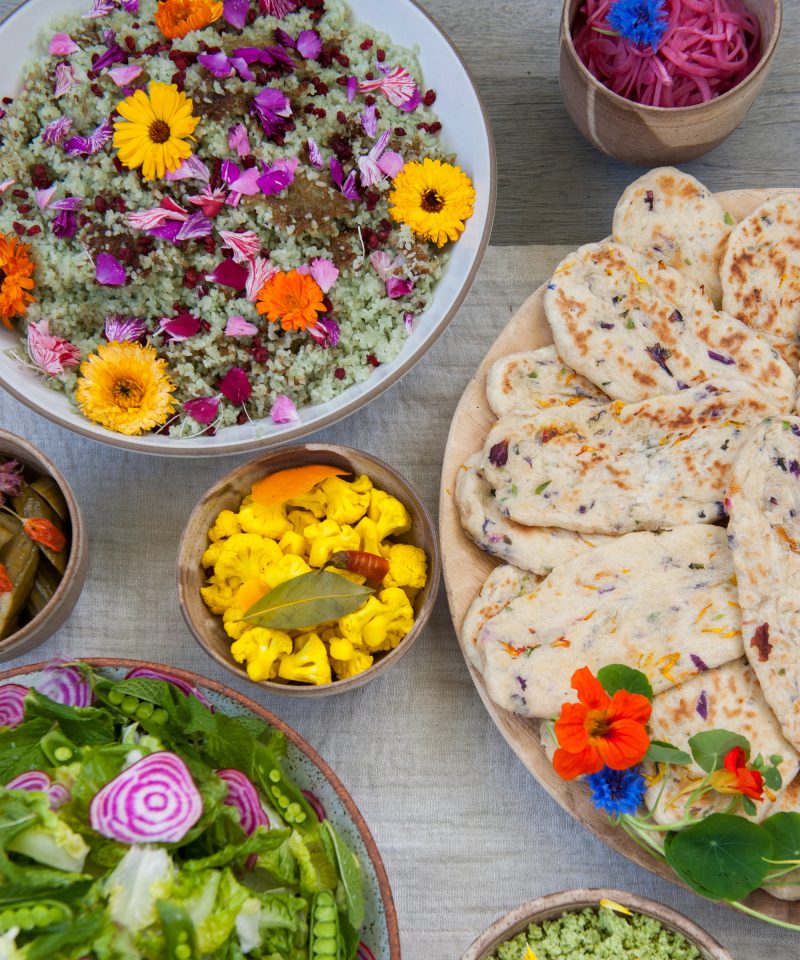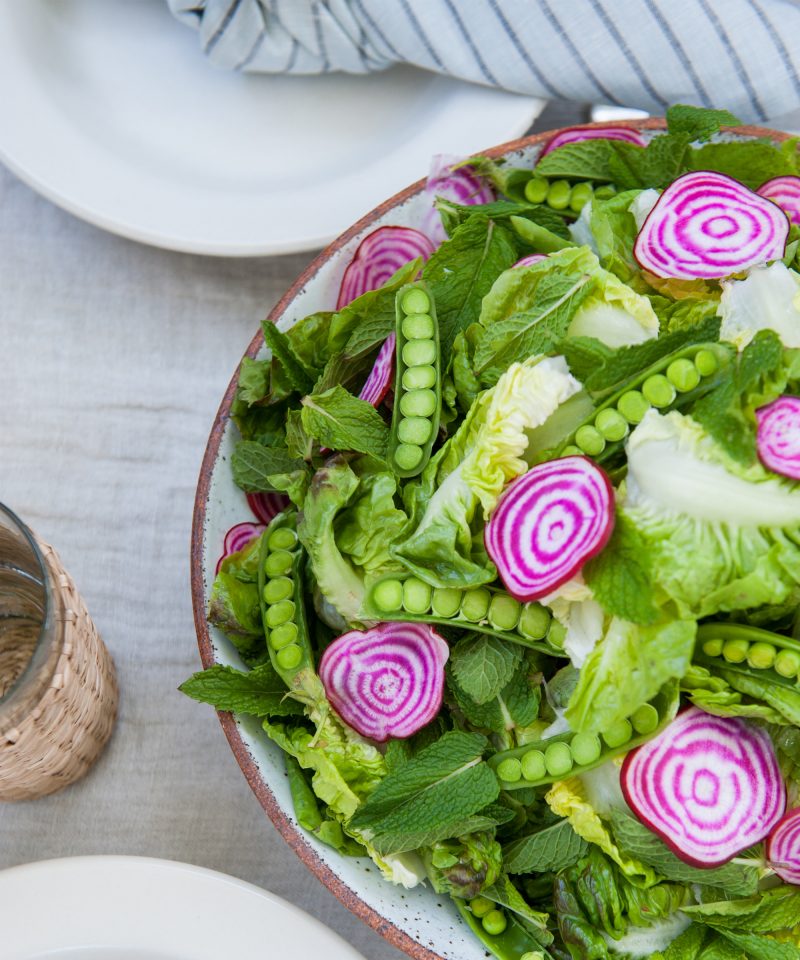 Lori Stern's Turmeric Pickled Cauliflower
Recipe
Lori Stern's Turmeric Pickled Cauliflower
Ingredients
1 piece fresh turmeric (peeled and minced) or 1 Tbsp turmeric powder

3/4 cup

177 ml

apple cider vinegar

3/4 cup

177 ml

water
2 pieces star anise (optional)
1/2 tsp red peppercorns
5 Tbsp coconut sugar
3 slices dried or fresh blood oranges
1/2 head cauliflower
Put all ingredients in a saucepan, except for the cauliflower. Bring to a boil and gently simmer for 5 minutes. Pour over cauliflower in a large wide-mouthed mason jar. Let sit uncovered until the jar is room temp to the touch. Cover and keep in the fridge for up to 3 weeks. Put over salads, rice bowls, or snack on throughout the day!