Style
Lara Worthington Finds Her Uniform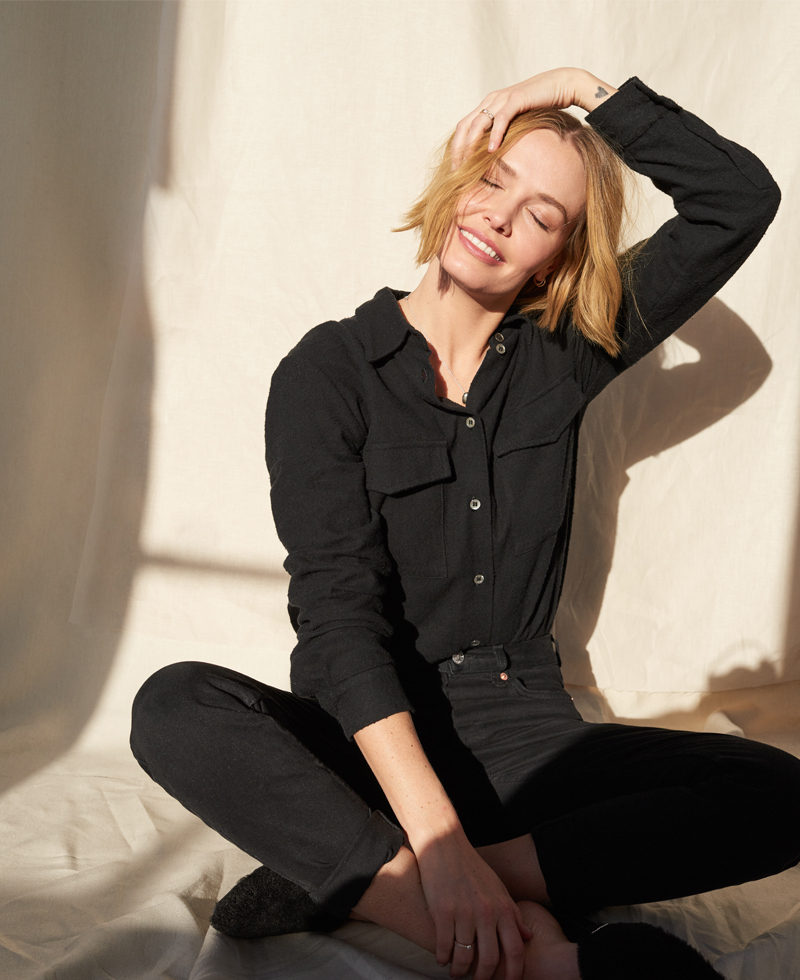 Lara Worthington is an icon of style in her native Australia. Lately she's been opting for a uniform that's as transitional as it is beautiful. With a business to run and two young boys to raise, her look is smart and sharp, with an element of comfort that's ultimately effortless. Her uniform formula is a combination of sharp tailoring and—like a true (former) New Yorker—lots of black.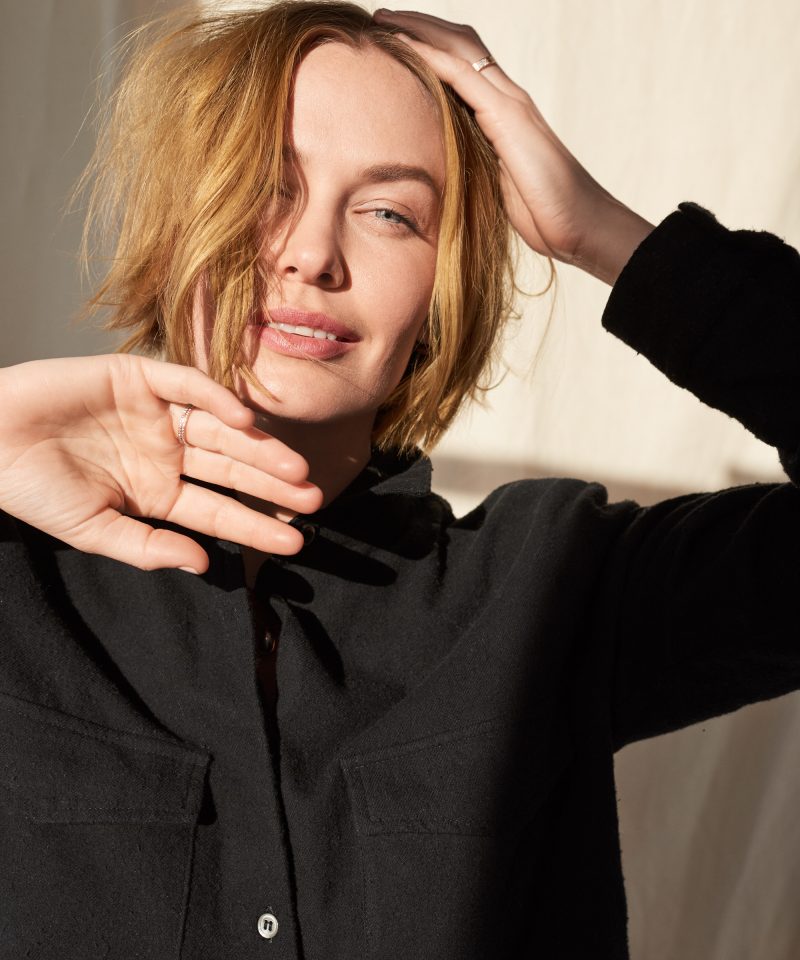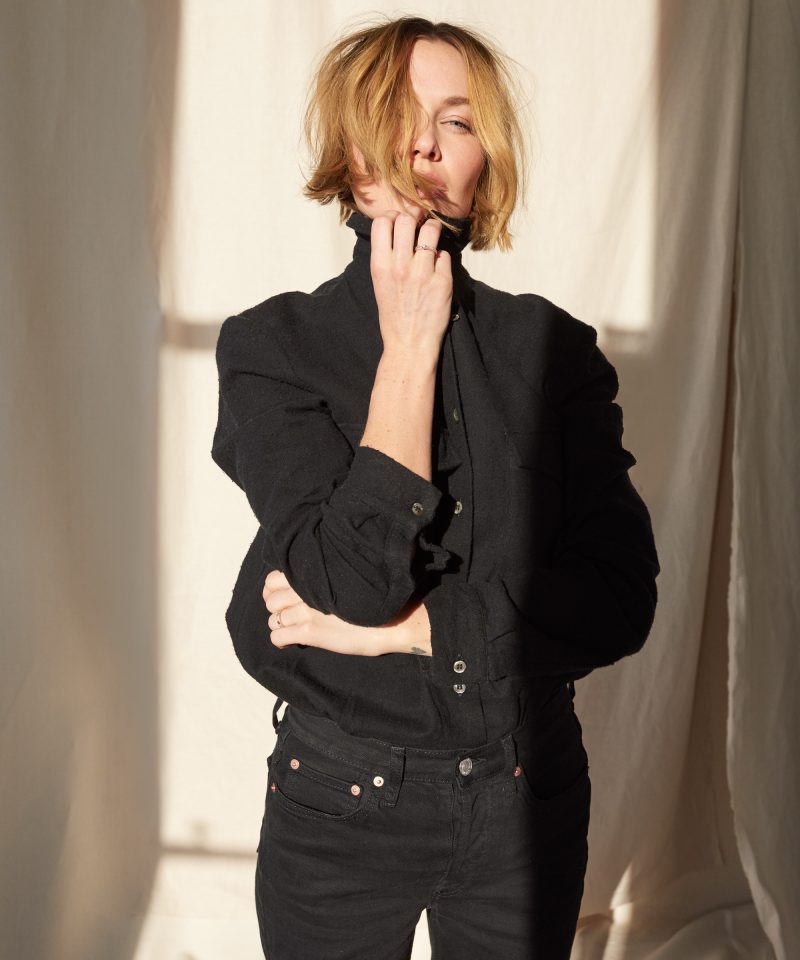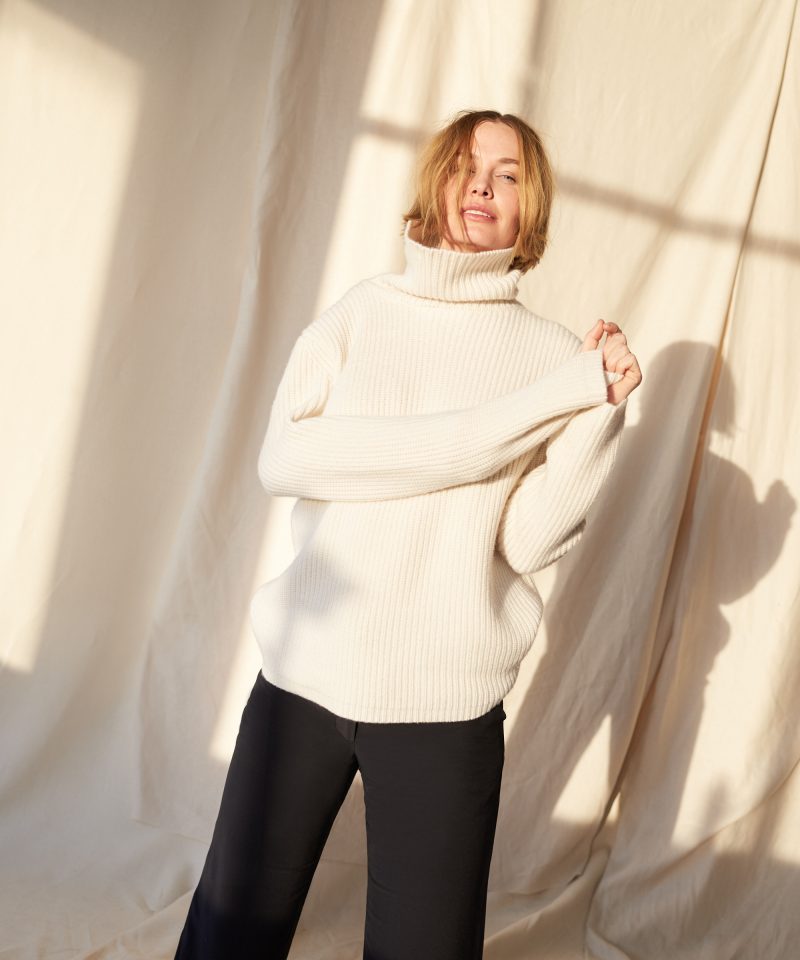 Rip & Tan: Describe the outfit that makes you feel like the most authentic version of yourself:

Lara Worthington: Good jeans, a reasonable heel, a cotton T-shirt, a great blazer, no handbag.

Rip & Tan: How has your career influenced the way you dress?

Lara Worthington: Going from being in front of the camera to starting my own business means I am in very different work settings now than I used to be. I find myself enjoying a more corporate look, like blazers and tailored pants.

Rip & Tan: Consider your favorite item of clothing. What is it that draws you to it? Is it the texture, color, silhouette, its history?

Lara Worthington: I have a nice selection of coats and outerwear from living in New York. There's something special about being all wrapped up in a coat, which of course isn't as necessary in Los Angeles. I kinda miss that. Kinda.

Rip & Tan: Are there any women in your life that have given you wisdom on style or dressing? Who are they, and what have you learned from them?

Lara Worthington: I worked with Christine Centenera for years—she taught me so much. Also, Marina Afonina, a longtime friend who dresses me for red carpets. And I pick up on things from any woman I meet who has something that I'm drawn to—be it style or how they carry themselves.

Rip & Tan: What (or who) do you most often dress for?

Lara Worthington: I like to dress up for nice things with my family, but I also love to wear whatever feels right at the time, for me.

Rip & Tan: Describe the evolution of your taste over the years. How do you imagine your style changing in the future?

Lara Worthington: My taste constantly evolves the more I grow and as my family grows. What I wore as a first-time mom has adapted (greatly) to now having two boys under the age of three. I like to get dressed up and go out with my husband, but day-to-day he is very low key, which I adjust to, so it all depends.
Rip & Tan: What are some rules of style you think every woman should follow?

Lara Worthington: You have to work with what suits your body. Whatever your shape or size or height—it all starts with complementing your assets, which will make you feel good and therefore look good!

Rip & Tan: What are your guiding principles when adding something new to your wardrobe?

Lara Worthington: Do I have something like this already, and, where can it go? I need my wardrobe to take me on a school run, to the gym, to a coffee date, a lunch meeting and a business appointment.

Rip & Tan: How important is it to you to support women, and how do you do this both in your job and in your personal life?

Lara Worthington: As women, each and every day we are reaching new heights, and it is ever inspiring.

Rip & Tan: What is your personal mantra?

Lara Worthington: Keep getting better at things, and if you don't like something or aren't happy, make a change.

Rip & Tan: What message do you communicate to the world with the way you dress yourself?

Lara Worthington: That I am aware of the simple fact that no matter what or who or where – how you present yourself aesthetically, physically and otherwise, goes a long way.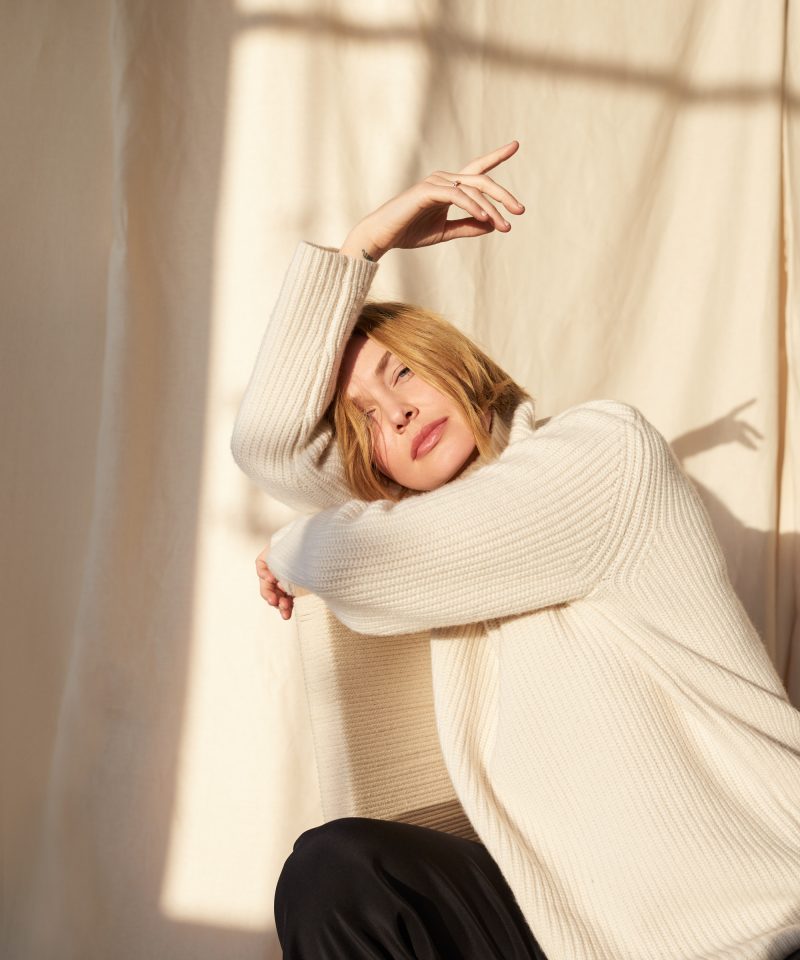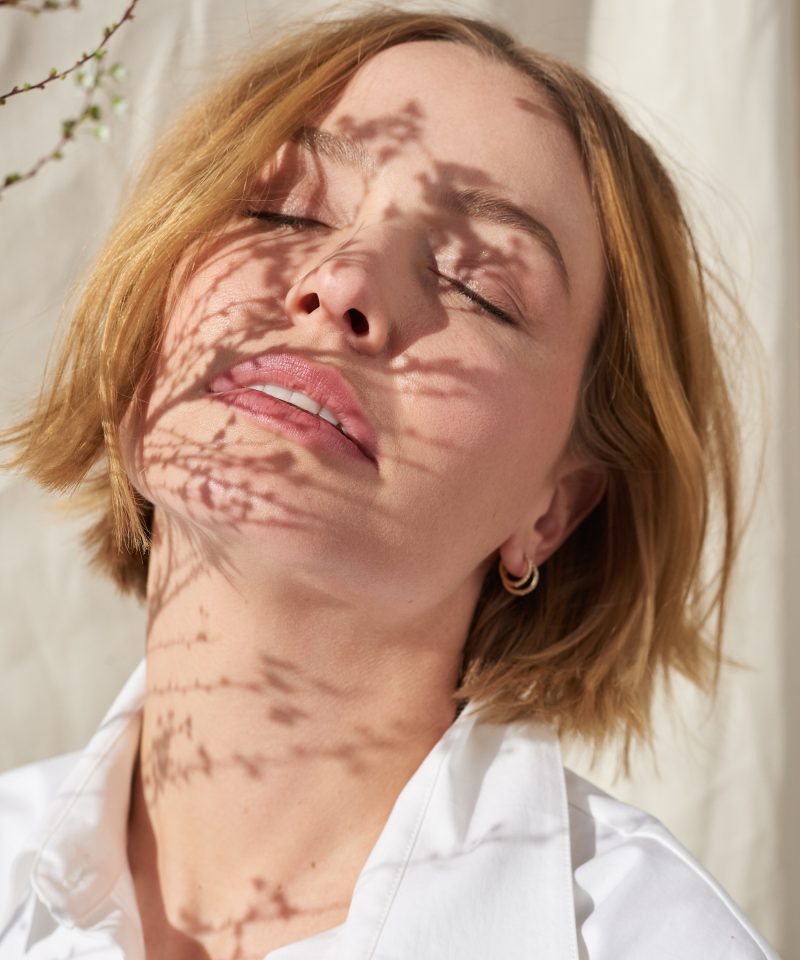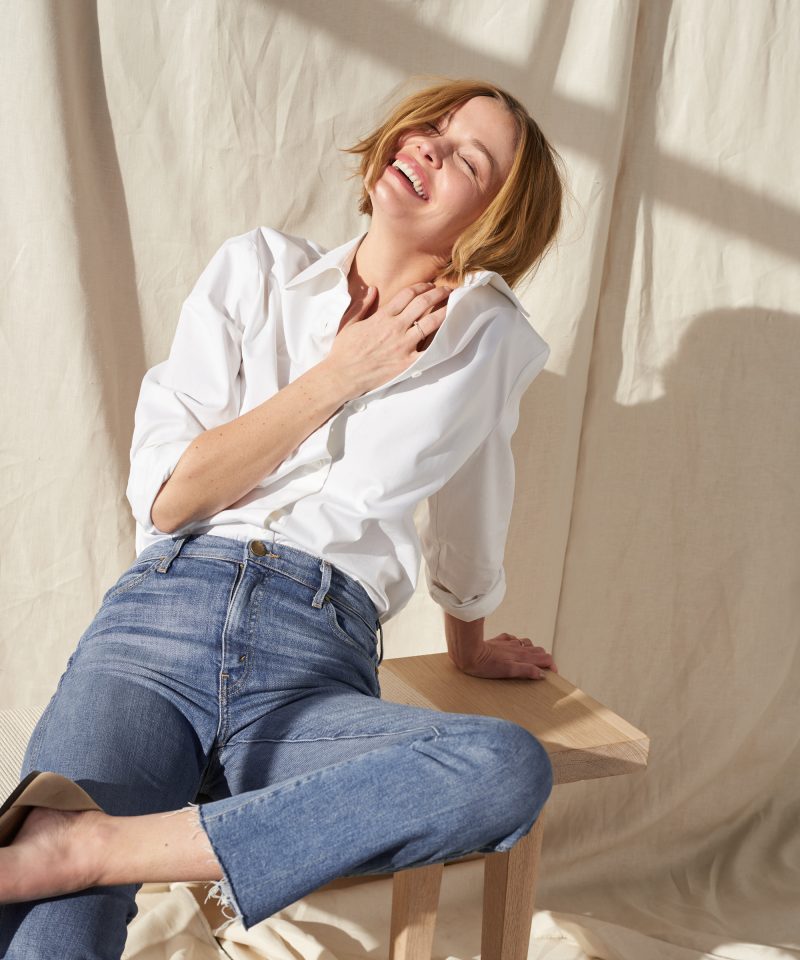 Fill in the Blanks:
Classic investments are…never cheap.

Every woman needs…the right fragrance and a morning ritual.

When you can't find anything to wear…throw on black pants, some sneakers, a grey T-shirt and a blazer.

Confidence can…change your life forever.