Style
Introducing Garrett Leight California Optical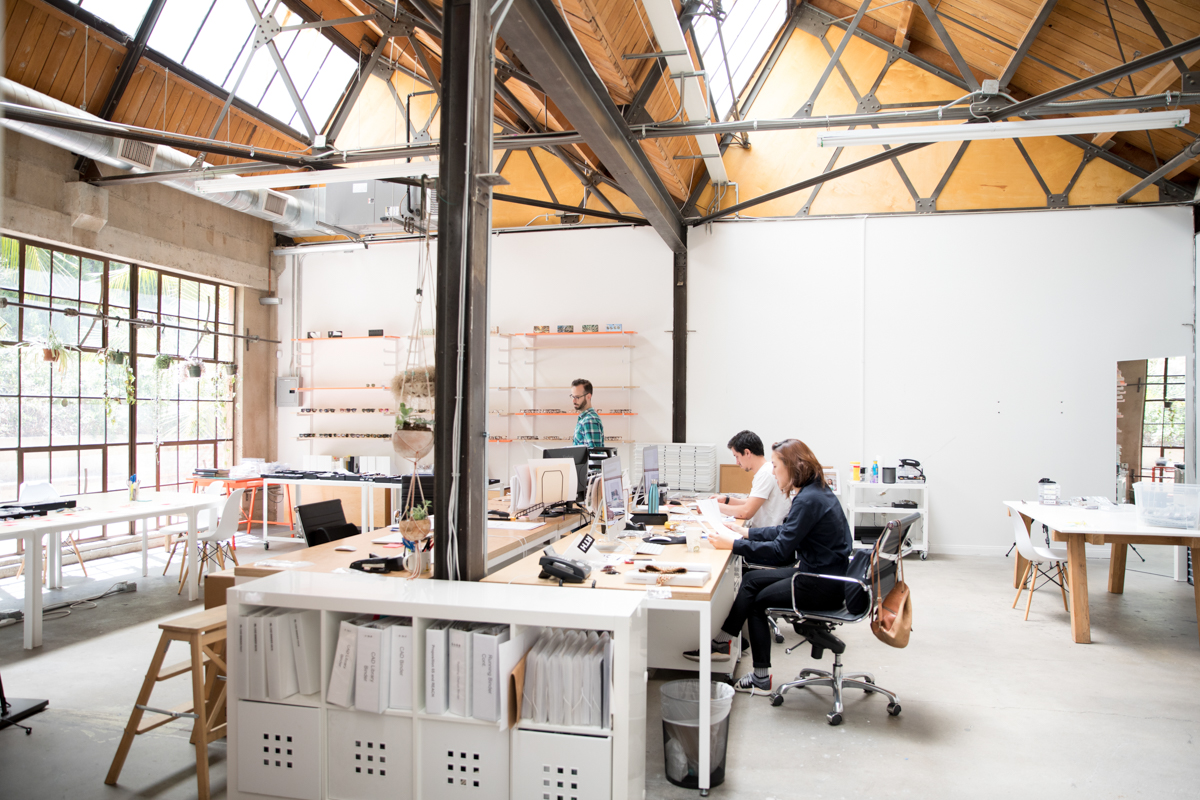 Garrett Leight has become one of my favorite eyewear brands over the years so I'm thrilled we've recently introduced the sunglasses in our stores and on our website. Judging by the response we've gotten so far, I'm clearly not alone!
The brand, officially called Garrett Leight California Optical, was founded in Venice in 2011 and has grown to include several freestanding stores across the country and a beautiful DTLA studio and office, pictured below. Its namesake founder is the son of Larry Leight, founder of the legendary eyewear brand Oliver Peoples, so you could say eyewear is in his blood. 
What I love about Garrett's point of view as a designer is that it's classic, masculine, and understated. The frames are not oversized or heavy—you can barely even feel them on your face—which lends them a rare vintage quality and makes them perfect for summer. We're carrying four styles from the line this season. Wilson is a true round shape, which we have in three different colorways, and then Brooks, McKinley, Kinney are different spins on classic round frames with a keyhole bridge. You'll notice all of Garrett Leight's sunglasses are named after streets in Venice. It's a detail that speaks to GLCO's roots and California point of view. 
Finally, everything in the line is handmade using the finest materials of course; unique acetates, polarized glass, and CR39 lenses sourced from Italy, Japan, and China. Timeless design and expert craftsmanship—you really can't ask for more! Read our interview with Garrett below! XXJKE
Rip & Tan: How would you describe GLCO to someone who has never been in one of your stores or seen the product in person? 
Garrett Leight: GLCO is an independent eyewear brand that creates high quality, handmade eyewear with a fresh and youthful identity and is sold at an affordable price. We like to think of our stores as a way to directly connect with our customer, and we strive to make our unique retail environments reflect our laid back, LA lifestyle. The look is driven by our constant goal to stay authentic while providing original designs. 
Rip & Tan: How has the brand grown since you started it 6 or 7 years ago? 
GL: The brand has grown exactly how I would have wanted. We have experienced year over year growth since the launch. In 2011, we had five employees and today we have 54 full time team members across the world, with offices in LA and Europe. We are opening a fifth freestanding retail location in Dallas this fall and are starting to think globally. We're working on several collaborations and have a lot of exciting things ahead.
Rip & Tan: Where is it going next? What do you want to see it become? What don't you want it to become? 
GL: As we move forward we are always thinking about how to stay true to our brand ethos. There are some new and exciting things coming up that I think will elevate GLCO in a way that aligns with our mission as an independent eyewear brand. I would never like to see a day where GLCO loses its authenticity.
Rip & Tan: What is your best-selling style for women? What style is your personal favorite for women?
GL: Our Wilson Sun has been a favorite over the years for our female customer. The round shape and vintage feel tends to look good on almost everyone that tries them on. I'd say it's also my personal favorite – a mix of masculine and feminine with a retro vibe. 
Rip & Tan: Could you tell us a little bit about Mr. Leight? 
GL: It's a really exciting project and I am thrilled to be working with my dad, one of the true icons of the eyewear industry, on his second act. Look out for more on the brand at the end of this year!
Rip & Tan: What drew you to this studio space?
GL: When we moved in it felt very much like an open concept space, which immediately excited me. I always liked the idea of everyone being able to see each other in an office, and for it to feel open and warm. We built out a concept that kept the open feel while allowing people space to get their work done.
Rip & Tan: Tell us about a typical workday here. What is your schedule like and what is the atmosphere in the studio?
GL: Well I commute from Venice so traffic starts my day. I try to get to the office by 9 but from there but every day is different.  I'll go through emails and then it's usually back-to-back meetings or phone calls.  I try and touch base with everyone on the team at least once a week. We have a lot going on so there is rarely a free moment. The atmosphere in the studio is very relaxed which has always been important to me. Having a strong team that works well together is essential for the continued success of the brand. 
Rip & Tan: What are your top five-workspace musts?
GL: A computer, plant life, open eating area, lots of light, and great music.
Rip & Tan: Do you have favorite local spots for food, meetings, drinks, coffee, etc.?
GL: I take meetings all over the city. The tacos at La Isla Bonita are my favorite for a quick casual chat. I generally like hole in the wall places for coffee but I'm pretty much down with any coffee place that has soy milk.
Rip & Tan: What do you listen to while you work?
GL: I listen to new music and old roots reggae – Syd, Childish Gambino, Kendrick, Dennis Brown, Thundercat, Anderson Paak, etc.
Rip & Tan: Where have you found inspiration lately? What is keeping you motivated? 
GL: Seeing my team grow as professionals and individuals inspires me every day. Also my travels over the past year have taken me so many places and I try to find inspiration everywhere and in everything. Most recently I was inspired by the rich art culture in Dallas. I never really knew that existed there. We even tried to honor it with a lighting installation in our new store there.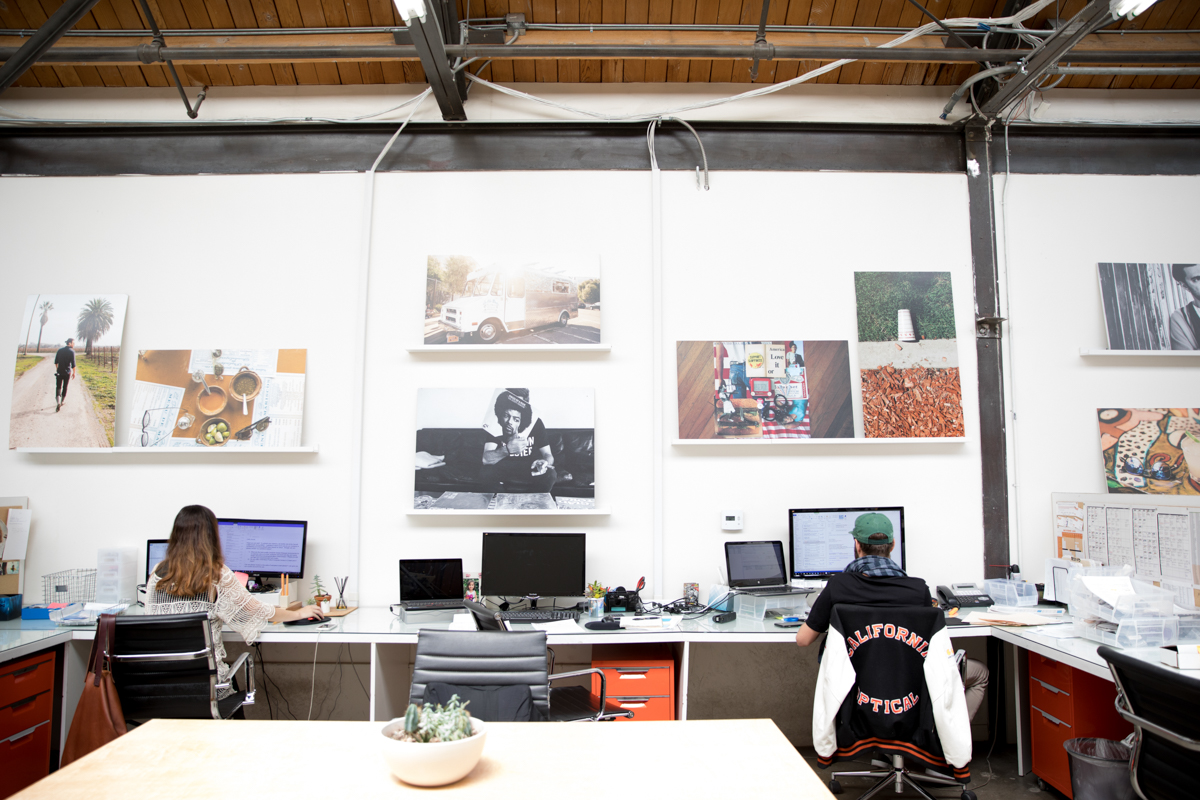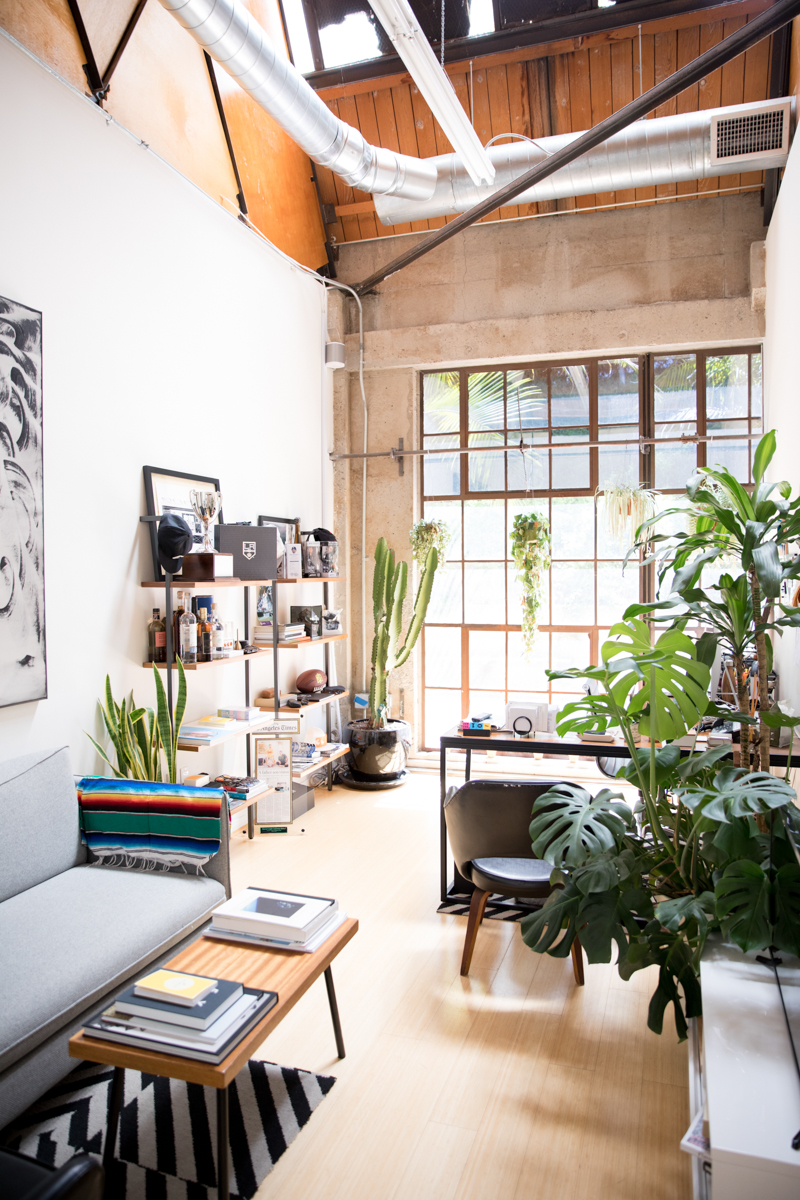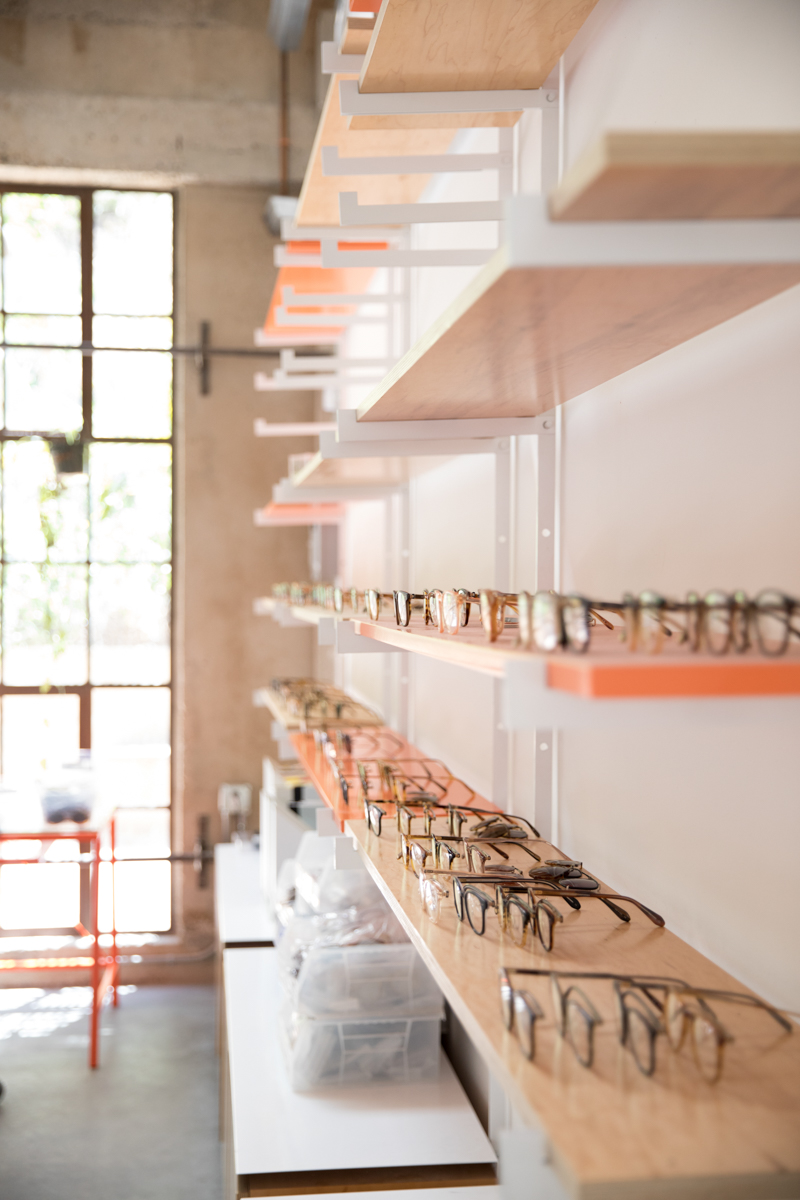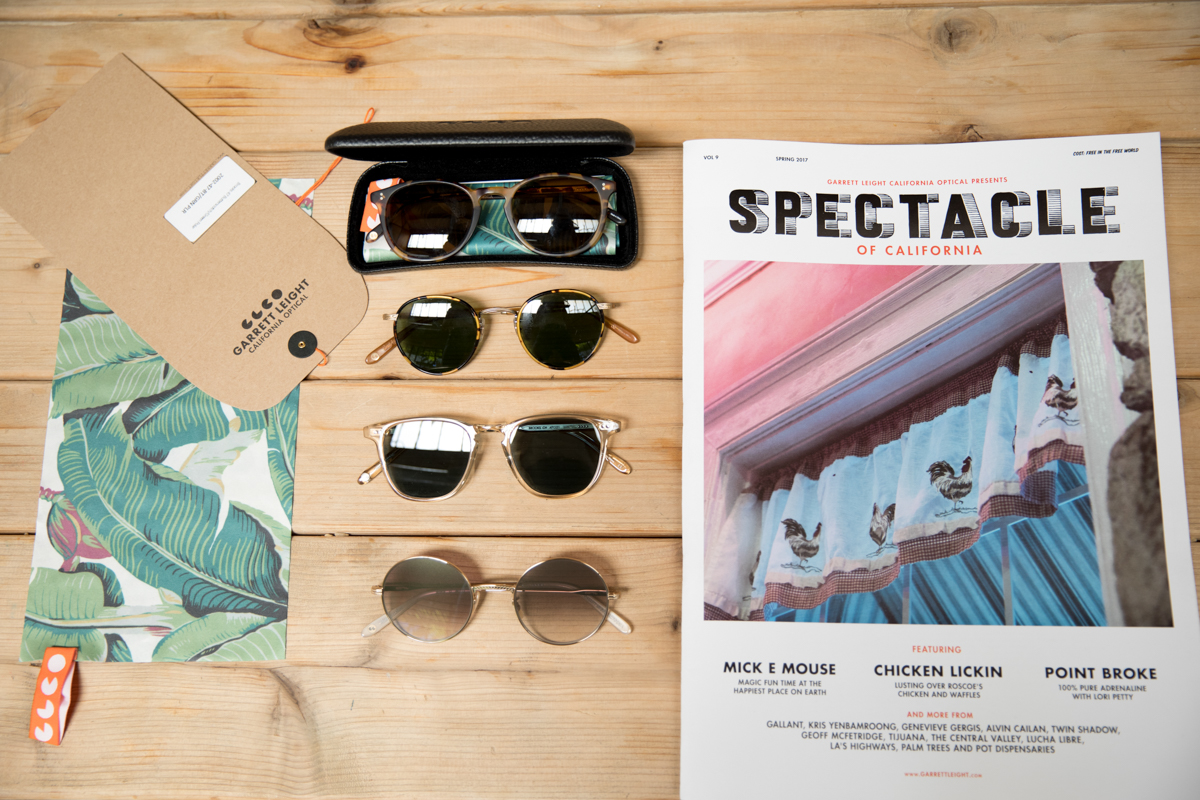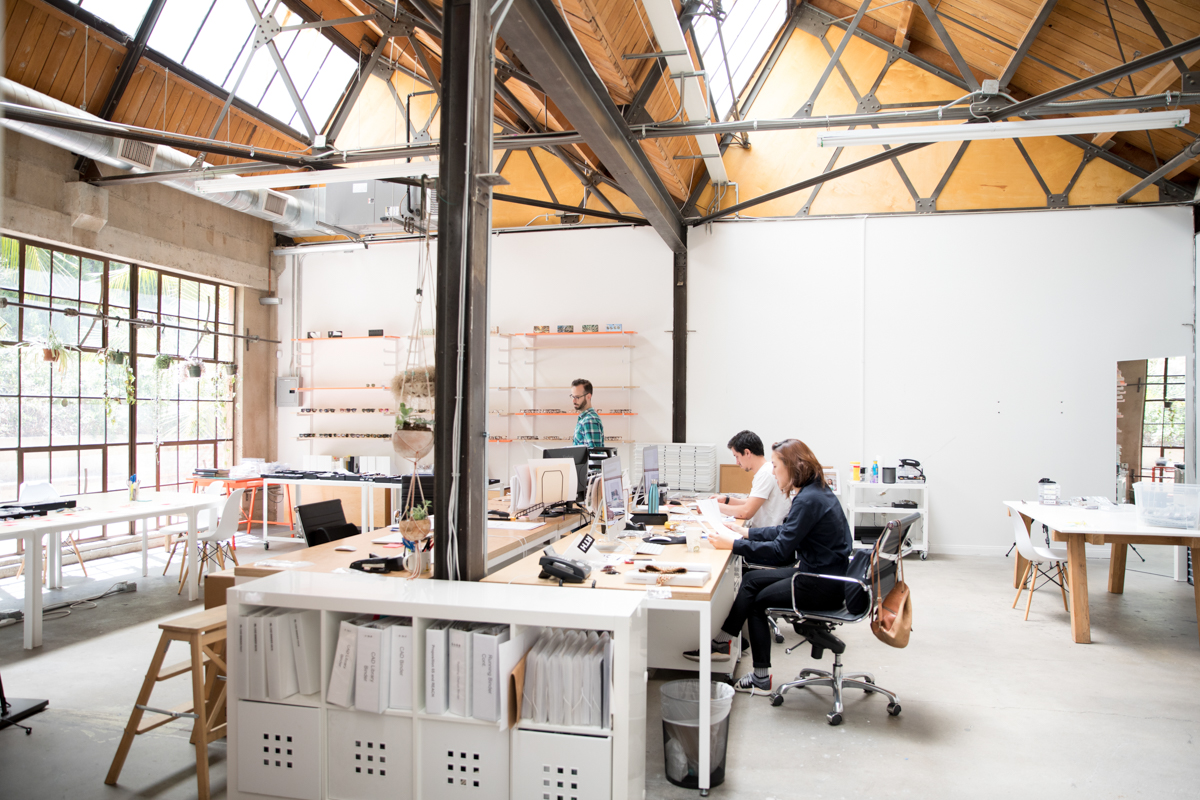 More Stories