Living
This Interior Designer Proves Bigger is Not Always Better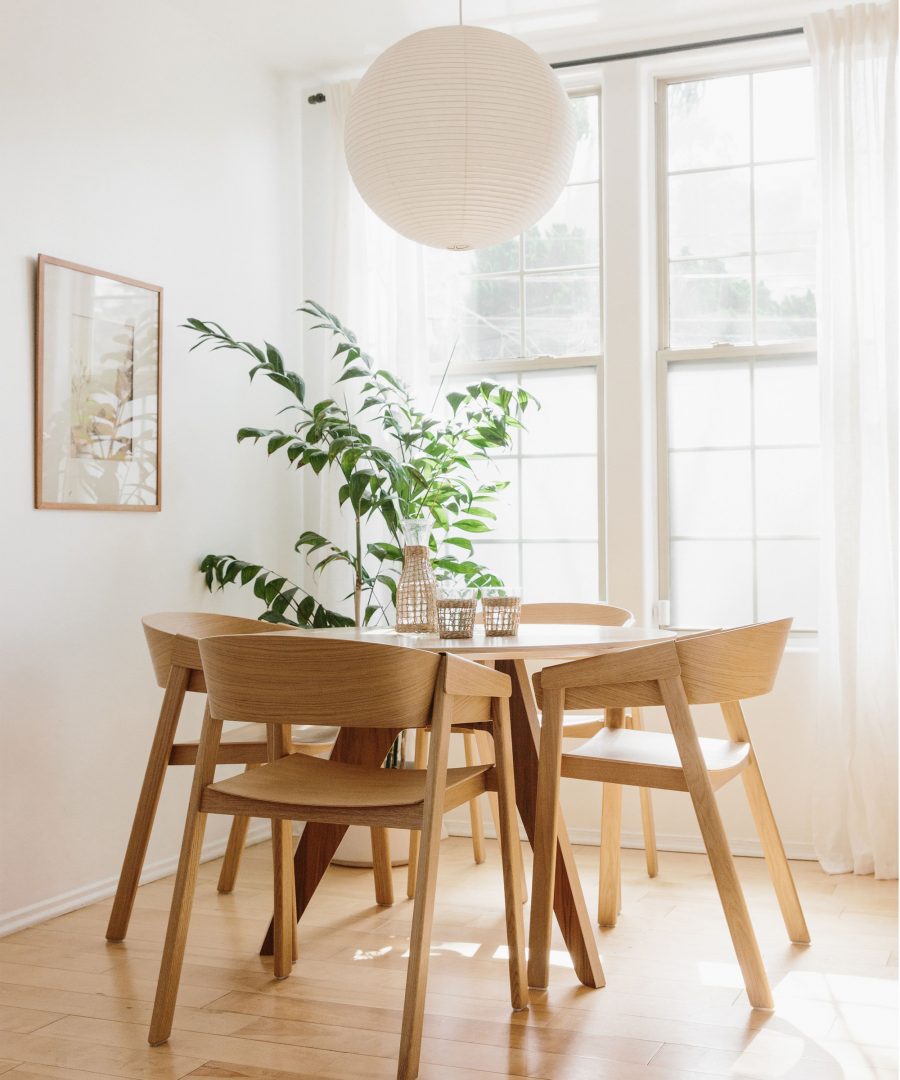 We all have relics from our past that seem to stick with us through every move. A photo album, a T-shirt, or, in 
Mel Burstin
's case, a giant homemade Jenga set. It's apt for this designer to take something old and make it new again, especially making something slightly off-kilter seamlessly blend with her thoughtful art collection, wood accents, and neutral tones. And this 650 square foot Echo Park apartment is proof of her cardinal: bigger is not always better.
Rip & Tan: How did you make the transition from working in art galleries to designing your own spaces? What skills have you learned then that have helped in your career today?

Mel Burstin: I was lucky enough to have time to intern for an interior designer while working at my old gallery for an overlap of a summer. It all started when I cold emailed twelve local designers I admired and every single one responded to me. As my internship was coming to a close, another designer I had reached out to hired me to be her assistant and I subsequently left the gallery. From my experience there, I knew how to run a business, an e-commerce site, and had been teaching myself photoshop so in exchange for all this knowledge she started teaching me the design ropes! I remember her saying she just saw that I had great taste and that, along with those skills really sealed the deal.  

Having a knowledge of art also seems to make clients really comfortable with my art suggestions. Starting an art collection can be challenging for a lot of people. I like to be able to look at art not just as a final touch for decor, but also as an investment, and as part of a larger personal collection.  

Rip & Tan: How does LA compare to NY? What are you loving, and what has taken a bit of getting used to?

Mel Burstin: I've lived in LA for eight years now, but it took me about seven and a half years and living on the east side in Echo Park for the last few to finally admit I love it. I remember how strange I thought it was that the checkout clerks at supermarkets smile at you here. Now when I go home I notice I'm being "too friendly" for New Yorkers and try to rein it in. I definitely miss the sense of hustle and "do or die" of the New York lifestyle. But of course I love not having to deal with horizontal snow in your face! 

Rip & Tan: Has your aesthetic changed since switching from east coast to west?

Mel Burstin: I'm not sure I can compare my aesthetic from east to west, as I've learned and grown so much since being here. I do think about how if I moved back I wonder what my style would evolve to, and if I'd stay as bright and California as I am now. I think I would! 

Rip & Tan: What does a typical workday look like to you?

Mel Burstin: I love my typical work day. I usually wake up early, work out, and take my dog on a hike. Then, my day is usually a breakdown of work-related errands, site visits and computer time. I'm often heading to a site visit at 11, heading back to my computer by 1 and then spend a few hours either on Photoshop or shopping online, or unfortunately, on spreadsheets. My computer/desk time is usually broken up with random tasks like visiting my carpenter, or a wallpaper showroom sprinkled in. No two days are the same, and I really love that.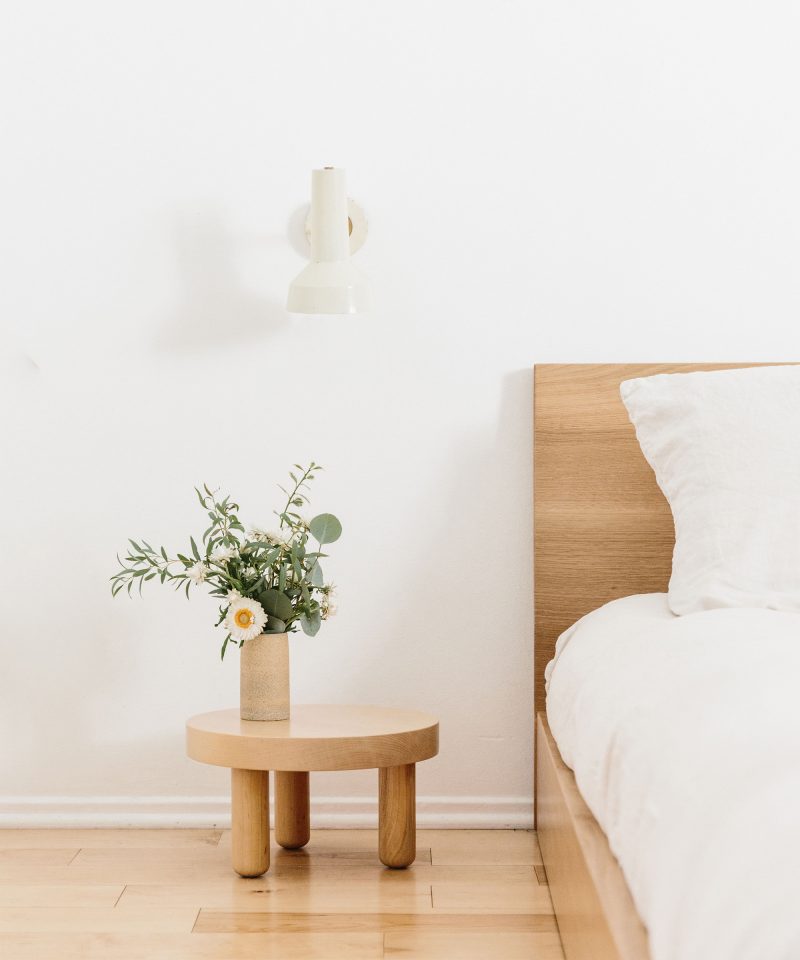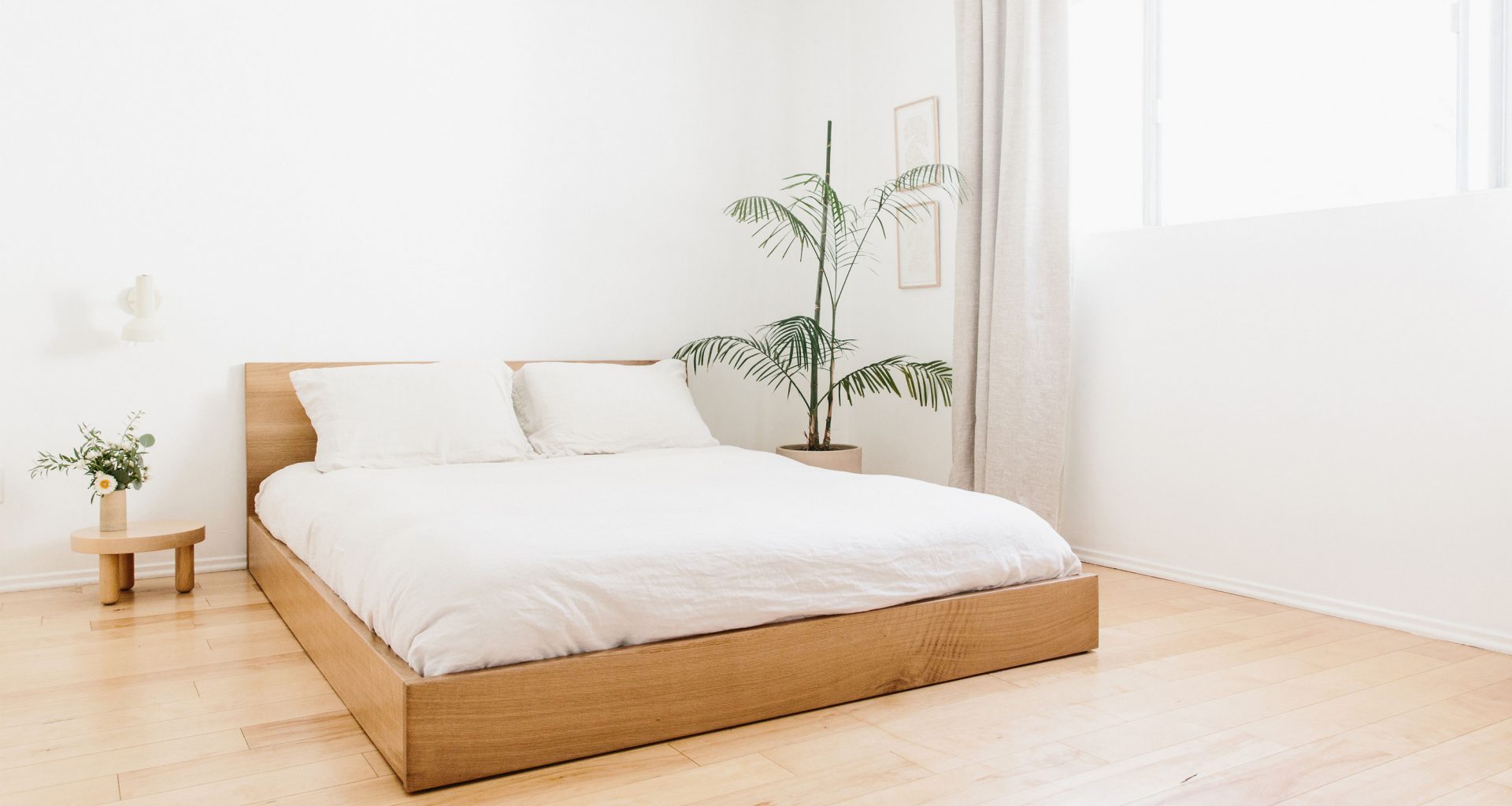 Rip & Tan: You've done so much with designing your own apartment, and it's only 650 square feet! What challenges did you incur in regard to its size, and what tips would you have for others trying to maximize their space?

Mel Burstin: I surprisingly didn't find too many issues designing my 650 sq. ft apartment. One thing I like to remind my clients of during remodels is that bigger is not always better. Why bother building an enormous bedroom if you don't really need to fill it to the brim with furniture. Sure, I wish my apartment was a little bigger so I could have a cozy sectional and a second bedroom to hide my work related samples. But, when you designate each part of your space for a specific function, size constraints typically go away. The nook near my kitchen is perfect for a table of four, and my sofa suits me just fine for binge watching my favorite shows. Try to make each corner functional for how you live your life and your space will go far. 

Rip & Tan: What are your cardinal rules for bringing a piece of furniture or decor into the home?

Mel Burstin: My number one cardinal rule for bringing a piece of furniture into your home is…do you LOVE it? I remember when I was younger and barely dabbling in design, I could go to a store like home goods, come home with a few things and then a few months later those things were shoved away in a closet. I think each piece and accessory you bring home needs to be one you're crazy obsessed with, or something that has sentimental value. Every time you settle on a piece I think it ends up diminishing the overall finished project. And this doesnt always mean you have to splurge, but I think each piece needs to be able to stand out on it's own as one of your favorites. 

Rip & Tan: What projects are you most proud of?

Mel Burstin: I'm really proud of the offices I designed for Goop, and I'm really proud of my own home. With Goop it was one of the first projects I did on my own without a team, and our deadline was insanely quick. I was so happy I pulled it off! I'm also really proud of my own home because as a designer it's way more stressful and vulnerable to share. There's a lot more pressure for the space to be perfect for perfectly pinnable images but in reality what I love most is what it feels like to be in the space. I love how myself and at home it makes me feel. 

Rip & Tan: What's on your vision boards these days? What are you obsessed with?

Mel Burstin: I've been obsessed with Japanese design for years now and I dont think that will die down anytime soon. That combined with the whole "lime-washed-Georgia-O'keeffe-adobe-vibe" are really making me want to design incredible spaces. I love the look of textured walls and vintage wood tones. And of course, neutrals all the way!
On Knowing When the Design Process is Done:
It's often a feeling. With my home it took switching out my rug on a whim a few months ago for everything to really feel finished. But for clients, it's often completing a checklist of pieces of furniture for each space. Then once everything has been installed and feels in place, I go back in and style the space out. Styling and adding small accessories and last minute changes are really what tie it all together.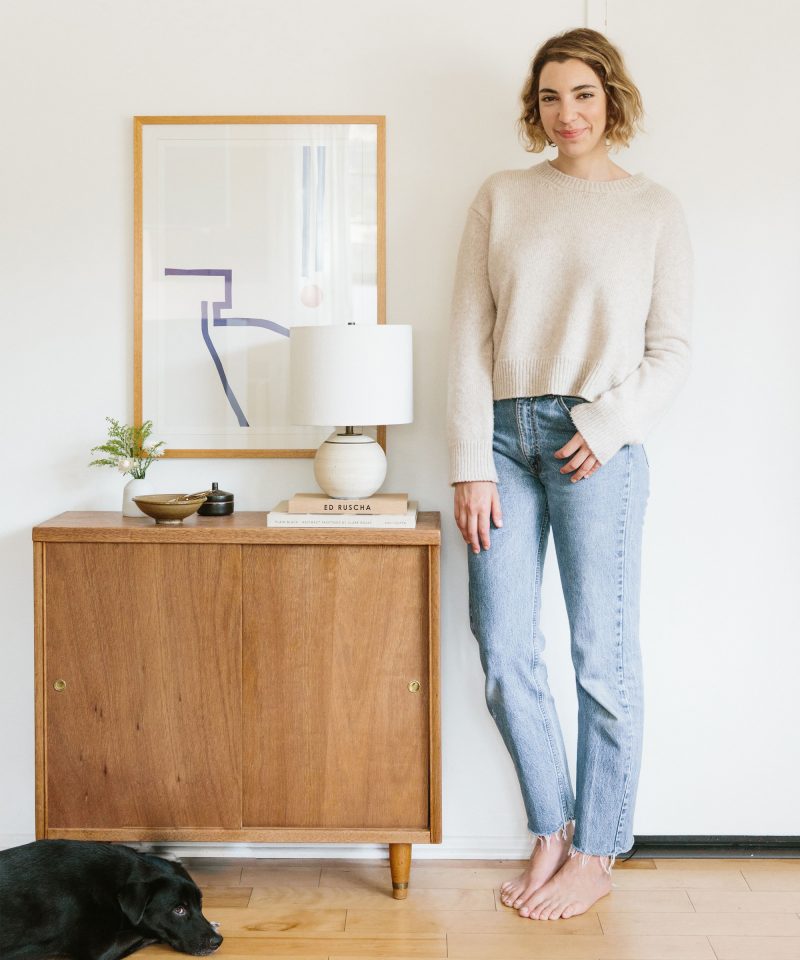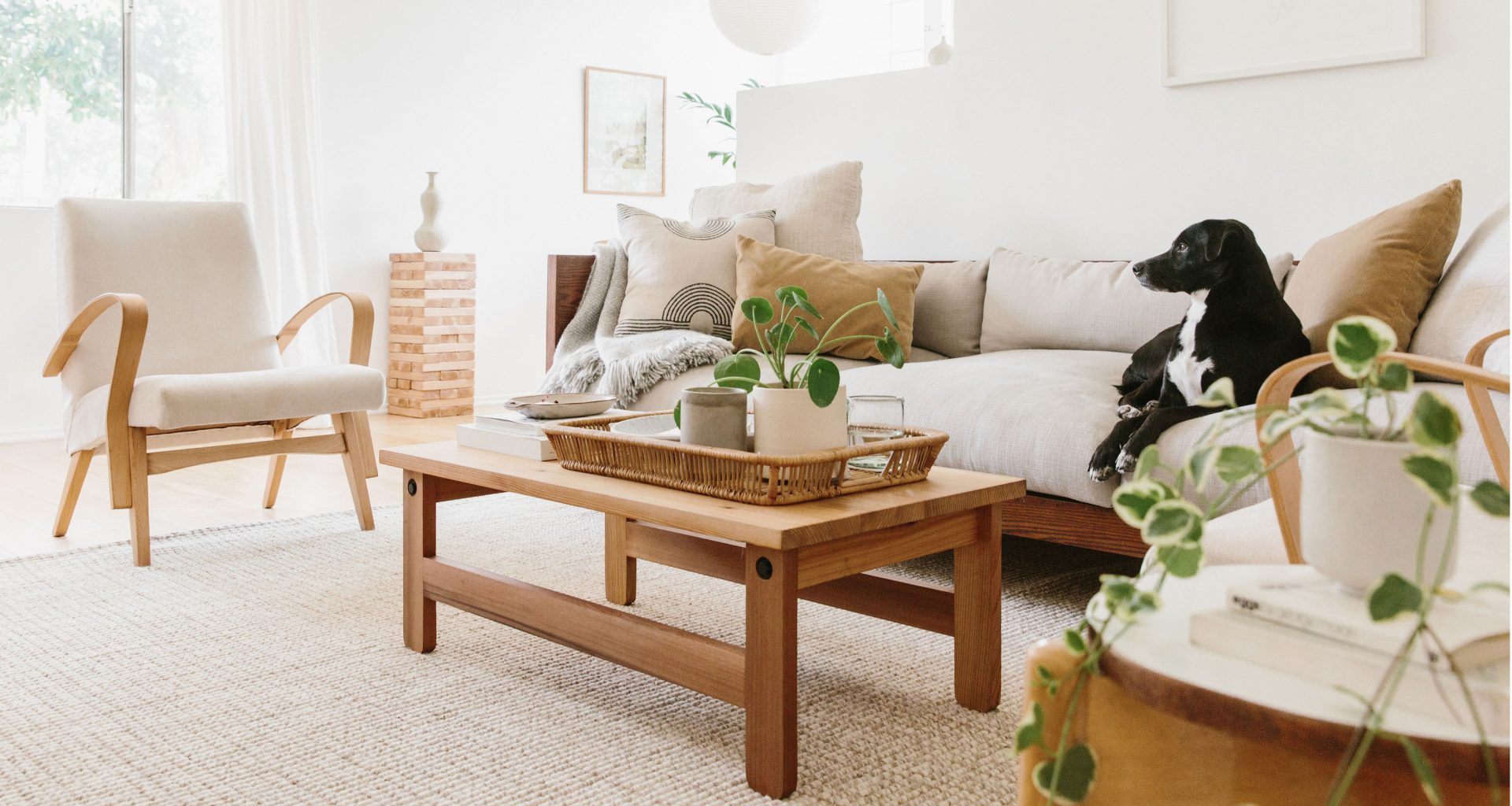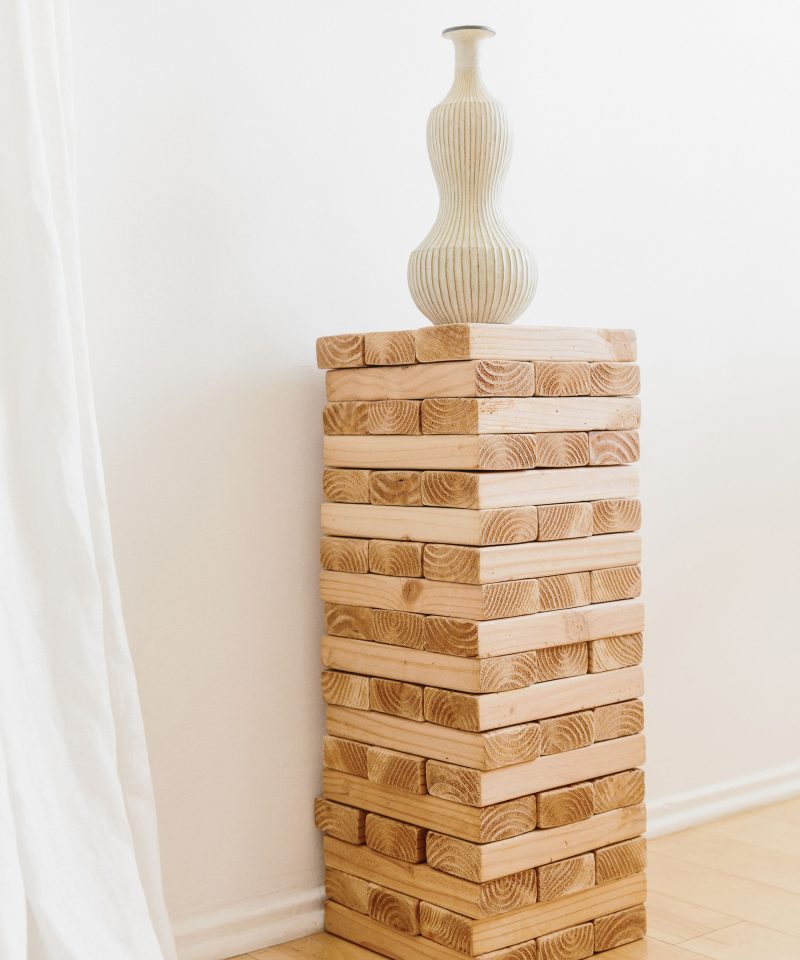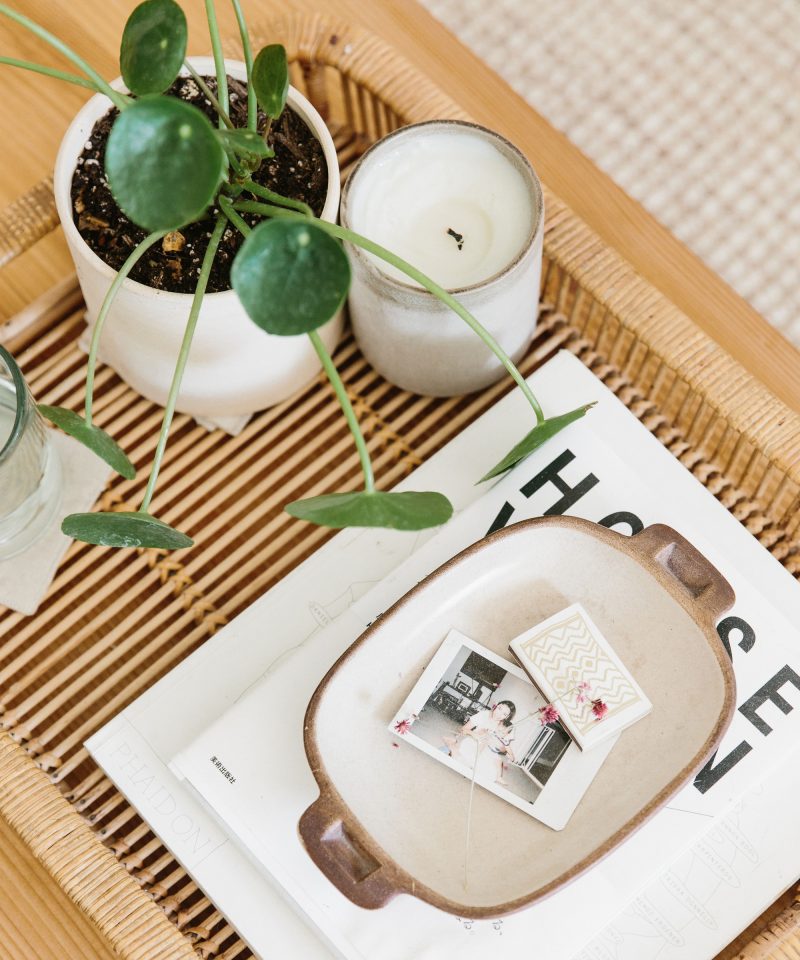 Photos by Nicki Sebastian