Style
Inside the Herbal Kitchen: Behind the Scenes at Earth Tu Face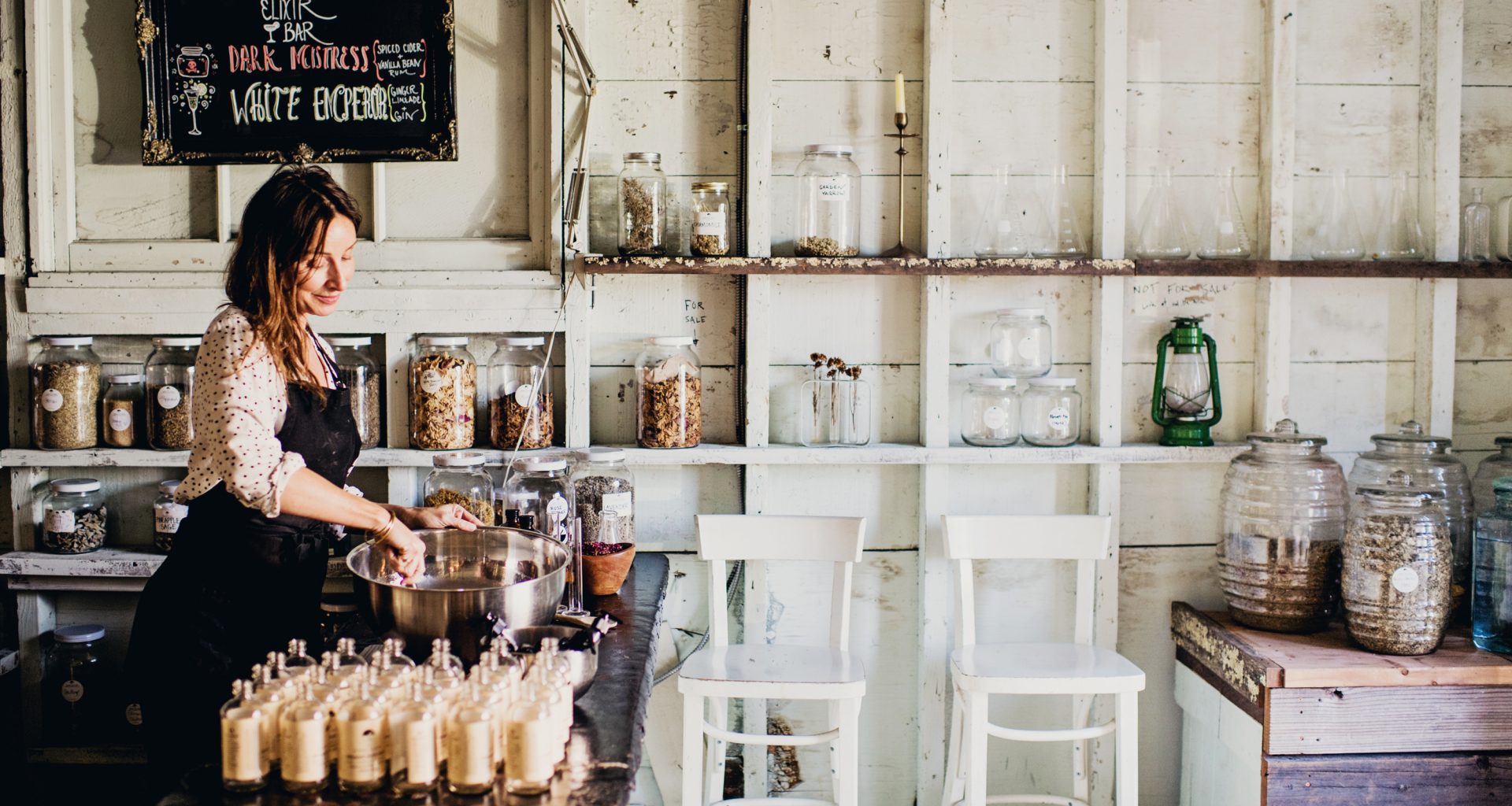 Earth Tu Face has long been one of our favorite brands for all things natural. We teamed up with the Oakland-based botanists for a third time to craft an organic body wash with notes of rose, geranium, and lavender. Plant-derived ingredients, wildcrafted and locally sourced, are artfully blended with essential oils to heal and nourish the skin. With a delicate aroma reminiscent of a rose garden, Jenni Kayne x Earth Tu Face body wash is a treat for the skin as well as the senses. We talked to founders Sarah Buscho and Marina Storm to get a deeper understanding of the process behind plant alchemy, their company's charitable initiatives, and which essential oils will raise your vibration.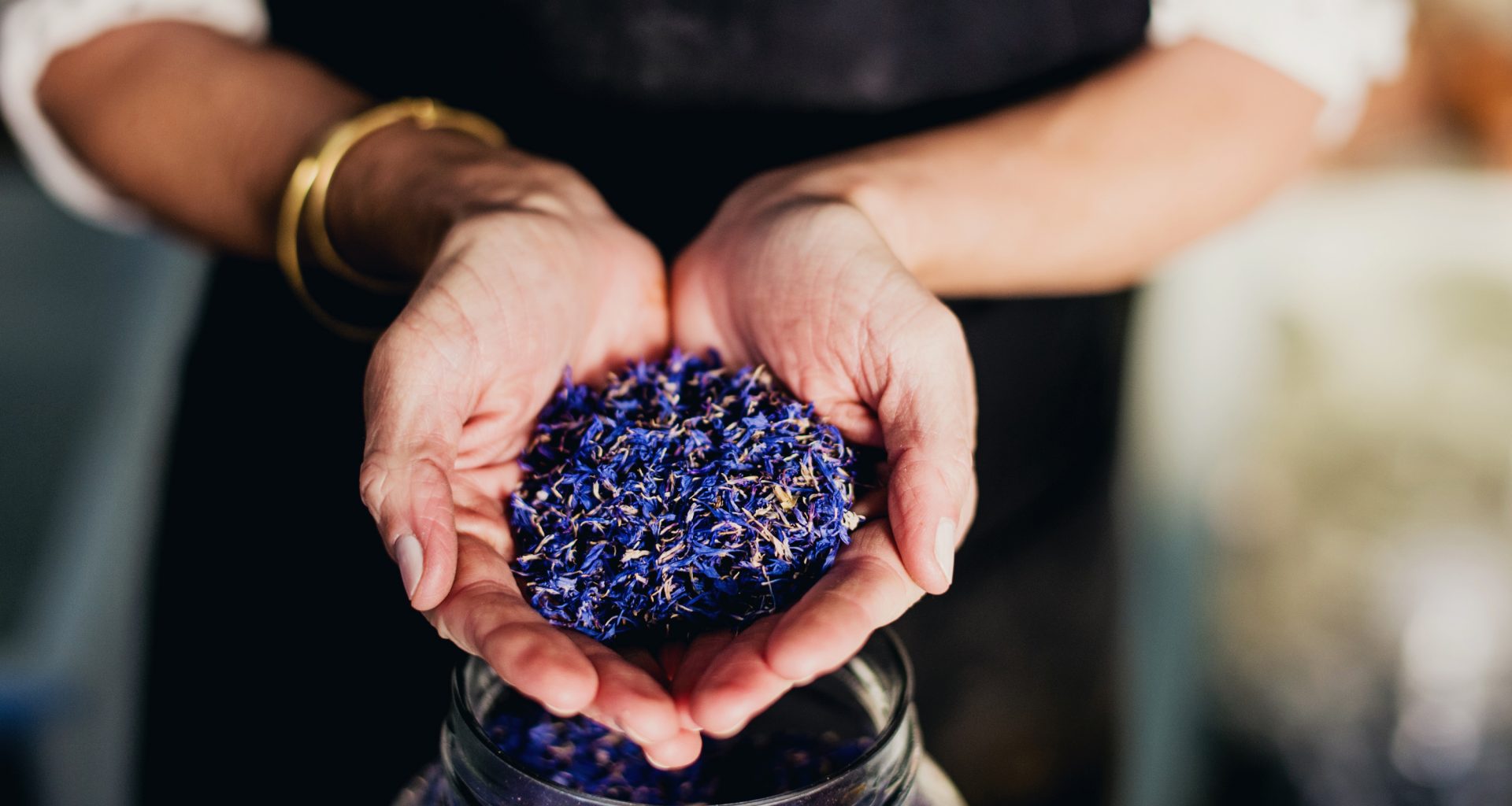 Rip & Tan: This is our third product collaboration with you, and we're so excited! Can you share a little bit about the process of making this body wash?

Sarah Buscho: We're thrilled to be collaborating again! Every new project begins in our apothecary where we stock food-grade organic raw ingredients and essential oils for the handmade items in our line, along with inspiring new ingredients that haven't made it into our products yet. From there we experiment with different scent blends—for this wash we used rose, geranium, and lavender, which are particularly nourishing for the skin, and we wanted to pay homage to Jenni's garden, where many of these flowers grow. It was made to pair well with the rose body lotion we did with Jenni a few years back. We tested many different versions of the recipe before we found the perfect balance between the three delicate floral scents. 

Rip & Tan: Can you share how and where you source your ingredients?

Sarah Buscho: While we don't want to go into too much detail here as it took us a long time to find and vet the suppliers we use, we can say that we use respected ingredient suppliers here in the USA many of whom have their own farms. We also source herbs and flowers such as lavender, calendula, rose, and rosemary from our own gardens here in California.
Rip & Tan: How do you incorporate aromatherapy into your products? What are some of your favorite scents, and how do they affect the body and/or mind?

Sarah Buscho: Our first priority when creating our formulas is to use ingredients that carry powerful skin healing benefits. However, many essential oils that we rely on for their medicinal properties are also aromatherapeutic. Lavender, for instance, reduces inflammation and speeds tissue healing while the scent has antidepressant and anti-anxiety qualities. It is also a premier remedy for burns. Rose is incredible. It is soothing, calming, and raises your vibration. It is priced for its rarity because it takes thousands of pounds of rose petals to produce just ounces of essential oil. We love working with rose!

Rip & Tan: How can a customer deduce whether a popular ingredient is truly beneficial or just a fleeting trend?

Sarah Buscho: Do some research using respected sources that focus on medicinal plants and herbalism. Then, when confronted with products using trendy plant ingredients, we think the first step should always be to consider the source. Does the company making this product have a history of working with natural ingredients, or is this just a one-off? Secondly, it's important to check that the ingredient is in its purest form in order to be the most effective. Look for labels listing "essential oil" which is the purest form of the plant, rather than "extract" or "essence" which are less pure and are largely used for scent.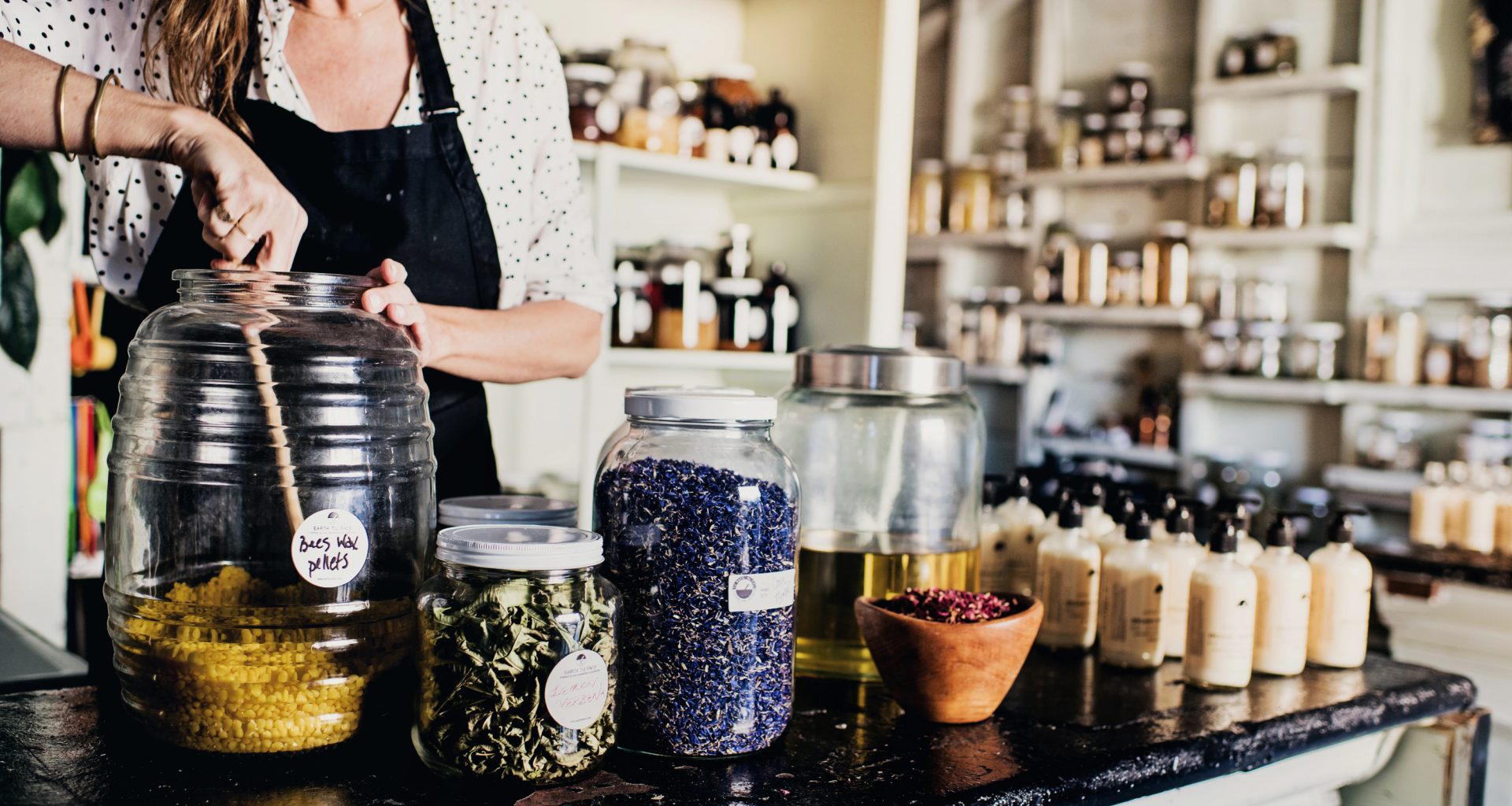 "The myth is that making skincare this way is overly difficult, the truth is that it is much more expensive, and many companies do not care to pay that price."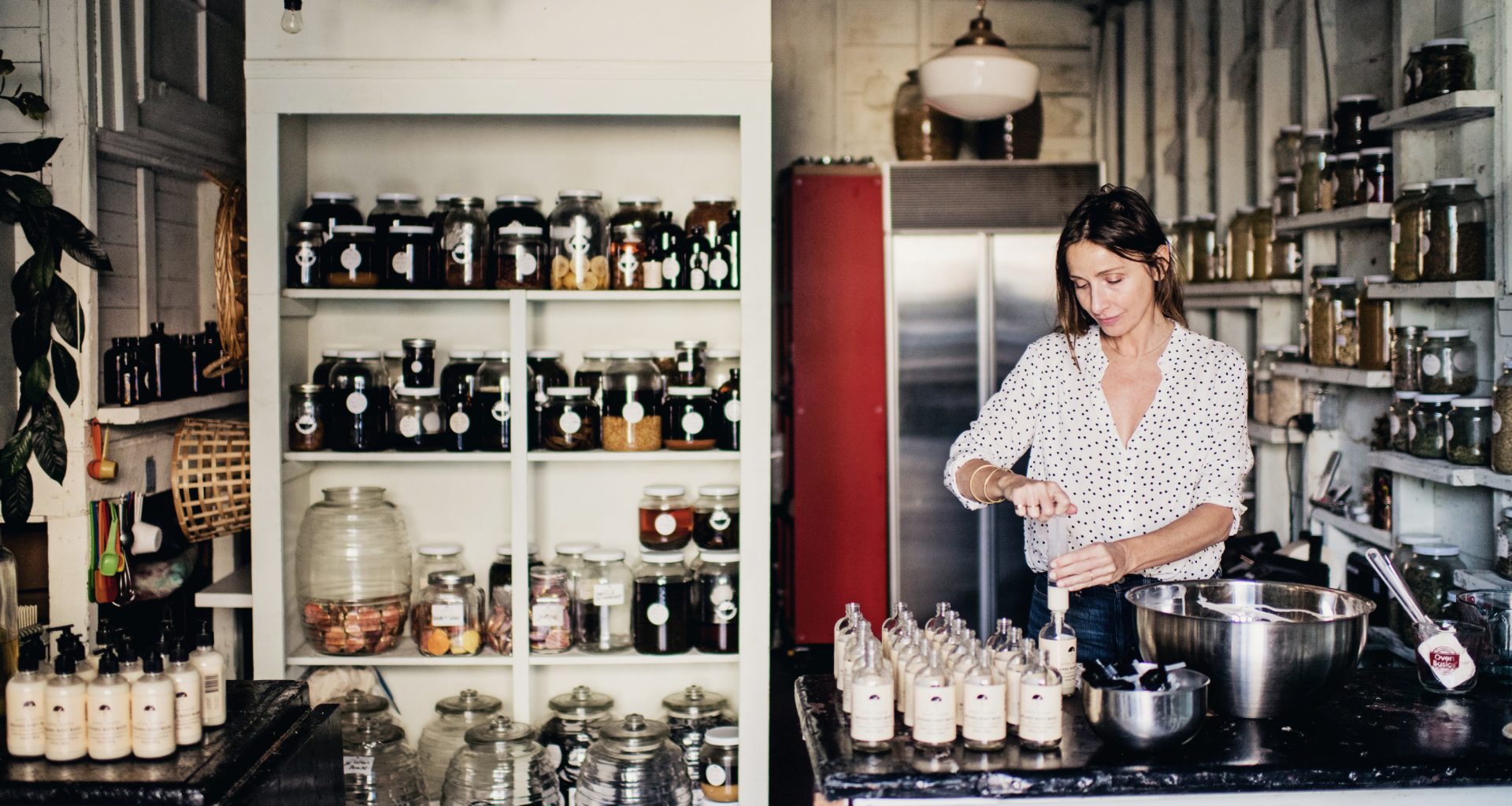 Rip & Tan: Have you had to make any sacrifices to stay true to your pledge of 100% natural? For example, is there a product you've always wanted to make, but couldn't, because there was no natural option?

Sarah Buscho: Shampoos and conditioners are notoriously difficult to create using organic ingredients, though we have been asked by our customers to make them many times. We believe (and know from experience) that skincare can and should be made using organic ingredients with zero chemicals or fillers. The myth is that making skincare this way is overly difficult, the truth is that it is much more expensive, and many companies do not care to pay that price.

Rip & Tan: Earth Tu Face donates to charities like Planned Parenthood, the ACLU and the Center for Biological Diversity. How did you choose these organizations, and why are you passionate about their causes?

Sarah Buscho: We feel strongly about giving back to people and our planet. When we founded Earth Tu Face, we wanted to help promote a sustainable future for all, and we feel that these charities are aligned with that ethos. The ACLU has perhaps the longest history of fighting for human rights, while Planned Parenthood and The Center for Biological Diversity have risen to tackle new challenges posed to them by the current administration. We feel that all of these organizations work to bring people together towards a common good and support a more healthy, loving, and compassionate world.
More Stories