Food & Drink
Inside Pamela Salzman's New Cookbook "Kitchen Matters"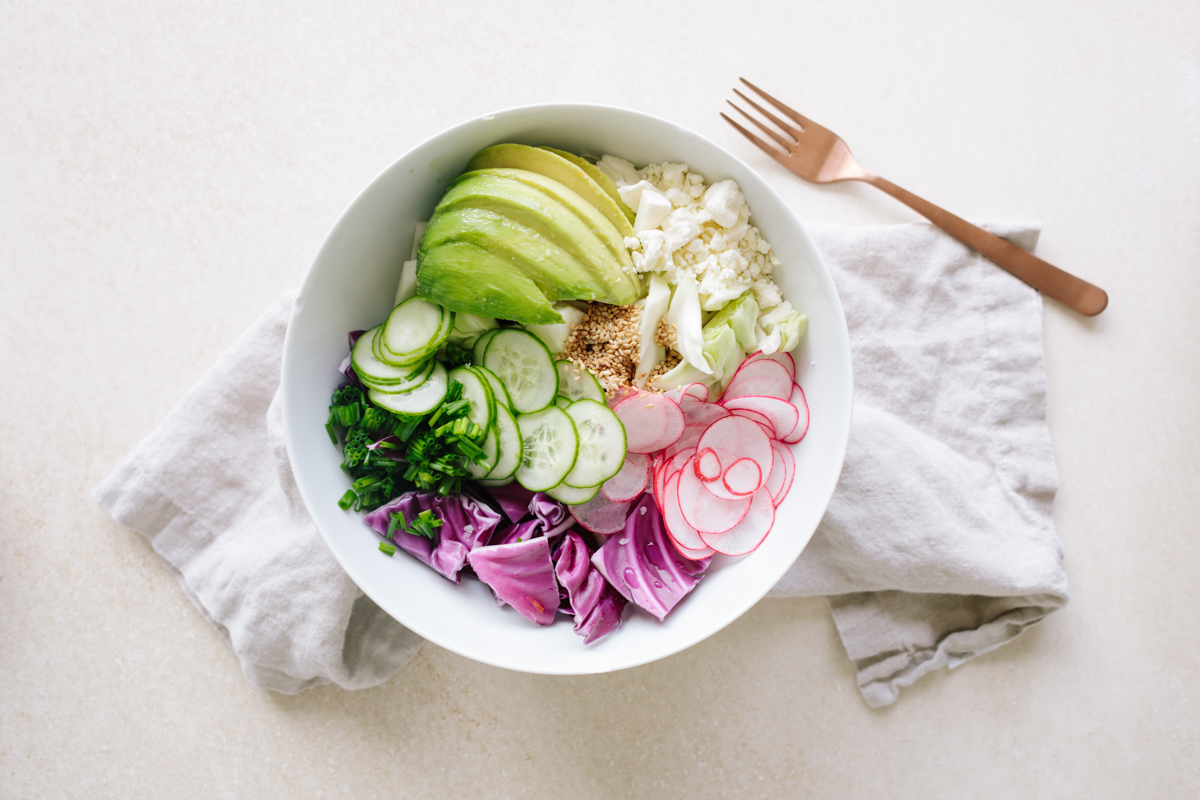 Pamela Salzman is a holistic health counselor and chef whose name you might recognize from previous stories on Rip & Tan. Pamela has created the menu and taught at many of our  In The Veggie Kitchen gatherings, among other things. She is also a great friend! 
Pamela is getting ready to launch her first cookbook, which is very exciting. Called "Kitchen Matters" the healthy-eating guide, which comes out on June 13th, includes more than 100 recipes along with Pamela's amazing tips on meal planning, grocery shopping, and more. Fans of her blog and anyone looking to eat more mindfully will love it. Pamela's recipes are always accessible but interesting and I love how she packs so much nutrition and flavor into each dish.
To celebrate the launch of "Kitchen Matters" we'll be hosting a signing event with Pamela on June 7th at 7pm in our Brentwood store. If you are in the area, please stop by! Pamela was also kind enough to share a delicious summer salad recipe from the new book with us here (though you may recognize it from her blog or Instagram—it's a classic!). Pamela's Everyday Salad Dressing, which is used in this salad, is an especially great formula to have in your repertoire. XXJKE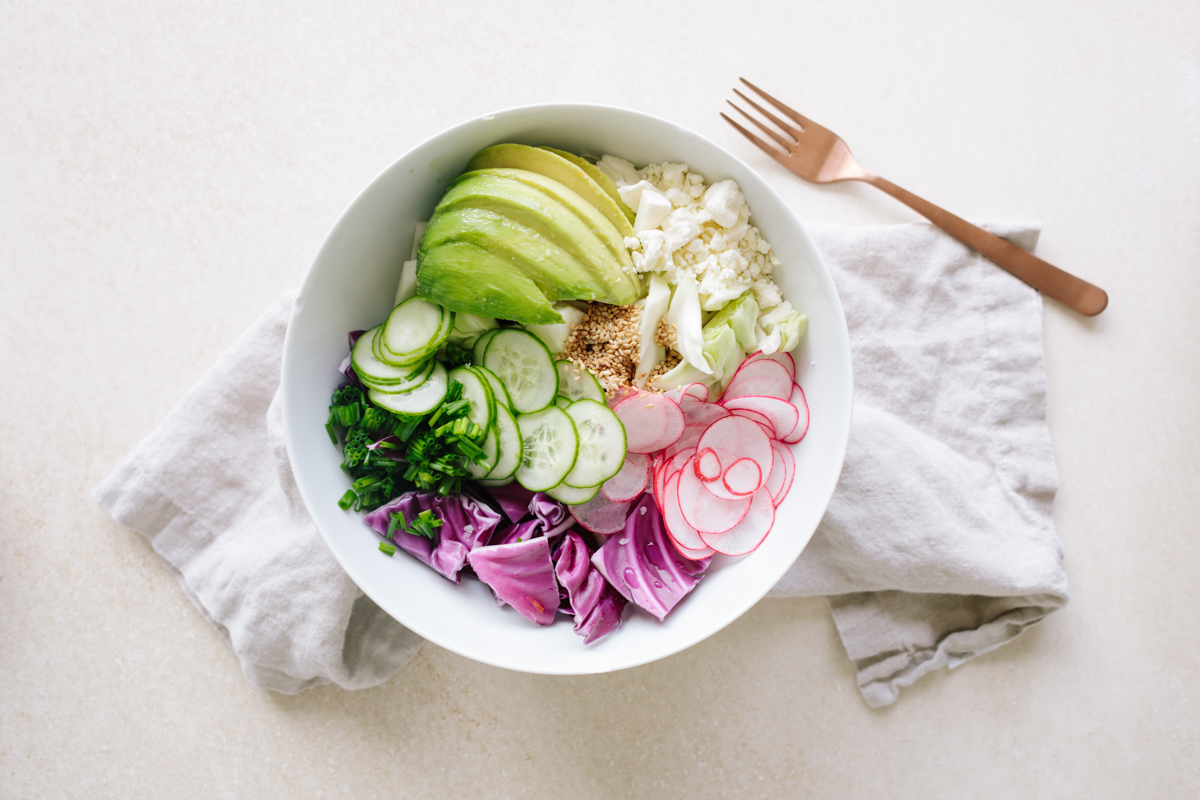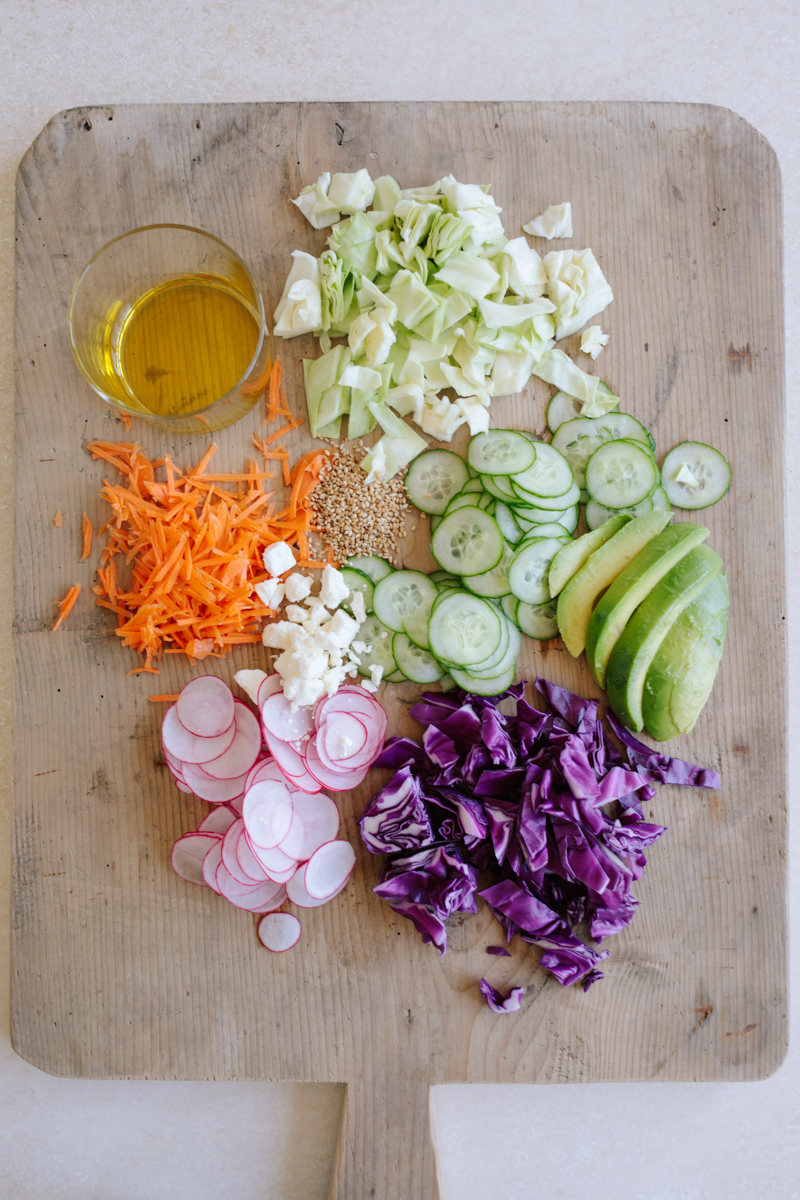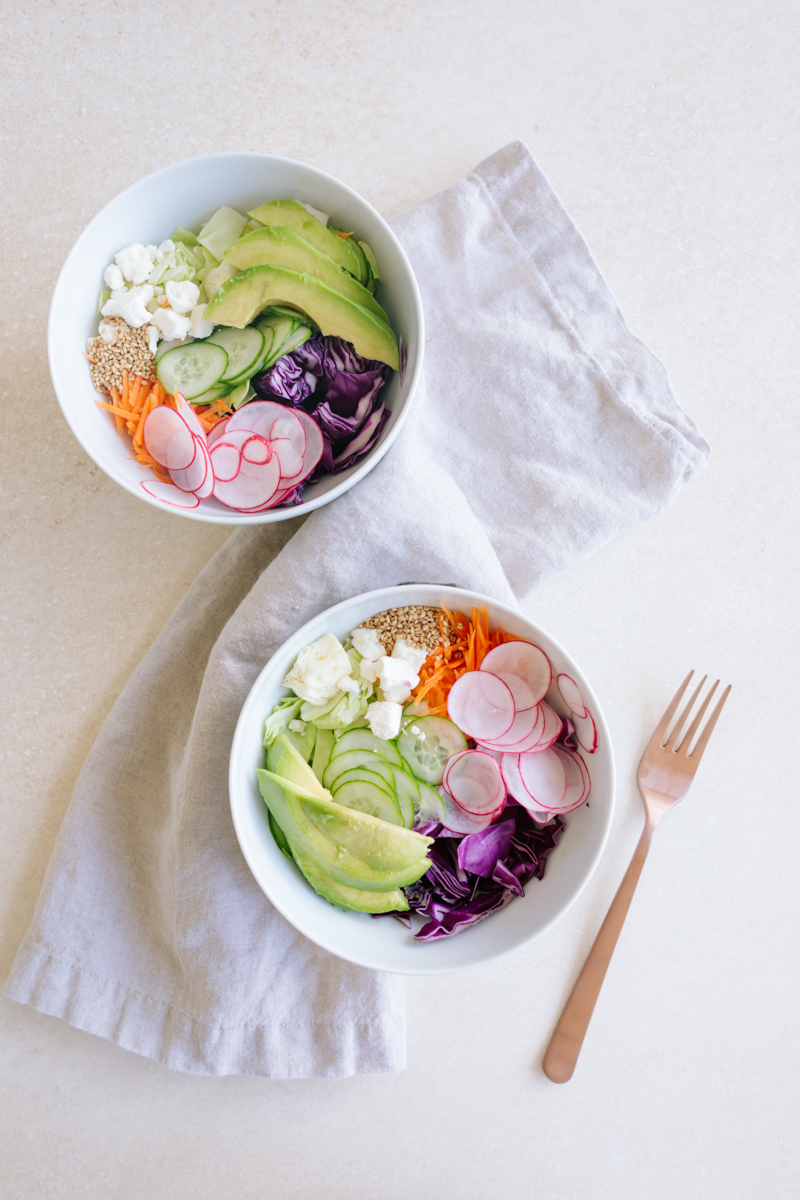 Recipe
Saturday Chopped Salad
Servings: Serves 6
Units:

Course: Salads
Ingredients for the Salad:
1 head romaine lettuce finely chopped (about 6 cups)

3 cup

710 ml

diced red cabbage
3 radishes

1/2 pt

1/4 l

cherry tomatoes quartered (optional)
1/3 cup pickled shallots diced (or 5 pepperoncini seeded and finely chopped)
1/2 bunch chives finely chopped
2 Persian cucumbers finely diced
2 carrots finely diced or julienned and finely chopped
1 avocado peeted, pitted, and diced
3 ounces feta (preferably goat's milk feta, crumbled) (omit for vegan/DF)
optional: quinoa, diced cooked chicken, tuna in olive oil, canned salmon, chopped hard-boiled egg, chickpeas
Ingredients for the Dressing:
1 small shallot minced (about 2 teaspoons)
3/4 to 1 teaspoon sea salt
1 pinch black pepper
1 teaspoon Dijon mustard
2 teaspoons raw honey (omit for vegan) or pure maple syrup
2 tablespoons unpasteurized cider vinegar or red wine vinegar
2 tablespoons unseasoned rice vinegar
3/4 cup unrefined, cold-pressed extra-virgin olive oil or 1/2 cup olive oil + 1/2 cup flax oil
For the salad:
Combine the lettuce and cabbage in a large bowl. Add the radishes, cherry tomatoes, pickled onions, chives, cucumber, and carrots. Toss with enough dressing to coat lightly. Add the avocado and feta and drizzle with a small amount of dressing. Toss very gently with your hands to incorporate into the salad without smearing avocado and feta everywhere.
For the dressing:
Either whisk together all the ingredients, including black pepper to taste, in a small bowl or place them in a glass jar with a lid and shake until emulsified.
The dressing can be made ahead and kept in a glass jar in the refrigerator for 5 to 7 days. Because olive oil solidifies when chilled, you will need to remove it from the refrigerator well before you want to use it, for it to become pourable. Or you can leave the dressing at room temperature in a cool, dark place for a few days. If you use flax oil in the dressing, it must stay refrigerated.