Entertaining
Inside Our Mother's Day Lunch with Chalkboard Mag and Honey Hi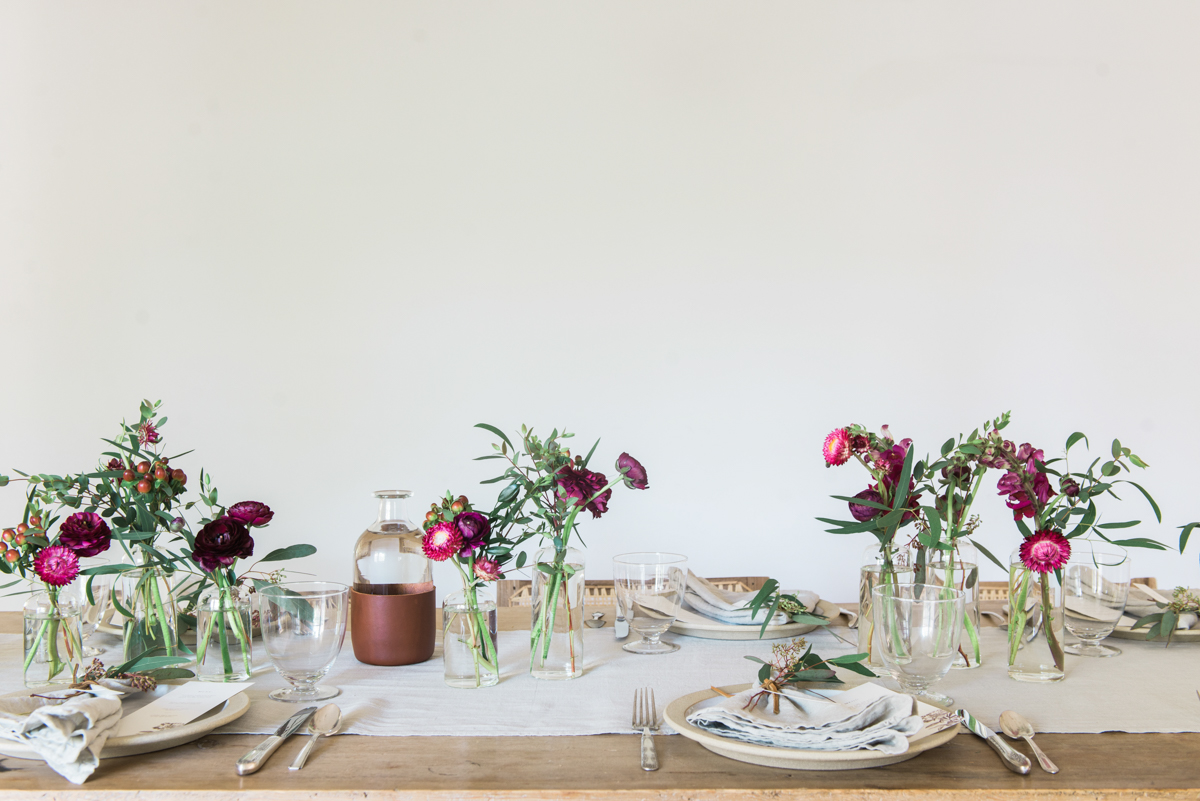 Last week I co-hosted a Mother's Day lunch in my home with my friend and frequent collaborator Suzanne Hall of Chalkboard Mag. Gifting guru Simone LeBlanc designed the romantic floral menus and place cards, Barrett Prendergast of Valleybrink Road put together beautiful bouquets of dusty green and deep maroon florals, and we set the table with our own Farmhouse Pottery plates, Canvas Home cutlery, and Hale Mercantile napkins. We wrapped the sable-color napkins with a little bit of leather and Barrett tucked florals into each one, which added a bit of joyful color at each seat. I love the table's simple and sophisticated feel.
Caitlin Sullivan and Kacie Carter of Honey Hi (a bright, wholly adorable restaurant in Echo Park) put together a delicious health-minded meal for the gathering. Everything was gluten and dairy free—with the exception of some excellent sheep's milk labneh—and made without refined vegetable oils and refined sugar. The menu consisted of a sweet potato waffle served with turmeric poached egg, avocado, and the berbere-spiced labneh. A simple farmer's market salad tossed in a homemade citrus and herb vinaigrette complemented the main course. To drink, Caitlin and Kacie served a refreshing coconut kefir spritzer made with cucumber, lemon, and mint. And for dessert, we indulged in a gorgeous citron tarte with an almond shortbread crust. All in all, the menu felt celebratory and special without being too heavy for a warm, afternoon meal—and it was beyond delicious, too. 
Shop some of the table décor we used and get Honey Hi's recipe for the sweet potato waffle below! Plus, stay tuned tomorrow for a Mother's Day-themed DIY project created by the talented Simone. XXJKE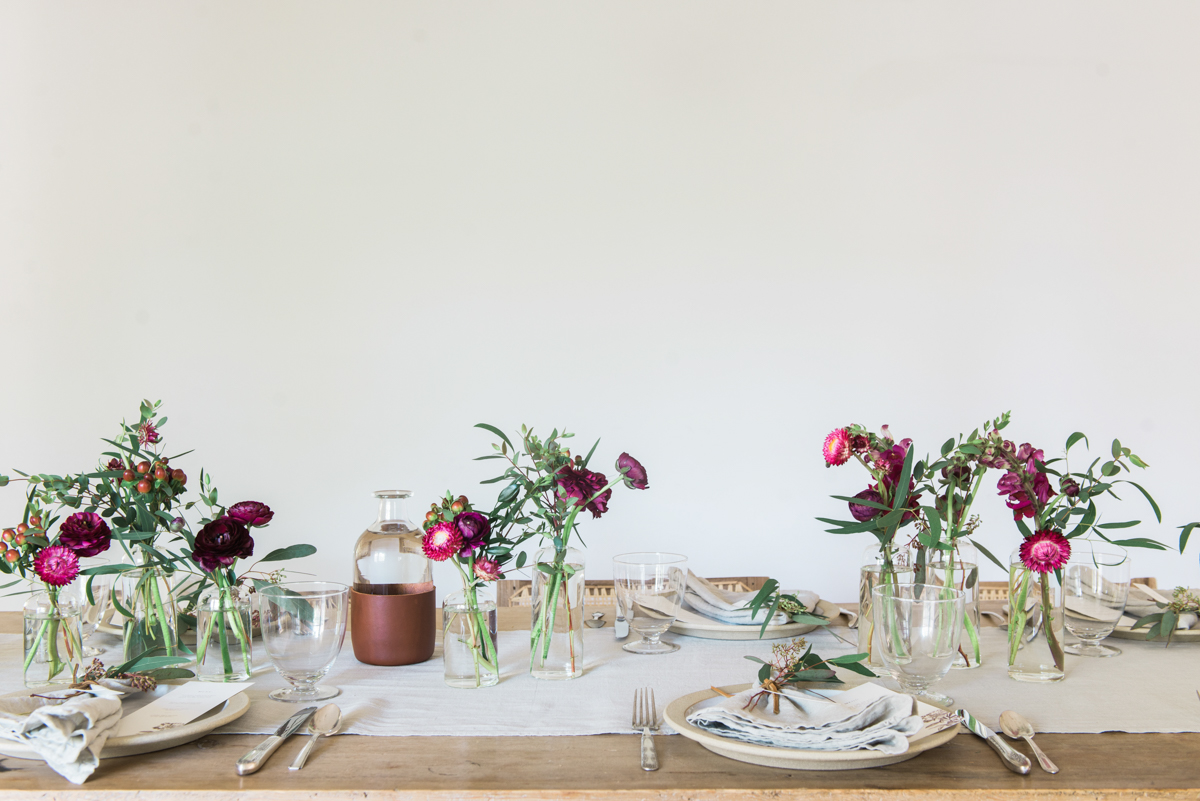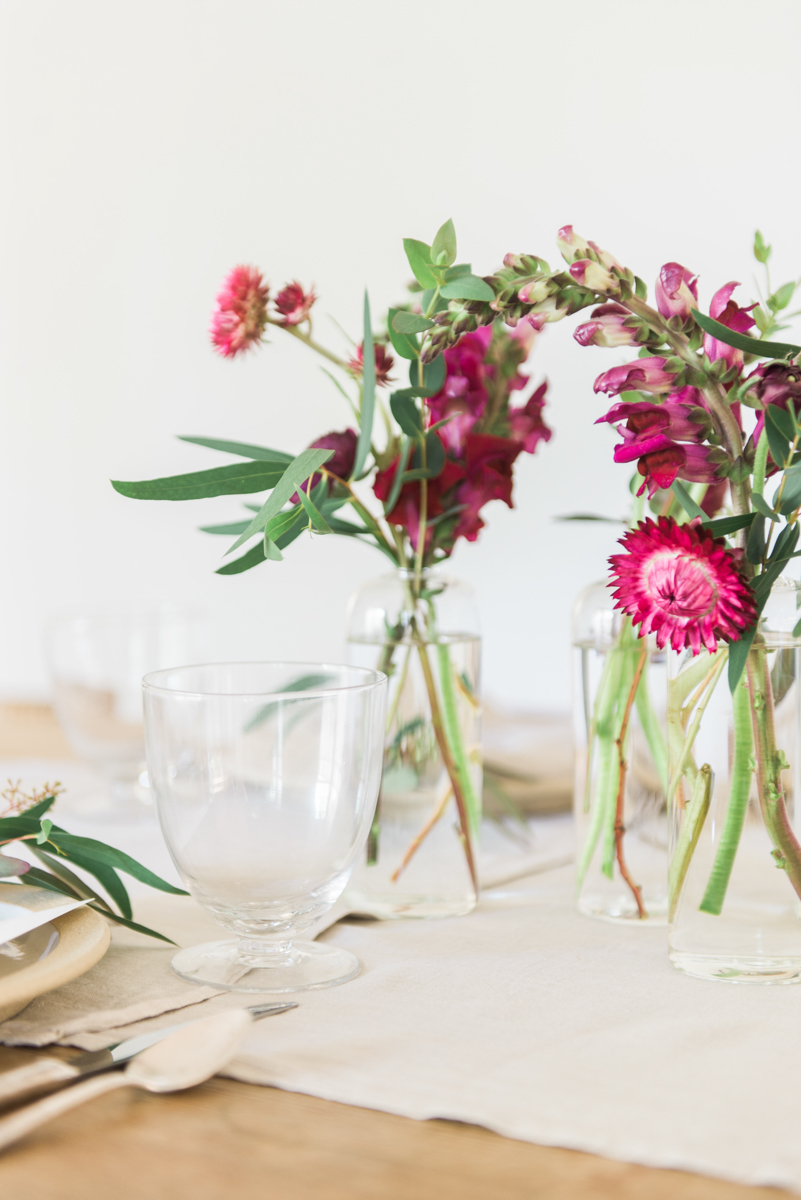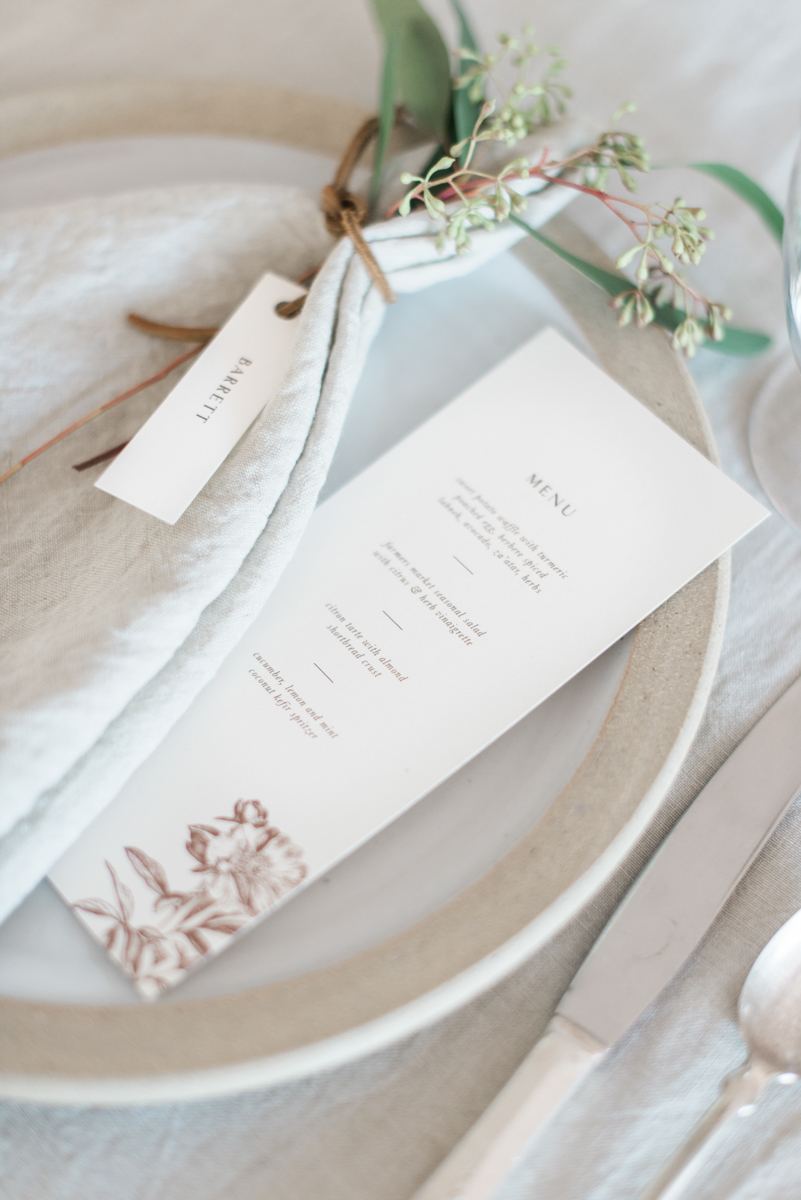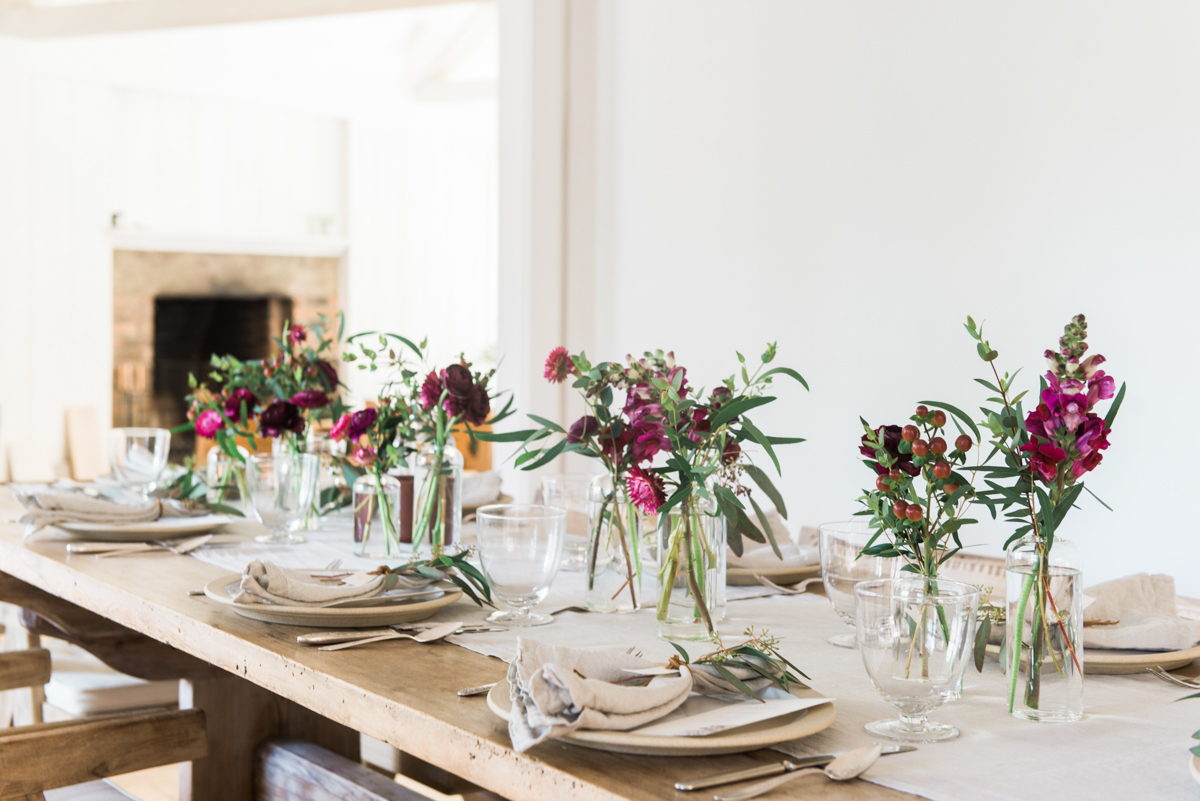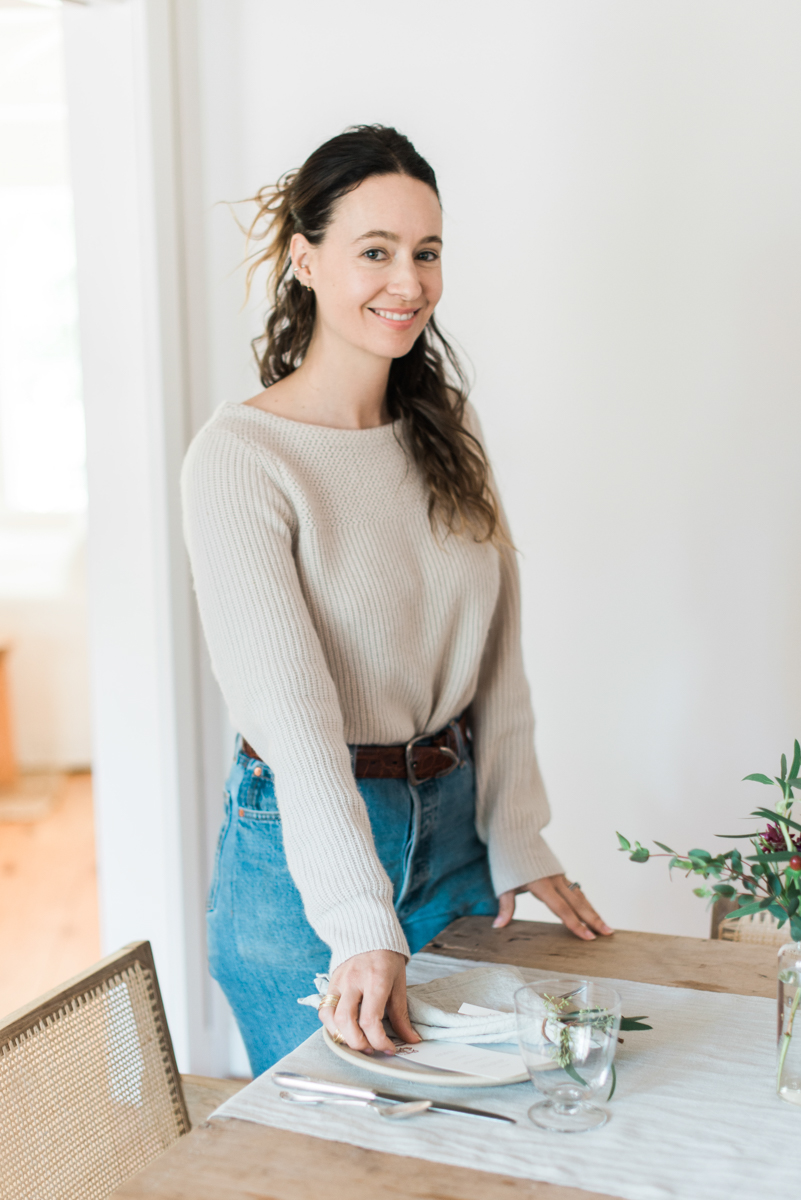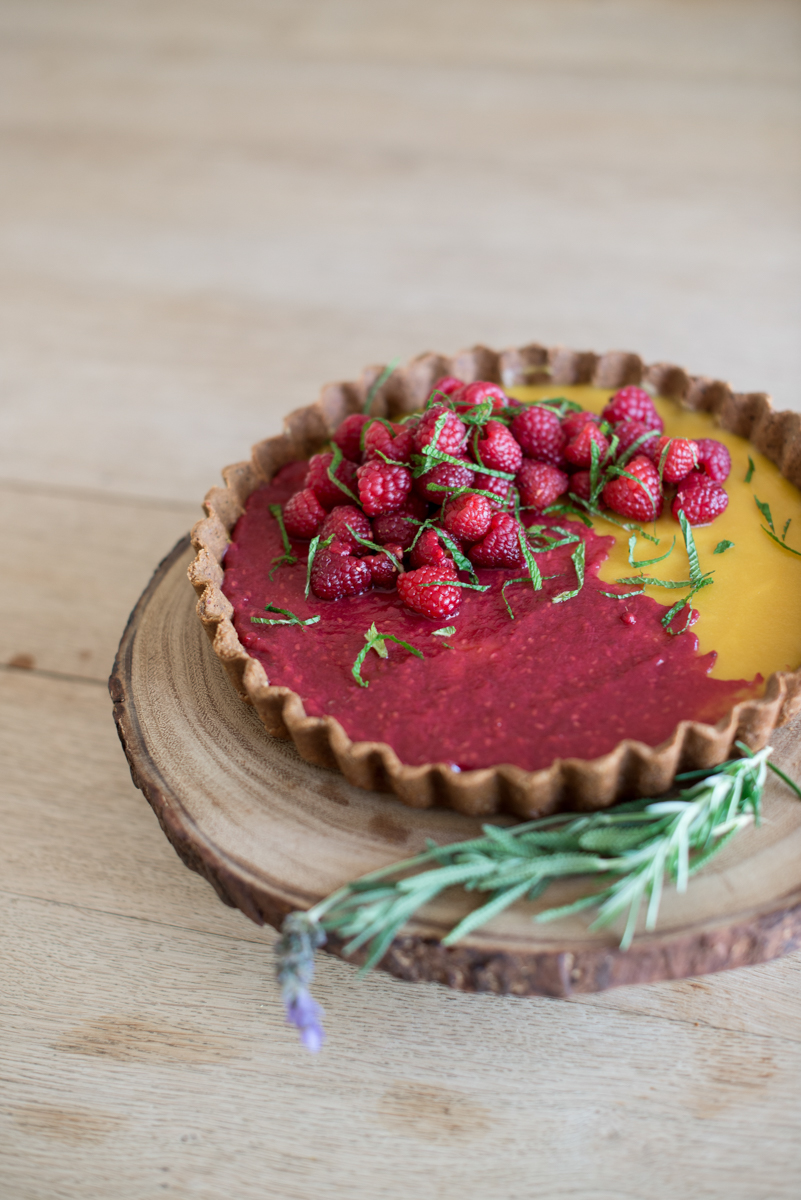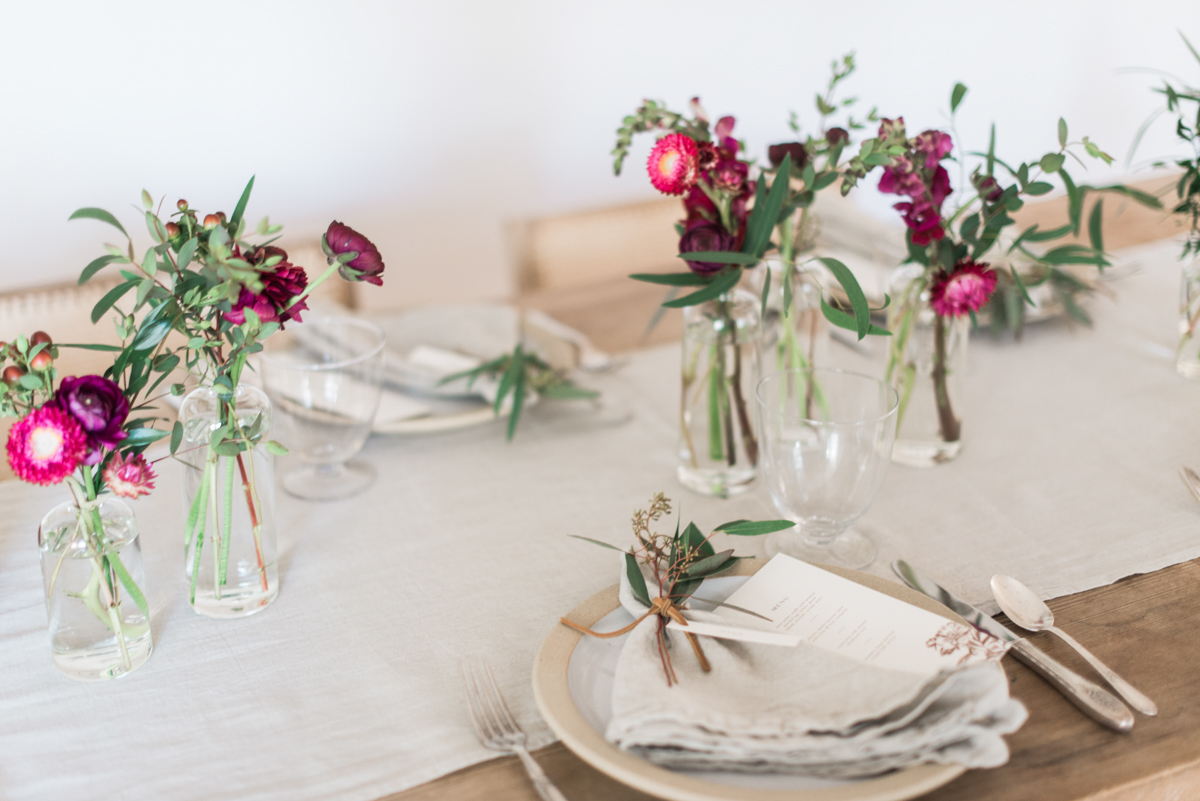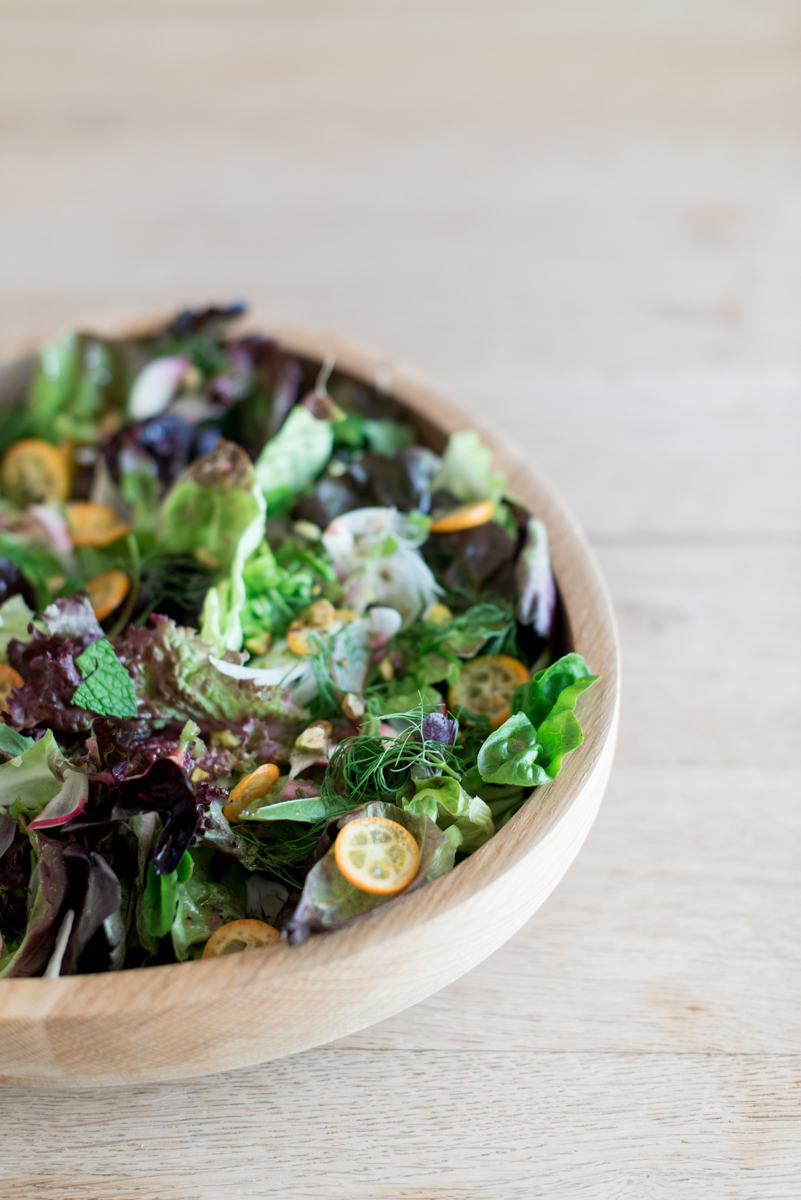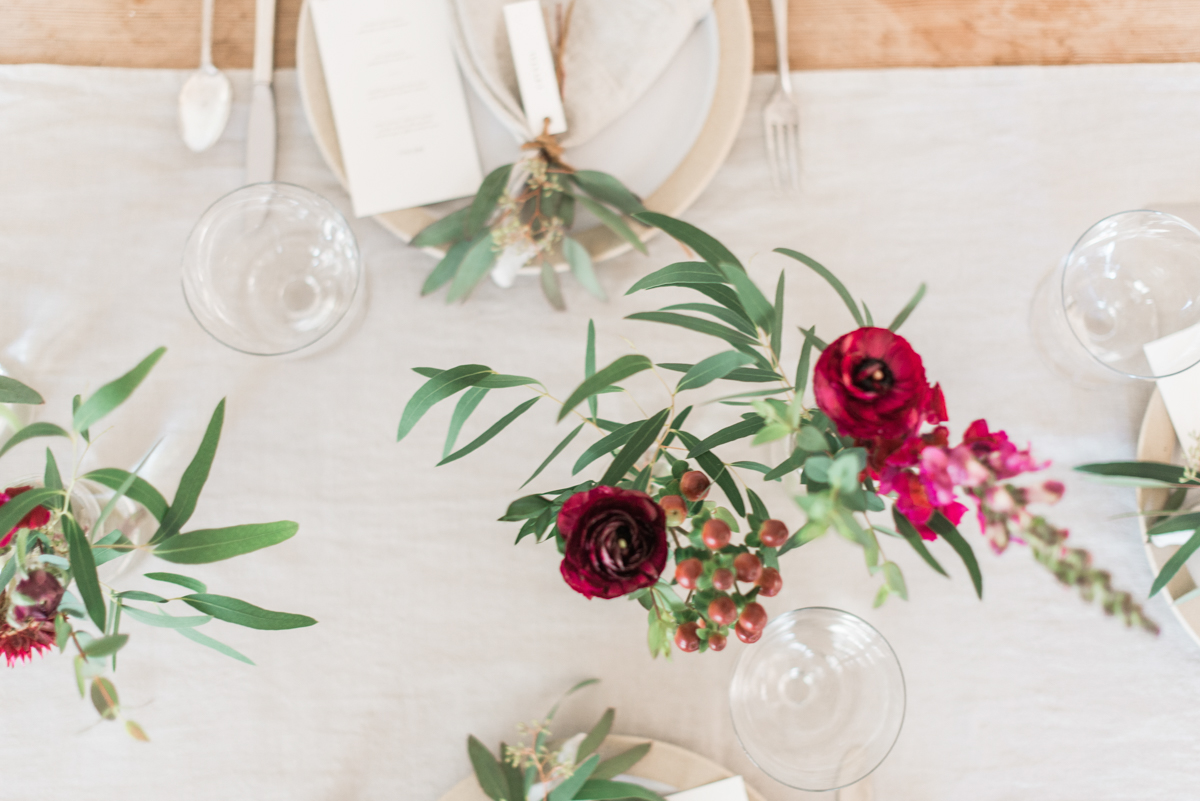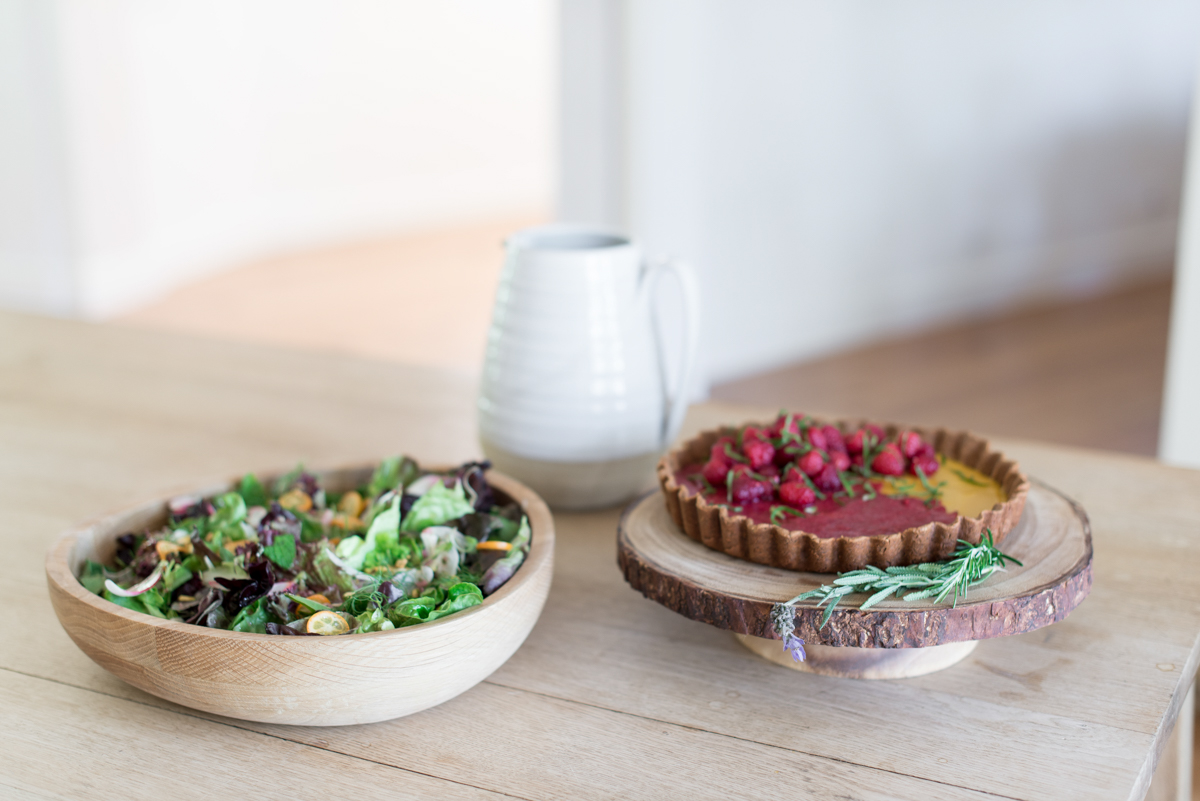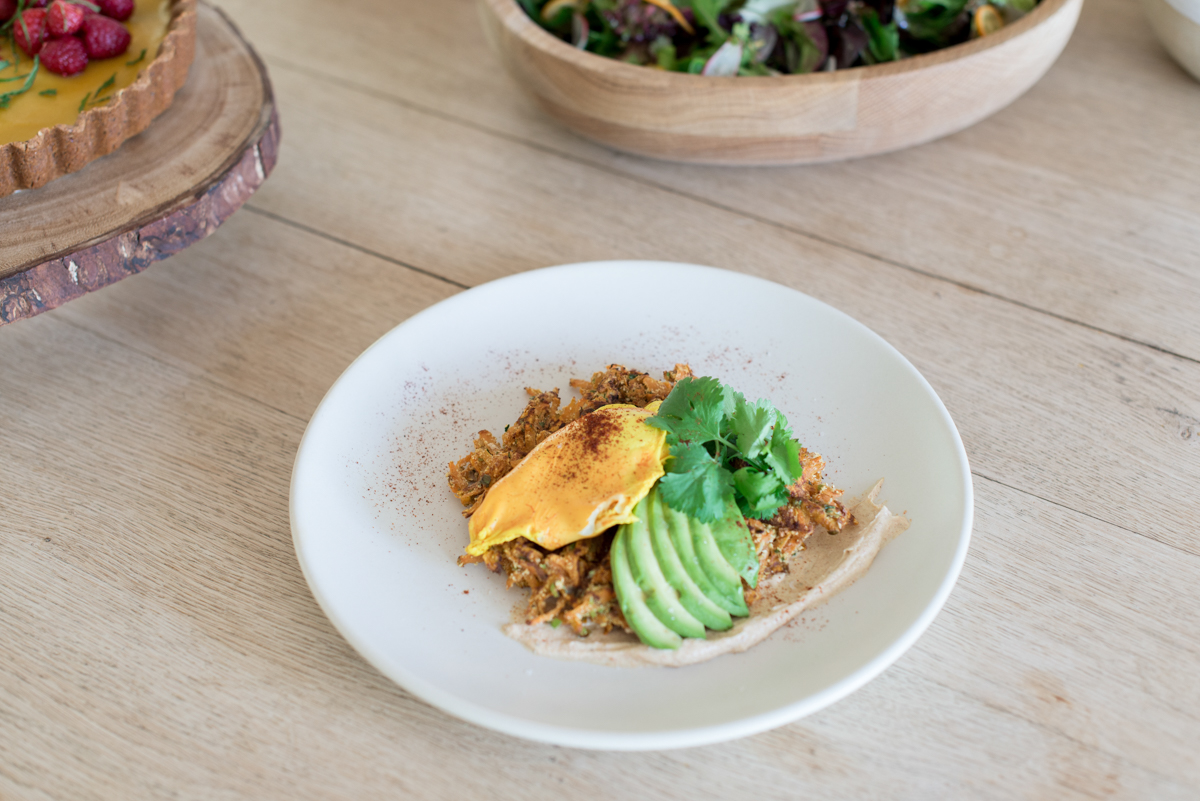 Recipe
Sweet Potato Waffle
Ingredients for the Waffle:
2 cup

473 ml

shredded garnet yams
1 pasture-raised egg separated
1 egg white
2 green onions roughly chopped
1 tablespoons chopped flat-leaf parseley
2 tablespoons coconut flour
1/2 teaspoon Himilayan sea salt
1/2 teaspoon chopped fresh rosemary
1/2 teaspoon toasted cumin seeds
1/2 teaspoon paprika
1/4 teaspoon chopped fresh sage
1/8 teaspoon cayenne pepper
Ingredients for the Garnish:
1 fresh juiced turmeric root
2 tablespoons sheeps milk kefir yogurt
1/4 avocado
Chopped chives and cilantro
1 pinch smoked paprika
1 pinch sumac powder
1 pinch Maldon salt
1 pinch black pepper
Shred yams on the largest part of a box grater. In a medium bowl, combine all ingredients except egg and mix well. Whisk yolk and fold into waffle mixture. In a separate bowl, beat egg whites until soft peaks form. Gently fold into waffle mixture. Heat up the waffle iron and coat lightly with avocado or olive oil.
Place 1/2 of mixture in the center of waffle iron and cook until yams are soft inside and a little crispy on the outside, about 6 minutes. Meanwhile, cook the egg in the turmeric poaching water and prepare garnishes. Top with sliced avocado, egg, yogurt, spices, and herbs.