Living
Inside Julia Hunter's Los Angeles Hills Hideaway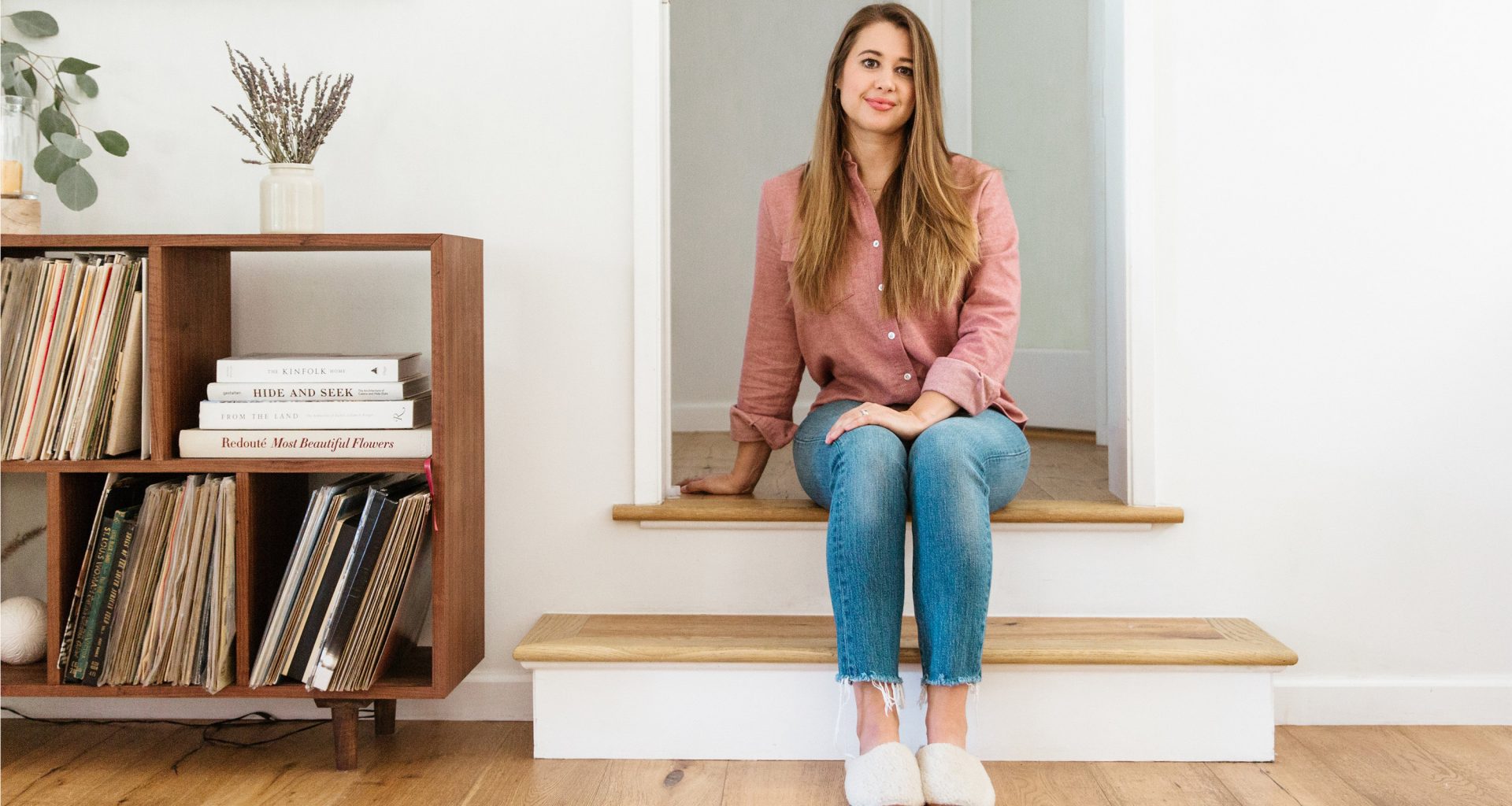 Julia Hunter, President of Jenni Kayne, is as dedicated and hard-working as they come—with a home designed as a place to relax and recharge when the day is done. The earthy elegance of her decorating style is a perfect fit for its idyllic tree house setting. We sat down with Julia to talk having a home that feels as good as it looks, and achieving your goals while finding peace and balance along the way.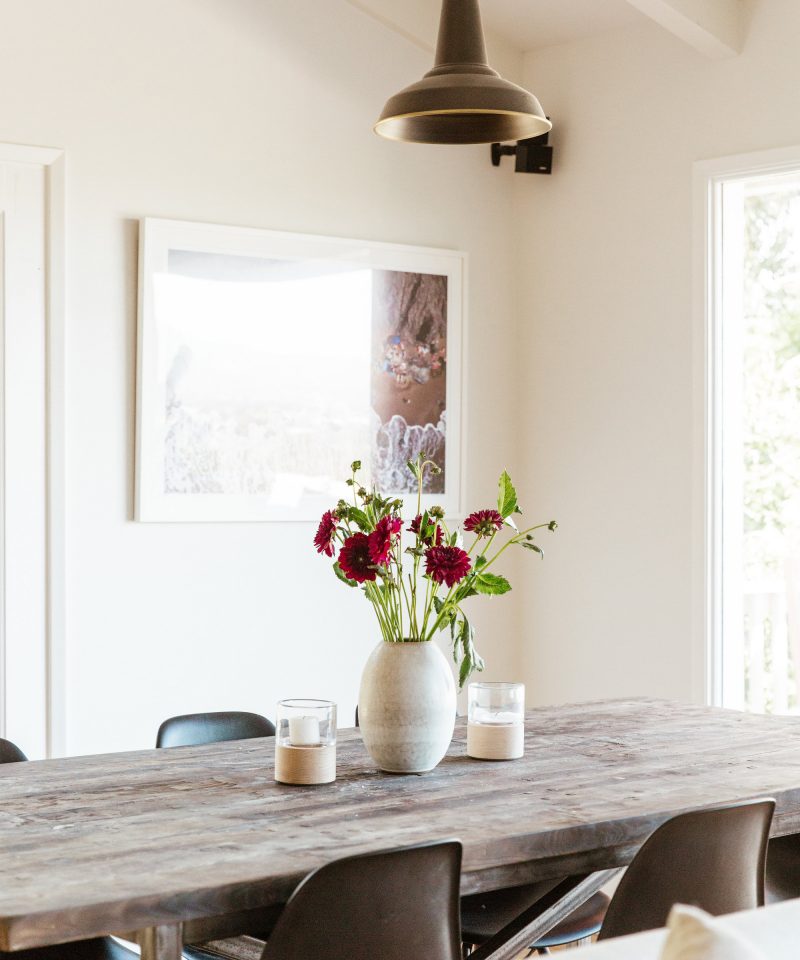 Rip & Tan: Tell us about your home. What drew you to the space or neighborhood?

Julia Hunter: I fell in love with our home the first time we visited.  It's tucked away in the hills in Studio City and feels like our own tree house with views and lots of peace and quiet. Outside of work I'm a total homebody. Being at home helps me find balance and rejuvenation, so creating a beautiful and comfortable environment there means a lot to me.  We loved the openness of the floor plan and that the bedrooms were downstairs.  It feels like we escape to our den at the end of the day and gives us a sense of privacy without being too traditional.

Rip & Tan: What's your favorite room, corner, or detail in the house?

Julia Hunter: The master bedroom is my favorite.  My husband and I are early risers on the weekends, so we spend the first few hours of every non-work day reading and drinking coffee in bed with our French bulldog, Bebe.  The big windows filled with trees and views of the San Gabriel mountains and San Fernando valley are so calming.  The size of the room itself is quite large compared to the other rooms in the house too, so the spaciousness makes it a nice place to spend time.

Rip & Tan: Tell us about the décor. How would you describe your aesthetic?

Julia Hunter: Jenni Kayne! Almost every beautiful piece at our home is something I've gotten from Jenni Kayne. I've learned to appreciate details in every corner of the house.  I used to be more impulsive with how I decorate, but I've learned from Jenni how important it is to be thoughtful and considered when putting a room together.   I've pretty much followed her lead in every way… I love a neutral color palette.  I try to keep everything classic with the best materials so I can have the pieces forever.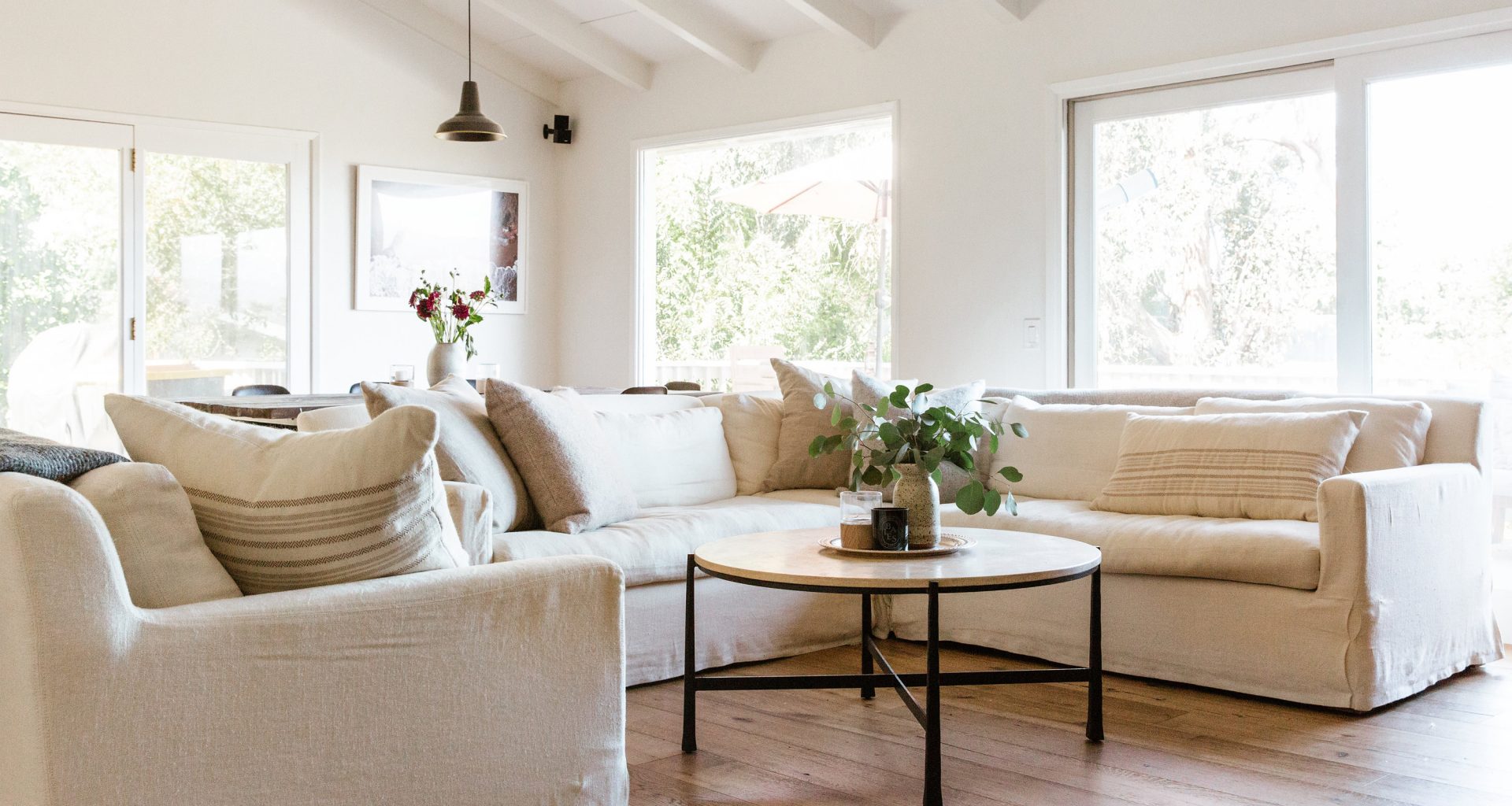 Rip & Tan: What are some of your favorite rituals at home?

Julia Hunter: We just moved from NYC to LA a few years ago and it's been so nice to be able to spend time outside in our garden.  I don't have much of a green thumb but I do love to clip flowers and branches.  I love that we can forage from our own yard to fill the vases in our home – olive and eucalyptus branches are easy and add a bit of life to any room.

Rip & Tan: What is the last thing you bought for your home that you're in love with?

Julia Hunter: I think art is a good way to add dimension to areas of the house that are harder to decorate.  Right now I'm in love with two special art pieces we launched…the Tappan x Jenni Kayne photography. Art related to nature never gets tired, so our Tappan pieces inspired by California are a great investment. I'm planning to put both of the prints in the hallway by my laundry room, so even the laundry room will make me feel happy to spend time in.

Rip & Tan: Tell us about your career path. What did you study in school and what stepping stones led you here?

Julia Hunter: I studied economics in college and went into investment banking my first couple years after I graduated.  My dad is a physicist so I grew up believing that there was truth in numbers, so economics and business was a way of mixing analytics with my liberal arts interest.  After a couple years in finance, I found my way to NYC where I worked at J. Crew, Louis Vuitton and several smaller brands.

Rip & Tan: What do you love about what you do? What is challenging?

Julia Hunter: I love our team and feel so lucky to have such a great group of (mostly!) women that I get to collaborate with every day.  I'm not sure how we have such an exceptional group but I absolutely think it's the most important key for success for a growing company like ours. It's challenging to be patient.  I'm so driven by results that sometimes it's hard to ever feel like we've accomplished enough, or to slow down and feel proud of our work so far.  I know I put that pressure on our team too and I need to be careful about that.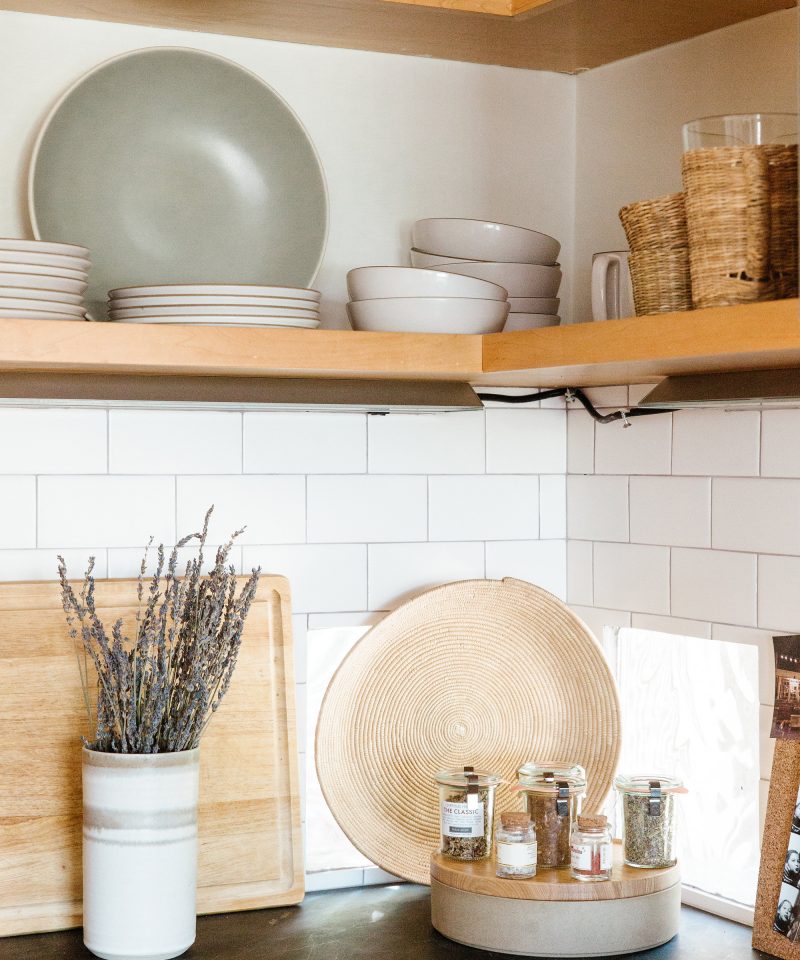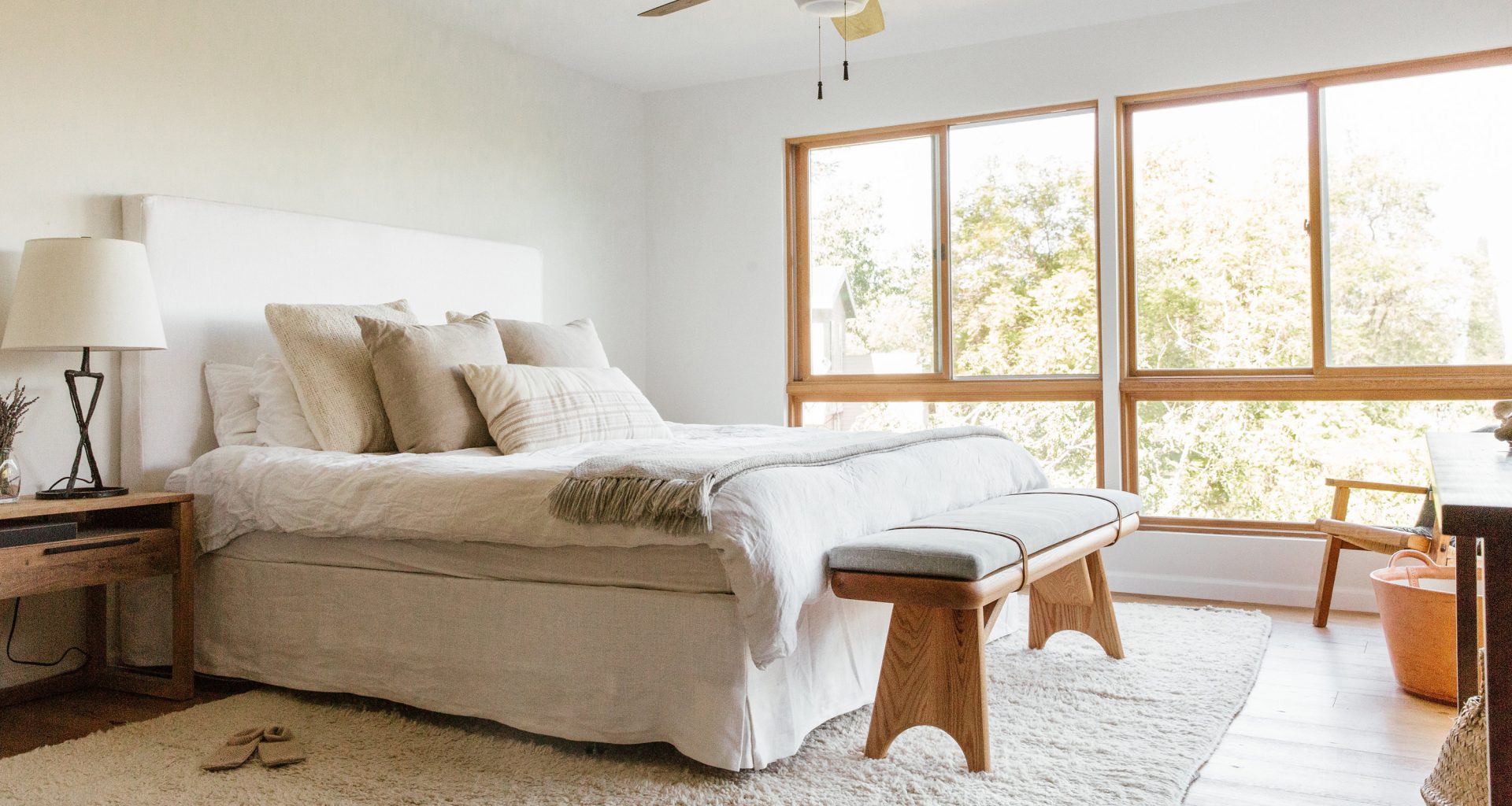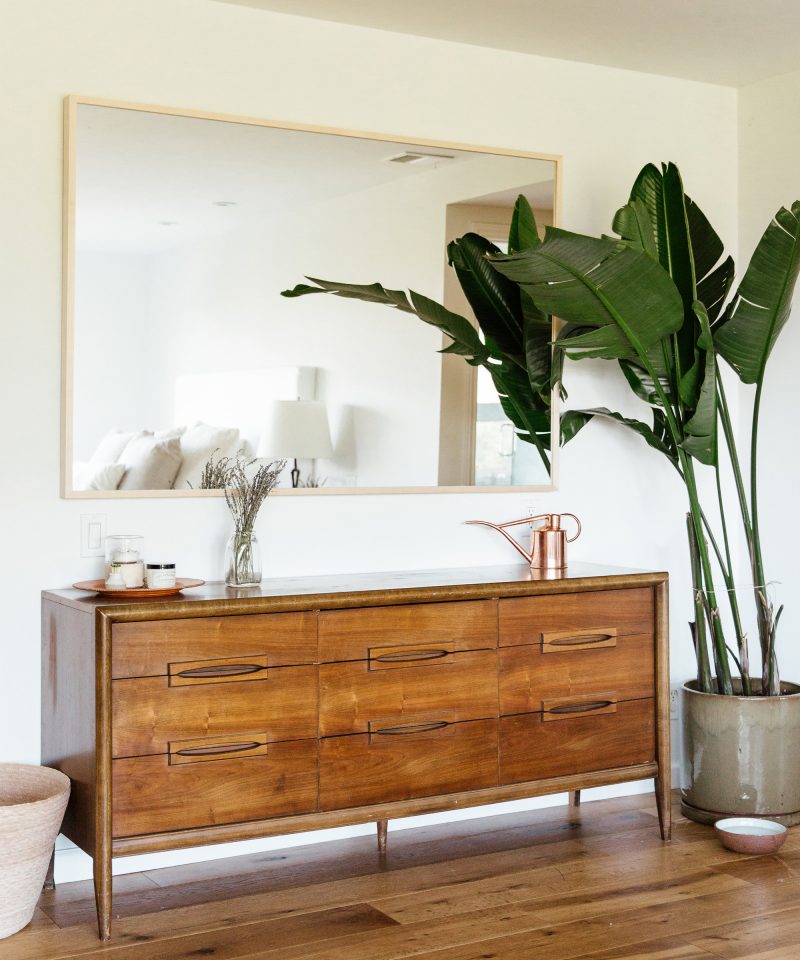 Rip & Tan: What's the best career advice you've ever received or come to realize on your own?

Julia Hunter: I have always been comfortable with taking calculated risks professionally. I've moved companies when it felt like the right time even if I knew I might get questions about a lack of longevity on my resume.  But I knew eventually I would find a home somewhere that I loved, and now I've been at Jenni Kayne for almost four years and it's the best job I could dream up.

Rip & Tan: How do you find balance between your career and personal life?

Julia Hunter: This is a real struggle and I can't say that I manage to find the right balance. Ariella Feldman, a co-founder of Violet Grey, said at our women's speaker series earlier this summer that she thinks your priorities change as you move through your life, and your definition of balance looks different as what's important to you shifts.  I believe that.  And I also know that for me, my career will always be something that I focus on, so at some point I'll have to accept that I can't be perfect in other areas of my life.

Rip & Tan: What have you learned about yourself through this job?

Julia Hunter: More than I ever wanted to know! The positives are that I have a great deal of perseverance and can do most things I put my mind to. I have also learned that I'm more sensitive than I would like to admit.

Rip & Tan: How would you describe your personal style?

Julia Hunter: I really like to be comfortable so I do my best to only add pieces to my closet that make me feel cozy but not too casual, though I always err on the side of casual. I also love to wear my husband's shirts and sweaters so I hope menswear remains socially acceptable for the rest of my life.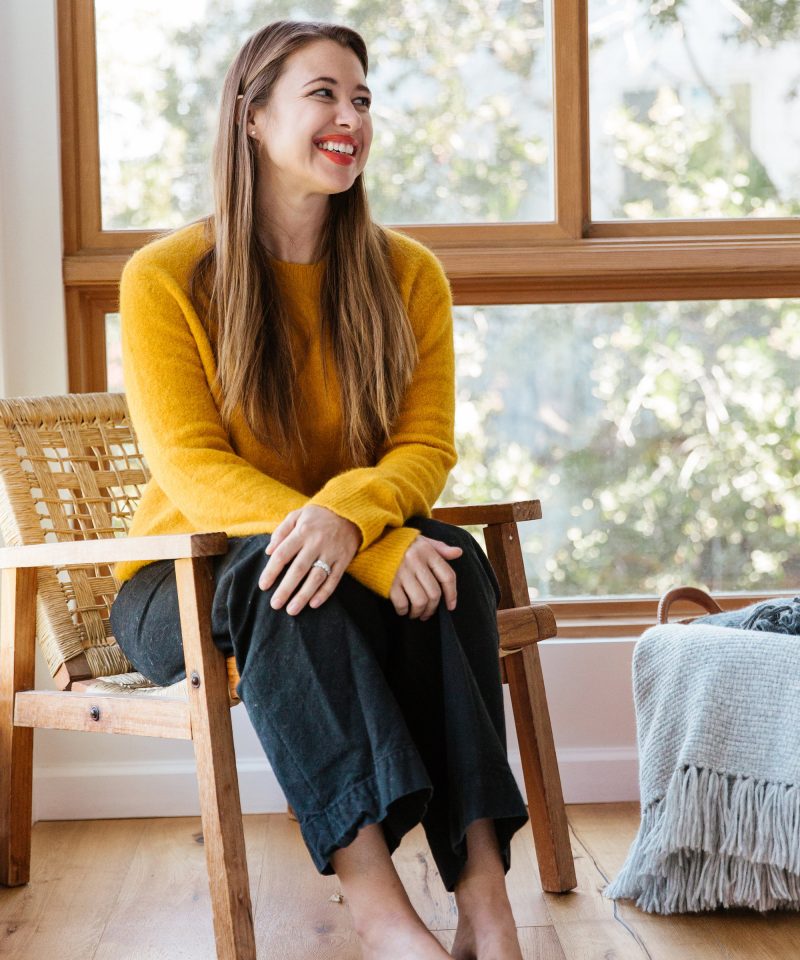 Rip & Tan: What do you put on when you want to get a bit dressed up?

Julia Hunter: I love to dress up an outfit with unexpected shoes, especially anything I can find in a luxury material that still meets my need for comfort. It's easy to add a pair of JK flats like our velvet or shearling mules to almost any outfit.

Rip & Tan: You obviously own a lot of Jenni Kayne clothes! What one piece is your favorite and why?

Julia Hunter: There's really too many to list but my all-time favorite is probably our cashmere fisherman crewneck. It's flattering and makes you feel dressed up but is such a cozy piece.

Rip & Tan: What wellness ritual or beauty routine is making you feel your best these days?

Julia Hunter: My best friend launched a new natural body oil line called Esker and I'm genuinely obsessed with it, I use her clarifying oil as my moisturizer all over my body. I love that it smells amazing and has great skincare benefits. I also use my essential oils diffuser every night before bed with relaxing aromas like sage and lavender to help me unwind before bed.

Rip & Tan: What beauty products have a firm spot in your medicine cabinet?

Julia Hunter: Our ETF x JK lip balm is a permanent favorite – it smells lovely and is so hydrating. I also love everything Earth Tu Face makes.

Rip & Tan: What are you listening to/reading/watching right now?

Julia Hunter: I love "The Economist" magazine. It's an easy way to get caught up on world news and it's my favorite way to spend the weekend. Zanny Minton Beddoes is their first woman editor in chief and their content is amazing. I'm always listening to "Blade of Love" by Battle Trance in my car. "Curb Your Enthusiasm" and "Bojack Horseman" are background noise for every moment I'm working on the couch.
Photos by Nicki Sebastian