Living
Inside Atlanta-Based Artist Kristen Giorgi's Creative Haven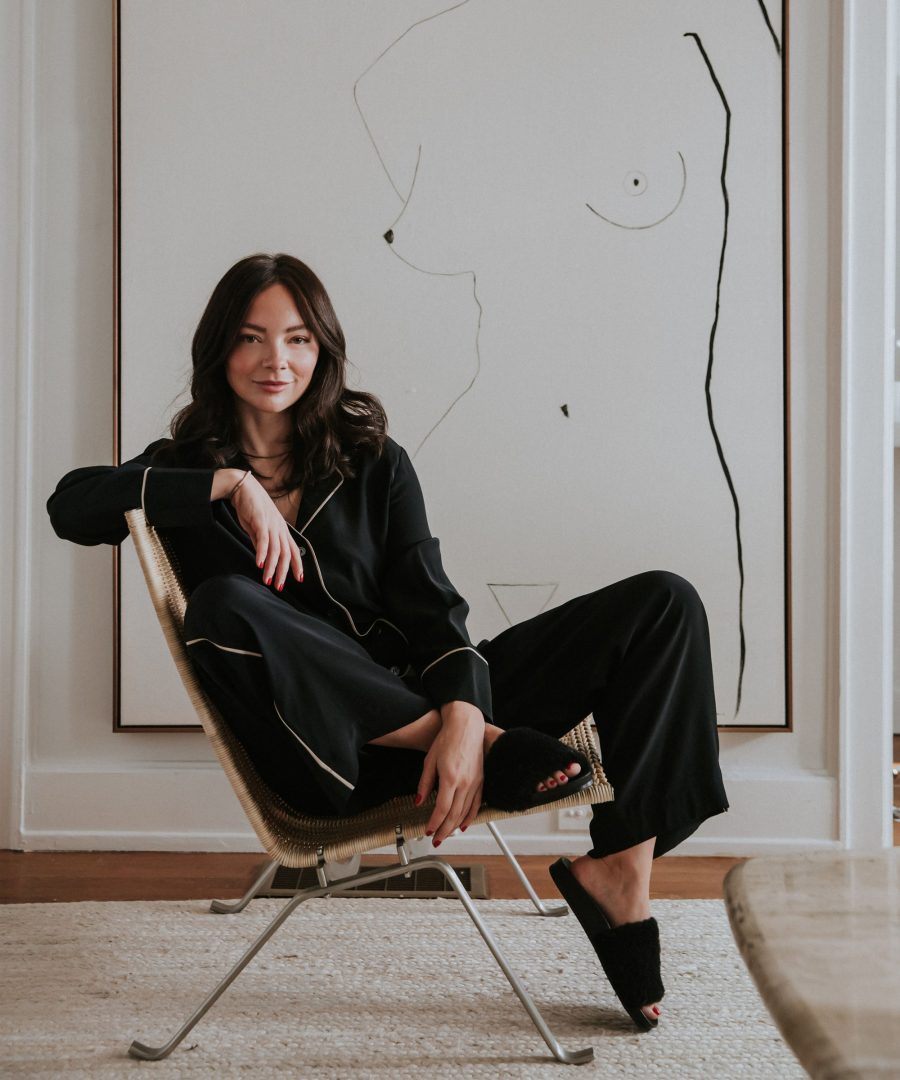 Kristen Giorgi
's home can be summed up in two (our four) words: wall-to-wall artistry. Her outlook on her passion-fueled creative process? Equally as inspiring. The Atlanta-based professional painter crafts pieces that turn life into a canvas of form, and with years of experience working in fashion, the through line is easy to find.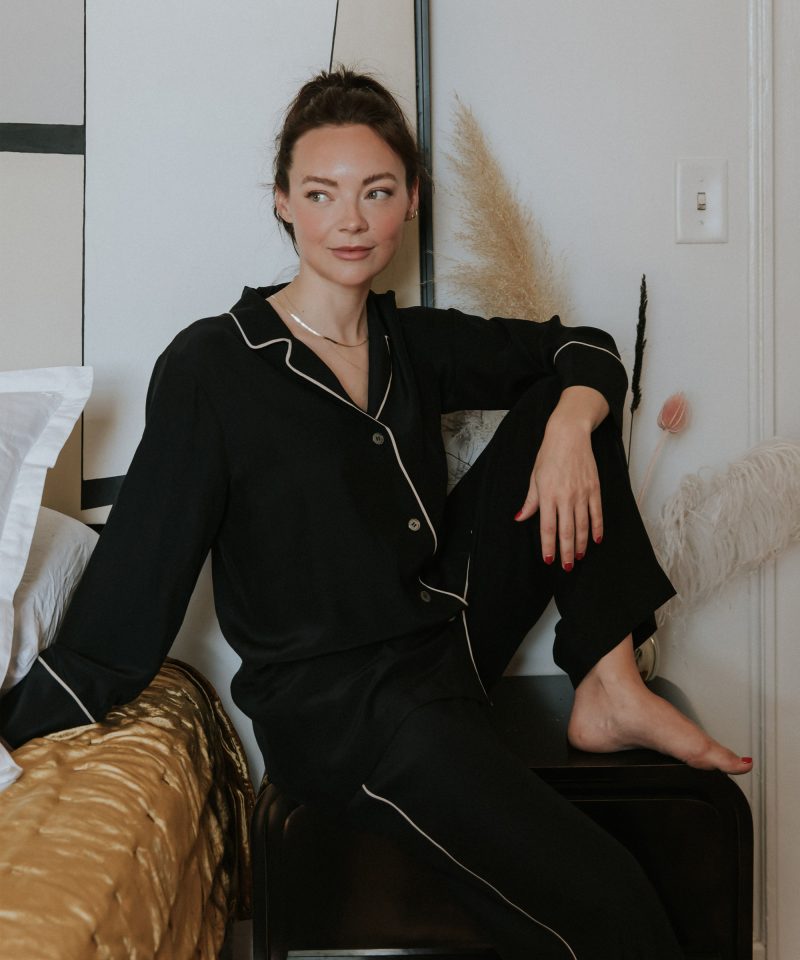 Rip & Tan: You went from working in the world of fashion to becoming a full-time professional artist. What inspired you to take that leap?

Kristen Giorgi: I got to a place in my career where I felt extremely stagnant and unfulfilled: I felt awful about waking up and going to a place I had no passion for; the work environment wasn't uplifting or motivating. I knew it was time for me to discover what I could do creatively and be my own boss. After a multi-year hiatus, I picked up a paintbrush again and it just felt so right. I had never felt so much drive for anything in my life, and it just kept evolving from there.

Rip & Tan: Do you find that your experience in fashion influences your understanding of form and movement that goes beyond painting?

Kristen Giorgi: 100%. I took figure drawing classes in college when I was majoring in fashion design at the time. I quickly realized that I had a knack for seeing the female form in a certain way and was able to interpret it in my own style. After a lot of praise and encouragement from my professor, it became something I wanted to continue to study, not only for the purpose of designing clothing to go on the figures, but for the forms in their own stripped-down glory.
"I quickly realized that I had a knack for seeing the female form in a certain way and was able to interpret it in my own style."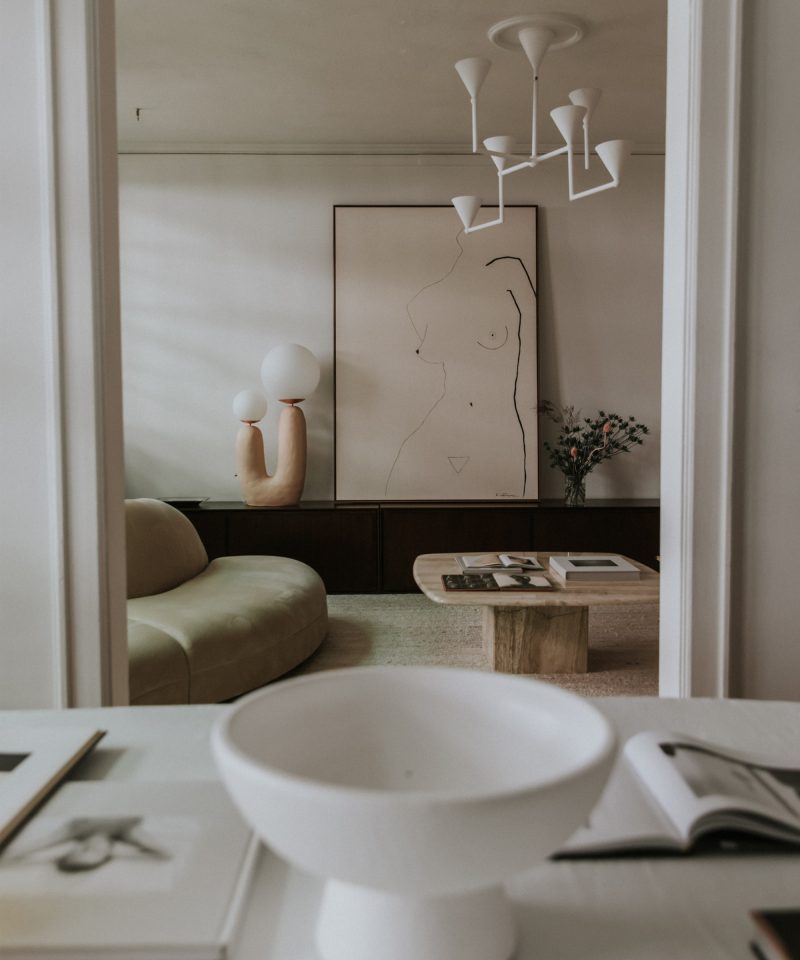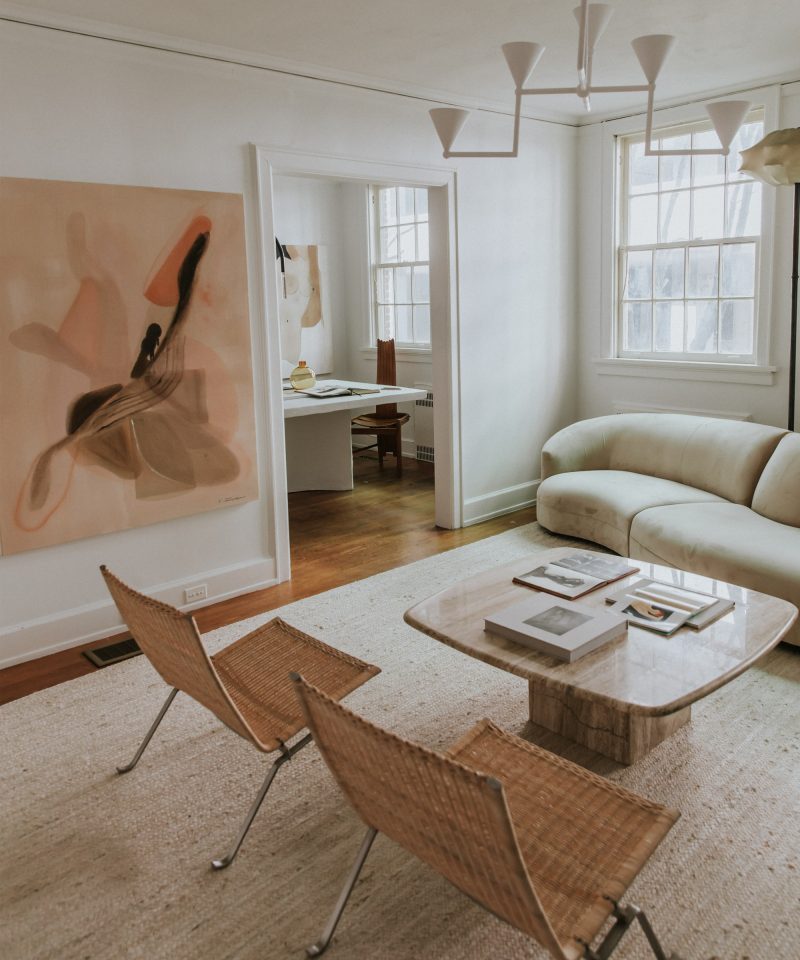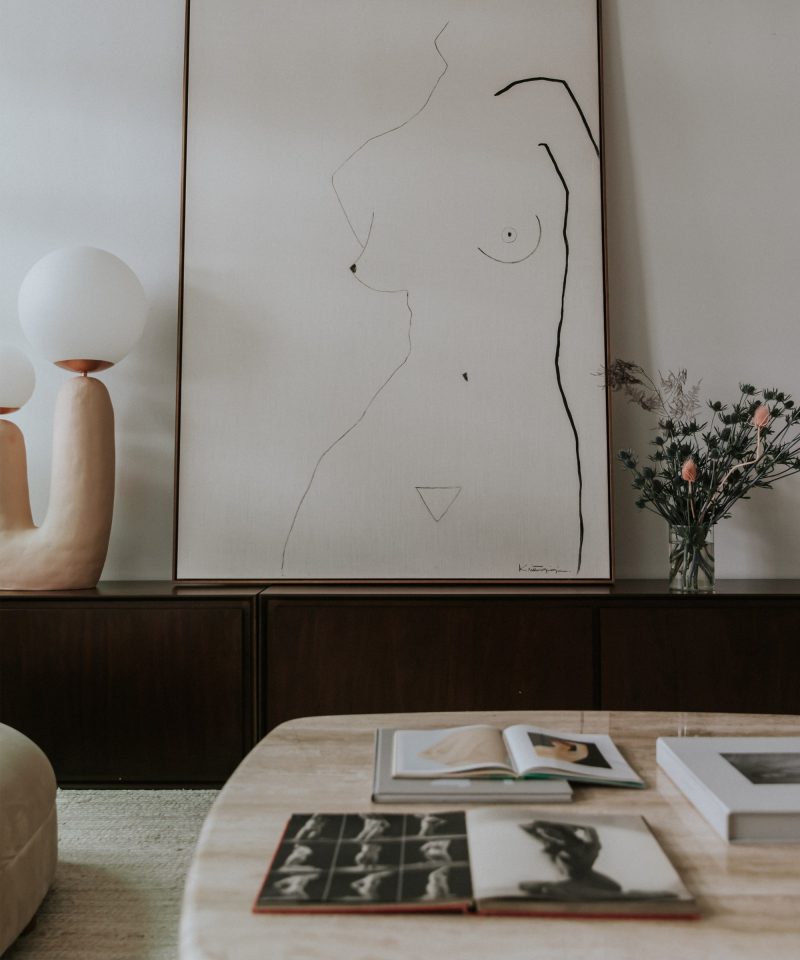 Rip & Tan: Walk us through your creative process. What are your in-studio essentials?

Kristen Giorgi: My process is always changing, but usually I try to keep some structure in my day so that my mind is clear for imagining ideas and making time for actual painting. Sometimes, all of the logistics and administrative work gets in the way of focusing on what keeps this business alive. I also make sure to take time in the day for myself, whether it's a workout or lunch with friends. 

The actual painting process goes like this: Turn on some music. (This is always different depending on the day—it can be anything from The Beatles to Travis Scott.) Stare at the piece. Sit down. Stand up. Walk around the room.

It can sometimes take me an hour to actually apply a single drop or stroke of paint, but once I have the courage to begin and actually make that first stroke, the rest just flows.

Rip & Tan: Regardless of form, art has the uncanny ability to connect with individuals across perspective. How do you work to capture this universality of experience in your work?

Kristen Giorgi: I think the most interesting thing about it is that you don't have to work at it. I never sit and think about how many different ways my pieces are going to be received and perceived. It happens naturally. I really enjoy hearing how people interpret them and the emotions they evoke.
Rip & Tan: How do you want people to feel when they look at one of your pieces?

Kristen Giorgi: Calm. Because I am always seeking a sense of calm myself.

Rip & Tan: When a piece of art sits upon a wall in a home, there's a distinct relationship that forms between both the animate and inanimate. From vibrant images that inspire the space to walls of calm, what particular vibe do you aim to cultivate within your own space?

Kristen Giorgi: I aim to create a space that has a well-balanced feel. Not only with the art, which I obsess over when it comes to balance, but the other components as well. I want there to be light and dark, texture and shine, heavy and delicate. It's also very important for me to constantly edit and switch out—this creates a state of harmony, which to me feels complete.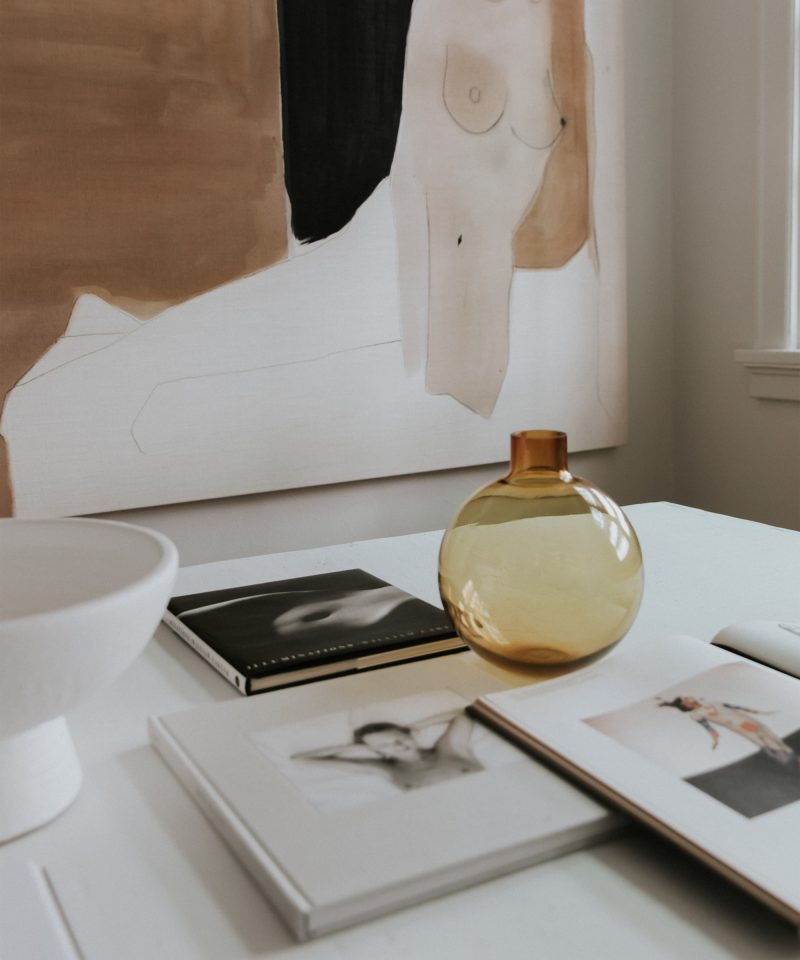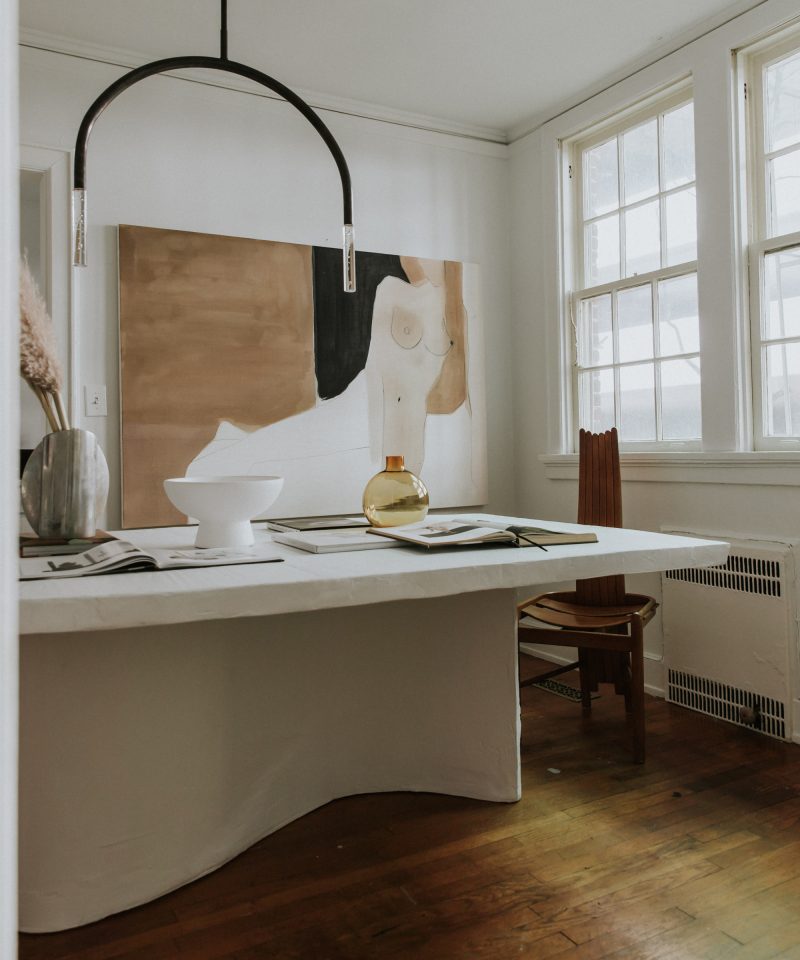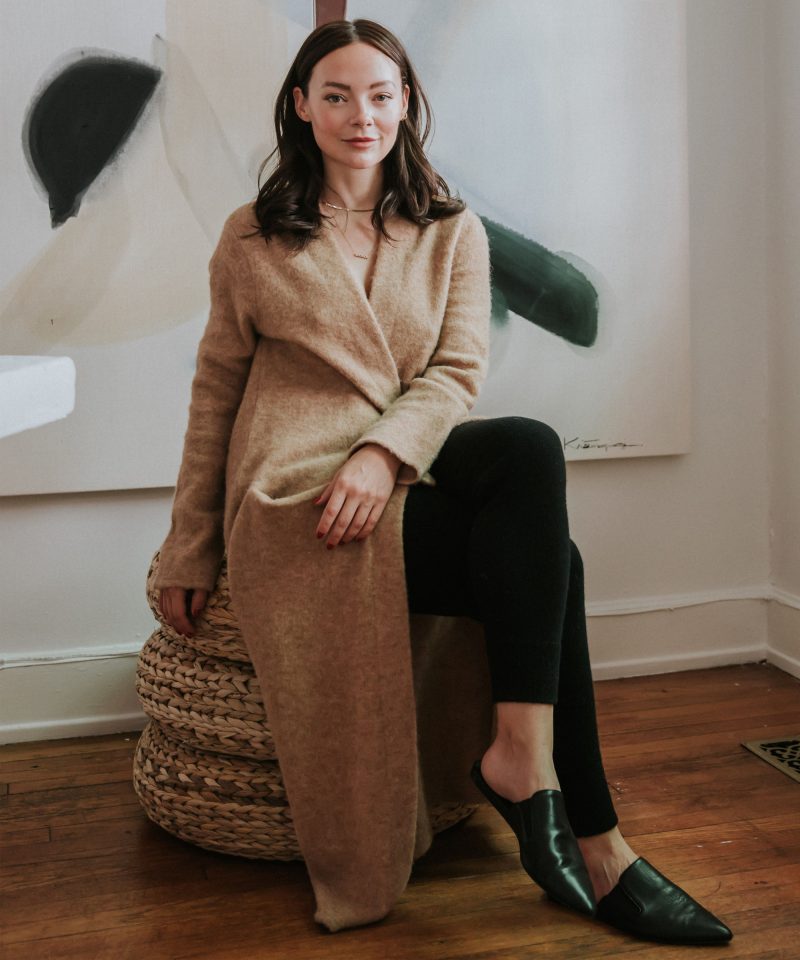 Rip & Tan: How does your home reflect your creative output and energy?

Kristen Giorgi: I have worked very hard to create an environment for myself that allows me to be inspired. I think my paintings fit in well with the look and feel of my spaces (apartment and showroom). I paint what I want to have on my walls.

Rip & Tan: What's your dream project?

Kristen Giorgi: Probably getting to work on a larger than life commission—one I would have to stand on scaffolding to complete and would barely fit through any normal-sized door.

Rip & Tan: What does living well mean to you?

Kristen Giorgi: Living well means being absolutely content with your daily choices and practices and having balance.