Entertaining
In the Organic Kitchen: Fourth of July - The Decor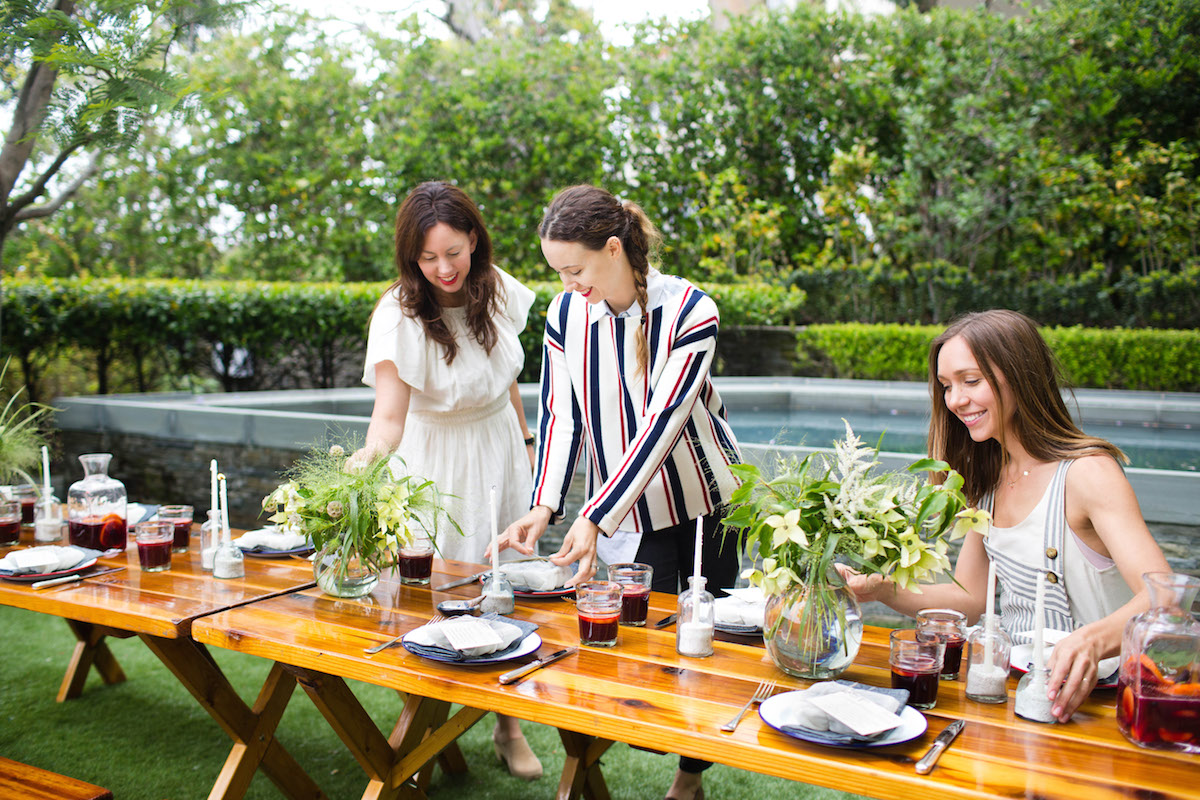 With summer in full swing, it felt the perfect time to once again get together for afternoon In the Kitchen with The Chalkboard Mag. And with Fourth of July celebrations right around the corner, we decided to throw a holiday-inspired picnic, complete with menu and decor suited for the occasion. To help with all the elements, we called on the beyond-amazing ladies of Bash, Please (they're inspired work seen at our Mother's Day and Holiday get-togethers). And providing our delicious menu and leading us through its preparation: the wonderful Matt Poley of Heirloom LA. The afternoon was such fun, and our meal, incredible (stay tuned tomorrow for all the particulars) and I left with some new Fourth of July-worthy favorites. See below for all the details of our vintage-meets-modern picnic, with a thread of Americana woven throughout. XXJKE
THE DECOR – Bash, Please
A vintage meets modern picnic with a thread of Americana woven throughout.
Florals – Hollyflora
Inspired by native plants and flowers from the Southern California coastline, arrangements of white bearded iris, white sweet peas, green dogwood, coastal grasses, explosion grass, and white astilbe.
Table – Communal seating in the form of a rustic picnic table and benches from Classic Party Rentals
Plates – Picnic-perfect yet polished, from Falcon Enamelware
Napkins – Chambray Everyday Napkins from Ambatalia
Place cards – Berry cartons wrapped in cheesecloth and adorned with a favorite Ginger Blueberry Shortcake recipe, custom-made by Bash, Please.
Candles – Small glass apothecary and dome-shaped bottles were filled with sand, and served as candle holders for Tiny Ivory Taper Candles from Williams Sonoma
Pottery – A blue and white salt & pepper vessel from Koromiko, and MQuan Porcelain Thrown Bells and White Glaze Jingle Bells hanging from tree branches
Additional seating – An American flag picnic blanket, indigo dyed by Bash, Please in their studio, with an array of Indian Pink Pillows in vintage red plaid and vintage red stripe scattered on top