Wellness
How To Heal and Beautify with Tea Tree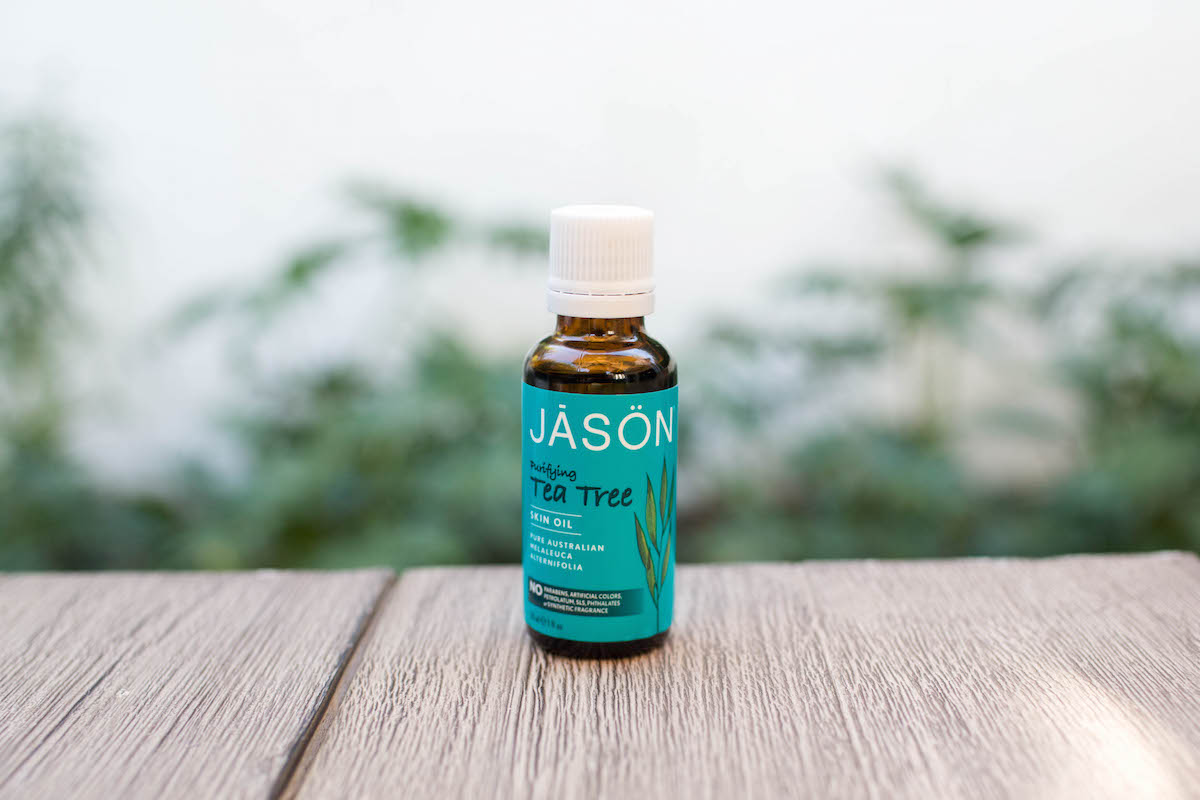 You know I enjoy seeking out natural remedies and cures, and incorporating them into my daily habits. Last week I shared my deep appreciation of coconut oil, and now I'm taking on tea tree, an affordable essential oil with near countless uses. 
The tea tree plant is native to Australia, where it was named by an 18th century British explorer who brewed its leaves to prevent diseases among his crew. Because of its extremely antiseptic and antibacterial properties, it also has a rich history of being used topically in oil form. I always like to keep some on hand, since it can be used for almost anything, from soothing burns or cuts and healing a blemish, to cleaning around the house and disinfecting a yoga mat after practice (it's also anti-fungal). It even helps prevent and treat cold sores.  
Besides its impressive health benefits, tea tree has become widely popular for its fresh and pleasant scent. It's great for aromatherapy—especially during any kind of respiratory infection or cold—and also as an air or laundry freshener. While people tend to enjoy the smell, bugs don't, which makes it an excellent insect repellent when mixed with coconut oil. 
Whether it's lip balm, soap or shampoo, I love to see tea tree on the ingredient list of beauty products. I'm particularly fond of Evan Healy Tea Tree Gel Cleanser, which cleans without stripping the good oils from my skin. Below are more of my preferred tea tree beauty formulas that make it easy to incorporate this powerful natural cure into everyday life. Enjoy! XXJKE
Purifying Tee Trea Oil, Jason

Tea Tree Oil, Spring Valley
Deodorant Cream, Soapwalla Kitchen
Vegetable Base Soap with Tea Tree, Tee Tree Therapy
Liquid Soap Tea Tree Oil, Dr. Bronner
Tea Tree Gel Cleanser, Evan Healy

Cleanser, SW Basics

Tea Tree & Witch Hazel Toner, Thursday Plantation
Tea Tree Oil Shampoo, Kiehl's
First Aid Salve, MJ's Herbals

Tea Tree Mouthwash, Thursday Plantation
Tea Tree Oil Mouthwash, Desert Essence
Toothpaste, Tea Tree Therapy
Lip Balm Spring, Stewart & Claire
Photo: Brittany Wood