Wellness
Hand-Blended Healing: Lake & Skye's Aromatherapy Formulas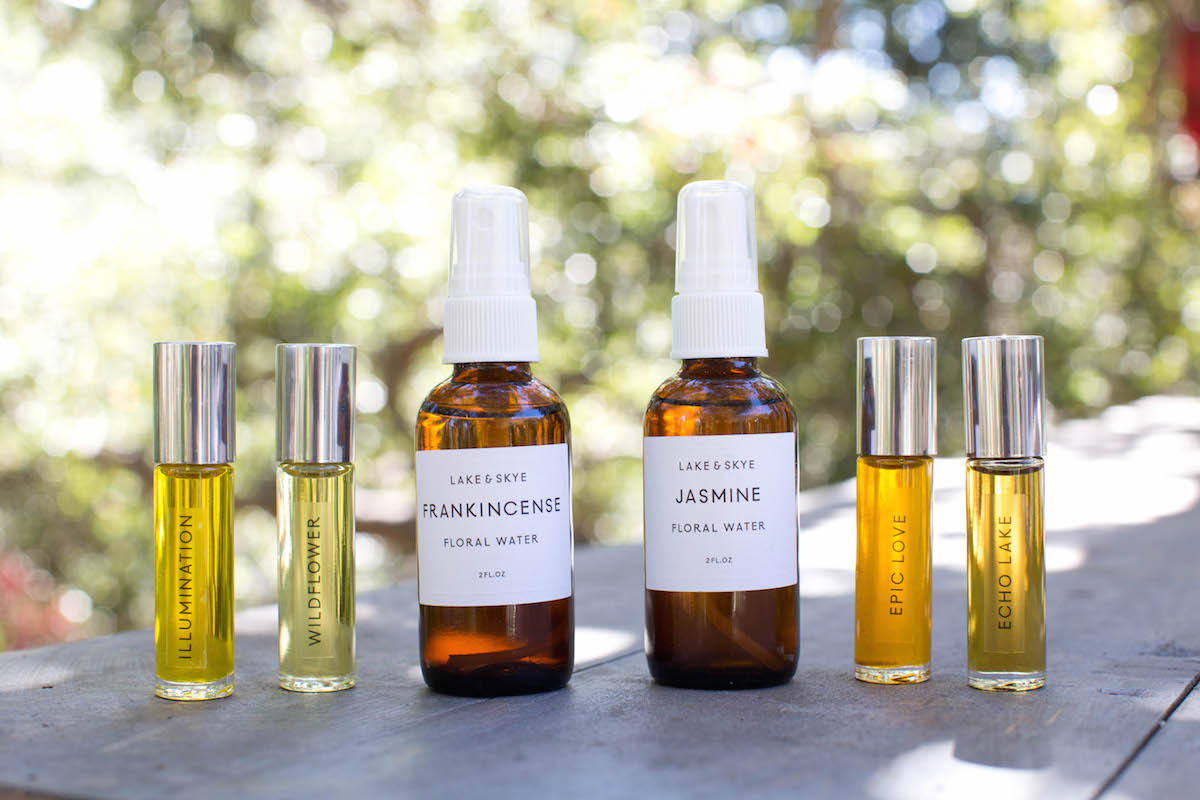 Since I love natural products that are made consciously and thoughtfully, I'm always happy to discover new sources. My latest find, Lake & Skye, came recommended by a dear friend. It's a label founded by Courtney Somer, who is an aromatherapist, holistic nutritionist and Kundalini and pre-natal yoga teacher based between upstate New York and NYC. 
This wonder woman of wellness named Lake & Skye for her daughters, and creates hand-blended essential oil products, scents and floral waters that perform and smell incredible. My favorite of her formulas is the Frankincense Floral Water, which is harvested by a family in Oman and considered the Middle Eastern equivalent of sage. Courtney was kind enough to share her inspiring journey and process with me. XXJKE 
Rip&Tan: How did you first learn about aromatherapy and become interested in pursuing it? 
Courtney Somer: My wellness interest really found me through a health crisis. I was in my early 20s, not taking care of myself, and wound up with a health issue that started to escalate. After running from doctor to doctor for months to no avail, I went to a healer on a whim. He explained to me what was happening and how to stop it within the first 15 minutes of meeting him. I left there fascinated and knowing I wanted to acquire all the knowledge he had. Also, because this was over 12 years ago, there was much less discussion about the mind, body, spirit connection than there is now. 
So I started to study wellness topics including holistic nutrition, meditation, kundalini and pre-natal yoga. Once I had my first child I started getting into essential oils and their healing properties as I was looking for natural ways to heal my body from birth. You don't have time to do anything with a newborn, let alone diffuse or dilute essential oils, and I wanted something that I could use immediately so I started figuring out how to create my own blends and make a formula I could carry with me and use when I needed it. As a side note, that first healer is a good friend of mine and wound up marrying my husband and myself. I still see him 15 years later. 
Rip&Tan: What kind of a difference did aromatherapy make in your life and how do you see it affect other people? 
CS: I have used essentials oils for so many ways of healing for myself and my kids. In my experience it serves as an immediate way to center myself amid all the chaos. 
Rip&Tan: What made you want to start your own line of fragrances, floral waters and other essential oil products? 
CS: I liked the idea of creating something that people could use on the go that gave an immediate effect and connection to self. 
Rip&Tan: Do you have some favorite or go-to ingredients that you particularly love working with? Why and what do they do? 
CS: I love frankincense and jasmine. Frankincense is so powerful, it deepens and expands the energetic body, provides clarity and protection. It is the Middle Eastern equivalent of sage, so I use it to cleanse my home or office of stagnant energy or even after one of my kids has a tantrum. It also clears your auric field of others people's energy. Sign me up. I've always loved jasmine, it has such a sweet euphoric fragrance. Jasmine can help alleviate anxiety and is a refined aphrodisiac. 
Rip&Tan: You're also a Kundalini and pre-natal yoga teacher and holistic nutritionist. How do those practices come into play with your products?
CS: Energy you put into something is evident in what comes out of it. I am very cognizant of where the ingredients come from that I use, how they are handled and in what type of environment that are distilled, produced and blended. For instance, I work with someone whose sole purpose is to travel the world and source essential oils from artisans who care for what they do and are from the region they are native to, such as roses from the Valley of the Roses in Bulgaria, or jasmine from the Madurai region of India known as the "Nectar City." The person who distills the floral waters blends them with water from a Hawaiian waterfall and blew his own glass where they are distilled. Super high vibe! 
Rip&Tan: What is your process like for formulating something new? How do you find the right high-vibrational environment to blend them in? 
CS: I usually start with the properties I am looking for in an aromatherapy blend, whether it be calming or uplifting, and then start to figure out which oils carry those traits. From there it's a process of blending and figuring out the best combination that works with the chemistry and fragrant properties to achieve the best result. To set the environment, I spray frankincense throughout, open windows (even for five min if it's freezing!), clean my workspace and have mantra music playing. I have to be clear-headed to create, so I aim to exercise or do some sort of meditation prior.  
Rip&Tan: What is your own daily wellness routine? 
CS: It's far from perfect and unpredictable being a mother and business owner! I'm at my best when I take the time to do some aspect of self care—it allows me to be more present and clear-headed. The main things I try to be consistent with are daily tea using sun potion herbs, some combination of reishi, ashawange or ho she wu; meditation, either a Kundalini practice or from The Infinity Call; and exercise through running or Soul Cycle. 
Rip&Tan: How do you suggest people begin using your products if they're just being introduced to them? 
CS: I recommend for people to go with what they are drawn to. If they need a blend for a specific purpose then usually it speaks to them.
Photo: Brittany Wood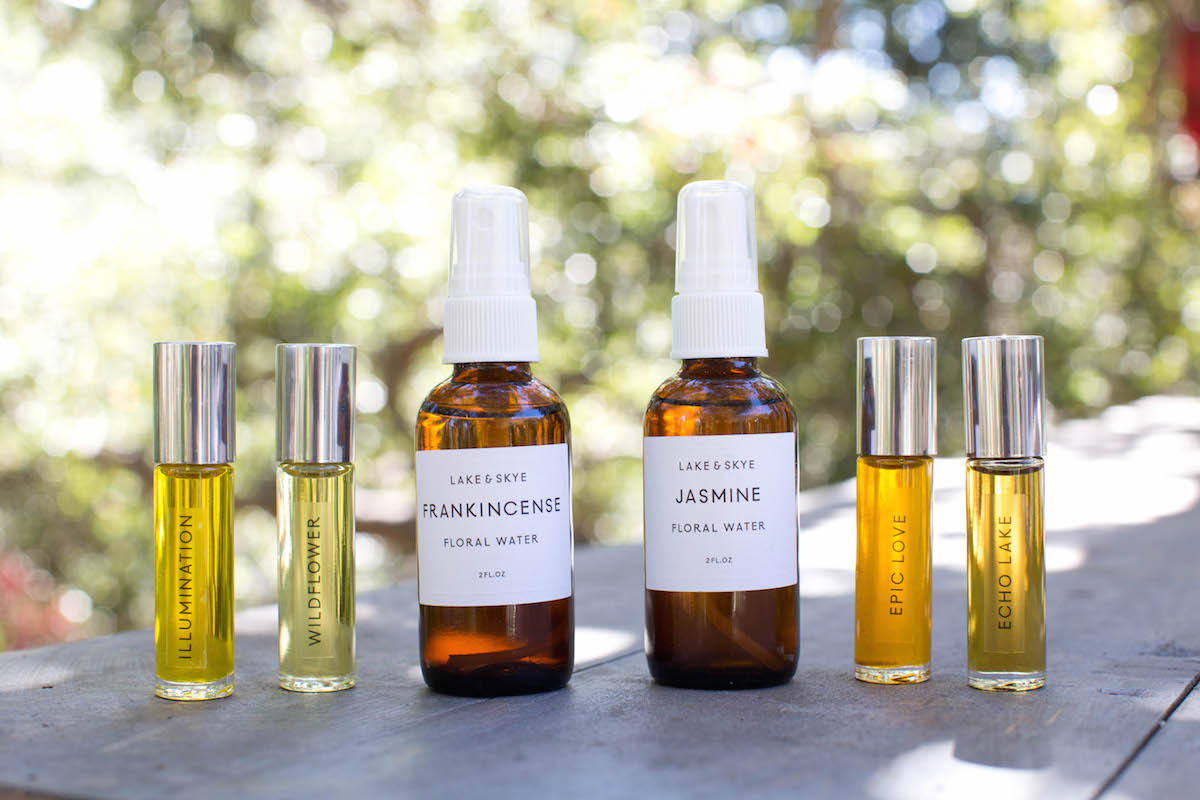 More Stories