Style
Haley Boyd's Guide to The Ultimate Closet Staple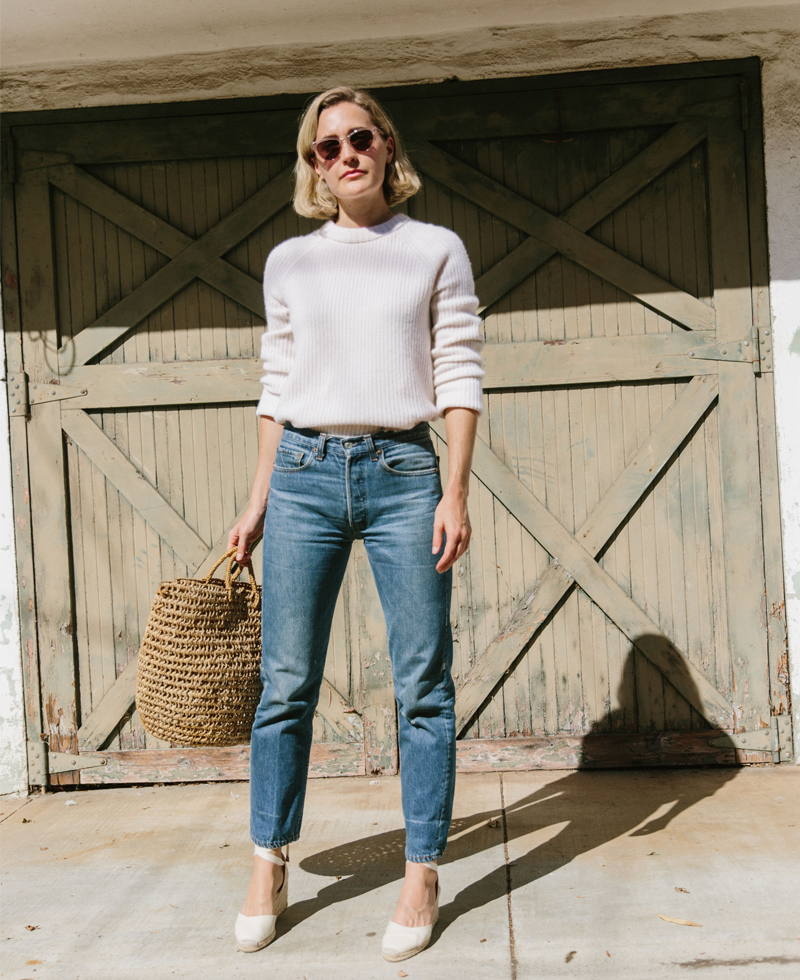 Haley Boyd
's style is worthy of space on your mood board: it's vintage-inspired, but decidedly pared-back, sleek, and instantly classic. In the spirit of simplicity, we asked the creative director and founder of
Marais
to make the most of our
Cashmere Fisherman Crewneck
and style it three ways, in just one day. See how she put these looks together with pieces from her very own (and very enviable) closet.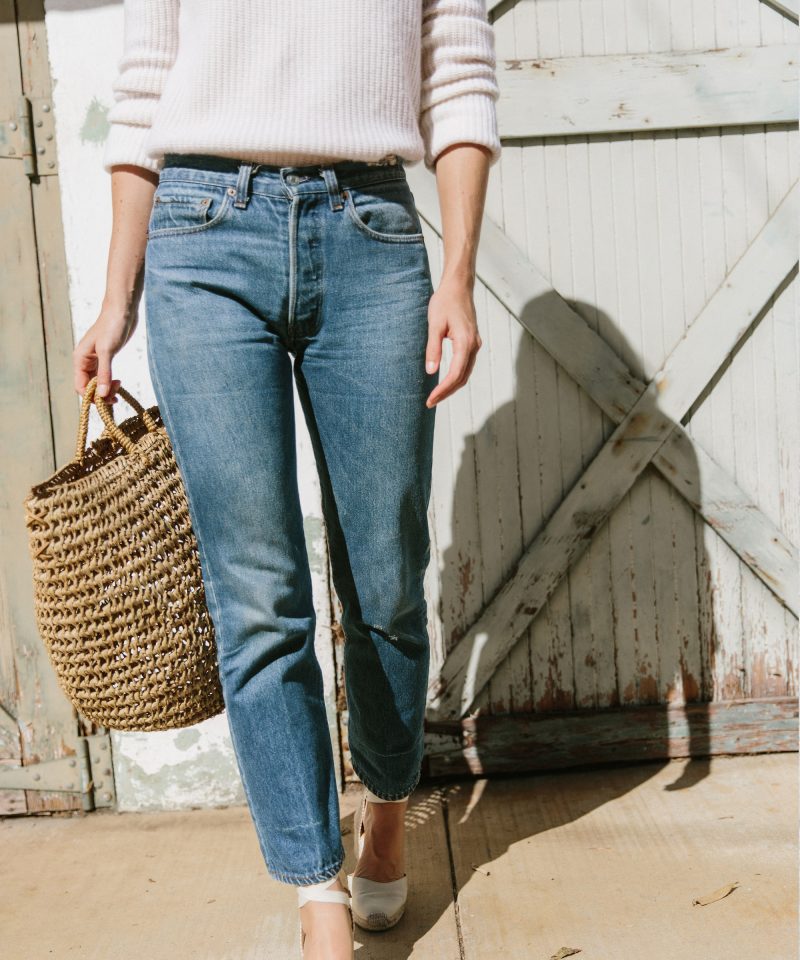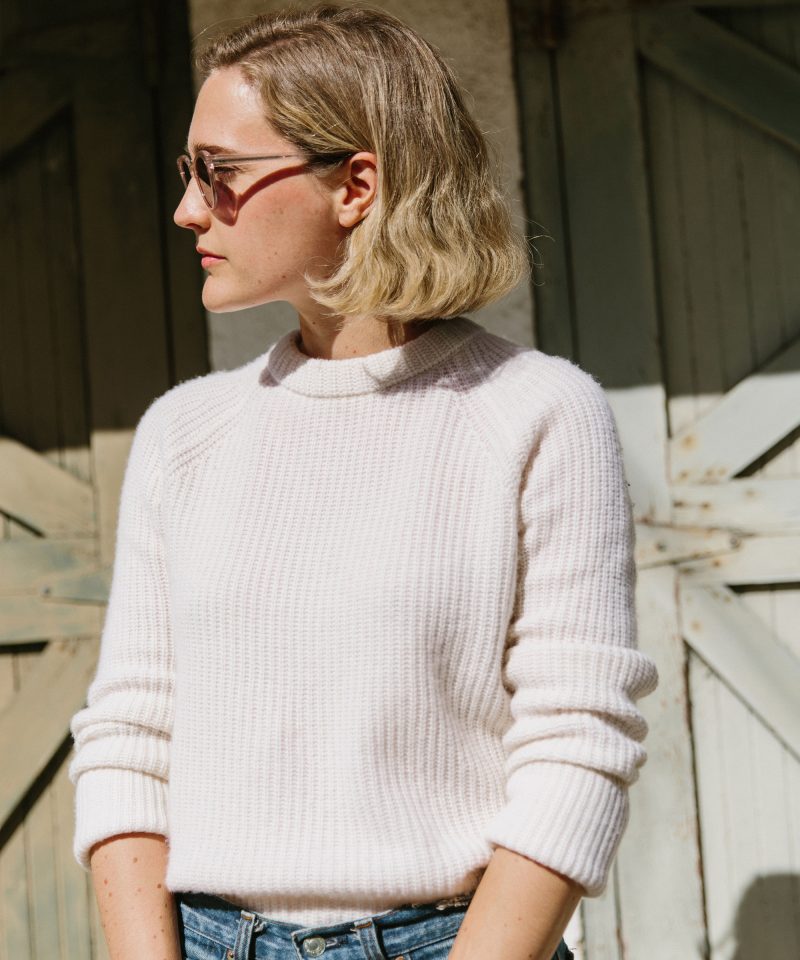 Rip & Tan: Tell us a bit about your background and how your career path led you to where you are today:

Haley Boyd: I have always wanted to be a designer and business owner. I started designing and selling clothes out of my boarding school dorm room, so by the time I got to Parsons School of Design for a BFA in fashion I was pretty handy with a sewing machine. I was surprised to find out that the bulk of the course load consisted of illustrating ideas—and not ever constructing them. I am terrible at drawing and knew I wanted to start my own company, so I wrote a business plan and dropped out of school. My idea was to democratize classic, minimal footwear, because back then styles like T-strap sandals and slides were only available at a designer level. I worked as a cocktail waitress in New York for a couple years to pay my bills while I got Marais off the ground. This spring will be our 10th anniversary!

Rip & Tan: With the massive amount of content being produced today, how do you stand out and communicate your point of view?

Haley Boyd: I think being genuine and authentic translates best. I share pictures of what I wear in my real life (taken by friends on my iPhone). And in my story I share recipes and info I would share even if I had 100 followers. The idea of "making content" sounds really inauthentic to me. My social media engages people who are interested in knowing about things like what I'm cooking, where I'm shopping, and my environmental and political ideas.

Rip & Tan: On top of owning your own shoe line, you offer a small business consulting service. What can someone expect from a consultation with you?

Haley Boyd: This has been really fun and started partly because I mentor middle schoolers in an entrepreneurial elective course. Whenever I posted about it on my Instagram, women would write me asking if I could help them with their companies. I've also always loved helping friends with their businesses, so I decided to offer some one hour consulting sessions through my personal website, which snowballed into taking on some clients on a larger scale and helping them with everything from branding to sales strategy to social media, depending on their needs. I love the process of honing an image and product assortment that really stays true to a brand's mission and helps them grow.

Rip & Tan: How would you describe your personal style? What keeps you influenced and excited about fashion?

Haley Boyd: Unfussy, feminine, classic. Getting dressed has always been a daily creative outlet for me (my other one is cooking), and I love searching for the best quality, the best fit, and things that feel fresh.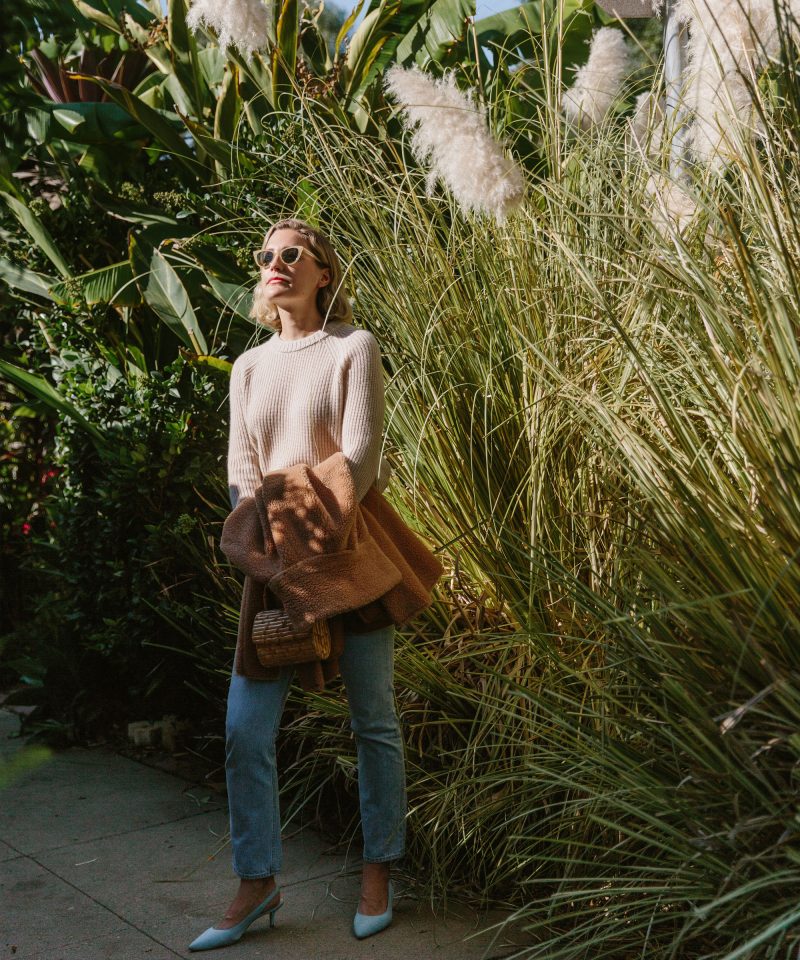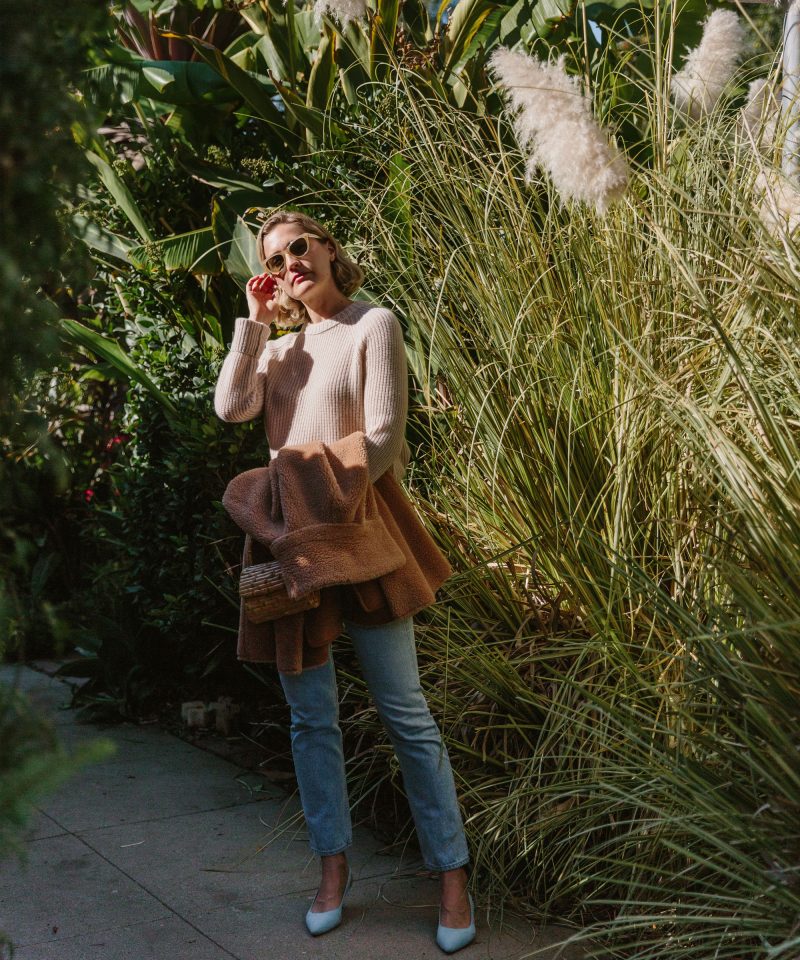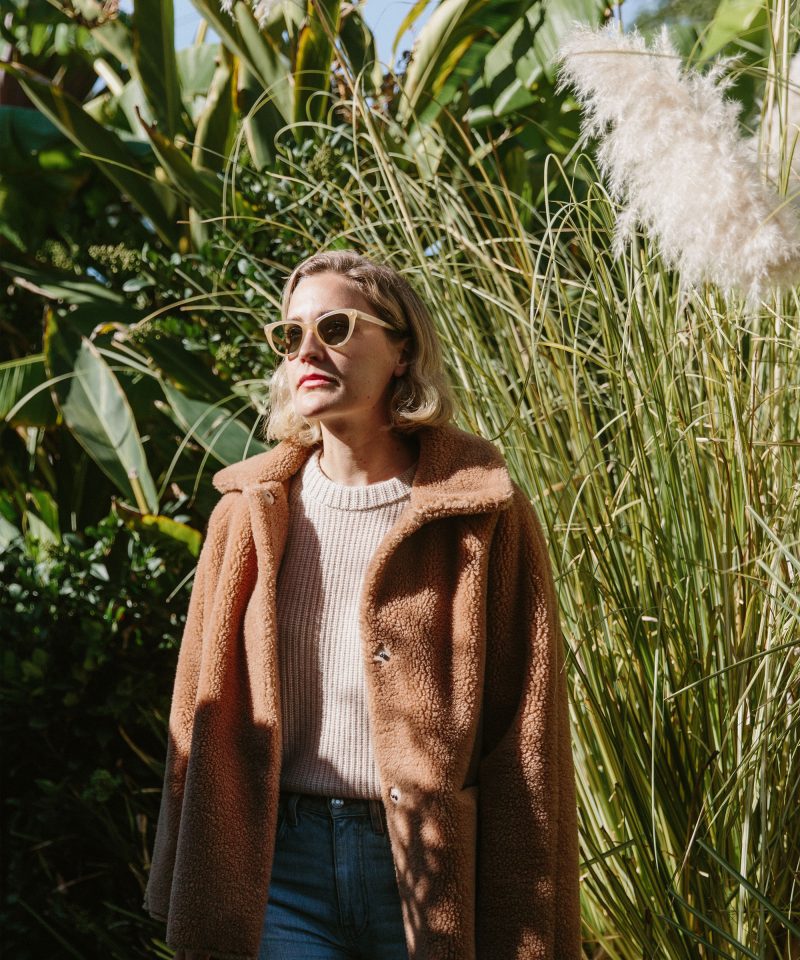 Rip & Tan: What are you obsessed with right now? What are you reading, listening to, watching, wearing?

Haley Boyd: I'm reading The Physiology of Taste, The Invention of Nature, and The Body Ecology Diet, which just about every person I trust about health has recommended. My favorite driving music lately has been The Graduate soundtrack: every song was composed by Simon and Garfunkel. Also Damn by Kendrick Lamar, and everything by The Babe Rainbow and Elvis at Sun Records. Waiting for the next season of The Crown. Wearing fuzzy jackets, Jenni Kayne T-shirts, Marais Everyday Pants, and Marais Bessette Pumps.

Rip & Tan: How did you style these Jenni Kayne sweaters? What drew you to these pieces and how did you approach styling these outfits?

Haley Boyd: People are always surprised to see how small my closet is. It's filled with classic pieces that I can wear all the time, like these cashmere sweaters. I like wearing sweaters as shirts without anything under them, often tucked in. It's a great way to emphasize your waist. A cashmere crewneck is so versatile, so I thought I'd show the range of how I'd wear the same piece to the farmers market, out to dinner, and everywhere in between.

Rip & Tan: What are your favorite things to share on your website? What do you consider your most engaging content?

Haley Boyd: One of the most popular articles is my guide to reducing waste. As I've made changes for conscious reasons over the past few years to reduce my footprint, I keep noticing how much nicer and often more luxurious my experience is. That's something I want to share with as many people as I can.

Rip & Tan: When you're not working, what does a typical day look like for you?

Haley Boyd: A nice day off is a day the beach or a long hike in Malibu, FaceTiming with my nieces, and cooking dinner with friends. And I've been trying to implement some digital detoxing, so hopefully no screen time.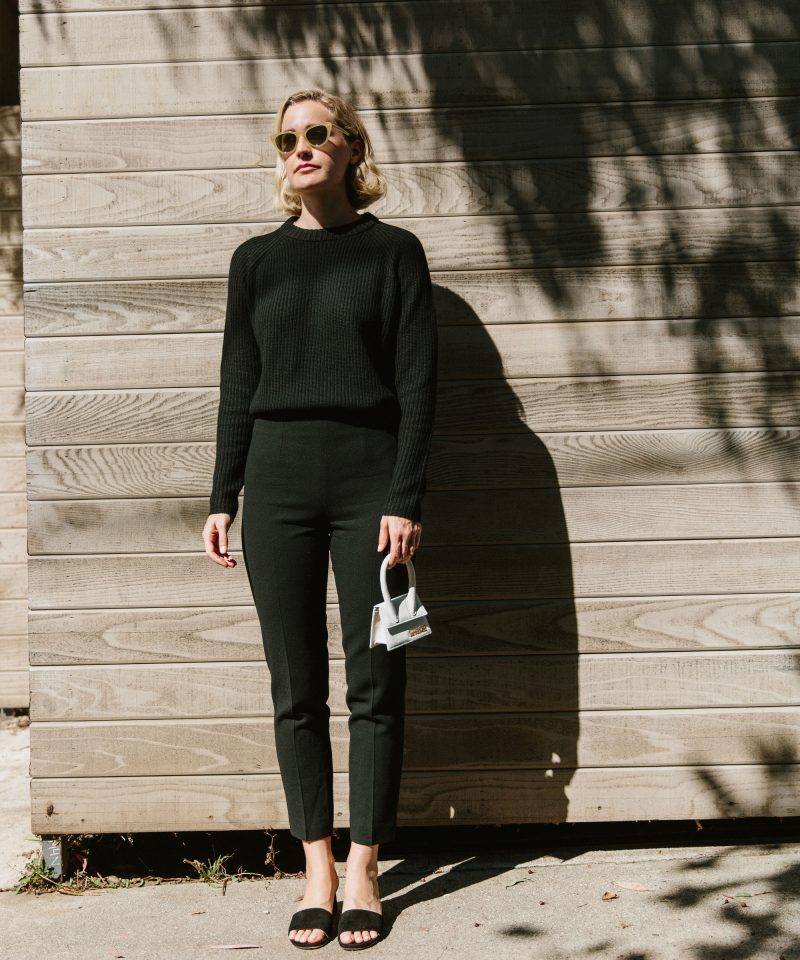 Photos by Nicki Sebastian