Style
A Good Rug is Hard to Find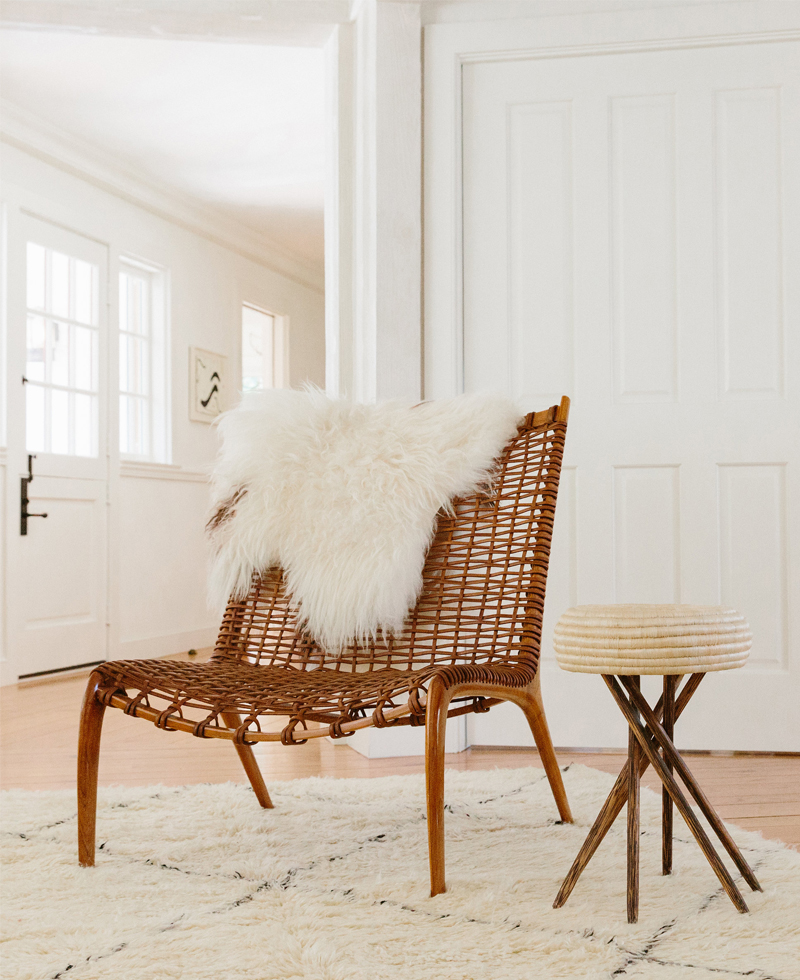 A longstanding staple for design enthusiasts everywhere, vintage
Moroccan rugs
are beloved for their heirloom quality and one-of-a-kind designs. Handwoven in the Atlas Mountains from undyed sheep's wool and sourced from the mid-20th century, these rugs are artfully simple, bringing a bit of life, warmth, and personality to any room. Here, we dissect the origins of the Moroccan rug and our favorite ways to style this décor favorite.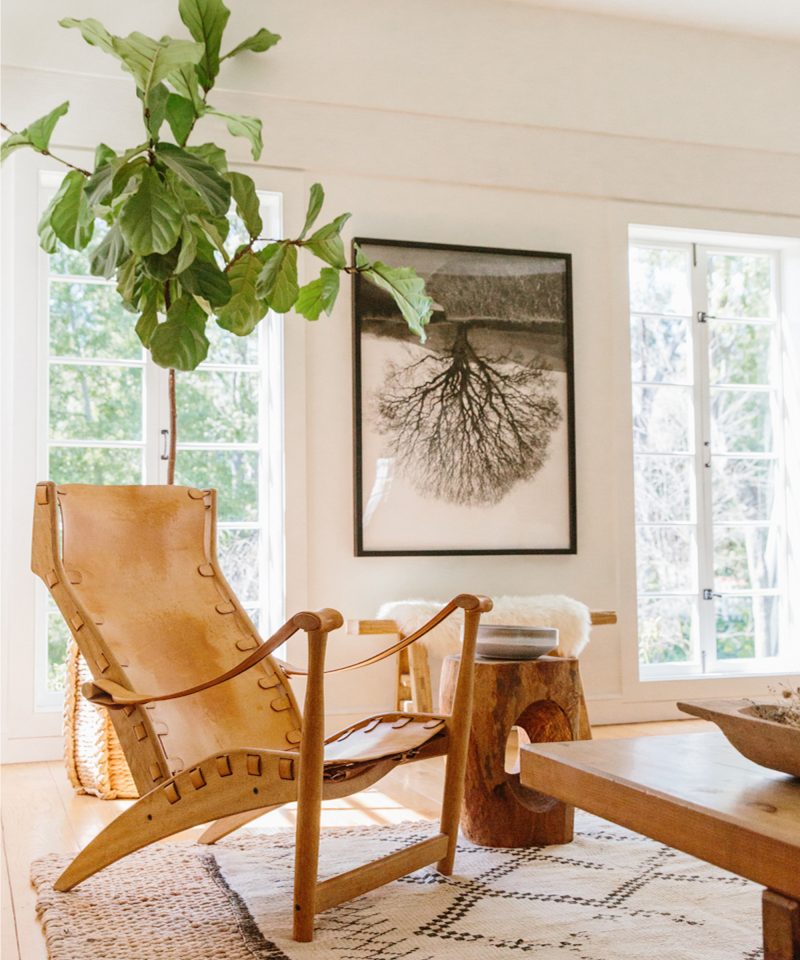 The Beni Ourain people are made up of a cluster of 17 different tribes whose traditions date back thousands of years. Typically, it's the women who have, for centuries, passed the weaving technique from mother to daughter—it's an enduring ritual rich with history. Rugs are hand-knotted from the sheep that roam the alps with motifs inspired by the weaver's personal history, ceremony, or symbolism, so no two rugs are alike.

Rugs have a knack for pulling a room together. Hugely versatile, these rugs are mostly neutral in tone with a cream base and geometric patterns in black or brown. Ours are undyed, though you can find some pops of color that come from natural plant-based dyes. For the minimalist or maximalist alike, there are endless ways to style these rugs. An easy way to make these rugs your own comes from one of Jenni's personal styling tips: layer, layer, layer. It's easy to do because the simple patterns can be mixed and matched—try one over a jute rug for a little bit of texture. 

Depending on the floorplan, there are a few ways to position a rug. For living rooms with furniture against a wall, your rug should be large enough to fit under the front legs of sofas and chairs. If seating is "floating," or away from the wall, the rug should fit under all four legs of the chairs. And if you're placing your rug in the bedroom, two-thirds of the rug should be extended from underneath the bed. But remember, these are only guidelines. Wherever you place your Moroccan rug, with whatever existing décor you have, you're sure to have a beautiful piece on your hands you'll love for a long time.
"I love the way these beautiful pieces add life and history to a room. I tend to layer them for added warmth and textural interest; an easy process because the simple patterns can be mixed and matched." -Jenni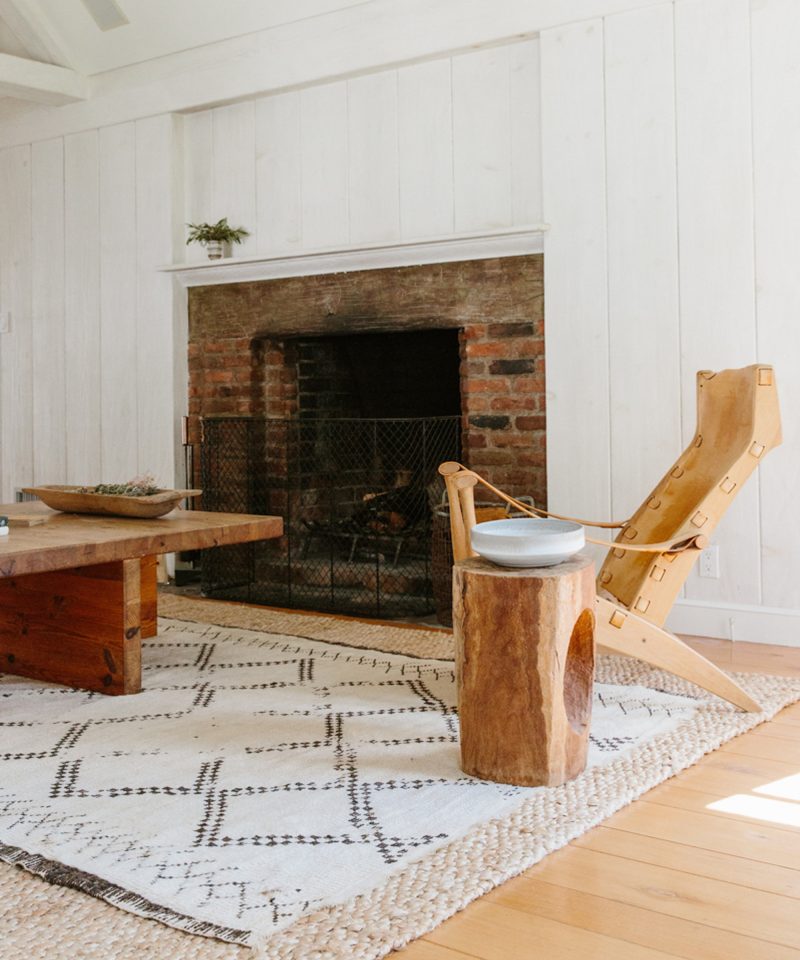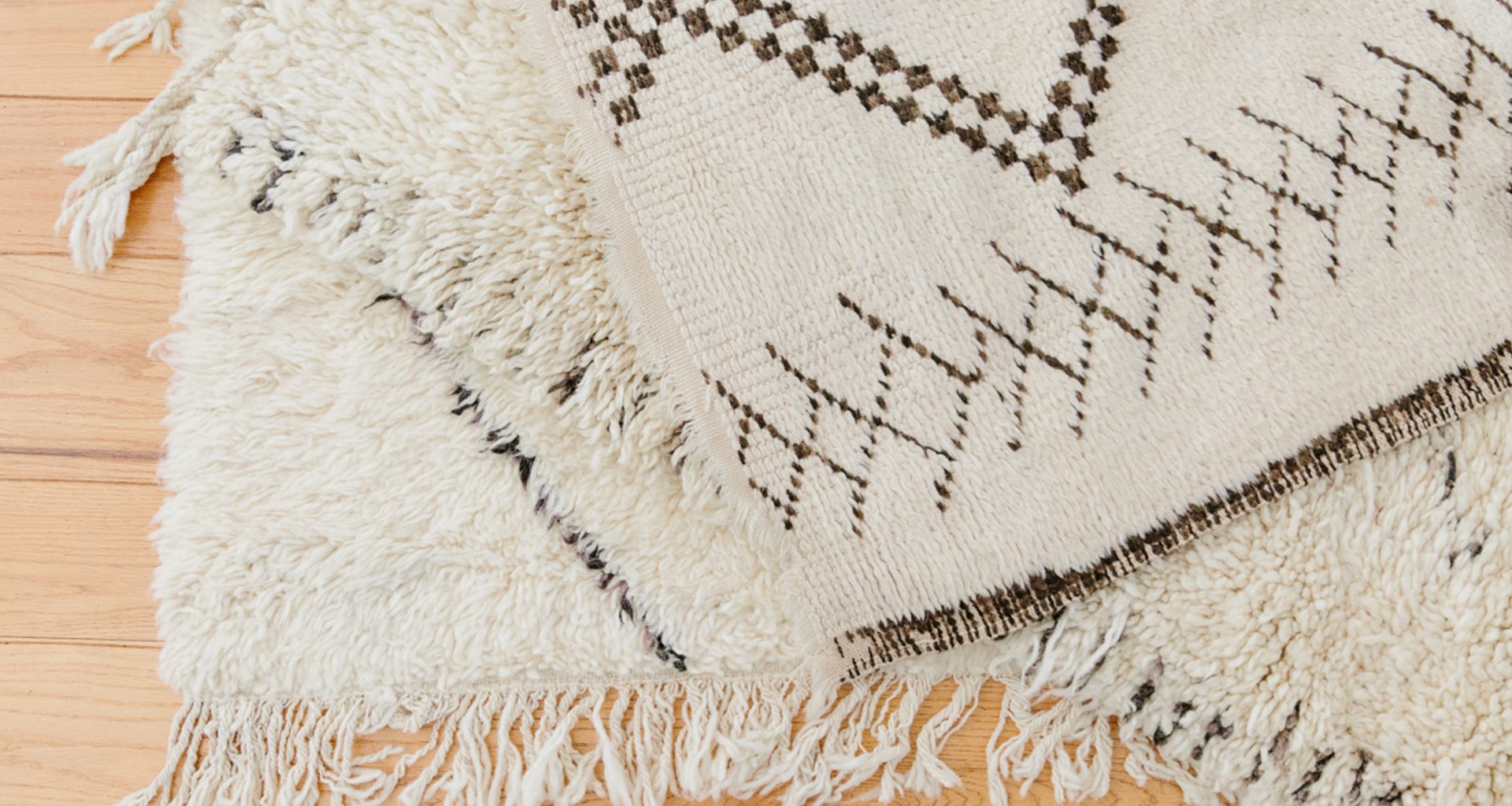 Photos by Nicki Sebastian