Wellness
Get to Know Austin-Based Natural Beauty Brand Milk + Honey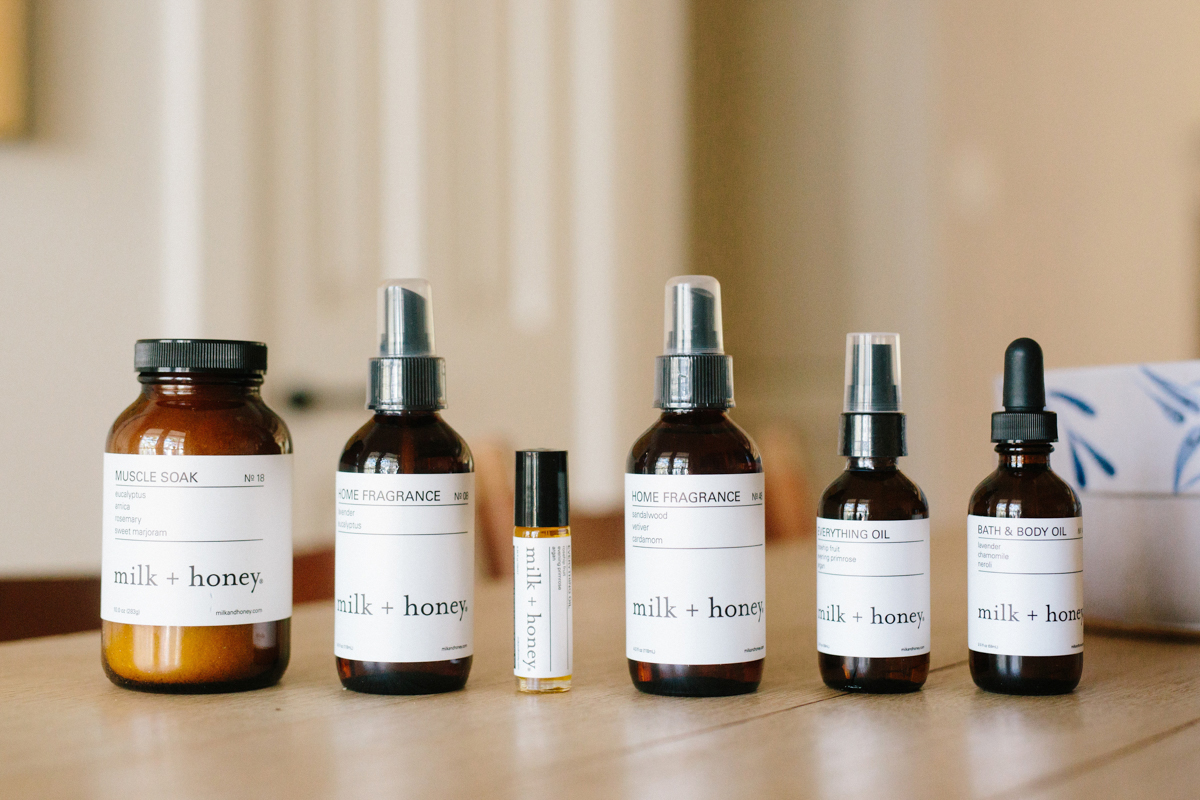 Many of the best natural brands were started by skincare professionals who spent years working with natural products before making their own. These founder's strong foundation of practical experience and product knowledge really helped them know what was needed in the market. Leahlani Skincare, Susanne Kaufmann, and ISUN, are some good examples of this type of label. Austin-based brand Milk + Honey is another. 
Milk + Honey was founded by Alissa Bayer, who ran a spa by the same name in Austin for over a decade before launching her own line of natural products. Alissa is an expert in blending organic plant-based ingredients and essential oils to create really special, unique products like decadent bath soaks, body balms, and cream deodorants. Learn a little bit more about her line below, which will soon include skincare and haircare products as well. XXJKE
Rip & Tan: How did the milk + honey product line come to be?
Alissa Bayer: milk + honey began as a spa over 10 years ago, with the aim of using and selling products with clean, non-toxic ingredients. After many years of searching in vain for a product line with clean ingredients, beautiful packaging, and a luxurious, effective experience, I decided to create our own line from the ground up. It took several years to develop but it was worth the wait!
Rip & Tan: What's behind the name?
AB: For me, 'milk and honey' conjures images of abundance, wholesomeness, comfort, and sweet indulgence. Think of the legends of Cleopatra bathing in milk and honey as a beautifying treatment.
Rip & Tan: What types of ingredients go into your products? What would you never use?
AB: We have a long, long list of ingredients we'll never use and this list continues to grow as we learn more about the things we use, how they're made and sourced, and how they affect us. The ingredients we select for our products are always hyper clean, non-toxic, botanically-based whenever possible, and effective. We source the highest quality raw materials we can find.
Rip & Tan: Where do you source and manufacture your products?
AB: We source our ingredients from around the world and always opt for the most sustainably harvested ingredients. Our products are made by hand in Austin, TX — hand-filled, hand-labeled and full of love.
Rip & Tan: What were you trying to achieve with the different essential oil blends? 
AB: Mostly, we selected blends that just smell great! But some blends are very intentional, such as my favorite: Blend No. 46. It has cardamom, vetiver, sandalwood, vanilla, lavender, and frankincense was crafted to create a quiet, peaceful mood and space—not to put you to sleep but to put you in the right frame of mind for a perfect night of sleep.
Rip & Tan: What product in the line is the most popular and why?
AB: Our Cream Deodorant is our bestseller and I'm thrilled about that. Getting toxic, aluminum-based antiperspirants out of your bathroom is one of the best things you can do for your health! Our cream deodorants are so popular because they not only work really well but they also smell amazing.
Rip & Tan: What are your goals for the brand in the future?
AB: Our ultra-clean, luxurious, and highly effective skincare line will be introduced in 2017. It has been a fun but highly challenging process to develop this line because we will not compromise on ingredients or effectiveness. It has not been easy to formulate products that meet all of our standards. We also plan on launching a full line of salon-quality haircare products, which of course will be held to our same high standards in 2018. 
Rip & Tan: What wellness ritual do you recommend all women incorporate into their routines?
AB: Unequivocally, hydration. Inside and out. As soon I get out of the shower, I slather myself in body oil while my skin is still warm so it absorbs quickly. I also use oil on my face. At night, I apply a custom blend of oil (stay tuned for our own version!) all over my face and neck and when I wake up my skin is dewy and soft. And, of course, drink lots and lots of water. At our offices at milk + honey, we make "spa water" in a large dispenser every day in the office. In fact, we have some healthy competition of who can come up with the most delicious and creative flavor profiles. It makes getting your eight glasses a day a breeze.