Entertaining
The Definitive Guide to Daffodils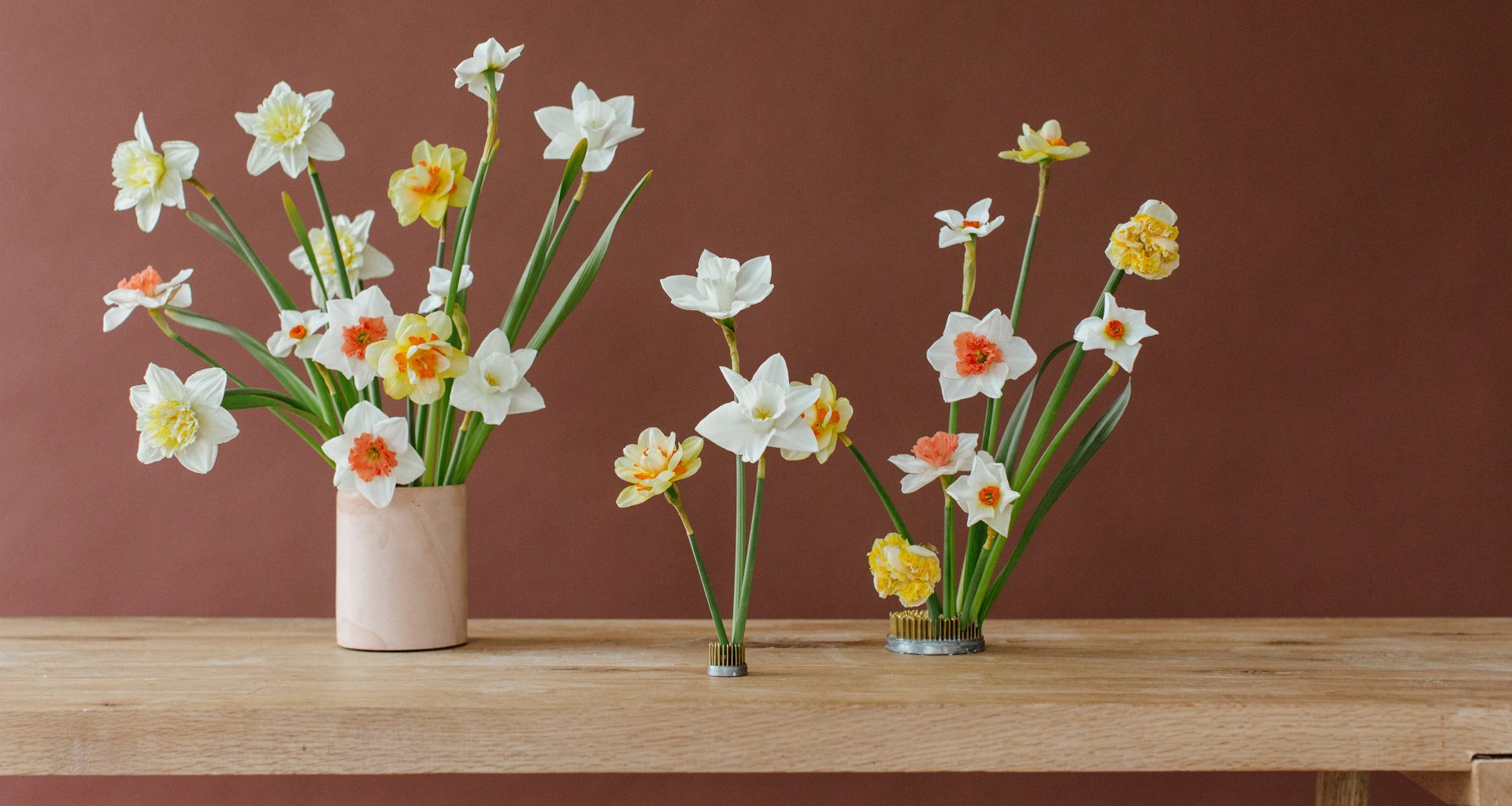 Yesterday was the vernal equinox, which marks the beginning of spring in the Northern Hemisphere. Ancient cultures regarded this time as one signaling new beginnings, celebrating the sun's transit with annual rituals and celebrations. We love that spring symbolizes renewal and regrowth, and we have a few traditions of our own to mark the new season. Arranging flowers can be a relaxing and meditative craft, and a beautiful bouquet is an easy way to bring a bit of the season into your home.
In celebration of the seasonal transition, we tapped one of our favorite floral designers, Kristen Caissie of Moon Canyon, to arrange a cheerful springtime bouquet. As always, we were delighted to see what she came up with, which was a decidedly pared back arrangement of a quintessential spring bloom: the daffodil. A bit of a departure from her lush aesthetic, this bouquet was sweet and simple, utilizing the Johan Strauss, Pinza, Wedding Bell, Pink Perfection, and Tahiti varieties.

In a palette of white, yellow and coral, Kristen used a few florists' tricks to add a bit of dimension to the arrangement. Flower frogs are used to hold stems in place and add a bit of weight to the base of your vessel. They can be found at garden or floral shops and are perfect for shallow containers. Our small leather rivet vase stands at 5" tall, so a sturdy base was needed to let these flowers spring forth without drooping. Adhering a few stems together with waterproof floral tape can give you some control over your arrangement—Kristen recommends playing with the height of each individual flower to add a little bit of eye-catching depth.

The natural color of our leather-wrapped vase, vegetable tanned for a rich, organic feel, was the perfect accompaniment to these bright blooms. Try your hand at using some of Kristen's tricks for a perfect way to greet the new spring season.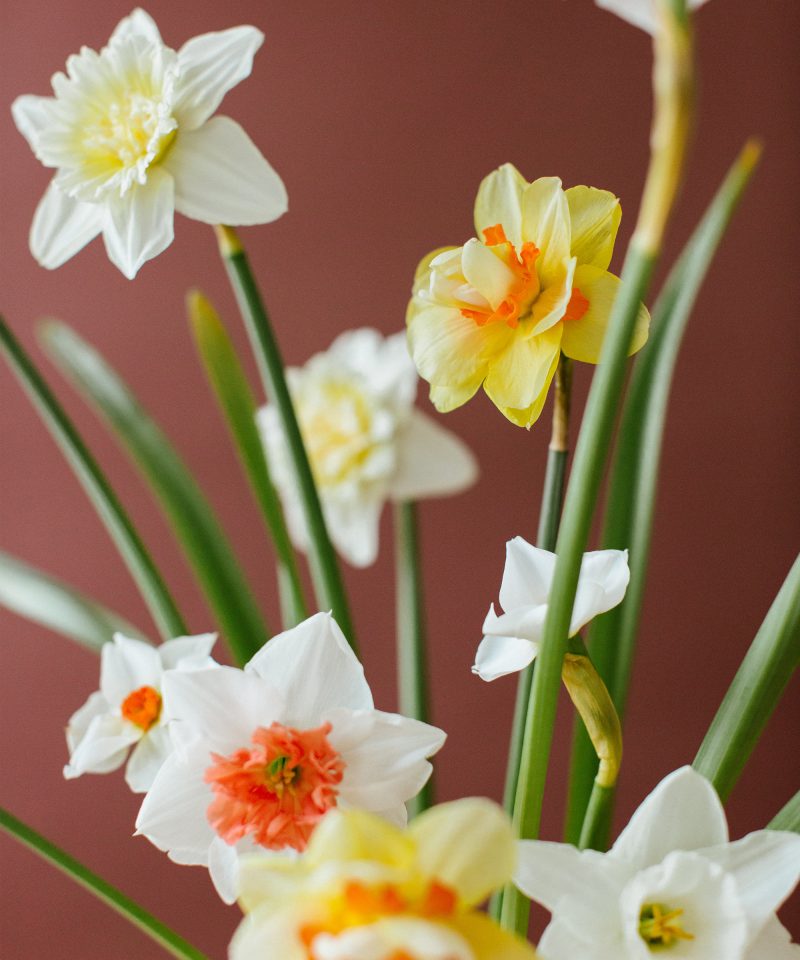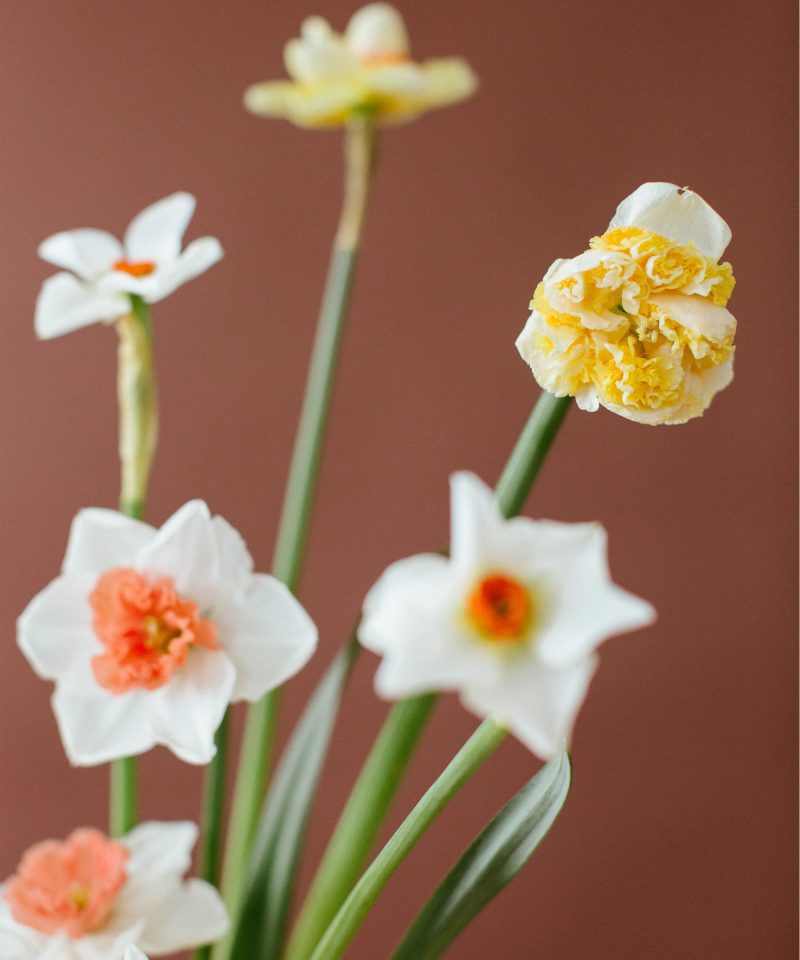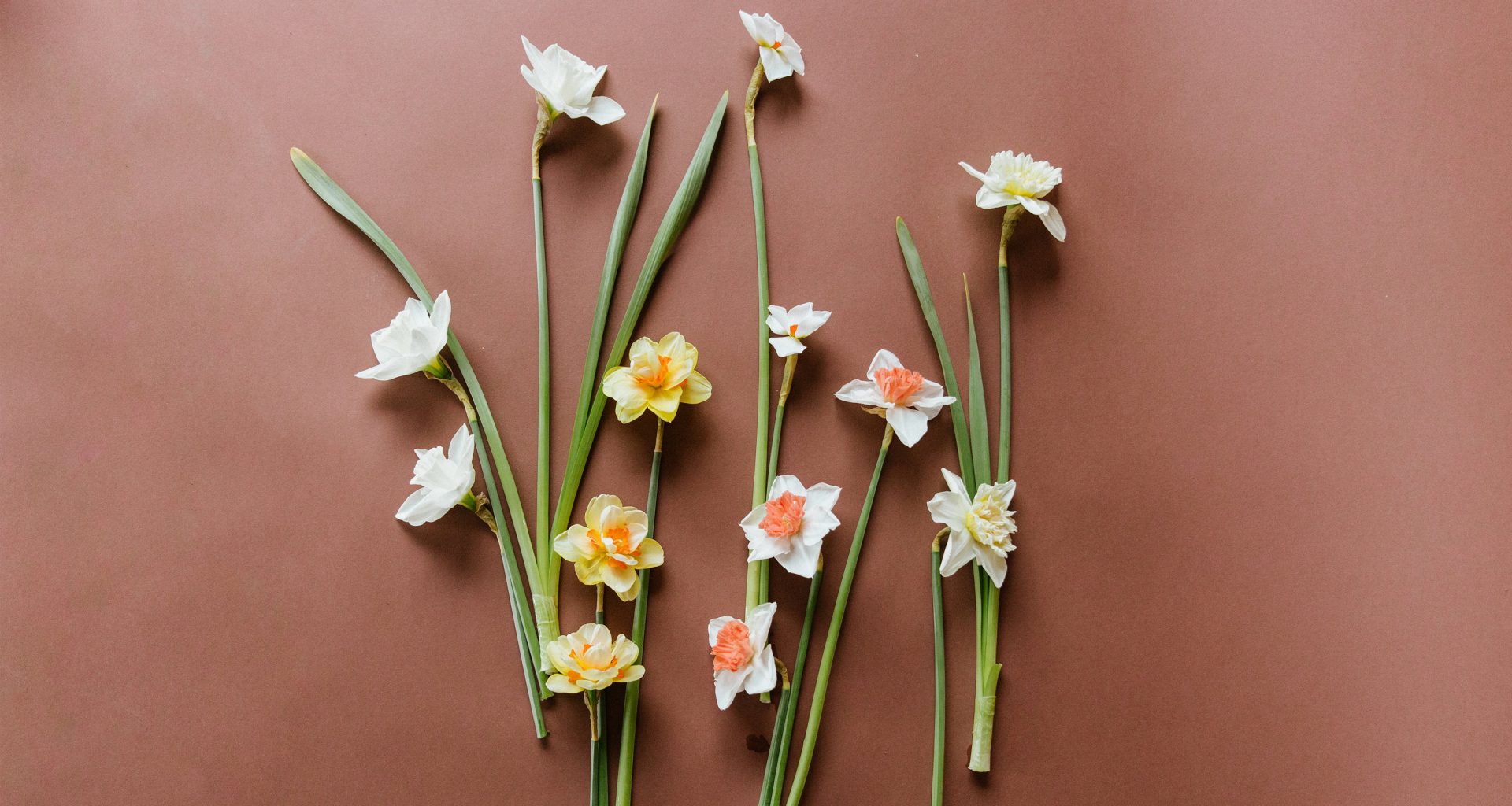 Photos by Nicki Sebastian