Style
Find Your Uniform with These 9 Essentials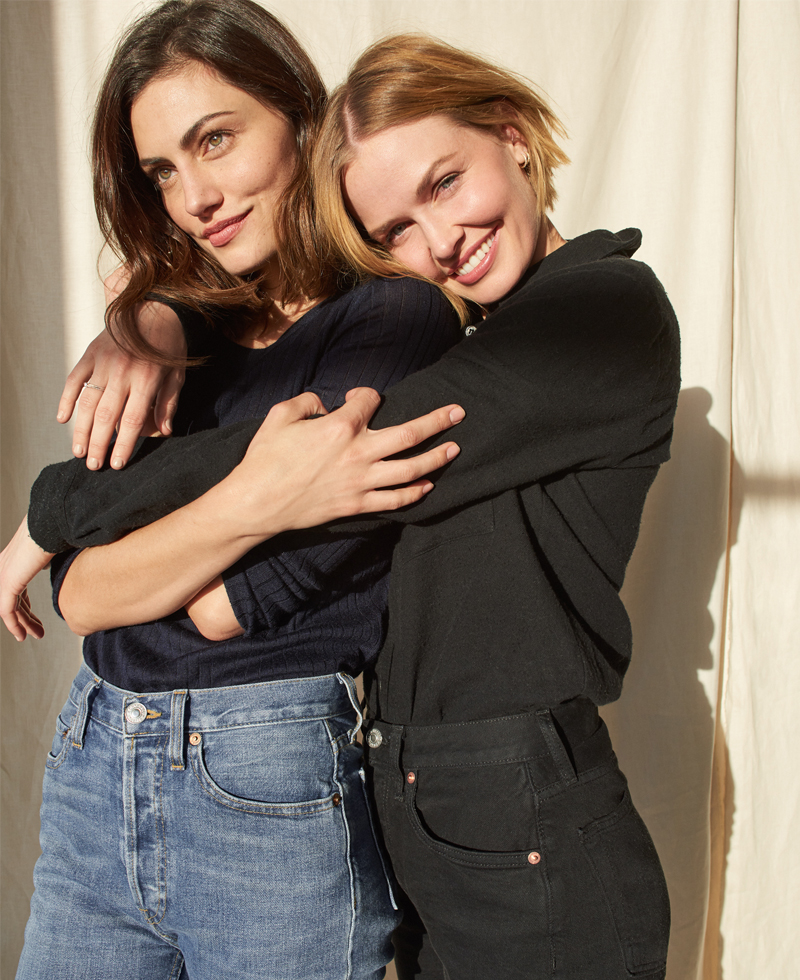 Life is complicated, but deciding what to wear doesn't have to be. Finding your uniform starts with building a foundation of reliable pieces you know you can count on. Maybe your closet is full of white tee's, but have you really found the one? We put together the best-fitting, perfectly tailored basics to eliminate all the guesswork. 

These 9 pieces are the cornerstones to countless outfits. Once you've mastered the classics, simply build and layer as you see fit to make your uniform your signature.
#1 The Cashmere Turtleneck

Chunky, cozy, cashmere: this one is all about the texture. Everyone needs that one sweater that's so comfortable that on extra-chilly mornings, it's the next best thing to staying in bed. But with perfect tailoring and just-right proportions from neck to waist, you'll pull off a look that's entirely polished. 

#2 The Black Jean

The perfect jean has the right length, the right wash, the right rise, and just feels…right. Don't worry about finding the perfect formula, because we've done the leg work for you. Black jeans are a must for every woman, and these pair are nearly a requirement. The undone hem teeters slightly towards edgy, while the high waist flatters every figure. And in an inky black, they'll be fast friends with every shoe in your closet. 

#3 The Classic Button-Up

Stemming from the annals of menswear, this closet staple has crossed over into women's wardrobes, finding a permanent place in our closets. Endlessly versatile, a collared shirt suits nearly everyone, serving as a blank canvas to its wearer. Button it all the way up when you mean business or wear it open with a tank underneath for a look that's more casual. However you choose to interpret it, this is a style that's here to stay.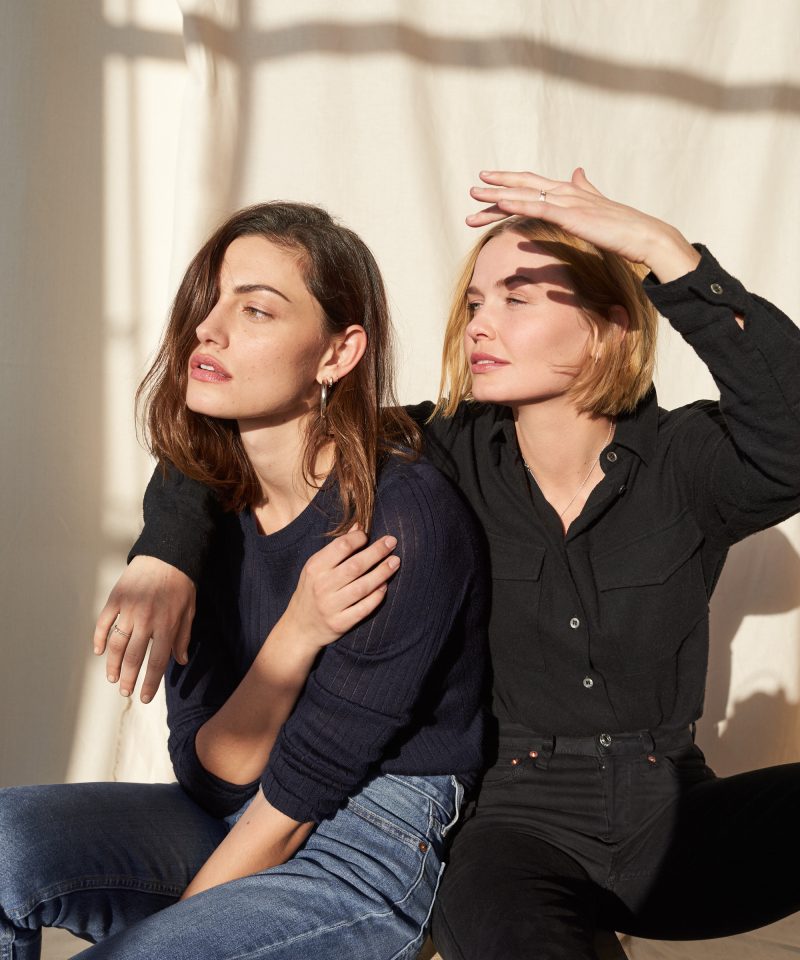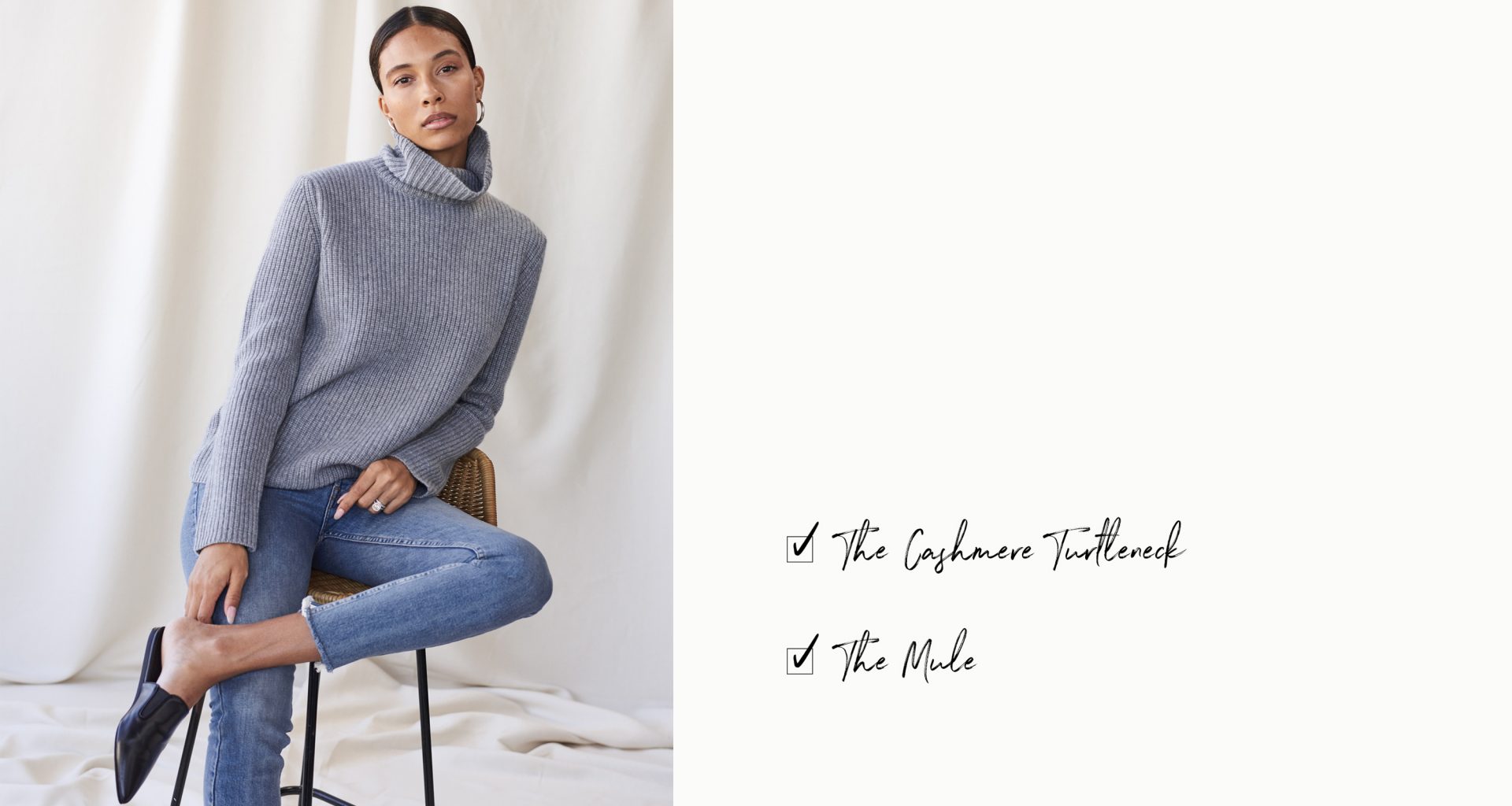 #4 The Strap Sandal

When it comes to shoes, Italians do it best. That's why all of our shoes are made in Italy using time-honored craftsmanship and the finest leather, which ages gracefully to support you along every step. We love the strap sandal for its balance of quiet minimalism and statement-making elegance. Whether you wear them with a dress or denim, these simple sandals are the finishing touch to any look. 

#5 The Sweater Coat

Toeing the line between structured and soft, the sweater coat is the best solution to any outfit dilemma. With a blend of soft Italian merino wool, natural yak yarn, and a bit of stretch, this is our secret to looking put-together in a pinch. And despite what you've heard, we don't always store our sweaters away come summer, because when that office A/C is verging on frigid, we pull on this piece for a nice reminder of what cozy feels like. 

#6 The Blue Jean

            The style that's so ubiquitous, countless songs have been written in pure devotion of the blue denim jean. This pair checks every box. They're perfectly ankle-grazing to don with mules when it's warm and to tuck into boots when it's cold, hug the hips just right and don't lose their shape, even after wash and wear.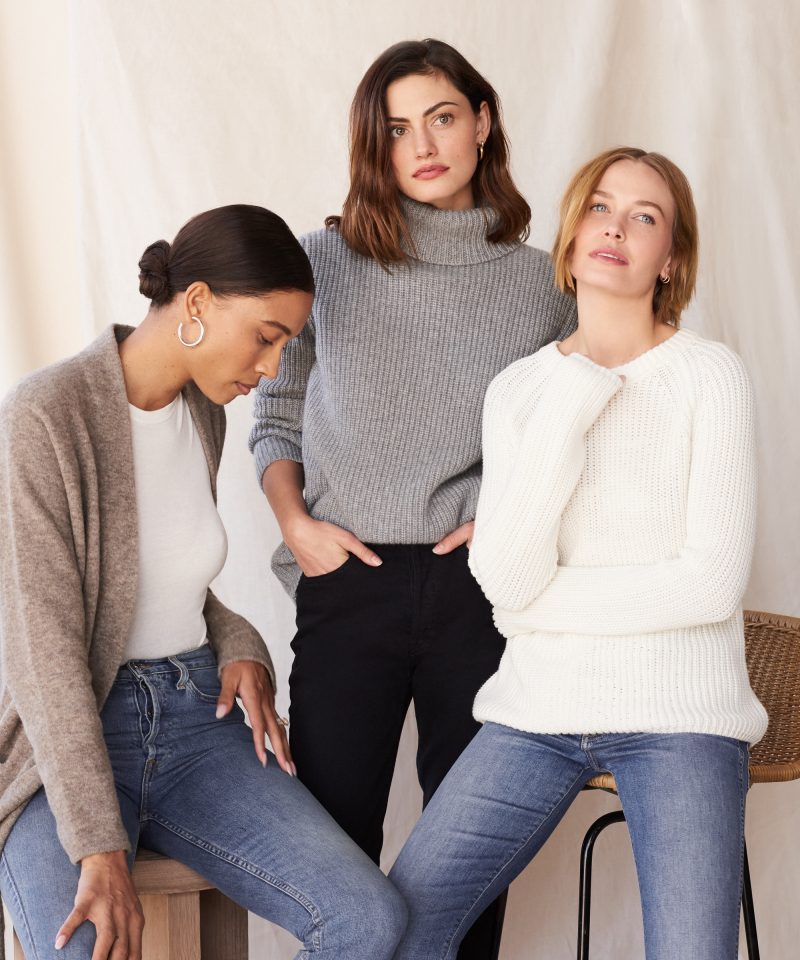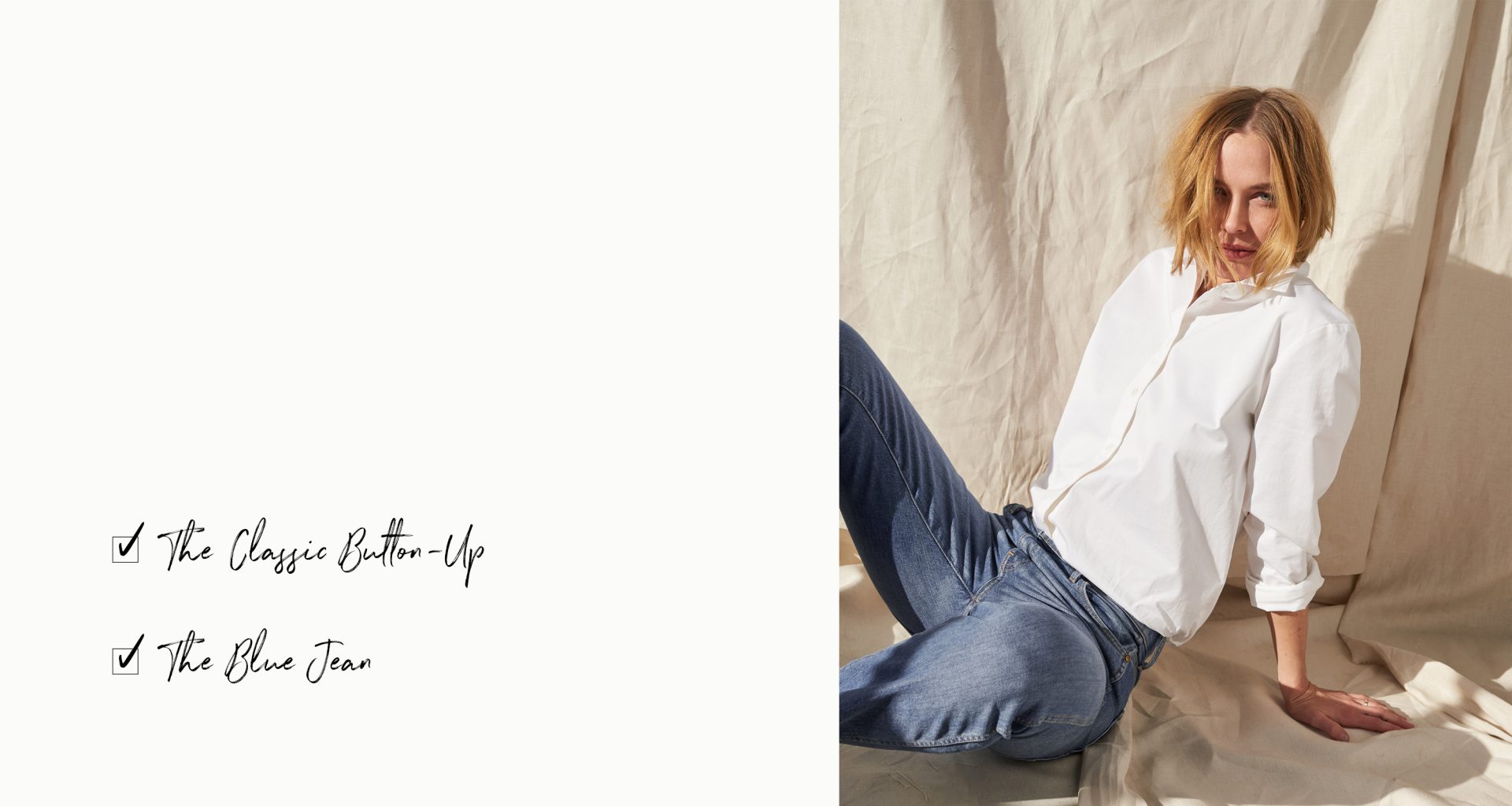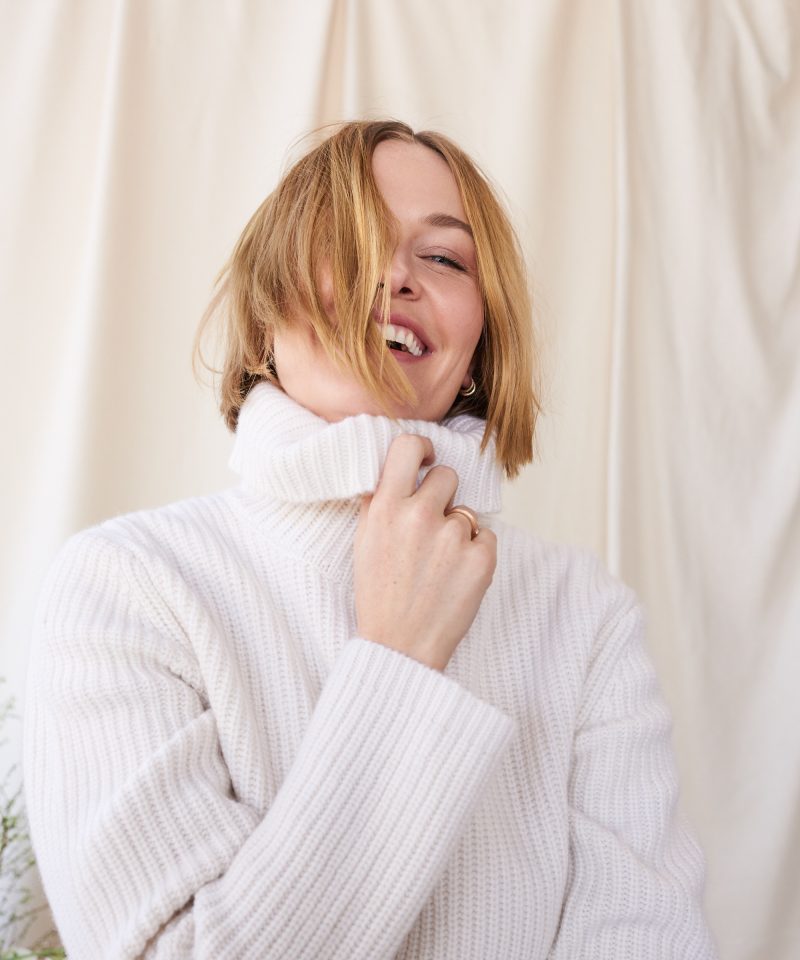 #7 The White Tee

            The top of all tops, a white short-sleeved tee is always a good choice. Our take is a version of the classic standby, with perfect proportions and a super-soft feel. Cut from a blend of airy linen with a touch of cotton and cashmere, this is an elegant alternative that redefines basic.

#8 The Mule

            Call us old-fashioned, but there's something special about showing off a little bit of ankle. The style is simple, but ours is far from simplistic. We designed these mules with exacting proportions to flatter the foot and work with every outfit. Leather, suede, pony hair or even fur—whatever you choose, there's a mule out there for you.

#9 The Stanford Cardigan

As unpretentious as a pair of jeans, as refined as a leather bag, the Stanford cardigan can be whatever you want—it's all up to you. Layered under a heavy knit or over a simple slip dress, this cardigan doubles down on style and smarts, earning a permanent place in our closets, no matter the season.