Style
How to Create Your Dream Dining Space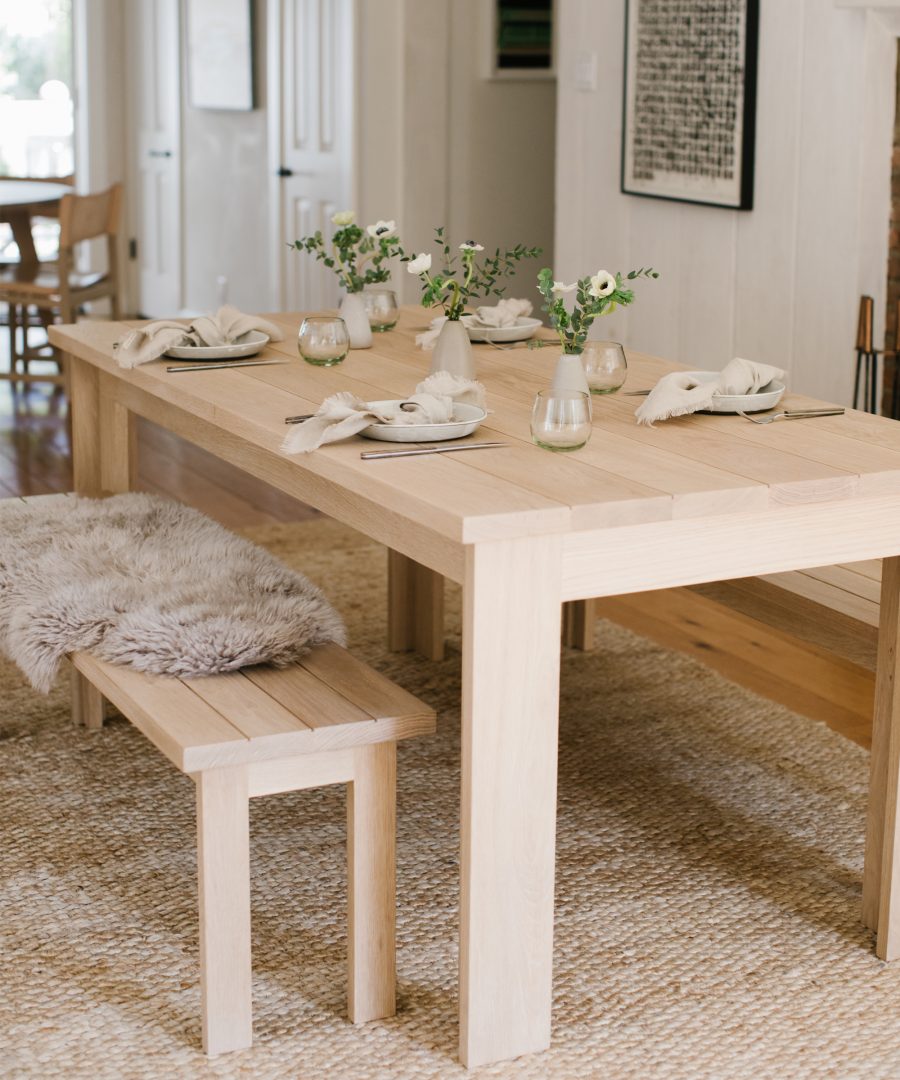 When it comes to creating a dining space ripe and ready for any occasion, there's no better place to start than with the furniture. What's a celebratory brunch, weeknight dinner, or happy hour spent over a delicious platter without the table and chairs to get comfortable in? With seasonless staples and small decorative details, your dining room will easily become a dynamic destination that's both enduring and special. Here's our rundown on the handmade heroes that make dining far from ordinary.
Find Your Canvas
In the world of dining room décor, there's nothing quite as important as the table. It's the core component that facilitates the many joys of entertaining: enjoying seasonal dishes, toasting to your nearest and dearest, sharing laughs over delicious cocktails, and celebrating the simple act of coming together. Dining tables come in varied shapes and sizes, but we like to stick to two trendless classics. If you have a smaller space or want a more intimate feel for your party of four, go for the
Round Dining Table
—our go-to piece for breakfast nooks and transitional dining spaces. The more stately situation calls for a rectangular table, and our
Dining Table
checks that box and then some. With the right table in place, dining will swiftly turn into an everyday occasion that's worthy of its own celebration.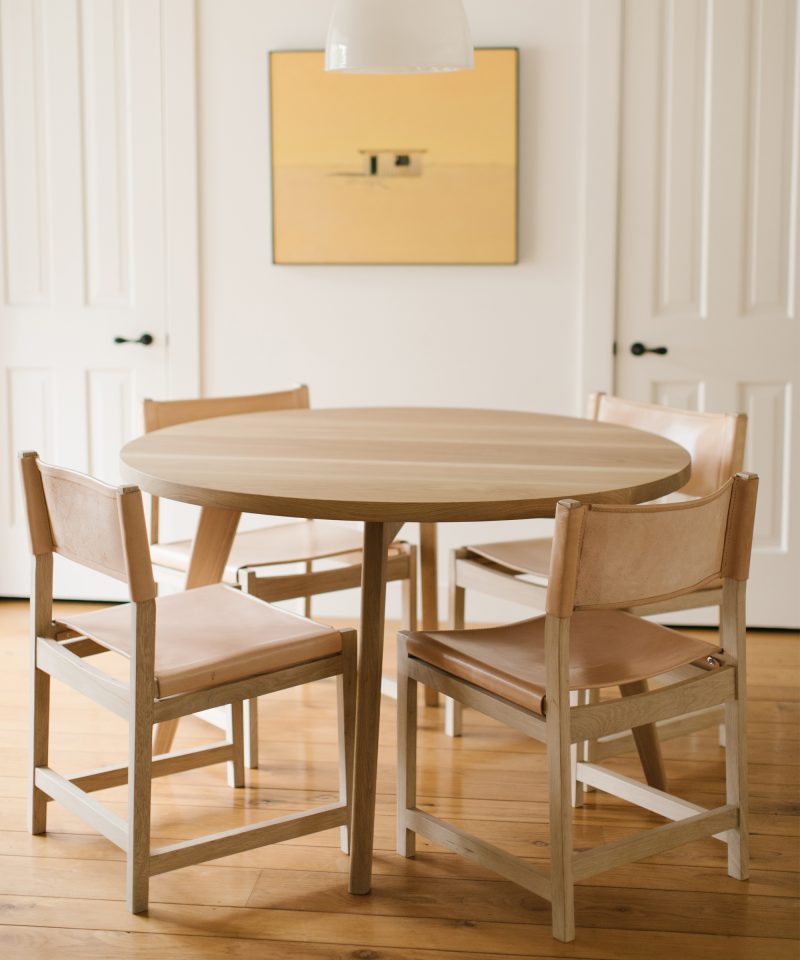 All-Season Seating
Behind every great table is an equally as great solution to seating. Enter the
Dining Bench
and
Leather Dining Chair
—the most complementary pieces for all your everyday seating needs. Multi-functional and built with purpose, both items are rooted in our design philosophy that relies on versatility. While the wooden bench and leather chair work as demure dining room features, they also happen to serve as standalone accent pieces that bring an air of polish and comfort to any corner or table's end.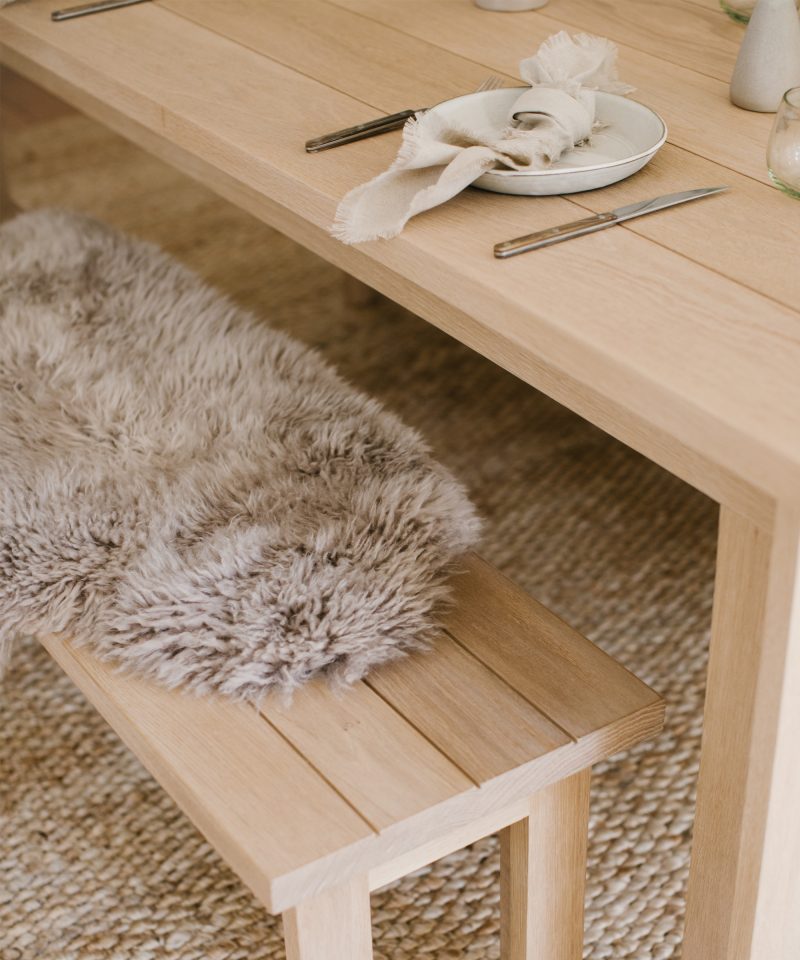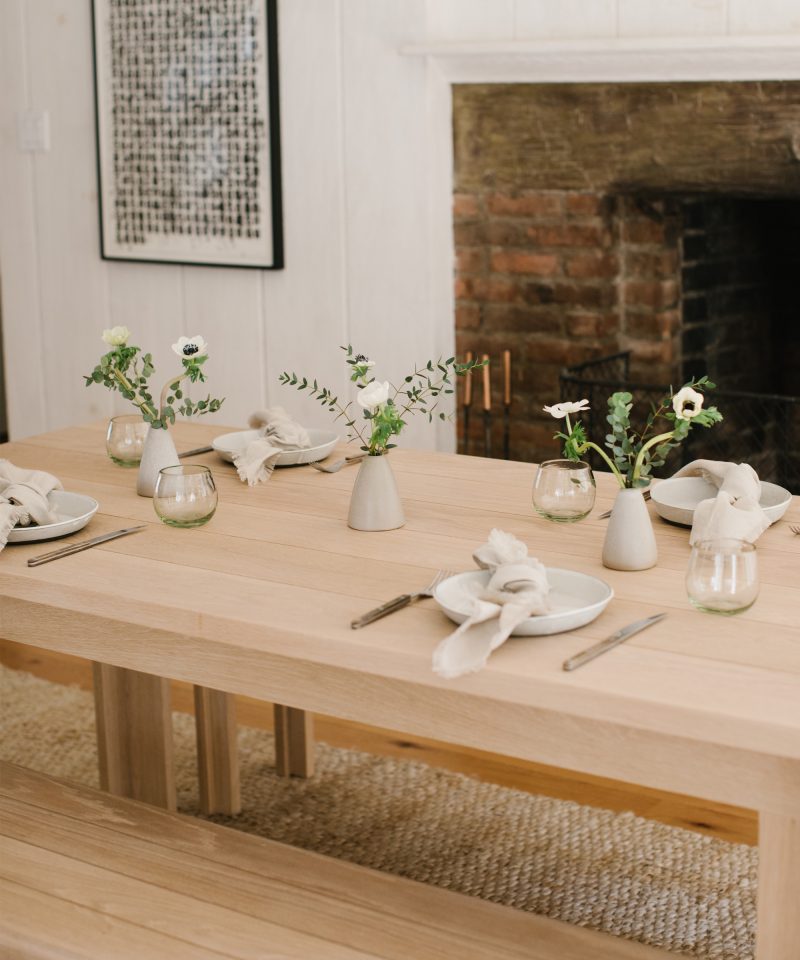 Timeless Tabletop Style
Once you have your enduring essentials in place, it's time to decorate—after all, no dining room is complete without the
tabletop details
that make every meal and moment special. We believe in choosing items that are elevated yet easy: floral arrangements in tall
vases
, linen
napkins
and frayed tablecloths, ceramic dishware, and
candlesticks
placed perfectly around the center. How you choose to outfit your dining space may change with the season—embrace each change by letting your furniture serve as your canvas, mixing things up and adding in refined classics when the meal, mood, or occasion calls for it.