Entertaining
A Curated Guide of Floral Studios Coast to Coast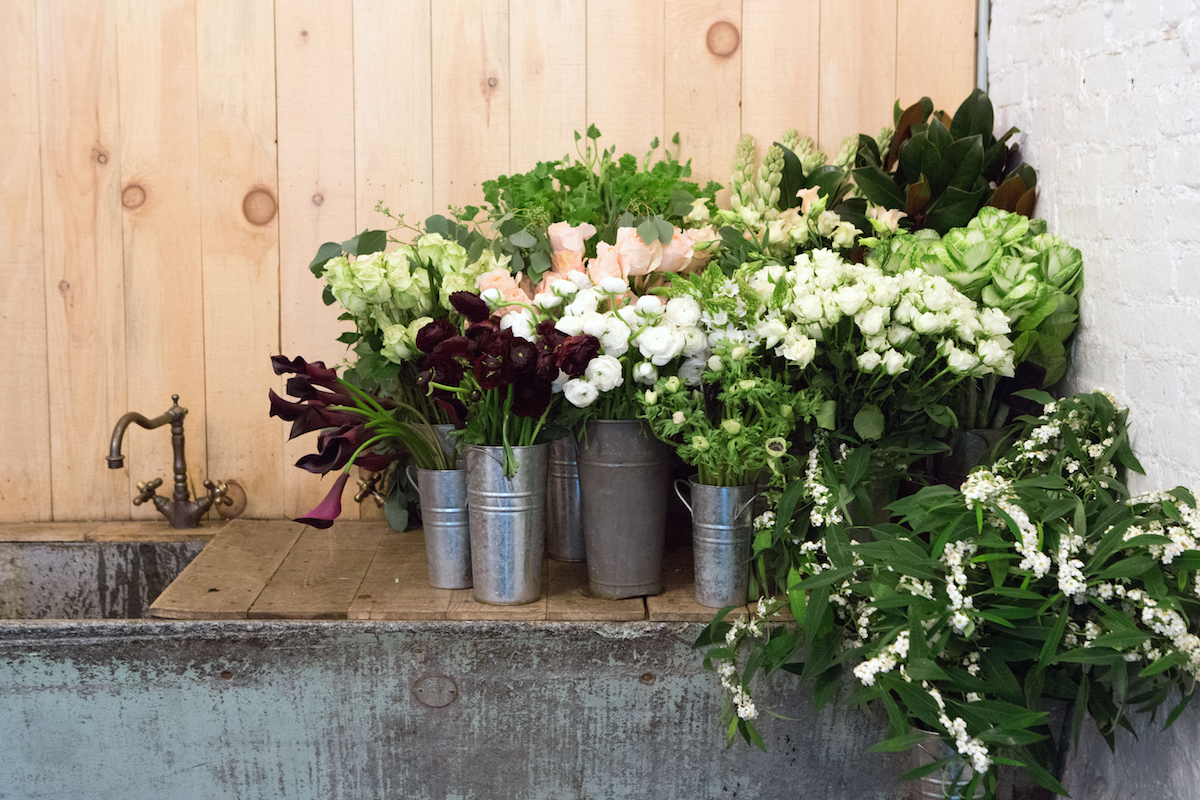 For as long as I can remember, I have loved flowers. They warm up any home and are the perfect accessory for every room. When I travel, I buy blooms to take with me, or when I arrive I go straight to the local flower mart. I display them wherever I'm staying—it's how I nest and bring the comforts of home with me. 
It's probably no surprise that I find getting flowers on my birthday or Valentine's Day the best gift. That said, I'm a bit particular and don't enjoy receiving arrangements I need to take apart or fuss with. Over time I've discovered what I feel are the very best, most innovative and inspiring floral designers on both coasts. Whether you're in NYC, LA or SF, this comprehensive list of florists will deliver perfection every time—I promise! XXJKE
West Coast
Lily Lodge: Hand-selected organic flowers arranged in eclectic new and vintage vessels. 
Moon Canyon: A forever favorite based on LA's Eastside with a romantic, wild aesthetic.  
Bloom & Plume: Always knowledgeable, innovative and modern, Maurice Harris has virtually every known flower and plant in his arsenal.
Hollyflora: The pair behind Hollyflora are like floral explorers, creating dynamic, earthy arrangements that draw from many references. 
Finch Floral: Lush, unique and off-the-beaten-path are marks of this Westside LA floral designer.  
Yasmine Floral Design: A go-to for creations that are ethereal, simple and classical. 
GoldSpell Design: A pair of curious individuals harnessing nature's beauty as tools of expression.   
Silver Lake Farm CSA: An always-inspiring and earth-friendly flower farm and design studio with its own gorgeous farm-share CSA concept. 
Twig & Twine: A Silver Lake florist specializing in customized celebratory creations. 
Flower Girl Los Angeles: Unique, chic and organic arrangements with a relaxed California vibe.
Studio Choo Florists: A San Francisco standout for dramatic, statement-making blooms that are locally grown.
East Coast
Flower Girl NYC: Vibrant, evocative and seasonally appropriate blooms with a fashion-forward eye.
James's Daughter Flowers: Wildflower overgrowths and romantic Baroque period design informs these creations. 
Fox Fodder: Brooklyn's specialist in magical, dreamy and unexpected arrangements. 
Meta Flora: Poetic, one-of-a-kind designs that play with texture and form. 
Putnam & Putnam: Stunning, lush and organic combinations that amp up the romance in the room. 
Tin Can Studios: A sustainably-minded Red Hook designer of floral works of art in vintage containers or vases made of recycled materials.
Emily Thompson Flowers: A NY florist with a luxurious and romantic, English-inspired style. 
TTH Blooms: Miniature blooming arrangements with big impact from a fashion consultant turned florist.
In celebration of Valentine's Day, we partnered with local florist Silver Lake Farms on organic floral bundles. They'll be available for pickup in the Brentwood and West Hollywood stores on February 13 and 14. The special bundles comprise of-the-moment buds—whatever is flowering in the field. They may include anemones, strawflower, waxflower, coral bush and acacia, among other textural, wild blooms. Small bundles ($50) are arranged in a Weck Cylinder jar, while medium ($75) and large ($100) bouquets are wrapped in brown kraft paper. 
More Stories