Entertaining
An Expert's Guide to Creating the Perfect Floral Arrangement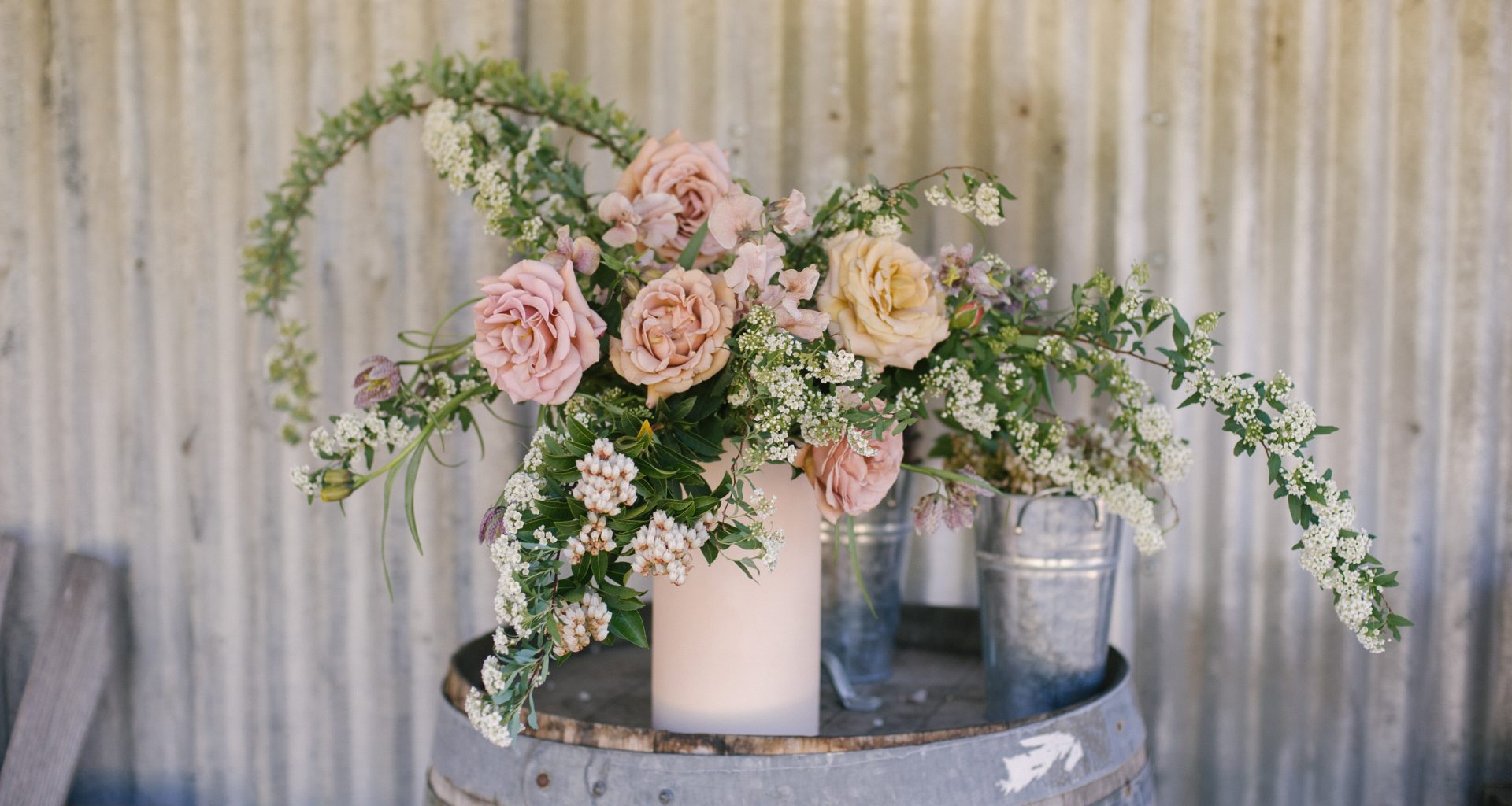 Florist Sarah Winward is the expert in all things beautiful and winsome. At our retreat celebrating the launch of our first book Pacific Natural, Sarah taught a master class on creating the ultimate summer arrangement. Here, she shares her tips on proportionality, knowing where to start, and everything you really need to create the bouquet of your dreams.
Rip & Tan: For those who want to recreate these arrangements at home, what should they buy to start?

Sarah Winward: You don't need much! Find a vase, an old flower pot, a deep cereal bowl, or a water pitcher. You can put flowers in just about anything.

You'll need clippers, and if you are using a wide mouthed vessel, something to use the flowers in. I use chicken wire frequently, and floral frogs too.

A lot of my favorite arrangements are made with 1-2 purchased flowers, and then the rest of the elements in the vase are things I've clipped from my yard, my plants, or foraged from the side of the road somewhere. Find one thing you like, and then choose your materials one at a time using that first one as a jumping off point.

Rip & Tan: Can you explain how to pick the right proportions of each flower (or flower type)?

Sarah Winward: Here, I made mostly really simple arrangements, only 2-4 different types of flowers in each bowl. Play with the proportions while you're working. If you want it to feel more lush, add more of the bigger, more petaled flowers. If you want it to feel more wild and airy, stick to the lighter, more textural flowers.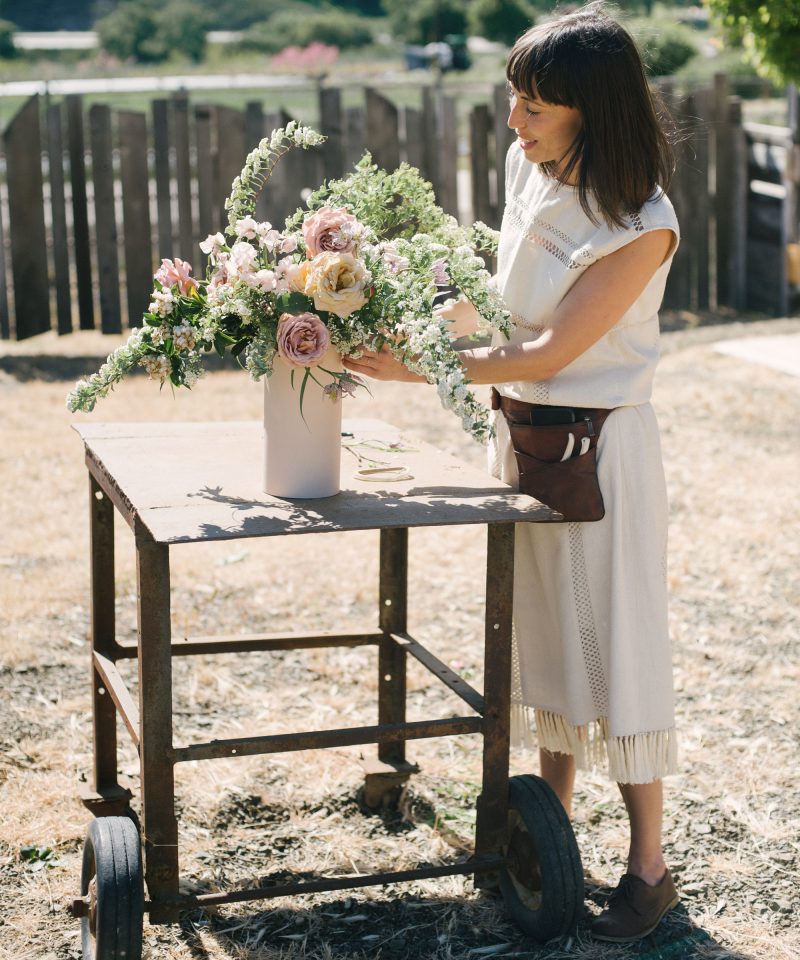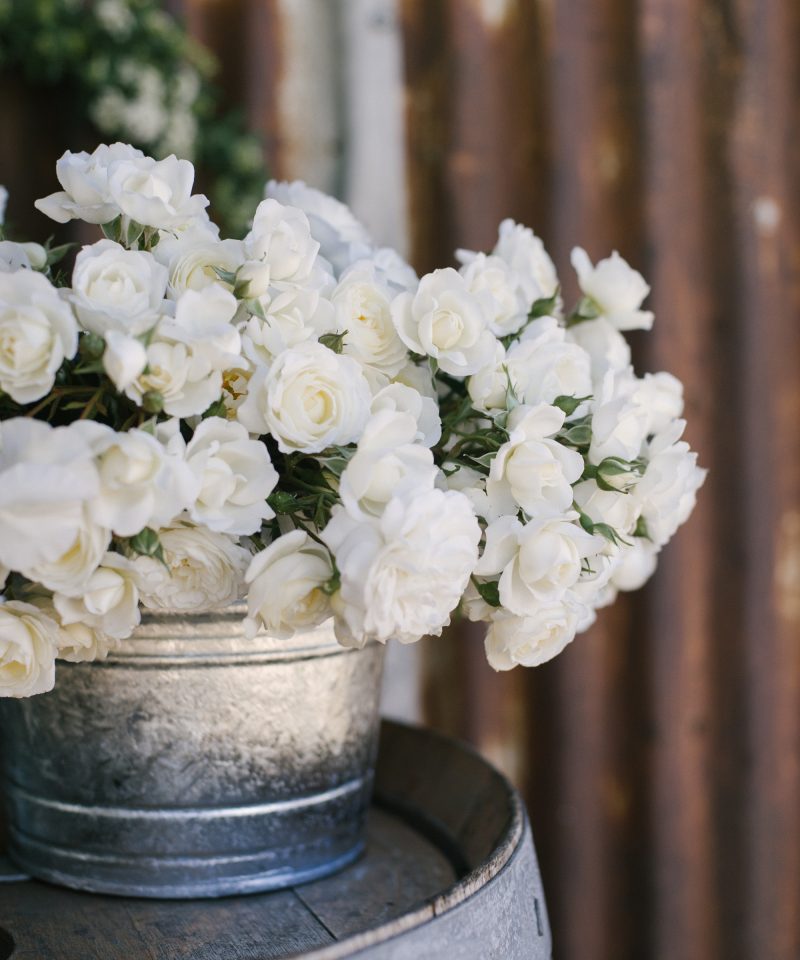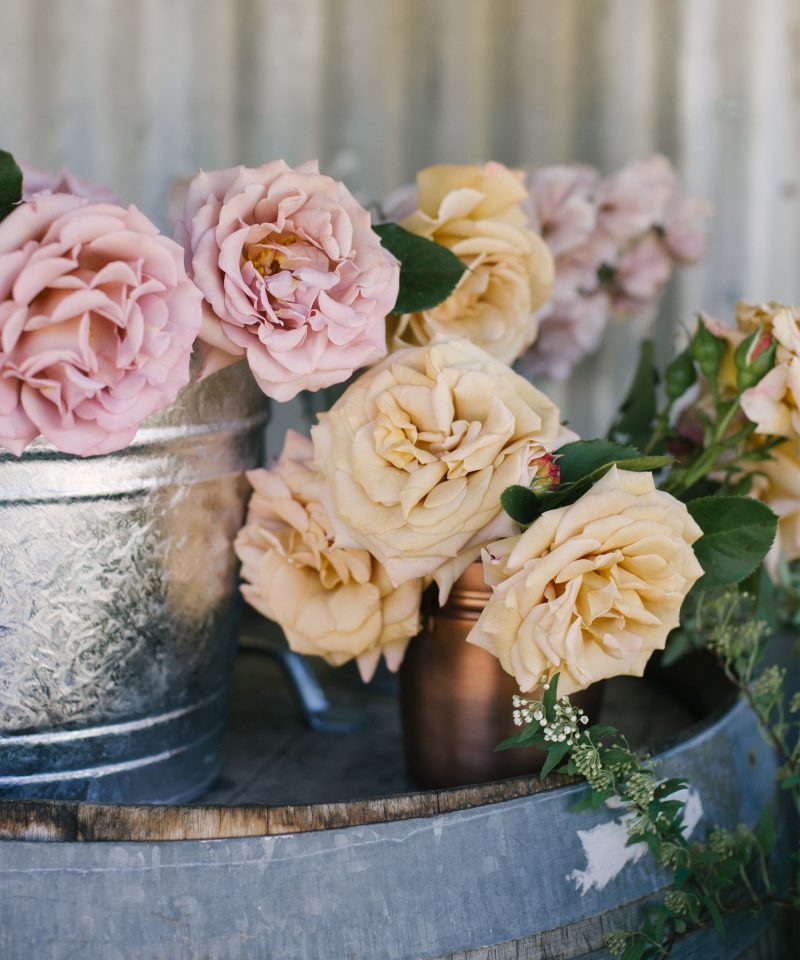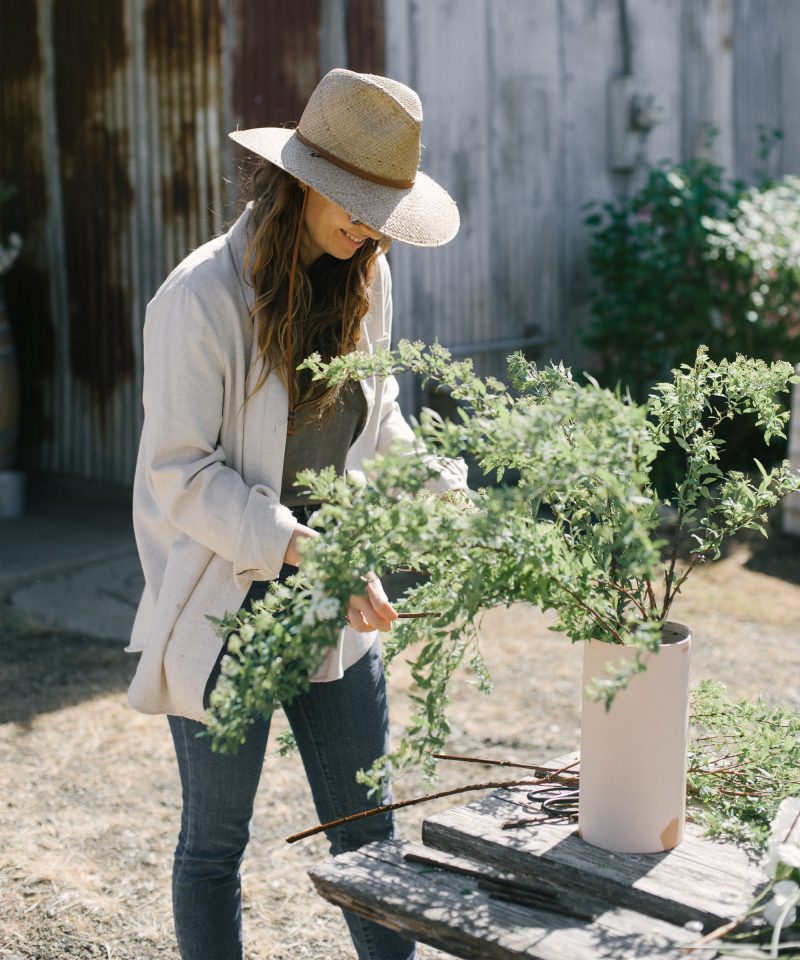 Rip & Tan: How do you approach mixing colors and textures?

Sarah Winward: I usually start with one flower, and then build the color palette and desired look of the arrangement based on that one flower. I'll take cues from the different colors contained in that bloom, and select other flowers to compliment or contrast it depending on the look I am going for. I like to use foliage that has different colors in it to enhance a color palette. I often like to mix earthy tones with more full and feminine or bright flowers to bring them down a bit. I like to add brighter yellowy greens to more neutral colored flowers to liven them up!

Rip & Tan: Your arrangements always look thoughtful and cohesive without being too fussy. where do you draw your inspiration?

Sarah Winward: From the flowers themselves, and the environments they grow in. I'm not always mimicking the garden that say, the very rose I am using came from. But I'll look at gardens or even just the grasses on the side of the road as I drive and notice how they move in the wind, and how the different heights of the things growing interact with each other. Then I try to recreate that natural magic in my arrangements.
Rip & Tan: How do you embrace seasonality with your arrangements?

Sarah Winward: I like to use the really special flowers and foliages that only come around at certain times of year. The fleeting natural of flowers in general is what makes them so special, and I try to really revel in each season and soak them up while they are here. I think you can really pinpoint the entire emotion of a season in an arrangement if you use flowers that are only available at that time, and when they are at their peak. I mimic the color palettes found in each season when I am working with flowers as well, using earthy and springy tones in the spring, faded white grasses in the warm summer months, warm hued leaves in the fall, and cooler tones in the winter.

Rip & Tan: How much of your arrangements are thought-out and planned, and how much of it comes spontaneously from working with the flowers?

Sarah Winward: I usually choose my main 2-3 flower for an arrangement first, and usually order them ahead of time. And then I'll pick a few other seasonal things day of, pick up plants that might have just the right tones to compliment my flowers, or find something to forage to complete the concept and take it where I want it to go. Sometimes it is more thought out, other times I just follow the flowers lead and end up with something completely different than I had imagined!

Rip & Tan: Any tips on making flowers last longer?

Sarah Winward: Strip off any leaves or lower blooms on the stems that would go into the water of your vase before you put them in. They muddy up the water, and make the flowers age quicker. Give the flowers a fresh cut at the bottom of their stems and new water every day or so, and they'll hang on much longer.