Style
Mastering the Art of Styling Your Coffee Table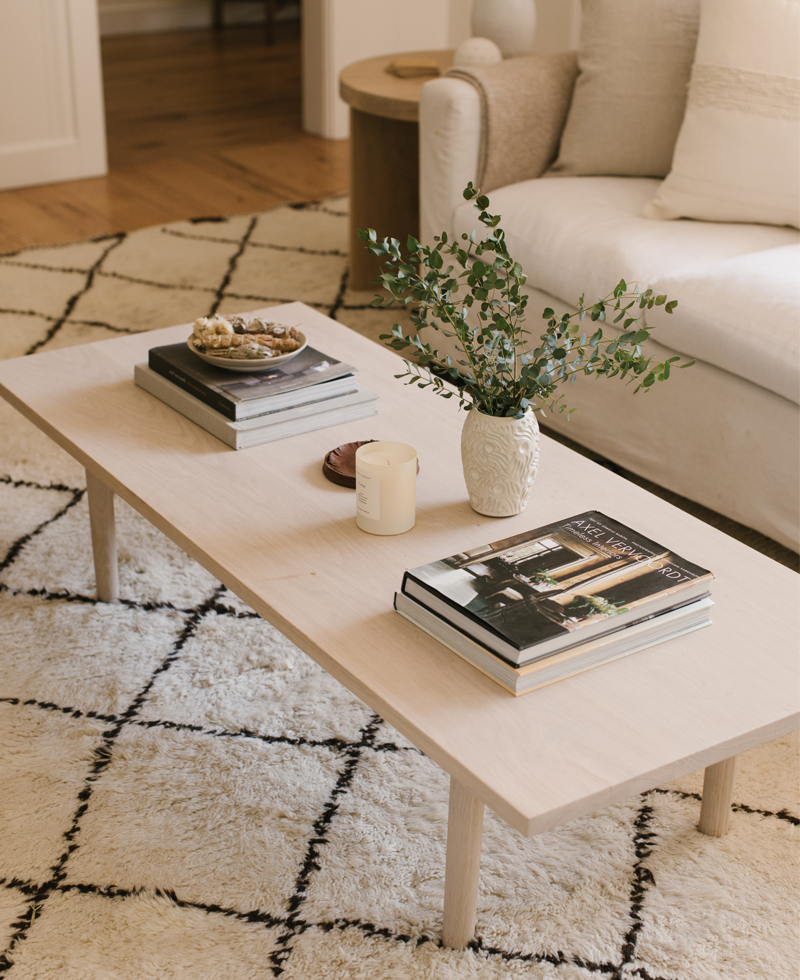 Endlessly versatile, dependable, and aesthetically engaging, your coffee table is arguably one of the most important pieces of furniture you own. That's why when we're looking to give our
space an update
or
two
, we simply start with a round of coffee table styling. Whether you're outfitting a new favorite (like our Canyon Coffee Table) or want to revamp what's already there, these are the basics of coffee table décor we turn time and time again.
Think in Threes
Regardless of style or vibe, an underlying rule to keep in mind is that of the power of three—three quadrants, that is. Before you begin to add details to your tabletop, divide your space into three separate quadrants, spending time on each one to ensure a balanced and refined design. Within your quadrants, opt for one or two objects to highlight: a stack of books with a personalized item atop, a vase of flowers beside a candle, or a tray or array of bowls. Shift your items around your imaginative grid until you find a structure that's organized and personalized all at once.
Play With Shape
Another essential element to remember when decorating your coffee table? Vary your choice of shape. (This is especially important for those with coffee tables with clean, refined lines.) The last thing you want is a boxy table with no shape to spare. Mix your rectangular stacks of books with circular vases, bowls, or vessels to break up sameness with shapely structure.
Style Your Stack
Jenni loves collecting coffee table books for two simple reasons: they're a surefire way to gather inspiration, and they work as timeless design elements throughout any home. Stacking your favorite titles is an easy way to show off elements of your personality and pepper in conversation starters for all your guests, but when it comes to choosing the titles, be sure to stick to four or less. Place the bigger items on the bottom, stacking smaller books upwards to create a space that elevates accessories you're eager to highlight. If you're working with books with colored covers, spread them out across stacks for balanced depth and a perfectly imperfect feel.
Accessorize With The Season
The finishing touch for any coffee table look? Scented favorites and floral finds. Whether it's a candle you love year-round, stemmed flowers from the farmer's market, or bunches of muted greenery, light and bright natural notes give your coffee table depth and intrigue. Plants are also an amazing way to add a layer of organic shape to your tabletop, bringing a lively element of contrast to defined lines.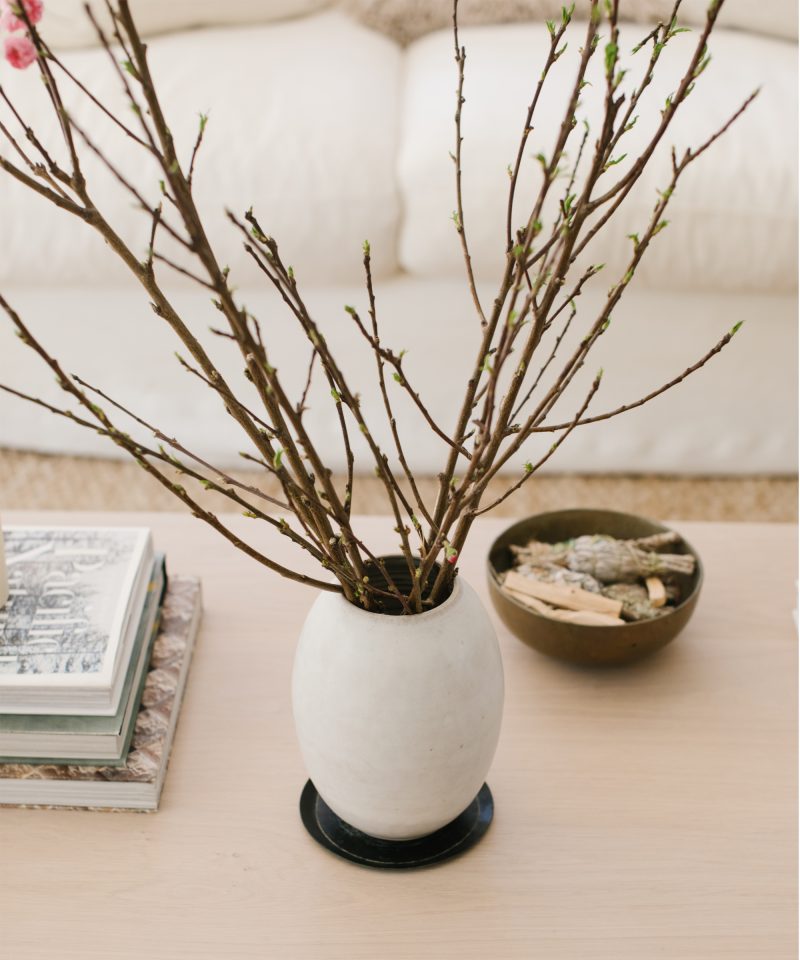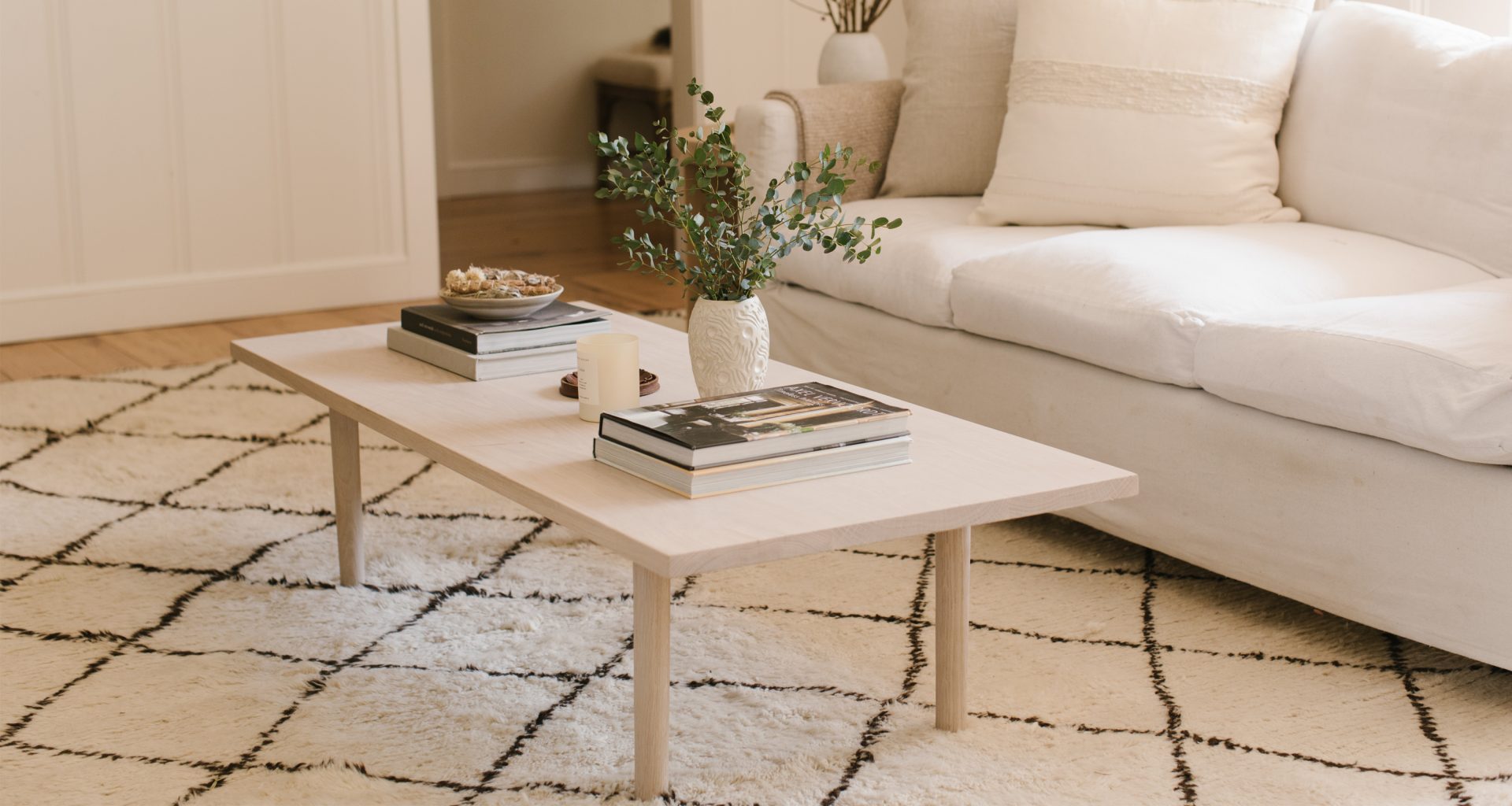 More Stories