Style
New Year, New Closet: How Jenni Conquers the Wardrobe Cleanout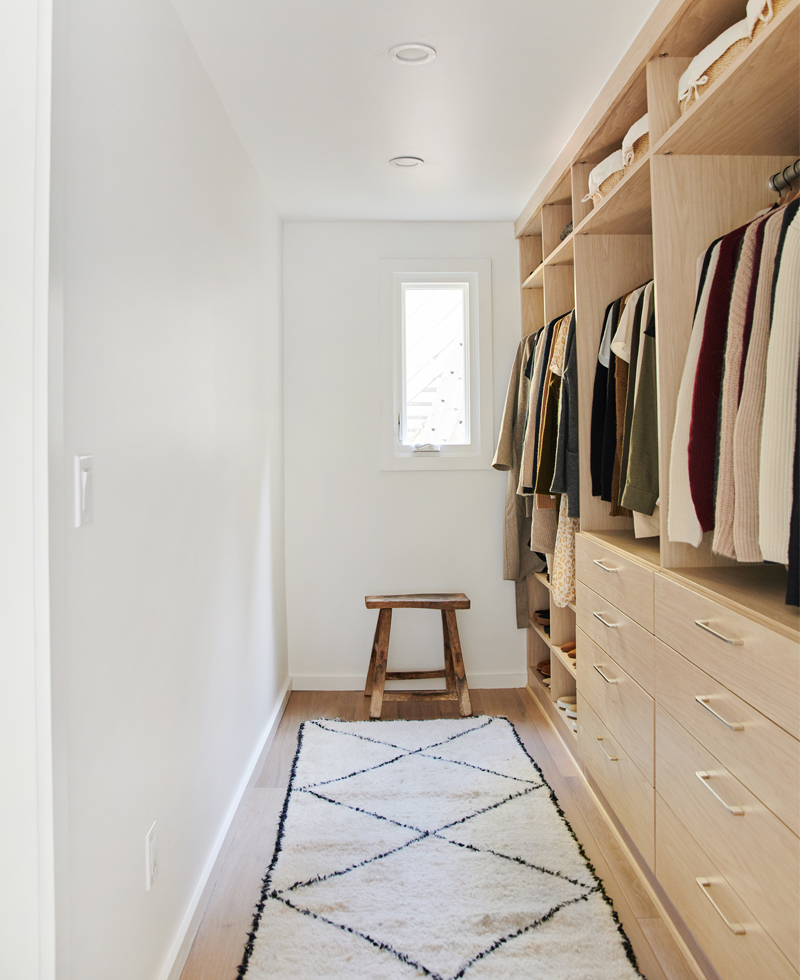 We try to ascribe to a less-is-more mindset across most facets of our lives, which means the annual closet cleanout is a ritual we revisit year after year. Taking the time to declutter and rethink the items in your wardrobe enables you to enter the new year with a renewed sense of balance and purpose—the truest form of out with the old and in with the new. Jenni channels her minimalist inklings each year with a closet cleanout of her own, paring down what she owns to cultivate a space that's thoughtfully
organized with intention
. From merchandising by season to knowing when to part ways, here's how Jenni cleanses her closet.
Set the Scene & Sort it Out
Before jumping into the task at hand, give your space a setting recharge by turning on some music, lighting your favorite candle, and channeling an organizational calm. Then the work truly begins.

Empty your closet and drawers completely. This gives you the space you need in order to consider what you own more thoughtfully. Check items for damage, try things on, identify duplicates, and think about when you last wore each piece. For items that you're on the fence about, think about how you could wear it in the future. Anything that doesn't fit, needs fixing, or hasn't been worn in over a year, set aside.

Curating a thoughtful wardrobe also means taking a "gut check" of every item and assessing if it makes you happy—it's a concept you might be familiar with if you read Marie Kondo's best-selling book "The Magic Art of Tidying Up". Your wardrobe should be filled with items that feel like "you" through and through. If you haven't worn something in the past year or you aren't attached to it for sentimental reasons, it should go.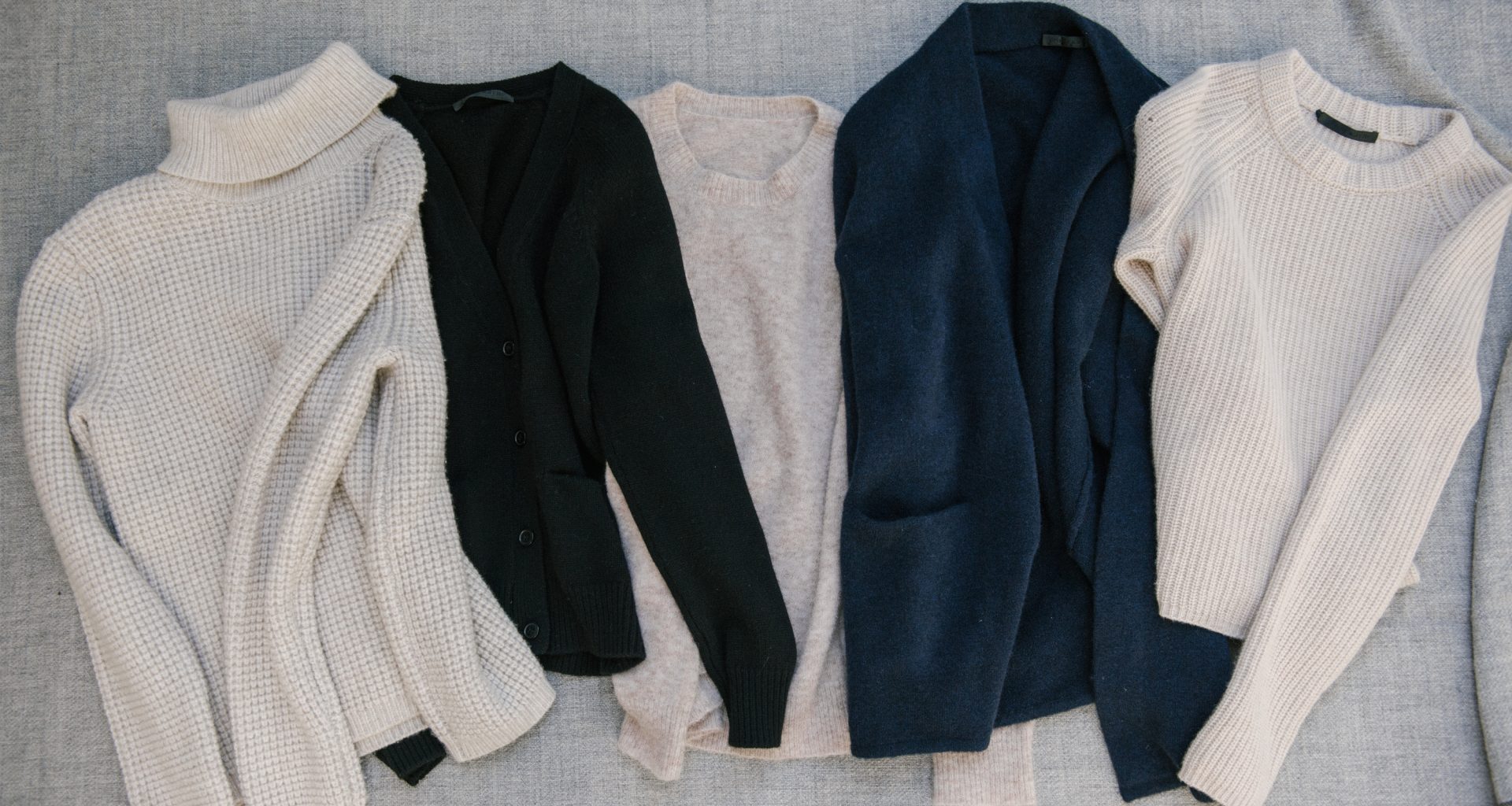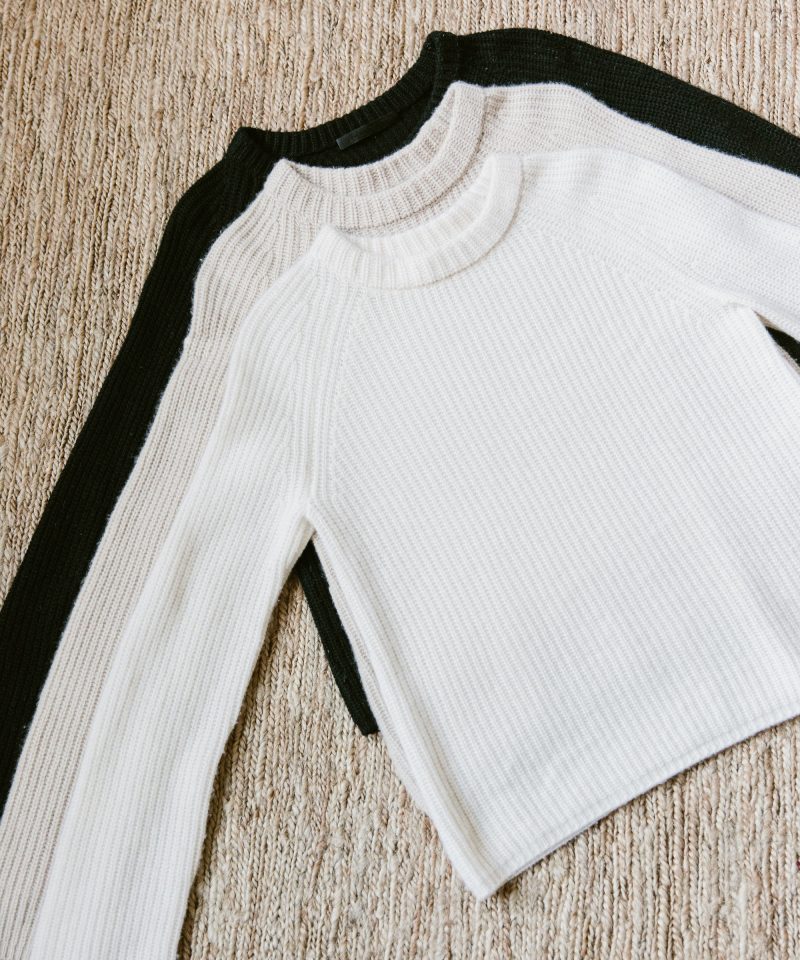 Thoughtfully Choose What Stays & Part Ways with The Rest
Once you've sorted your items with intention, it's time to either donate, sell, or repair. Consign or list valuable items that you no longer need or want at local stores or on sites like eBay, The Real Real, or thredUp—you can donate your earnings to your favorite charity if you like!

Repair and dry clean the items that simply require some professional attention, and then donate the rest. Special items can go to non-profits like The Princess Project and Dress for Success, while organizations like Goodwill and, if you live in LA, the National Council of Jewish Women or local Los Angeles Colleagues, will take items from all categories.
Overhaul Your Storage System
With everything out of your closet and drawers, you can take the time to rethink how everything is organized. Whether it's investing in new shelving and hangers or purchasing boxes that make storage simple, look for new ways to better see and access everything you own. If you have space available, store off-season items in another location so that your closet is comprised of relevant, in-season pieces.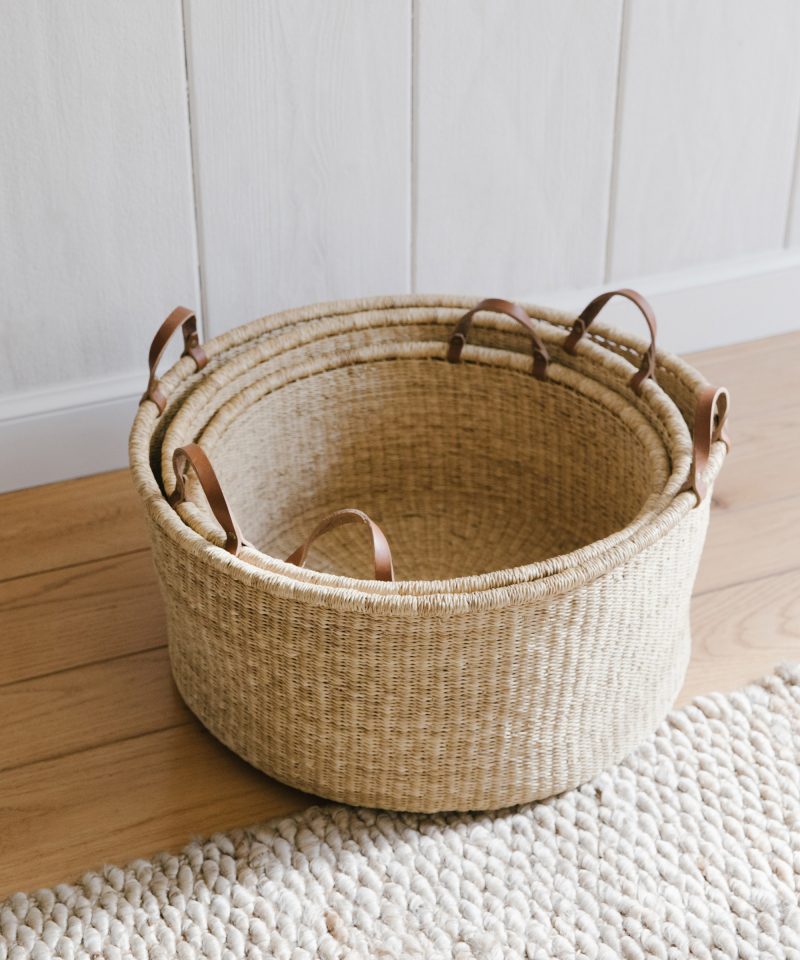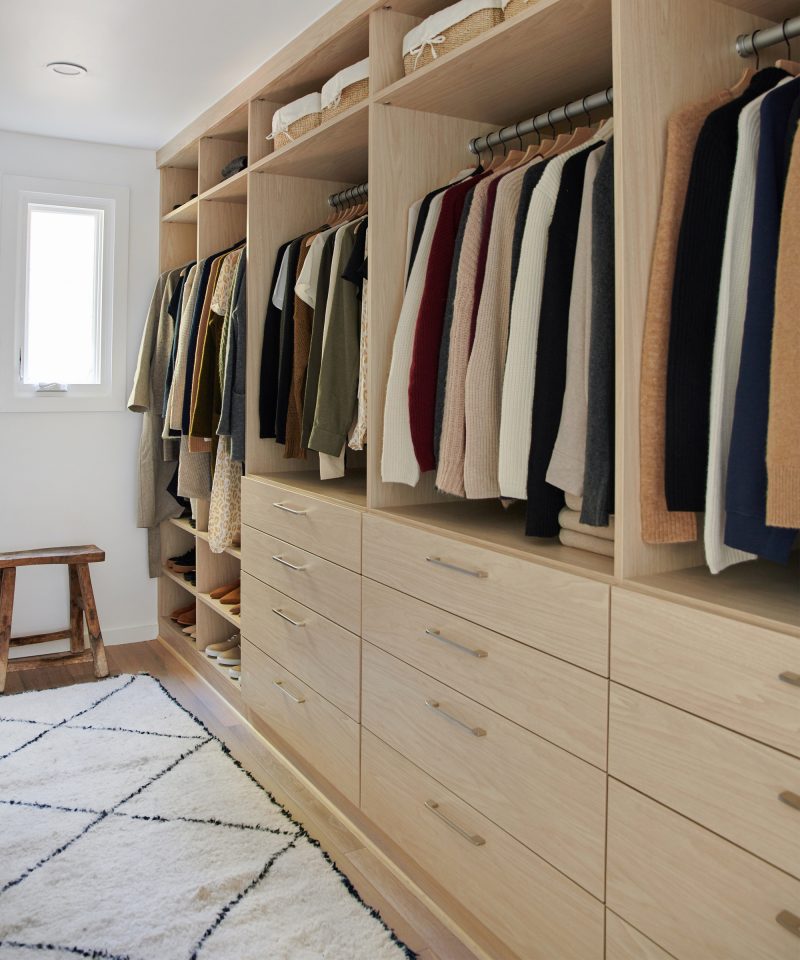 Merchandise What Remains
Make the most of your space by merchandising your closet for a clean and clear aesthetic. Once you have an idea as to where each category of clothing will go, take the time to sort with intention by merchandising your items. You can do this by color, going from light to dark, or by fabric, going from delicate silk to rugged denim, or some other designation. No matter what you choose, it's important to give each individual section a sense of order to keep things clean and tidy.
Build the Rest of Your Uniform
With the clutter cleared out, you'll be fully prepared to take note of the items your wardrobe now needs. Take the time to consider what's lacking in your
daily uniform
and go from there. Whether it's a classic knit, perfect basic t-shirt, or a trusty pair of mules that will complement any outfit, make a list of the everyday essentials you feel might be missing. Maybe it's time to invest in a layer-ready cashmere sweater or some timeless leather boots—whatever it may be, curate with care to build a uniform that's made to last.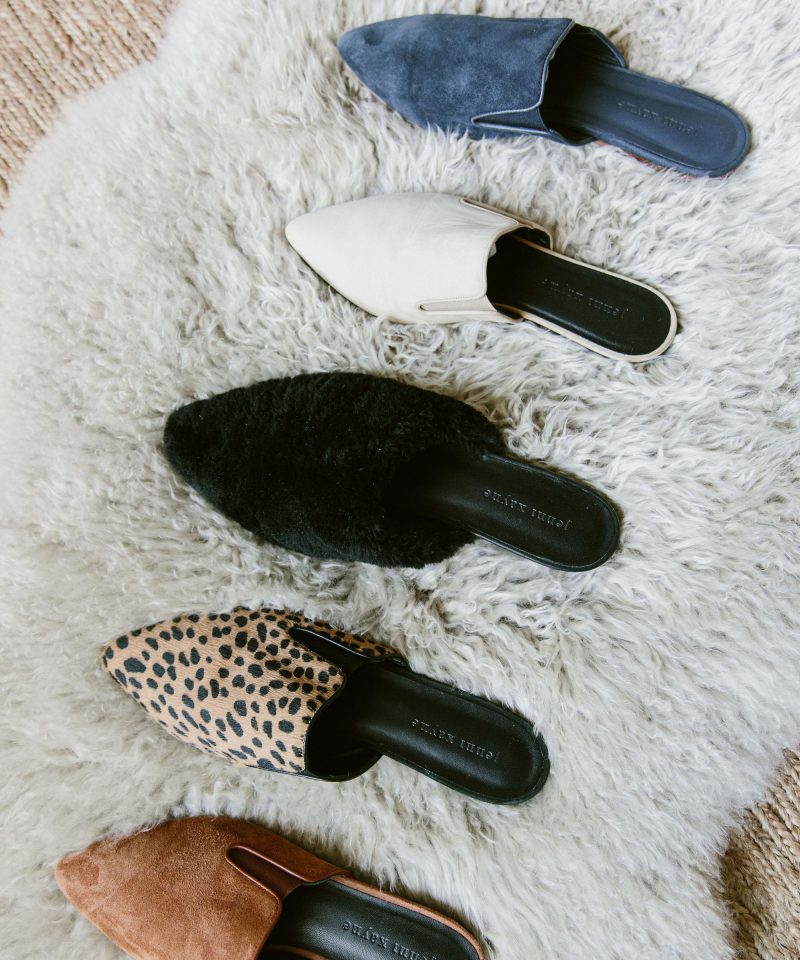 Photos by Nicki Sebastian
More Stories