Food & Drink
The Fall Dinner Menu You've Been Waiting For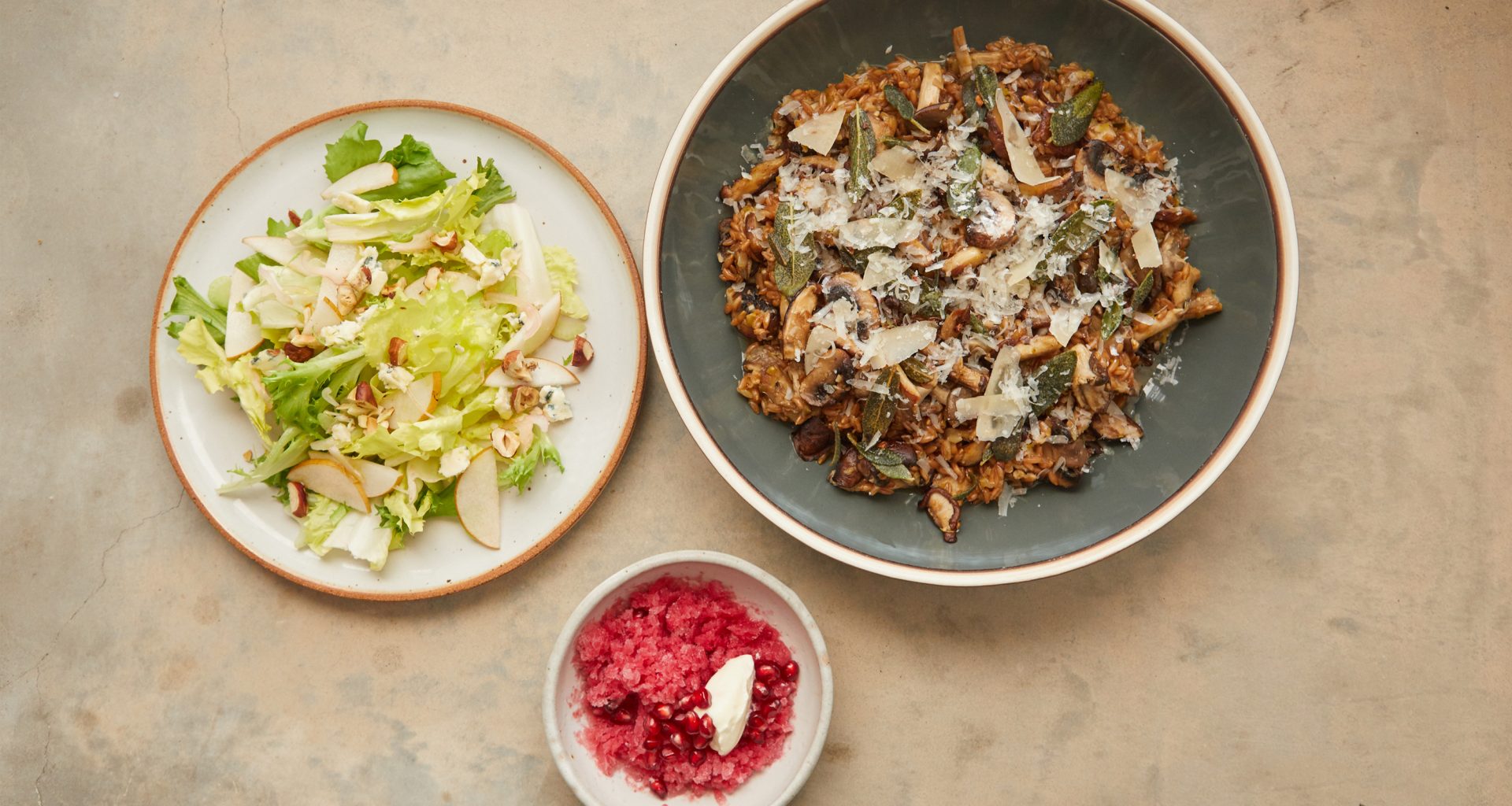 Leave it to Chef Thea Baumann to create a trio of fall dishes deserving of their own holiday celebration. With a Diplôme de Cuisine from Le Cordon Bleu Paris, the former Goop food editor and co-author of It's All Easy is a beacon of kitchen wisdom (we've been making her summer recipes on repeat–it's not too late)! When she's not teaching private cooking classes or crafting cookbooks, she's delivering chef-centric content through Short Stack Media—trust us when we say it's a foodie's dream. So, when we were itching for some dishes to dig into this fall, we knew just where to turn.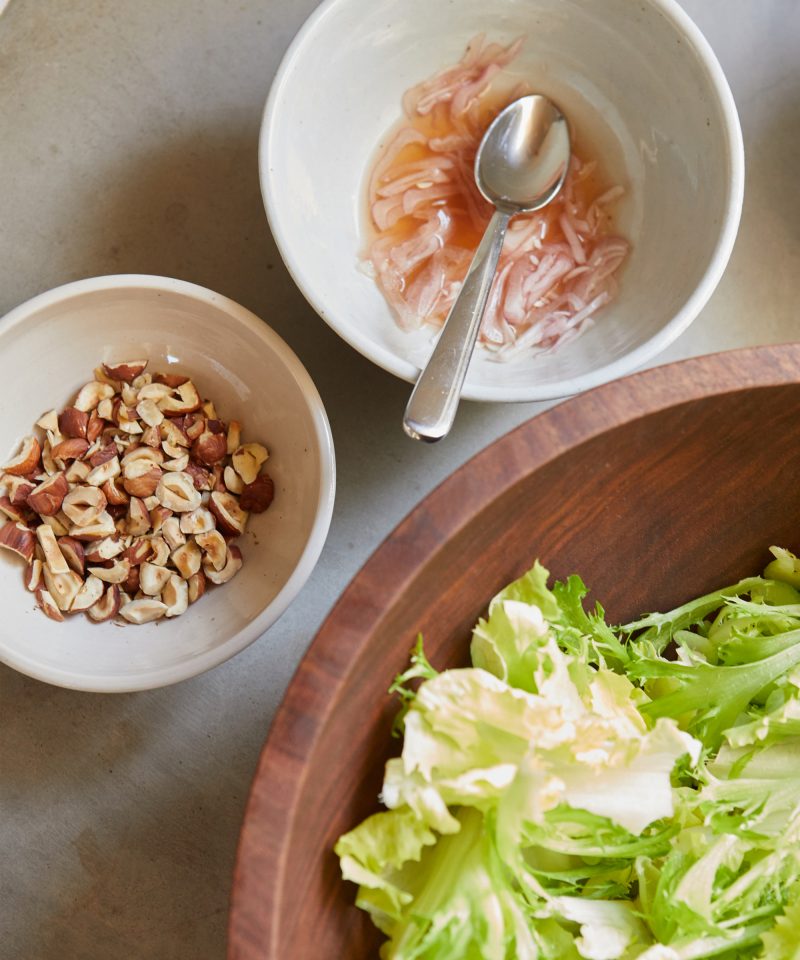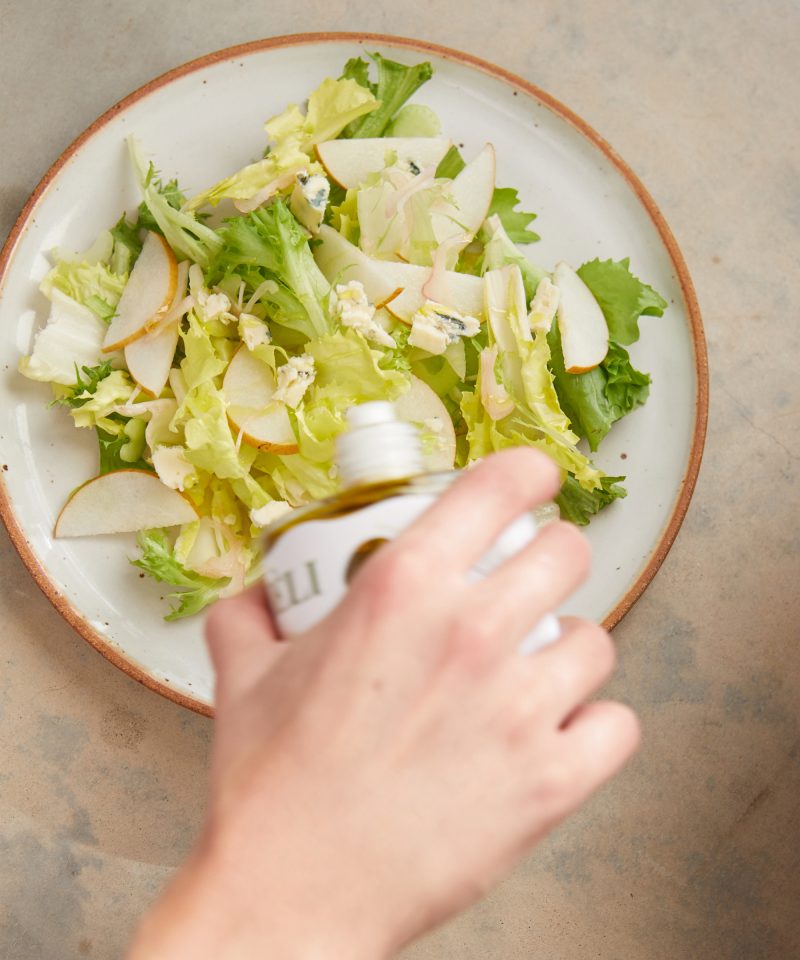 Fall consistently delivers the perfect excuse to embrace all things homey and hearty. When the days get shorter, holidays descend upon us, and temperatures call for favored layers, we can't help but flock to the kitchen—it's our favorite space to connect with the modalities of the season.

With Chef Thea's menu in hand, there's certainly no shortage of comfort and connection: give new life to those traditional Thanksgiving sides with a tantalizing mushroom medley that moonlights as a farro risotto; whip up a fruity granita for your in-laws that's worth every inch of freezer space, and reset with an escarole, celery, and Asian pear salad that's the definition of savory simplicity.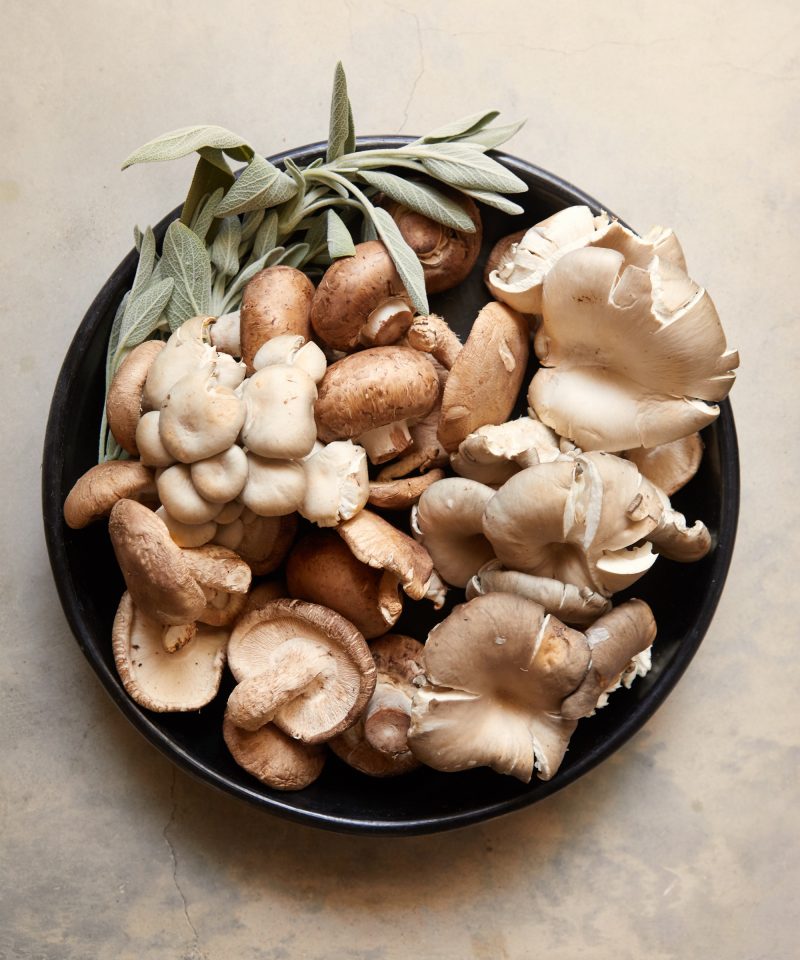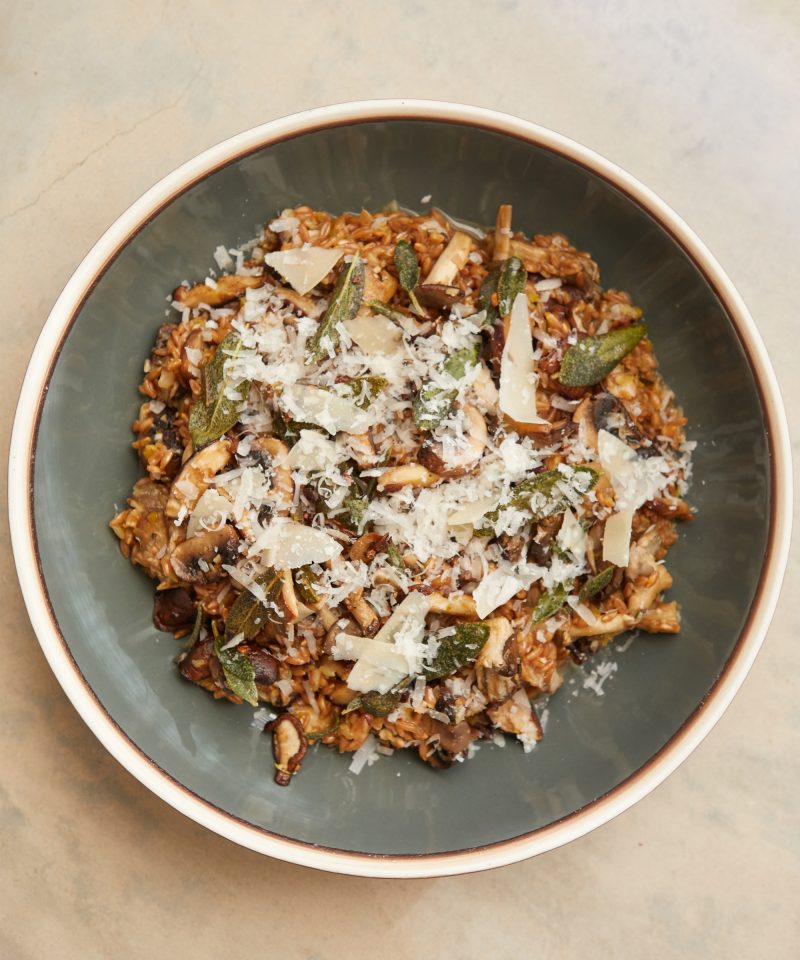 If there's one piece of advice we have about entertaining and cooking for yourself and your friends during the holiday season, it's to take the opportunity to put your own spin on the classics. There's always room for turkey and mashed potatoes on a holiday table (trust us, they'll make their way into your rotation in some way), but if the menu is in your hands, try dishes that reimagine what fall means to you. From earthy mushrooms to crispy sage, crumbled blue cheese, and juicy pomegranate, this mix of flavors will have your guests impressed and your palate satisfied.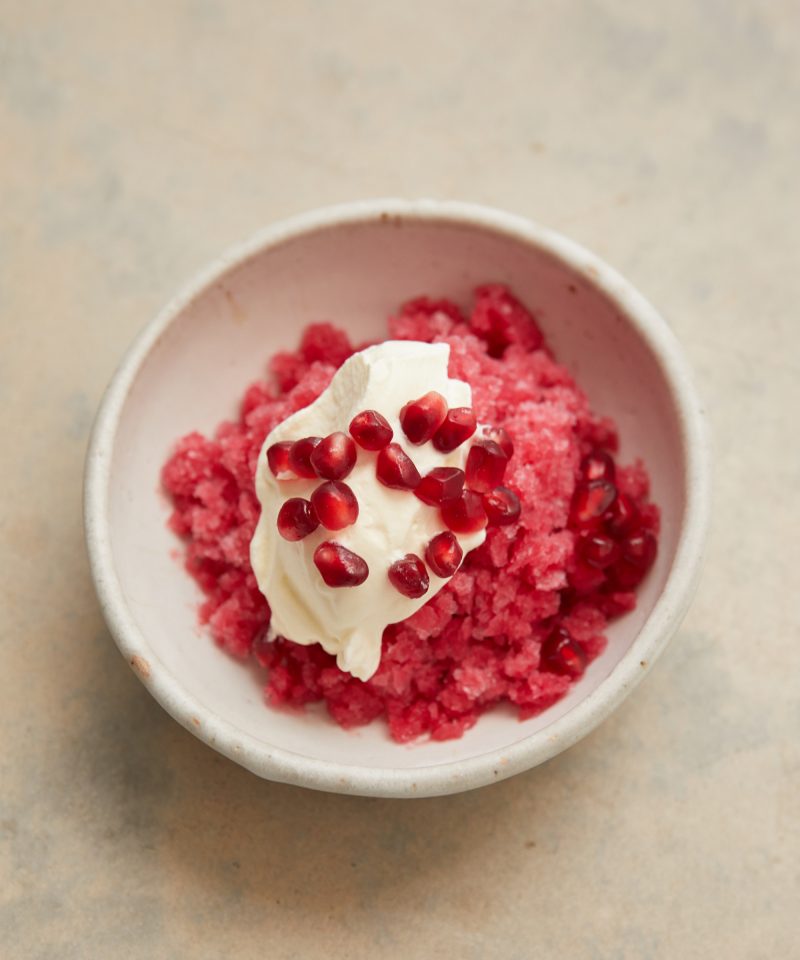 Fall Salad with Escarole, Celery, and Asian Pear
Farro Risotto with Mushrooms and Crispy Sage
Citrus and Pomegranate Granita
Recipe
Fall Salad with Escarole, Celery, and Asian Pear
Ingredients
1 small shallot thinly sliced
2 Tbsp red wine vinegar
3 Tbsp olive oil
salt and lots ofpepper
2 handfuls frisee cleaned and dried
2 handfuls escarole cleaned, dried, and torn into bite-size pieces
2 celery satlks thinly sliced
1/2 Asian pear core removed and thinly sliced

4 oz

113 g

crumbled blue cheese
-To make the dressing, combine the sliced shallot, red wine vinegar, and a generous pinch of salt in a small bowl; let sit for 10 minutes.
-Whisk in the olive oil, and season to taste with more salt and lots of cracked black pepper.
-Combine the remaining ingredients in a large serving bowl. Toss with the dressing and season with more salt and pepper to taste.